Ranking the top 6 basketball/football coach combos in Texas Division I college athletics
Apr 10, 2019, 6:54 am
Are Buzz Williams and the Aggies No. 1?
Fresh off a run to the championship game by Texas Tech and some high profile recent coaching hires in both football and basketball, the state of Texas appears to be in great shape when it comes to Division I college coaching duos. We ranked each sport, then took the total. The lower the score, the better. It's a pretty impressive group. We stayed with the six biggest programs (SMU would be No. 7, but there simply is not enough to go on to rank beyond that). Here is how your duo stacks up:
6) Baylor (10 points)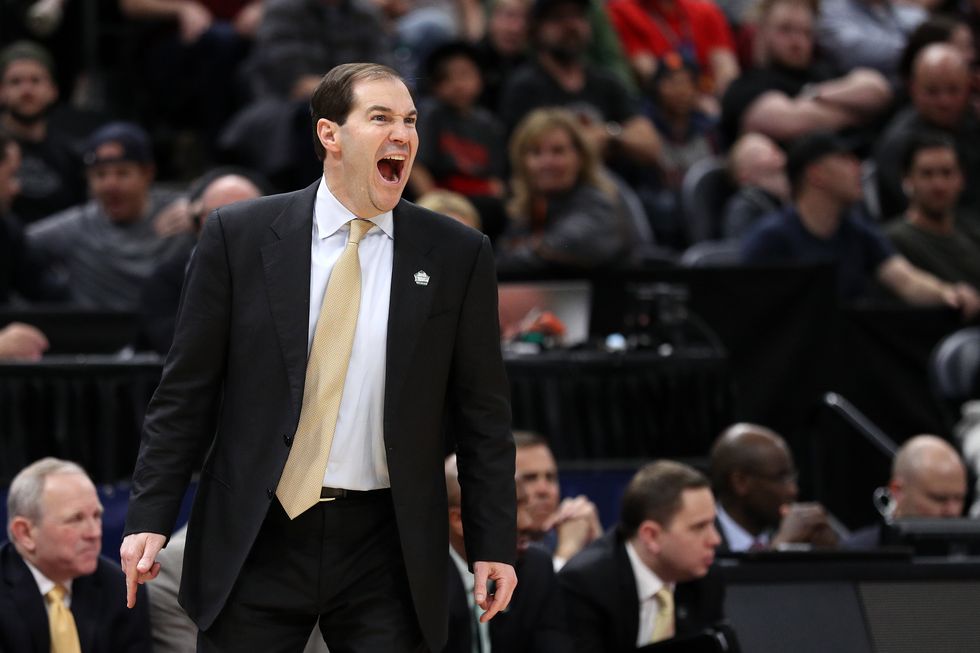 Baylor v Syracuse
Getty Images
Scott Drew (fifth in the basketball rankings) has built a perennial tournament team at Baylor, but they have never been able to get past the Elite Eight. Still, he has been very good. Matt Ruhle (fifth among football coaches) took over a mess of a program and after a one-win season got the Bears to a bowl game last year and could take another step this year.
5) TCU (9)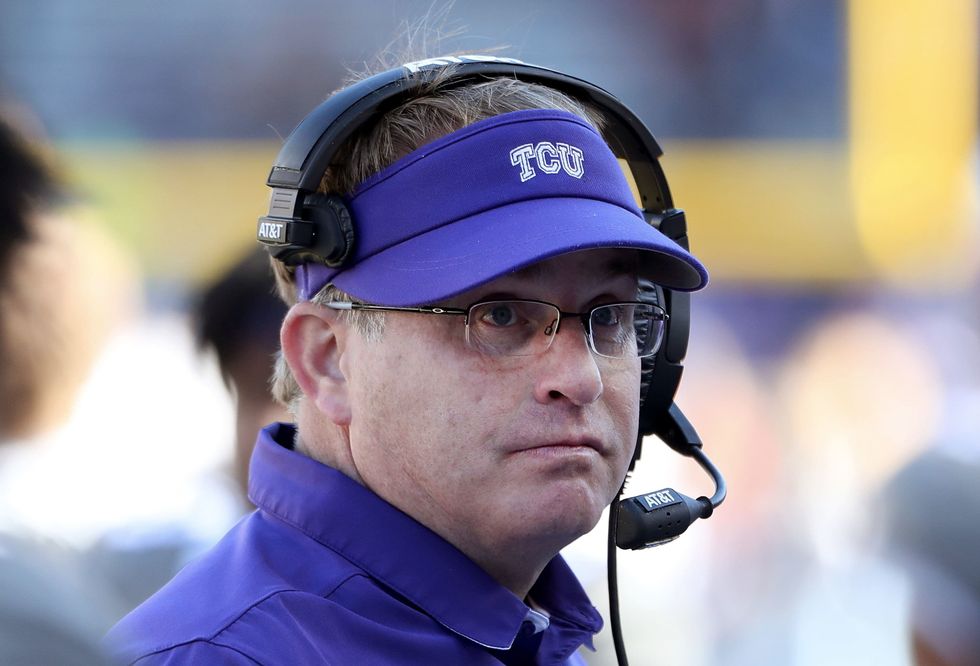 Tom Pennington/Getty Images
Gary Patterson (3) has been one of the best coaches in the state for a long time and the Frogs are lucky to have him. Jamie Dixon (6) put up a resume as impressive as anyone's at Pitt but has missed the NCAAs twice in two years at TCU.
4) Texas Tech (7)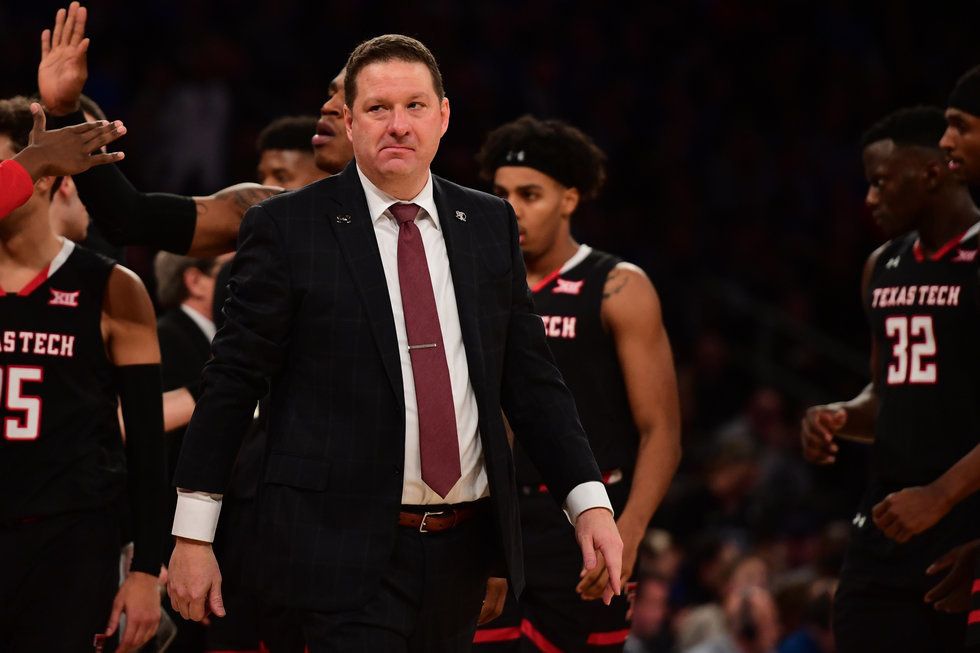 Chris Beard. Sarah Stier/Getty Images
It's hard to argue with Chris Beard (1) as the top coach in the state, considering he was just minutes from a title and there is no reason to think he can't continue to thrive. Matt Wells (6) was an off-season hire who came off a 10-win season at Utah State but also had only three winning seasons in six years there and this is a tough step up.
2t) Texas (6)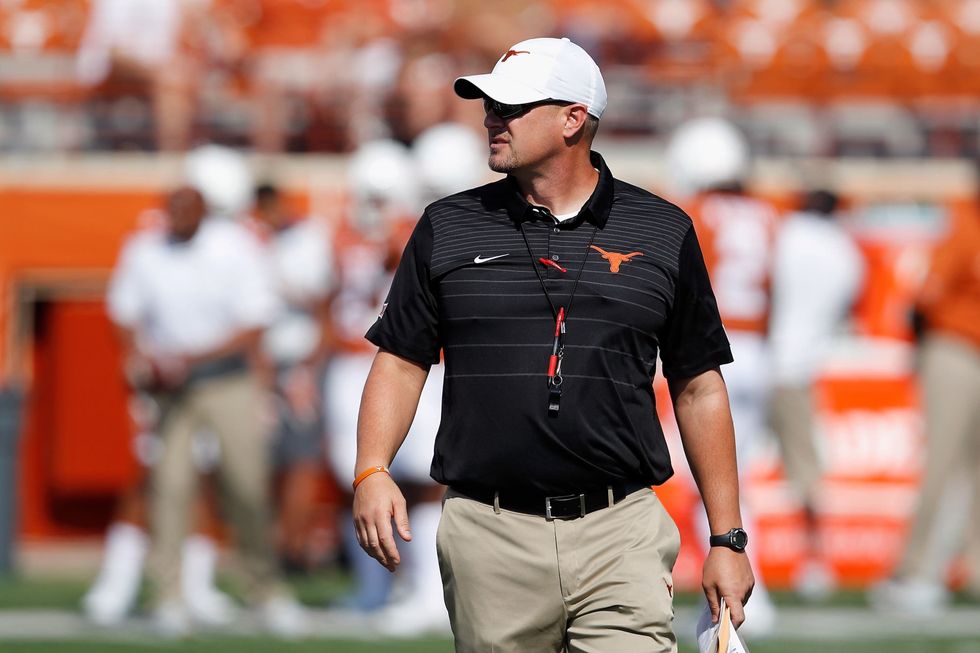 Tim Warner/Getty Images
The Longhorns might have found the right guy in Tom Herman (2) for football, as Texas already has a New Year's Six win, his second as a head coach in the state. Shaka Smart (4) has been a mixed bag at the school, but is one of only three coaches in the state with a Final Four appearance.
2t) Houston (6)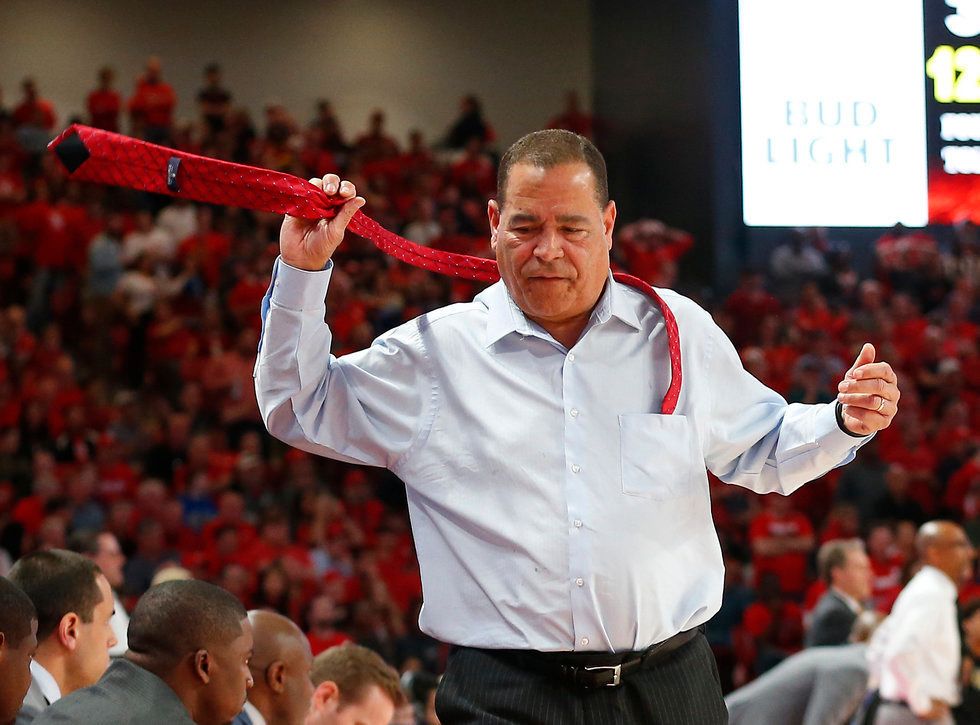 Kelvin Sampson. Bob Levey/Getty Images
Kelvin Sampson (2) has engineered a remarkable turnaround with the basketball team with two straight appearances and a bright future. He also has a Final Four in his past. He has taken four different schools to the tournament. Dana Holgorsen (4) did well in a tough place at West Virginia and should thrive at Houston. He remains one of the best play callers in college football.
1) Texas A&M (4)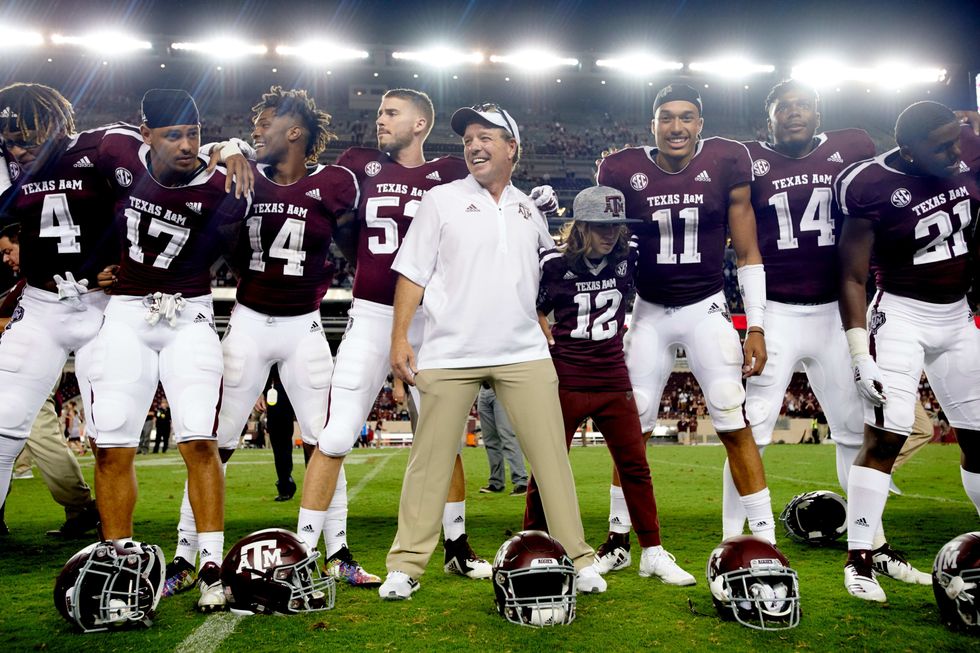 Cooper Neill/Getty Images
Jimbo Fisher (1) has scoreboard with a football national title at Florida State. He did a nice job in his first year at A&M and the future looks incredibly bright, although there will always be that pesky Alabama, LSU and Auburn to deal with. Buzz Williams (3) was a home run hire who had success in a tough Big East and then the rugged ACC. Aggie basketball should be a factor for years to come.
The basketball rankings
1) Beard
2) Sampson
3) Williams
4) Smart
5) Drew
6) Dixon
I had a tough time ranking 4-6, so I went to college basketball A.J. Hoffman, and this is how he ranked them.
The football rankings
1) Fisher
2) Herman
3) Patterson
4) Holgorsen
5) Ruhle
6) Wells
This one seemed a lot more clear cut, although you could make arguments among the top three. Would you trade your duo for any of these?