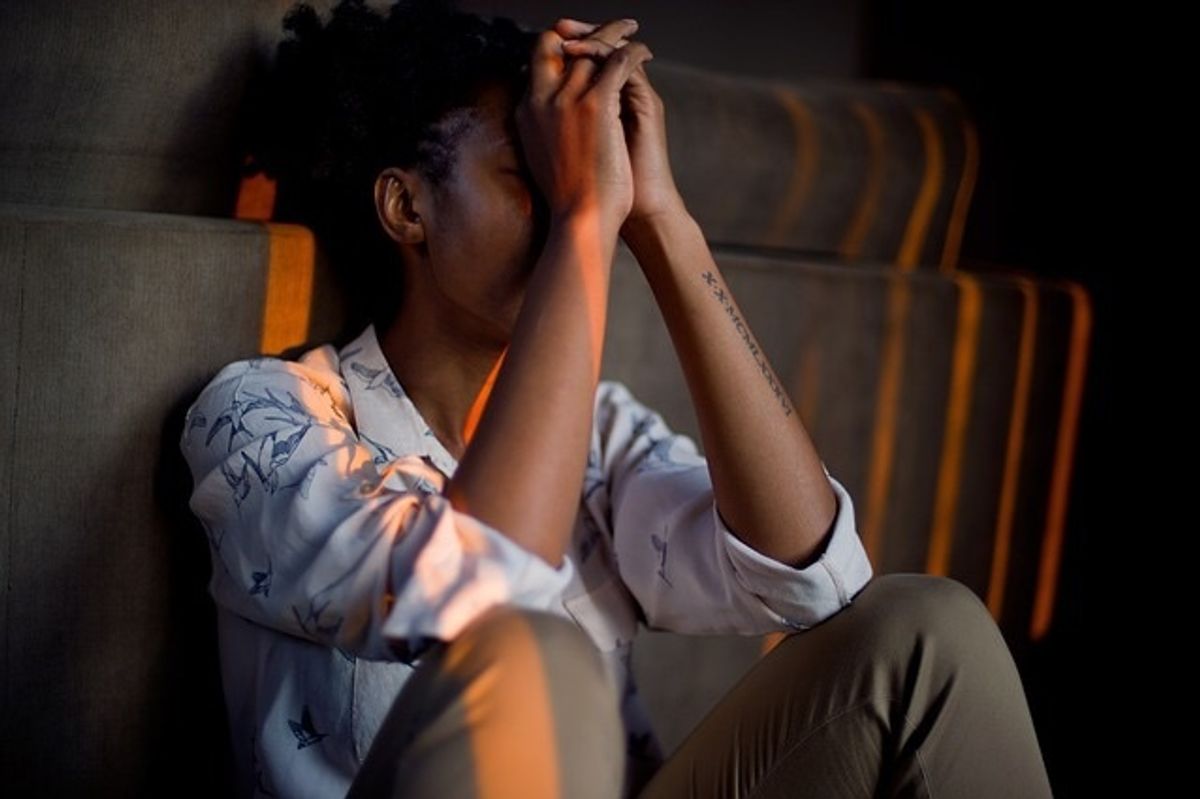 Jovan Abernathy is an international marathoner and owner of Houston Tourism Gym. To claim your free tour, contact her at info@tourismgymhtx.com. Follow her on Twitter @jovanabernathy. Instagram @TourismGymHtx. Facebook @TourismGymHtx
Man, I had a tough week. I had three tours, five meetings, and a volunteer workshop. I made it through and managed to have some fun doing it, but it was super stressful. How was your week? If it was stressful like mine, it is definitely time for some self-care. Here are my favorite hacks to replenishing my mental health.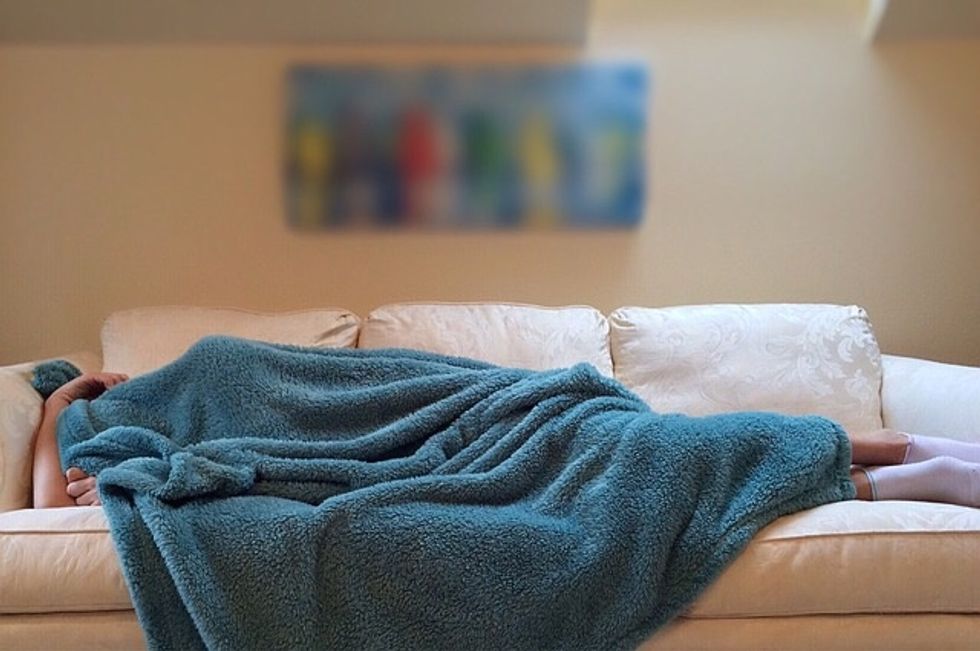 Pixabay.com
Get some good quality sleep.
Have you ever noticed in the movies when someone has a nervous breakdown, the first thing the doctor does is sedate the patient? It doesn't have to be that severe for the most of us, but sleep, aside from food and water, is the most important thing we can do for ourselves. Studies show that poor sleep results in memory loss, poor judgment, weight gain, anxiety, depression, and a host of physical illnesses. Athletes know that sleep is a very important aspect to their recovery. This is when your mind resets and your muscles grow and repair themselves. Adults should strive for 7-9 hours of restful sleep every night.
Tip: Having trouble sleeping? Read a book. Anything from Sir Arthur Conan Doyle will do the trick.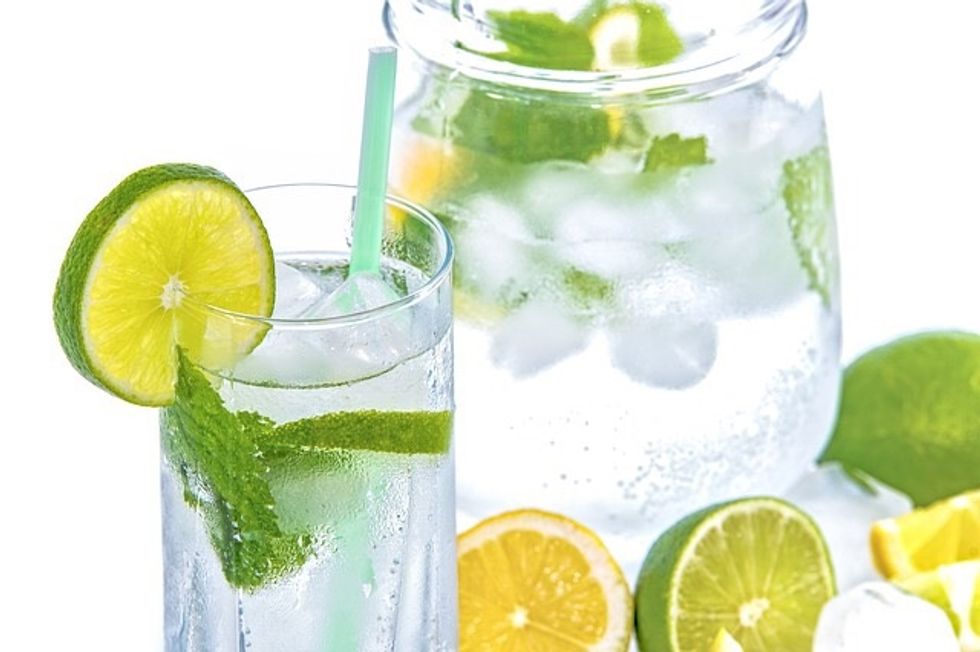 Pixabay.com
Stay hydrated with clean water.
What is your favorite drink? A Hopadillo? A Coke Zero? A Cosmo? As adults, we can have whatever we want, but making sure that we are keeping that good old dependable water around is key. Did you know that 85% of brain tissue is made of water? Did you also know that dehydration causes energy to the brain to decrease? That means brain fog, irritability and anxiety.
But, not all water is created equal. Tap water is full of harmful chemicals like lead. Lead, in water, can cause depression. Instead give reverse osmosis or alkaline water a try.
Hint: Whole Foods has a machine with a reverse osmosis filter. You can fill up multiple gallons of water for $1.50/gallon.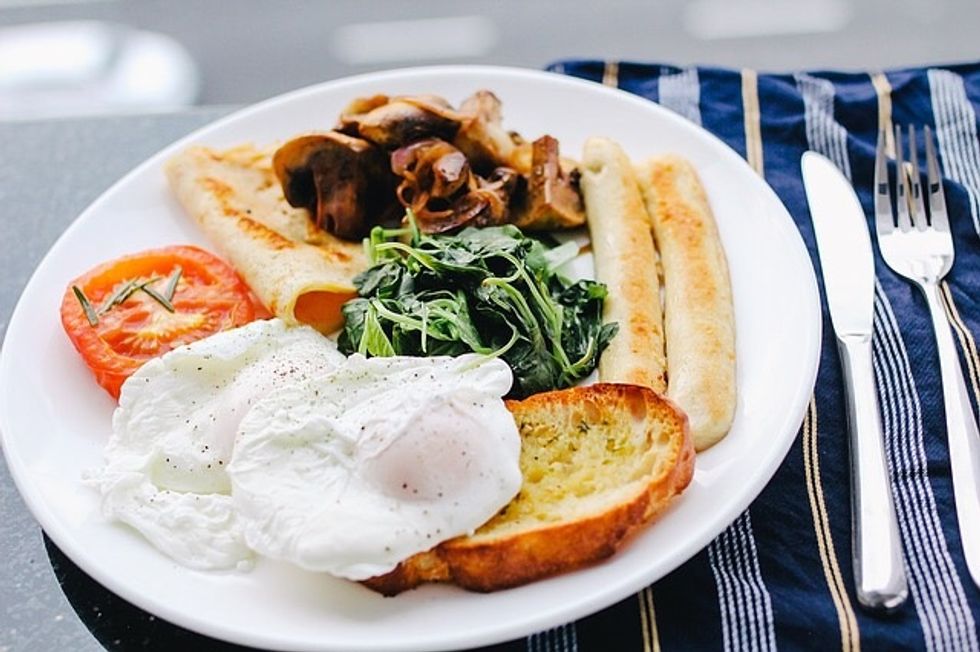 Pixabay.com
Eat a nutritious diet.
How many times have we heard that? Not enough! If you are like me, you need constant reminders. Remember when we were kids before big tests, they always told us to eat a big breakfast. Keeping your brain and body fed reduces anxiety, stress, and depression. When you are hungry, your brain goes into scarcity mode. Have you ever noticed that you are moody when you are hungry? Then you make desperate decisions. If you eat properly, you will keep a level head.
Hint: Meal prep. Keeping your food ready to go keeps you on track. You stay out of scarcity mode meaning better decisions. The act of cutting vegetables and cooking is an act of self-care that promotes well being and good self esteem.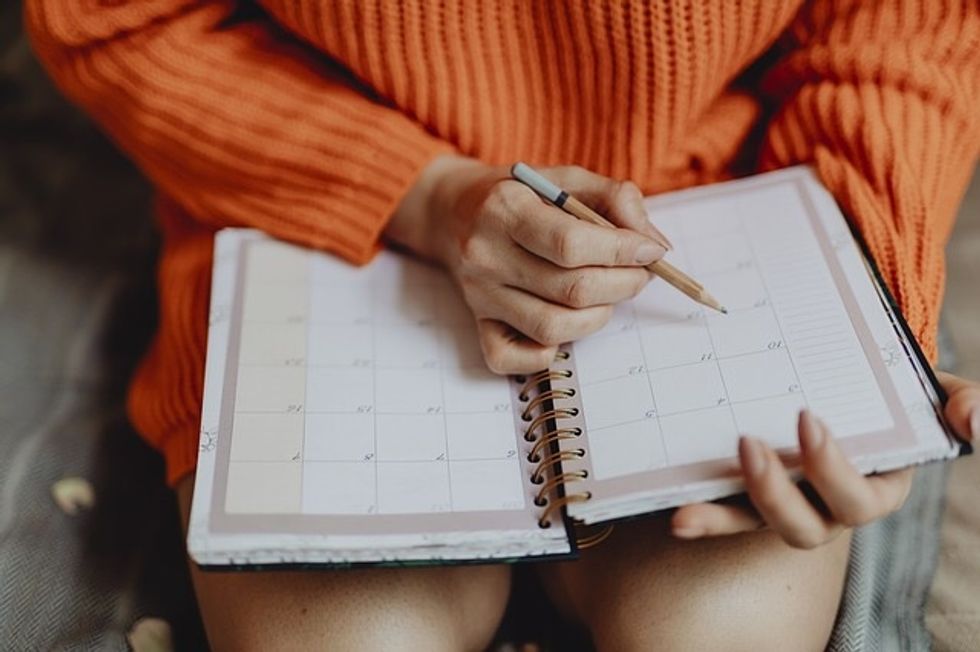 Pixabay.com
Plan Ahead
While we have prepping on the brain, have you ever noticed, when you are well prepared, you feel confident and less stressed. Planning your week, your approach, your meeting keeps anxiety down because you took the time to research and expect the unexpected until they are expected. Here is a good example.
When I first started doing tours, I was a nervous wreck because I had bad planning. My time tables were off. My tours were always longer than what I said, and a few times, I had surprises on the route. I had a lot of stress and had to make a lot of apologies. Now, I know my routes well. Definitely less stress.
Hint: Use productivity apps on your phone. A number of apps already come on the phone. Also, if you have a Facebook page for your business, you can schedule meetings, appointments, and keep your contacts in one spot.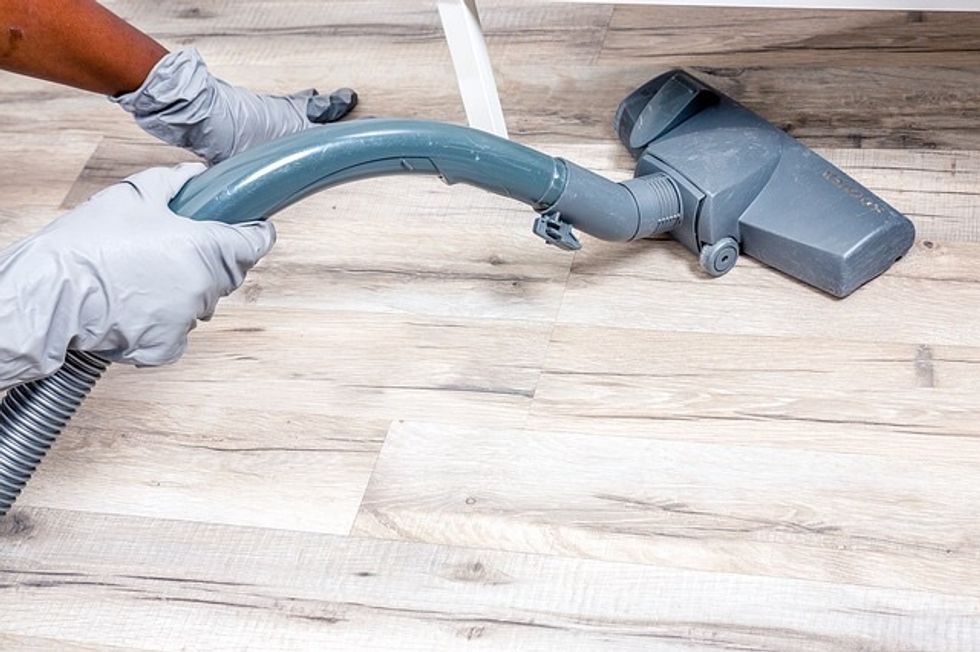 Pixabay.com
Clean House.
I can't think of a better way to get organized and plan ahead than cleaning your house. Let's compare two scenarios:
You are tired. You can't stop thinking about your bed. As you turn the key to open your front door, you are greeted by the smell of clean linens and a clean home.
You are tired. you can't stop thinking about your bed. As you turn the key to open the front door, your greeted by the smell of something rotting in your trash and dirty sheets. Which would you rather? I love the smell of clean linens. As much as I hate emptying the trash, it really improves my self-esteem.
Hint: Set aside time regularly to clean your house. If you are super busy, clean one room at a time or clean as you go.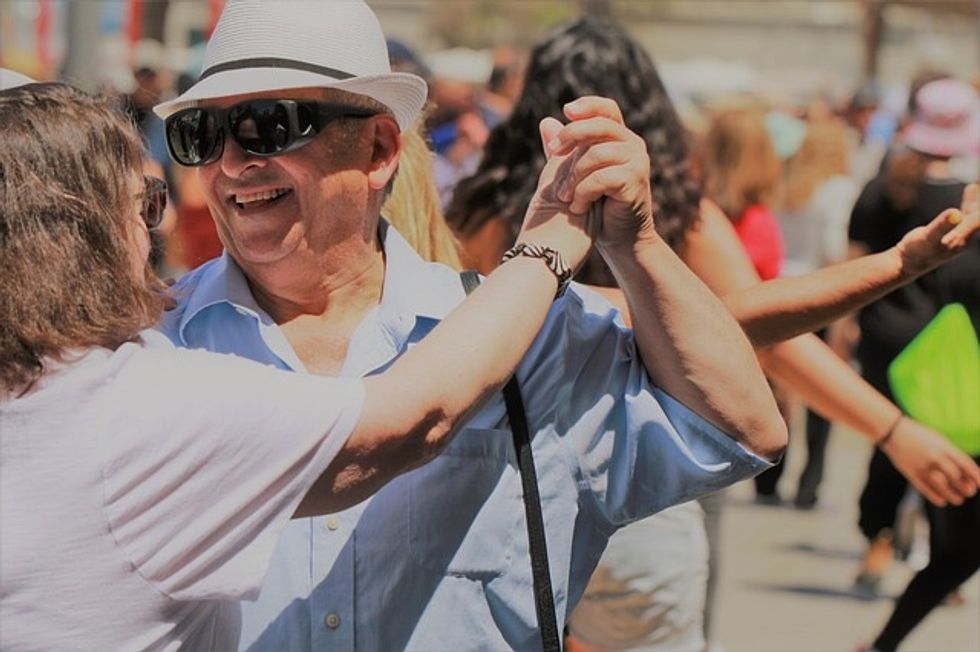 Pixabay.com
Get moving.
Let's talk physical calibration. When running, as your legs are moving, you have to move your arms at the same speed. If your arms are moving faster than your legs, you run slower and are more discouraged. If you do not move your arms at all, your mechanics and posture are off. The same thing works with your brain. If your brain is moving a million miles a minute because you are stressed or super slow because you are depressed, you are out of calibration. If you were moving, your body would help balance that energy as a pick-me-up or an energy burner. If you don't believe me, try sitting while you are stressed. It is the worst time of your life like in traffic.
Hint: Next time you are stressed, take a walk, run, or bike ride. When you feel down, crank up the music and dance.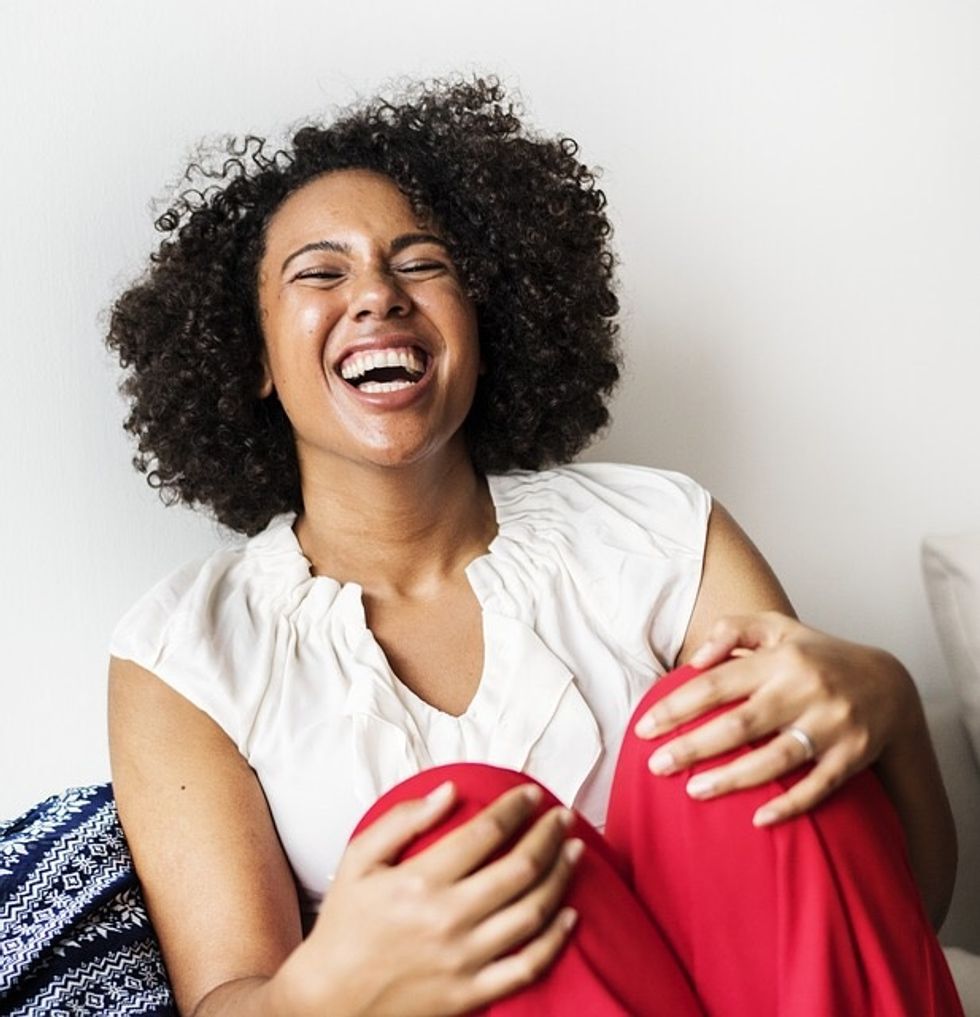 Pixabay.com​
Have a good laugh
They say that laughter is the best medicine and they are right. If you are stressed or feeling blue, a good laugh with give you a better perspective. It is a great reset. Look for anything that is funny. I'm a little weird, but I think one of the funnest things is watching a bird bathe. They look so funny. Whatever it takes. Just don't take yourself to seriously. I love watching Miss Congeniality. It always puts me in a good mood. Laugh and you will feel like you can conquer the world.
Hint: YouTube is amazing for recalling your favorite funny clips and it is always in your hand.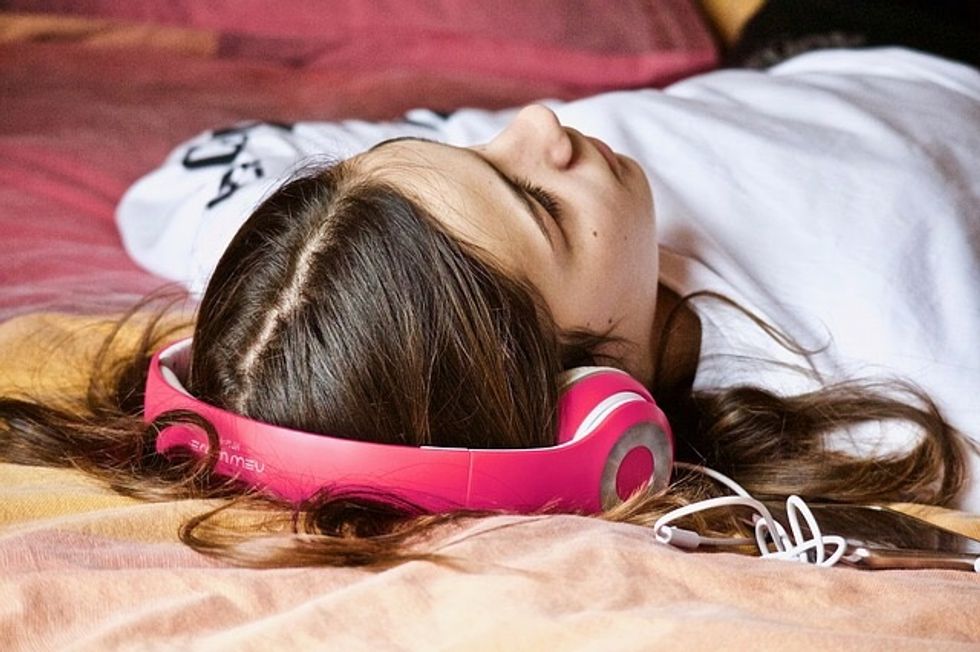 Pixabay.com
Play classical music
The older I have gotten, I've noticed that sometimes DMX, Rage Against the Machine, and NIN do not cut it. I find that I would rather listen to pianists like Myleene Klass and Paul Cardall. They stimulate my brain and give me energy that lasts. It is proven that listening to classical music increases brain activity by increases dopamine secretion. It fights depression and the softer music helps put you to sleep.
Hint: Listen to classical music during sex. It makes it very energetic, dramatic, and memorable.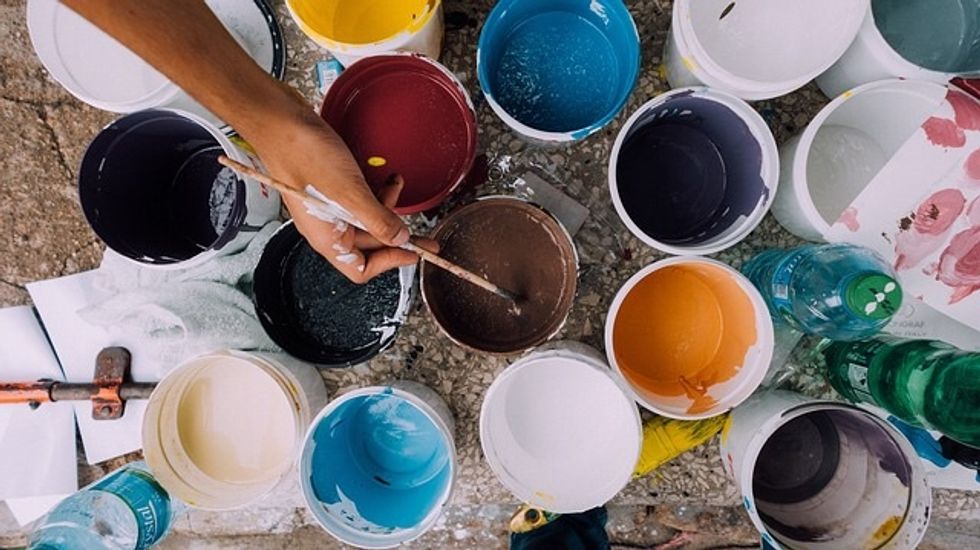 Pixabay.com
Try something new.
When I say try something new, I do not mean meth or a threesome. I mean learn something you have never tried before. Pick up a leisure learning catalog and choose an activity. You never know. I did that in 2014. I started a blog called I Hope I Come Back Alive and it led to Houston Tourism Gym and this column. I have not had time to get depressed since. How about aerial yoga, a cooking class, a writing class, or an art workshop. It does wonders to surprise yourself and see what you are made of.
Hint: Look for interactive activities that are hands-on. Stay away from trying the new bar, restaurant, or brewery. It's fun, but you are still a spectator.
---
It was in 1995 after the Rockets won their second straight NBA Championship that
Head Coach Rudy Tomjanovich famously said "Don't EVER underestimate the heart of a champion!" This won't be happening, though those who go back to the Rockets' golden era would find it spine-tingling (I know I would) to have Rudy T. belt out his most famous quote followed by "Play Ball!" before game six Sunday night.
Down two games to none in the American League Championship series, the Astros delivered a "Godfather Part II" level sequel to their September obliteration of the Texas Rangers at Globe Life Field. Last month it was a cumulative 39-10 three game destruction. This time it was "only" 23-12, but with the higher stakes of the ALCS, sweeping three again in Arlington is an extremely clutch been there, done that, did it again performance. It seems impossible for Jose Altuve to keep adding entries to his postseason legend but he keeps coming up with additional chapters for the book. Altuve's top of the ninth three-run homer Friday turning a 4-2 deficit into a 5-4 lead and ultimately win is up until now the defining moment between the Astros and Rangers franchises. But the job is not yet complete.
After winning three straight on the road the Astros need to avoid another deja vu feeling. The road team having won all five games of this series reminds of the 2019 World Series when the Astros rallied from 0-2 down to take three games at the Washington Nationals, only to then lose games six and seven at home. Despite their perplexingly poor performance at Minute Maid Park this year the odds are solidly against the Astros again failing in both games six and seven, but those odds are roughly 4-1, not 100-1. So here we are, the Astros one victory from a fifth World Series appearance in seven years.
The game six pitching matchup favors the challengers. One could argue that J.P. France should get the ball instead, but Framber Valdez gets a shot at redemption with the game six start as the Astros try to close out the upstaters. Valdez had a first inning debacle in losing game two, that after a crummy performance against Minnesota in the Division Series. In seven innings over those two outings Valdez has been torched for 14 hits, walked four, and given up nine earned runs plus one unearned run caused by his own error. On balance over the last four months Valdez has been lousy with a 5.09 earned run average over 18 starts. Still two seasons away from free agent eligibility, he can forget about a huge contract extension this offseason.
The Rangers go with game two winner Nathan Eovaldi. The Alvin native has been money this postseason in each of his three starts, though the Astros did manage three runs in six innings against him. It's not worth anything now but noteworthy anyway: two years ago the Astros won the pennant at Minute Maid Park by beating Eovaldi in game six. That was Astros 5-0 over the Red Sox with Luis Garcia the winning pitcher.

If there is a decisive seventh game Monday, the game three starting pitching matchup comes back around. That means Cristian Javier for the Astros, Max Scherzer for the Rangers. That means clear advantage Astros, though as always in one game you never know.
Javier doesn't have the body of work yet to rate with the greatest postseason pitchers of all-time but what he has done over four starts is awesome. Even after Josh Jung proved Javier a postseason mortal by hitting a two run homer off of him, "El Reptil" sits with a cold-blooded 0.82 earned run average with the opponents' batting average in those four starts a feeble .071.
Scherzer meanwhile would try to summon up the stuff and command to give the Rangers a chance through the early innings. At 39 years old and rusty he may not have the goods to do so, but he would not be cowed by the pressure of the situation.
Scherzer does have game seven at Minute Maid Park experience. He started the ultimate game of the 2019 World Series and in an immensely gritty performance held the Astros to two runs despite needing 103 pitches to get through five innings. No need to get into how that game and series ended.

Thoughts on the benches clearing episode in the bottom of the eighth Friday. Trailing 4-2 and having walked the leadoff man, Bryan Abreu would have been foolish to intentionally drill Adolis Garcia in his first plate appearance after his game turning three-run homer off of Justin Verlander. Nevertheless, batters don't take well to 99 miles per hour coming toward their head and shoulders. Garcia snapped, the benches unnecessarily emptied, but fortunately nothing stupid came from it. Garcia and Abreu were both ejected and then Dusty Baker got tossed arguing Abreu's ejection. Abreu getting run may well have benefitted the Astros. He faced two batters, walking one then hitting the other. After the nonsense, Ryan Pressly came on to get three straight outs and keep the Astros within two going to the ninth. The stakes are too high now for any aftershocks within this series, but this will likely be remembered in 2024.

With the massive thunderbolts Jose Abreu has been delivering the last three weeks, it's incredible that he went 105 games (his last 55 games with the White Sox plus his first 50 games as an Astro) mustering one measly homer. Even if he was getting out of traction every day before heading to the ballpark. Even if he was using a pool cue stick instead of a bat. The raw power is, well, Yordan-esque. Speaking of Mr. Alvarez, best jersey I saw at Globe Life Field was an Astros fan wearing a number 35. Not "Verlander" on the back, but "Fields." As in Josh Fields, who Jeff Luhnow traded for Alvarez in 2016. If the Astros opt to retire Verlander's 35 at some point, Fields should be invited to the ceremony.
Can't get enough Astros postseason coverage?

Stone Cold 'Stros is the weekly Astro-centric podcast I am part of alongside Brandon Strange and Josh Jordan. On our regular schedule a first video segment goes up at 4PM Monday on the SportsMapHouston YouTube channel, with the complete audio available in podcast form at outlets such as:

SportsMap Emails
Are Awesome