How a perfect storm of circumstances could lead Astros to a JV reunion
Jul 24, 2023, 5:39 pm
The Houston Astros had the best one-two punch in their starting rotation for a good part of the season until Cristian Javier ran into some struggles in June.
While his last two starts have been a little more encouraging, Framber Valdez is also dealing with a bit of a slump himself. While it's nothing compared to what Javier has been through, Framber has given up at least four earned runs in three of his last five starts.
We certainly expect Framber to return to his former self, and be one of the best pitchers in baseball. But will that be enough to help the Astros chase down another championship? Even if Javier returns to his early season form, he hasn't been as dominant this year as he was in 2022.
He and Hunter Brown are pitching more innings this year than ever before. And it doesn't look like their workload will be any different moving forward.
So with that in mind, should the Astros trade for Justin Verlander to help with the playoff push and perhaps take some innings off Javier and Brown by implementing a 6-man rotation from time to time?
And take a look at JV's Twitter account, his location now includes Houston.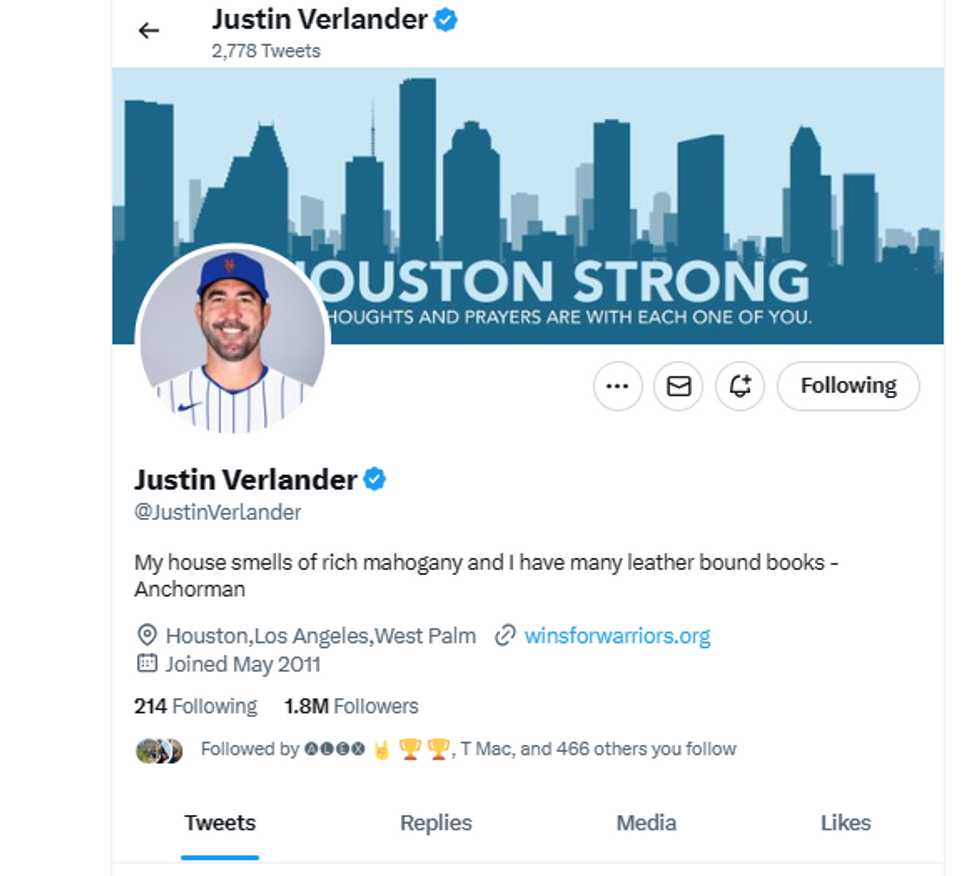 Photo via: Twitter/Screenshot
Don't miss the video above as we address the likelihood of the Astros trading for Verlander, and much more!
If you enjoy the videos, subscribe on YouTube for our latest content.
Listen to ESPN 97.5 and 92.5 FM for Houston's best sports talk.