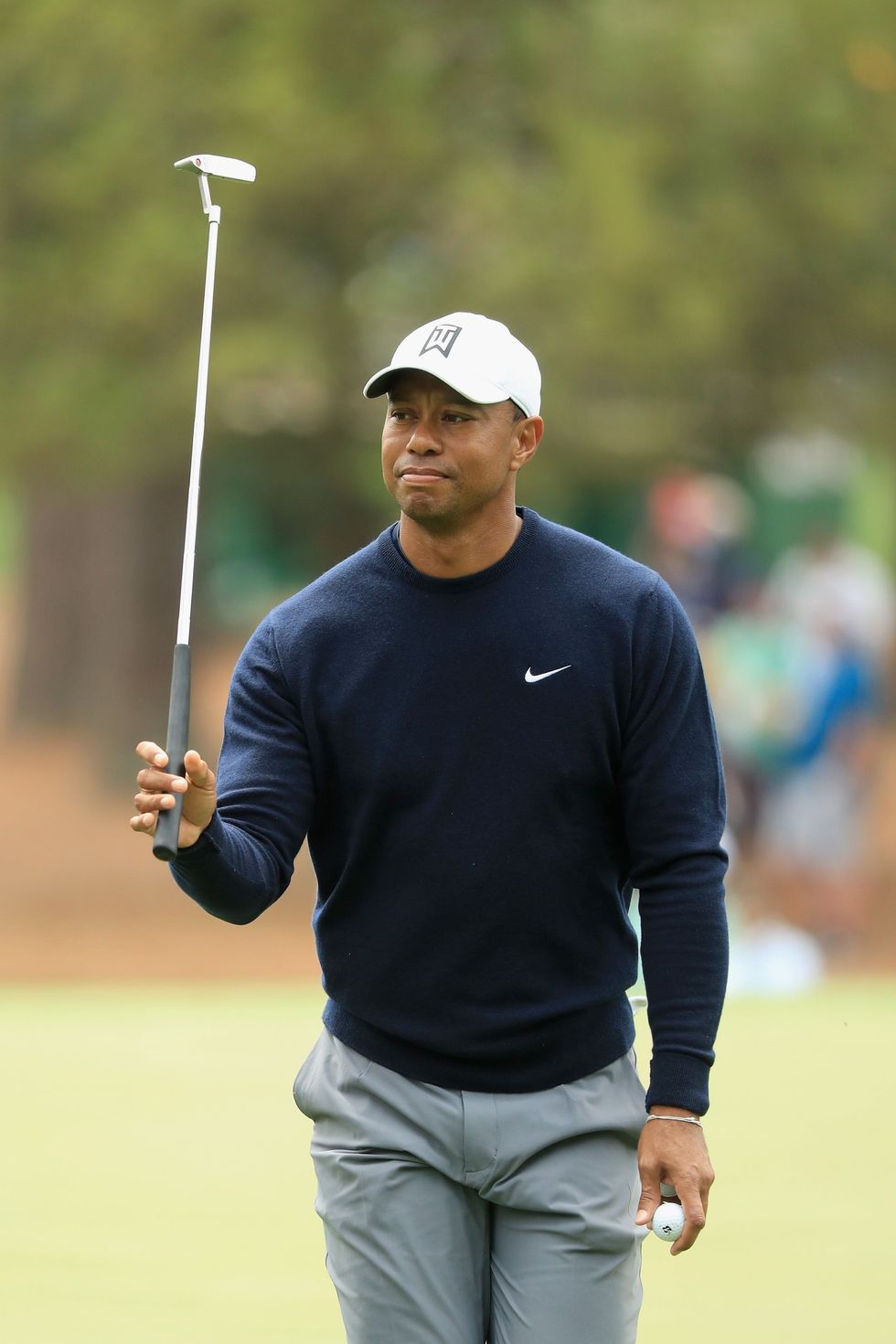 Back when Tiger Woods could still play, his video game was a must. Andrew Redington/Getty Images
Well it's officially the slow time of the year now that the Rockets have been bounced from the playoffs. Don't get me wrong I love baseball, it's actually my favorite sport, but when it comes to writing articles you can only write so much and so often about baseball.
One thing I turn to in the slow season of sports is sports video games, so I thought I would touch on my 5 favorite sports video game franchises of all time. Now  I know some of your going to disagree with this and that's fine, but this is what I like to play in the order that I like to play them, so as the kids say, "save the drama for your mama."
No. 5 -- Fight Night (EA Sports)
It only lasted a few years (like 5), and the last release was 2011, but as far as boxing games goes it was the champ (I'm sorry, pun intended). My love for the games kind of went away as my love for boxing grew sour and I turned to MMA for my combat sports fix. In case you're wondering, I've owned one "UFC" game and I hated it.
No. 4  Tiger Woods PGA Tour (EA Sports)
The series was originally titled "PGA Tour Golf" and started all the way back in 1990 for MS DOS computers (look it up kid, I don't have time to explain it). They changed the name to "Tiger Woods PGA Tour" in 1998 and that lasted until 2013. For some reason they didn't make the game in 2014, but then in 2015 it came back as Rory Mcllroy PGA Tour. That lasted a year.
It has always been the best golf game out, and whenever I felt like playing some golf (but not actually getting off the couch) this was the franchise I turned to.
You got to play all the most famous courses (and holes) in the world with some of the best golfers in the world.
No. 3 Madden NFL (EA Sports)
I know this is going to rustle some jimmies that it's not number 1 on my list, but as I stated in the opening, it's my list and my opinion, but I get why your jimmy would be rusteld.
Here's the deal...I never really got into Madden like I did EA's college football game (more on that in a bit). For me the game play always felt a little clunky. Franchise/Career mode could hold my attention for a bit, but I always wanted to play with my favorite team as built that year.
For me, part of what I hate about Madden is the AI. I once punched my fridge because I lost on a fumble returned 99 yard for a TD. That's when I decided that I also want to win when I play video games.
So suck it Madden, you're No. 3, deal with it.
No. 2 MLB The show (Sony)
I don't know why, but I've always loved playing baseball video games (probably because of my love for the sport itself), so you could really put any baseball game/franchise here, but at the time of this writing I'm playing MLB The Show 18 and loving it. My love of baseball as a video games dates back to the late 80's/early 90's, with RBI Baseball being the first title that I can recall in my head that I enjoyed playing.
No. 1 NCAA Football (EA Sports)
It was a sad day when EA Sports stopped making NCAA football (I blame "greedy" players for wanting to get paid for the use of their likeness...ugh). It was my absolute favorite game to play. I love everything about it, especially recruiting. I got a huge rush out of getting a great recruit to sign with a team like Rice Or U of H, and then using that recruit to win more games, get more recruits and eventually get a national tile.
The game was just the right mix of fun and strategy, oh nad I LOVED being able to run the option. I always feel like the controls and the gameplay were way better than with Madden, and even though they were similar they were still different enough to me to keep playing NCAA and avoiding Madden if I could.
It will always be the greatest football game ever hopefully one day they can bring it back but I'm sure it'll never be the same.
Honorable Mention NHL '94 (EA Sports)
I'm not a big hockey fan, in fact the only way I learned anything about the sport was playing NHL '94 on Sega. It was a lot of fun, and the fact that there was fighting in the game was a huge plus.
When Bryce Young and CJ Stroud were drafted with the first two picks of the NFL Draft, we knew they would be compared to one another for years to come.
And here we are just 11 games into the season and one quarterback has already seen his head coach fired. Panthers owner David Tepper spoke to the media on Wednesday and discussed his decision to fire Frank Reich, and also set the record straight on how they arrived at the decision to draft Young.
In so many words, Tepper basically blamed the Texans for how the top of the draft played out. He mentioned Stroud by name and said the Panthers were ready to draft him at No. 2 overall until the Texans backed out of the three-team trade with the Bears.
Tepper made a point of saying everyone in their building had Bryce Young as the top player on their draft board, despite rumors about Frank Reich preferring Stroud.
CJ Stroud and the Texans have been so much better than Bryce Young and the Panthers that Tepper clearly felt it was necessary to defend himself, and the decisions he's made for the organization.
In the end, the person that gets the worst end of the deal is Bryce Young. Coaching changes can be very difficult on young quarterbacks. And it looks like he'll have to learn a new offense in his second year when the Panthers hire a new coaching staff.
How fortunate we are as Texans fans to have DeMeco Ryans and CJ Stroud leading the team moving forward.
With all of this in mind, is there a reason Texans fans haven't fully bought in to the new-look Texans? JJ Watt was a guest on The Pat McAfee Show this week and was asked about the team's inability to fill the stadium on Sundays.
As a former player for the Colts, McAfee always thought Houston had the loudest and best fans in the NFL. And while the Texans are 9th in attendance this year according to ESPN, even CJ Stroud has asked for the fans to fill the stadium.
So there is something to it. You can see the empty seats in photos. So why aren't the Texans packing NRG with a shiny new franchise QB?
We believe the recent history of the team is why fans are slowly coming back. McAfee wasn't here for:
Bill O'Brien cussing at fans during games
Trading DeAndre Hopkins away for next to nothing
The Jack Easterby disaster
Deshaun Watson allegedly blaming ownership for why he wanted out
The Deshaun Watson scandal
Firing back-to-back coaches after one season, and the list goes on.
Don't miss the video above for the full conversation!
If you enjoy the videos, subscribe to SportsMapTexans on YouTube!
SportsMap Emails
Are Awesome