Add these to your grocery list
Best foods for runners to eat before and after a run
Jan 22, 2019, 7:02 am
Jovan Abernathy is an international marathoner and owner of Houston Tourism Gym. To claim your free tour, contact her at info@tourismgymhtx.com
I'm looking in my email inbox. One thing is clear (other than I really need to delete some emails), race season is beginning. There is the Hot Chocolate Run, the Bayou City Classic, and Run Like a Diva Marathon. I'm getting totally excited thinking about all the medals I can get. Then, I think about last running season. My habits were pretty sloppy last race season. There is a reason why you haven't seen my finish line picture. My nutrition was shotty. So I went to my friend, Google, and did some research on the best foods for runners. Here is what I found:
As an experienced runner, what you eat before you run is of the utmost importance. It is no fun to run out of steam due to not eating. It is also no fun to eat the wrong thing and get gassy. It is no fun to eat something that makes it hard to move and slows your time down. Once before a long run of 16 miles, I grabbed a plum from my fridge in haste. I forgot that a plum is really a prune. I got what they call runner trots (that's diarrhea) around mile 11. And that's really no fun. So what are the best foods to eat before a run or a race.
Banana
Bananas are full of potassium which help regulate the body's muscle contractions and prevents cramping. It also has enough starch to provide the glucose (where energy comes from) for your run and is easy to digest earning the name Old Fait.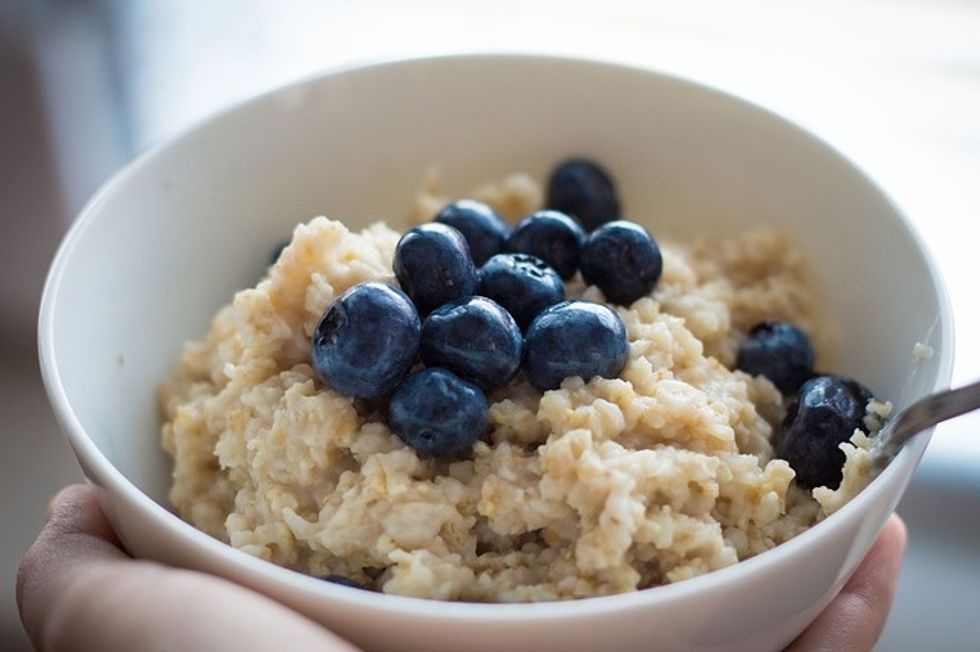 Oatmeal
Oatmeal
If you are in the mid point of training for a half, full marathon, or a spartan race, you will have long strenuous workouts and runs. Oatmeal makes a perfect choice to get you through. Like the banana, it is easy on the stomach and is full of carbohydrates to get you through your workout. It's a wonderful source of protein and because it has a low glycemic index, it provides sustained release of energy thus making sure you finish strong.
NutButter
Nut butters, like peanut, almonds, and cashews are great to eat before and after your run. Nut butters are full of fat and protein making you feel fuller longer. What's cool about that is you can eat less and you won't run the risk of cramping and sluggishness that comes with eating too much. Pair it with Ezekiel Toast (bread made with all the ingredients found at Ezekiel 4:9) to have a light meal made from complete plant protein. And its quick and easy to make. Just add honey to taste.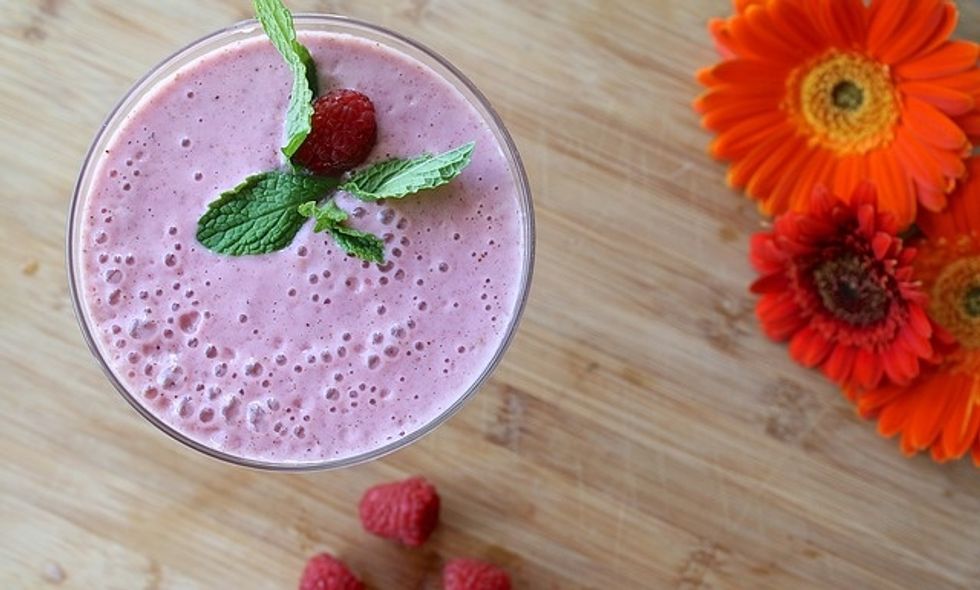 ProteinShakes
Protein shakes are great to consume before your workout, whether it is running, cross fit, or lifting weights. They are full of protein like the name suggests. If you are on a specific diet, they work well into your daily calories and nutrients. They come in amazing flavors like chocolate chip cookie dough and salted caramel. Chose a plant based protein powder over whey for running. It sustains you without weighing you down and is easy on the stomach. I recommend AdvoGreens Salted Caramel by Advocare.
Eggs
One of the best things ever created was the egg. Eggs are an inexpensive solution to many dietary problems for runners especially. Forget about them being a complete protein, but a little goes a long way. One egg over Ezekiel toast before a run will last until the end. After a run, you can enjoy an omelette to not only fight hunger, but inflammation. Also, eggs are full of Vitamin K which promotes bone health. Let's just say, the egg is awesome!
Some foods are great for runners to add to their overall diet.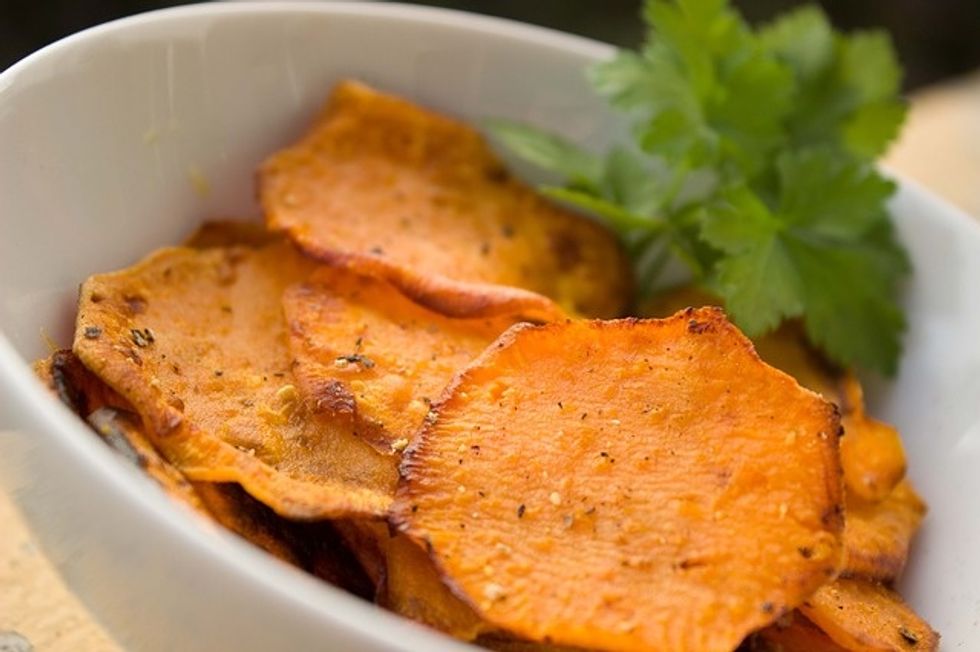 Sweet potato
Runners need their carbs. You can't just eat Doritos and think that's going to cut it. Instead try adding sweet potato to your diet. Sweet potatoes are good carbs meaning they don't cause your sugar to spike which is great for runners because you can last a lot longer on the track. They are also full of antioxidants, vitamin C, potassium, and iron. You can eat them stuffed, in a hash, or baked them as fries with salt and vinegar drizzled on top.
Yogurt
Yogurt is also great for runners as it helps boost your immune system by its many strains of probiotics. Nothing can ruin a training schedule than getting sick over and over again. Yogurt is another great source of protein as well as calcium. It is a very diverse food. You can enjoy it off the spoon, as kefir, or as a smoothie with your favorite fruit. I'm thinking a berry, banana blast with pineapple (pineapple is great for preventing injuries).
Avocado
I can't have enough reasons to eat avocado. Avocados are a runner's best friend. Avocados have as much as 60% more potassium than bananas. Because of their high fat and fiber content, they keep you feeling full for longer. They possess Omega 3 Fatty Acids and other anti-inflammatory properties. This reduces muscle and joint soreness and assists in recovery between workouts. Although amazing by themselves, avocados are great on sandwiches, with eggs, and just about anything.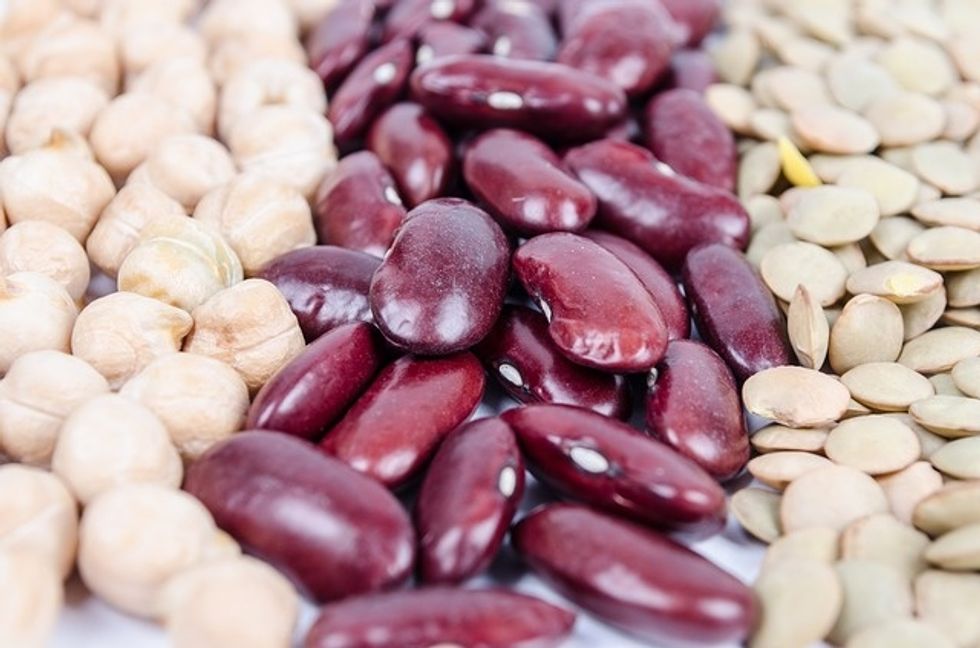 Legumes
Like eggs, legumes are an inexpensive solution to many dietary problems for runners. They are a complete protein-carbohydrate combination that will give you sustained energy and helps repair your muscles. They are full of fiber, vitamins, and minerals and will fit into a vegan, vegetarian, and a meat eaters diet. Think lentil stew or a bowl of chili to satiate your hunger after a long run. I would wait to enjoy after the run. They could cause gas.
So next time you go to the grocery store, be sure to include these items on your list. Better yet, pick out a couple of recipes to try out.