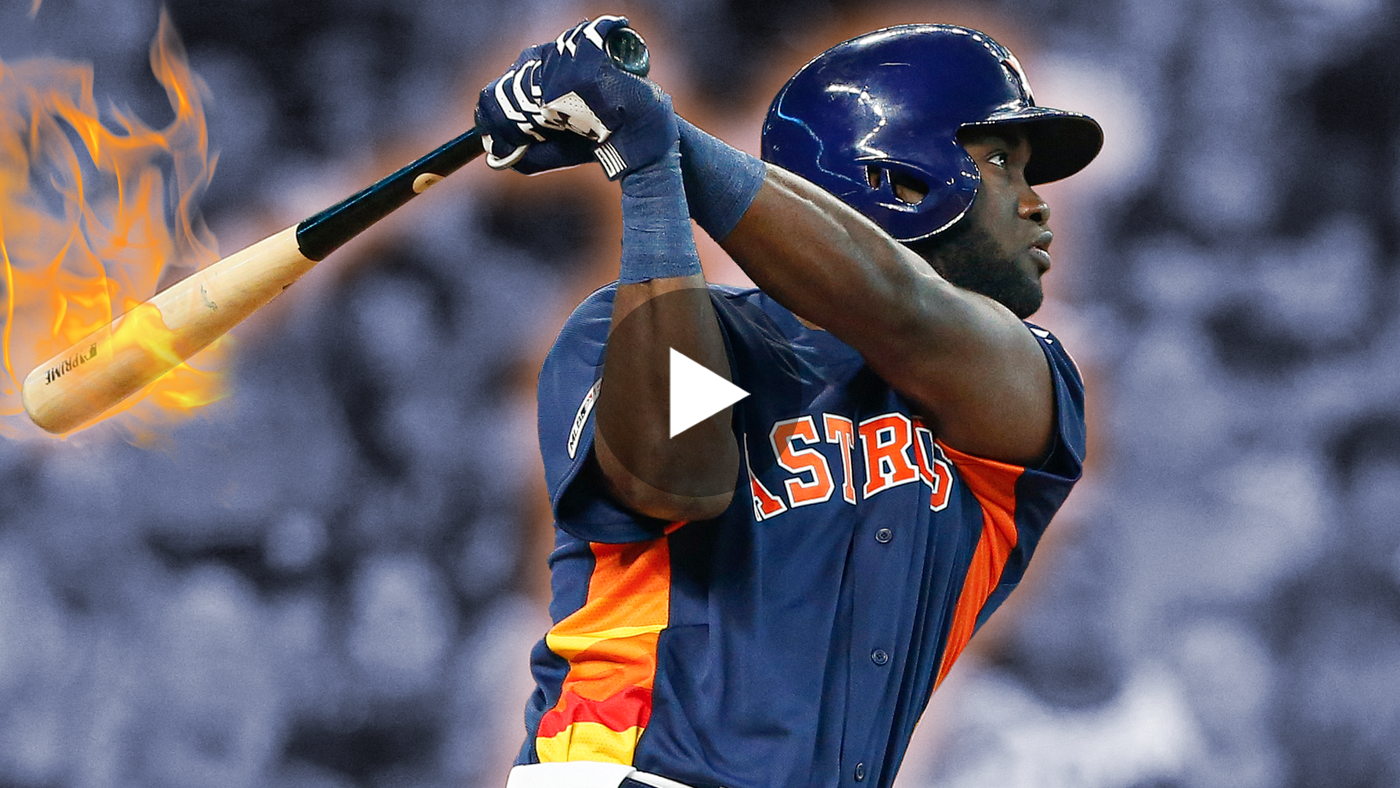 How many MVP candidates do the Astros have? Composite photo by Brandon Strange.
This week on The Killer B's, Joel Blank and Jeremy Branham try to narrow down which players have a legit shot at winning AL MVP for the Houston Astros. Joel has four potential MVP winners, naming Jose Altuve, Kyle Tucker, Alex Bregman, and Yordan Alvarez as his candidates. Jeremy, however, only sees three true contenders for the award.
Be sure to check out the video below to watch the entire debate and see who you side with!

The Houston Astros and catcher Victor Caratini agreed Tuesday to a $12 million, two-year contract, a person familiar with the deal told The Associated Press.
The person spoke on condition of anonymity because the agreement was subject to a successful physical and had not been announced. Caratini can earn additional performance bonuses.
The 30-year-old Caratini spent the last two seasons with the Milwaukee Brewers and hit .259 with seven homers and 25 RBIs in 62 games this year as a backup to William Contreras.
Caratini is a .236 career hitter with 38 homers and 171 RBIs in seven major league seasons with the Chicago Cubs (2017-20), San Diego (2021) and Milwaukee (2022-23).
Yainer Díaz is expected to the Astros' starting catcher next year, and the agreement with Caratini could mean Houston won't re-sign Martín Maldonado. The 37-year-old has been with the Astros since 2019.
"I've been talking to Yainer once a week," new manager Joe Espada said Monday. "We're going to do some things in January leading into spring training to prep him for spring training. I don't want us to get to spring training and start from scratch. So this is going to be starting right now having conversations about our staff, how to attack certain lineups, things that we know that we can help him with, receiving, throwing."
Based on the value of the contract, it looks like the Astros will be going over the CBT. Which means more deals could be coming, in theory.
Astros will definitely be going over the CBT with a $6M AAV for Caratini. Since that's the case, time to get Jordan Hicks https://t.co/AYBgMexACl
— Michael Schwab (@michaelschwab13) December 6, 2023
Here's a look at his ability to frame pitches.
Victor Caratini was ranked 8th in MLB in "Catcher Framing Runs" in 2023.

CFR is a framing stat that converts strikes to runs saved.

Caratini's arm isn't the strongest though. pic.twitter.com/YD7bYespPv
— Michael Schwab (@michaelschwab13) December 6, 2023