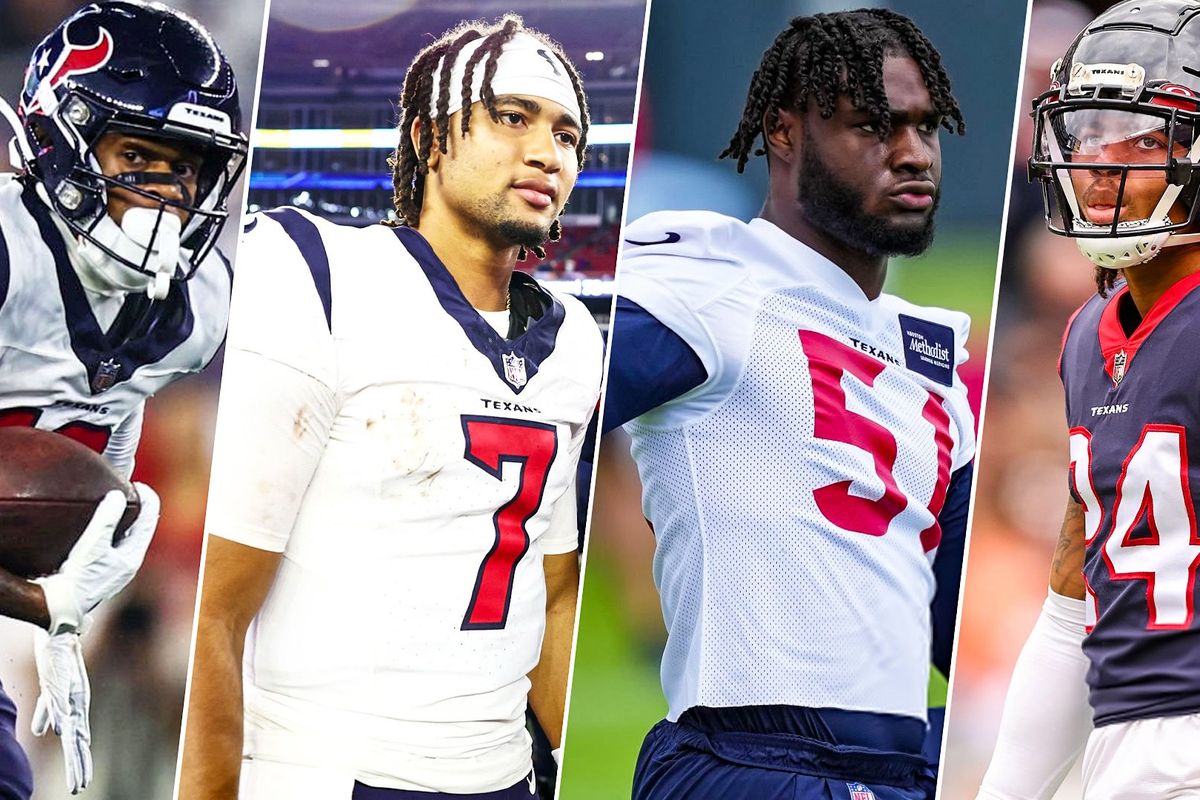 What: Texans vs. Cardinals
When: 11/19 12pm CST Kickoff
Where: NRG Stadium, Houston, TX
TV/Radio: KRIV-TV, KILT-Radio
Betting Lines: Texans -6 (-110), O/U 48 (-110) *As of this writing
One of this Texas' finest football players is coming home! Well…sort of. Cardinals quarterback Kyler Murray was born in Bedford and went to high school in Allen. The last time I remember Murray playing at NRG was his freshman year at A&M in the Advocare Texas Kickoff. He transferred after that year to Oklahoma. While Murray will see only his second game this season after recovering from an ACL tear, he's every bit as dangerous with his legs making plays as he was prior to the injury. That being said, C.J. Stroud is a very dangerous quarterback himself. Albeit in a much different manner. These two represent the two different styles of quarterback in today's game. Murray is more of the athletic scrambler who pressures defenses with his running ability and playmaking skills outside the pocket. Stroud is more of a traditional pocket passer who possesses deadly accuracy/touch, but has the athleticism to scramble when necessary.
When the Cardinals have the ball: The Texans' defense will have to contain Murray. I know. I know. It's easier said than done. Lane rush discipline will be imperative for the defensive front. That's the only way to keep a quarterback in the pocket and not surrender easy running lanes to escape. Not only is he capable of taking it to the house if he escapes, but he also has some speedy receivers (Marquise Brown and Rondale Moore specifically) to get the ball to down the field. While they don't average more than 300 yards of offense per game, they rank in the top ten in rushing yards (126.5) per game. I fully expect their 170 yards per game passing to increase with Murray back in the fold. Still missing Jimmie Ward hurts, but having Derek Stingley Jr back and healthy should help.
When the Texans have the ball: Devin Singletary is coming off the best rushing performance a Texan has had all year. His 150 yards is the most a Texan has had since Pierce went for 139 last year in week nine vs. the Eagles. The Cardinals are giving up 134.2 yards rushing per game, ranked 28th in the league. Again, this is a week in which the run game needs to be established. Stroud may have a hard time passing against the 11th ranked defense in passing yards per game, but I doubt it. People have said that all season long. All season long, he's proven them wrong (including myself a couple of times). Stroud won't have Noah Brown this week, who's coming off back-to-back 100 yard performances. However, Nico Collins is expected to return to action this Sunday.
Outcome: One team is rebuilding on the fly and looking towards the future, while the other is done with a rebuild and looking to make the playoffs. One team has a former Heisman winner, while the other has an MVP candidate. One team has a coach who may already be on the hot seat given his organization's penchant for firing guys after one season, while the other has a coach who's a Coach of the Year candidate. You see where I'm going with this. The Texans have the clear-cut advantages that should lead to an easy win. However, the Cardinals are also a professional football team, so they won't just roll over. I fully expect the Texans to pressure them by scoring and taking advantage of the mistakes. If the Cardinals give up almost 200 yards rushing, over 100 yards in penalties, lose the turnover battle, and go 3/11 on 3rd down conversions, they won't be able to pull out a win this week like they did last week. Maybe if they caught this team earlier this season, but not now. Texans 26, Cardinals 16
We saw big games from Will Anderson, Derek Stingley Jr., & Nico Collins on Sunday. Jimmie Ward with the game winning pick. C.J. Stroud doing C.J. Stroud things. Things are starting to come together. And Texans GM Nick Caserio deserves a lot of credit.
Check out the video above to find out more!
SportsMap Emails
Are Awesome