The hardest workout I've ever done.
How breathing during a workout can make or break you?
Feb 23, 2019, 6:50 am
I once read a taoist quote in Runner's World magazine (I love that magazine) that said:
"To breathe fully is to live fully. It is everything that we sense, feel, think and do. "
So, I made it through my first boxing class. It was hard as hell. After my class, I went to Coyo, one of the trainers to get some tips on a better workout.
Coyo takes me into the ring for some mitt work. She calls out the combinations: jab. cross. jab. jab. uppercut. duck. This is when I'm supposed to squat to miss as she swings at my face. The entire time, I feel myself panicking and thinking about the past when there was these other times that I lost this thing and they didn't invite me and why did he go for the other girl.
She sees me struggling. "This is why it is so important to breathe,'' she says. "When I was learning how to breathe, I would hold my core tight and inhale through my nose and exhale through my mouth. I would do this while driving and practice until it was natural." On my way home, I tried Coyo's method. It was the hardest workout I've ever done.
Now that I know where to start, I took the opportunity to study breathing for not only boxing, but my other favorite activities. I studied breathing for boxing, running, and my other favorite sport, weightlifting.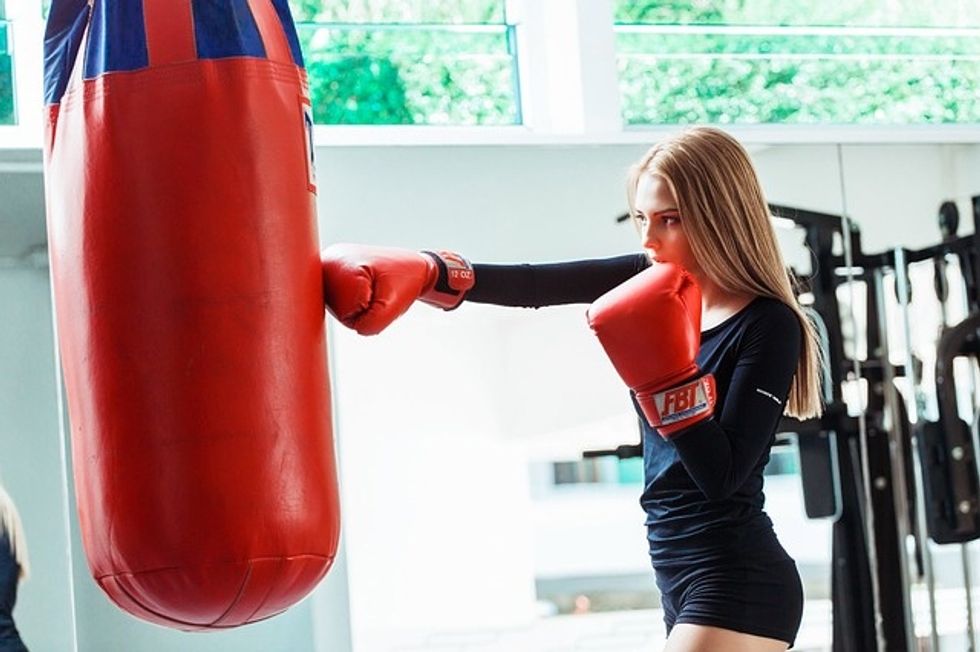 Boxing:

As a beginner, you would breathe to relax. This would be a slow breathing method. As your are breathing slowly, you can focus on the combinations being called and performing the punches correctly. When you start to feel more comfortable with that, you will begin to punch harder.
When you observe a more experienced boxer, you will hear them making a hissing sound when they throw their punches and kicks. They are using the fast breathing method. We beginners will get there soon.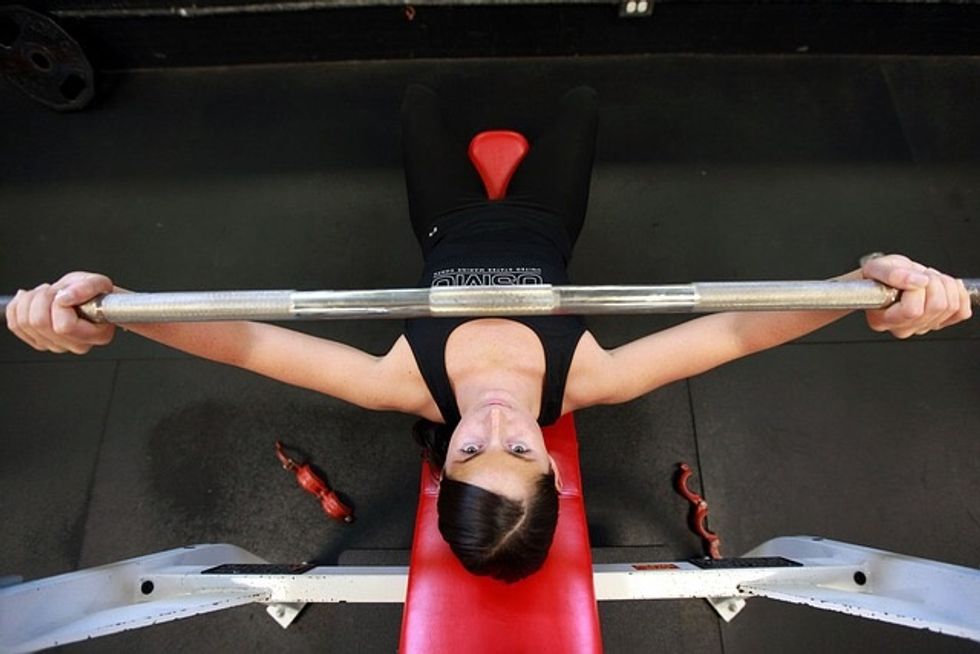 Weightlifting:
Weightlifting, to me, is a great way to build strength and confidence by doing slower movements. I have always used weightlifting in my training. From my experience, most beginners tend to hold their breath while lifting. This can cause dizziness, fatigue, increase blood pressure, and for the prouder beginners, possibly fainting.
Weightlifters have to control the bars and the movements. Otherwise, injury can and will happen quickly to any and every part of the body. This is where proper breathing comes into play.As a weightlifter, you would use the inhale through your nose as you lower the weight and exhale through your mouth as your push, pull, or lift the weight.
A good suggestion for beginners is to start your workout with some practice breaths. It will help put you in the right frame of mind to complete your workout and make you aware of your breathing. A good rule of thumb, keep it light until you get it right.
Running:
When running, you have no choice but to breathe. To hold one's breath, as beginners tend to do, would end in a certain passing out. Most beginners breathe from their chest, but belly breathing is the best practice for runners. Belly breathing allows the most air in the best cavity for the runner to use.
Your breathing rhythm is directly correlated with the impact of the stress of running. When a runner exhales, the muscles used to make the diaphragm relax causes less stability in the core. It is best to develop a breathing rhythm that allows you to inhale and exhale on alternating foot strikes. Or simply put, do not always inhale when your right foot strikes the ground. Make sure you are not always exhaling when your left foot strikes the ground. This will keep you injury free.
A great way to practice belly breathing is to lie on your back. Keep still with your shoulders down. Focus on raising your belly as you inhale. Lower your belly as you inhale being sure to inhale through your nose and mouth.
Breathing connects you to your mind, body, and spirit. If you find out that you can't complete your workout, I would start with your breath. It certainly deserves your attention.