Like the year after keeping up with a Kardashian, maybe losing the MVP will motivate the Beard to elevate his team as well as his game?
James Harden: You mad bro?
Jun 25, 2019, 8:14 am
I said it all season long and I will say it again right now, James Harden deserved the NBA MVP Award given out Monday night in Los Angeles. The numbers he put up were out of this world and historical as they mesmerized the league while almost single-handedly carrying his team from the bottom of the Western Conference to a top 4 seed at playoff time. The 30 point streak and all the numbers that put him in elite company with names like Jordan and Chamberlin were as impressive as any season put up by any player in the last 20 years. However, lost in all the numbers and statistics is the underlying reason why he didn't win; it's a popularity contest too. The award is voted on by media members that cover the league on a regular basis and we all know that in an election, even if it's just for an award and not for public office, anything can happen and lately it usually does.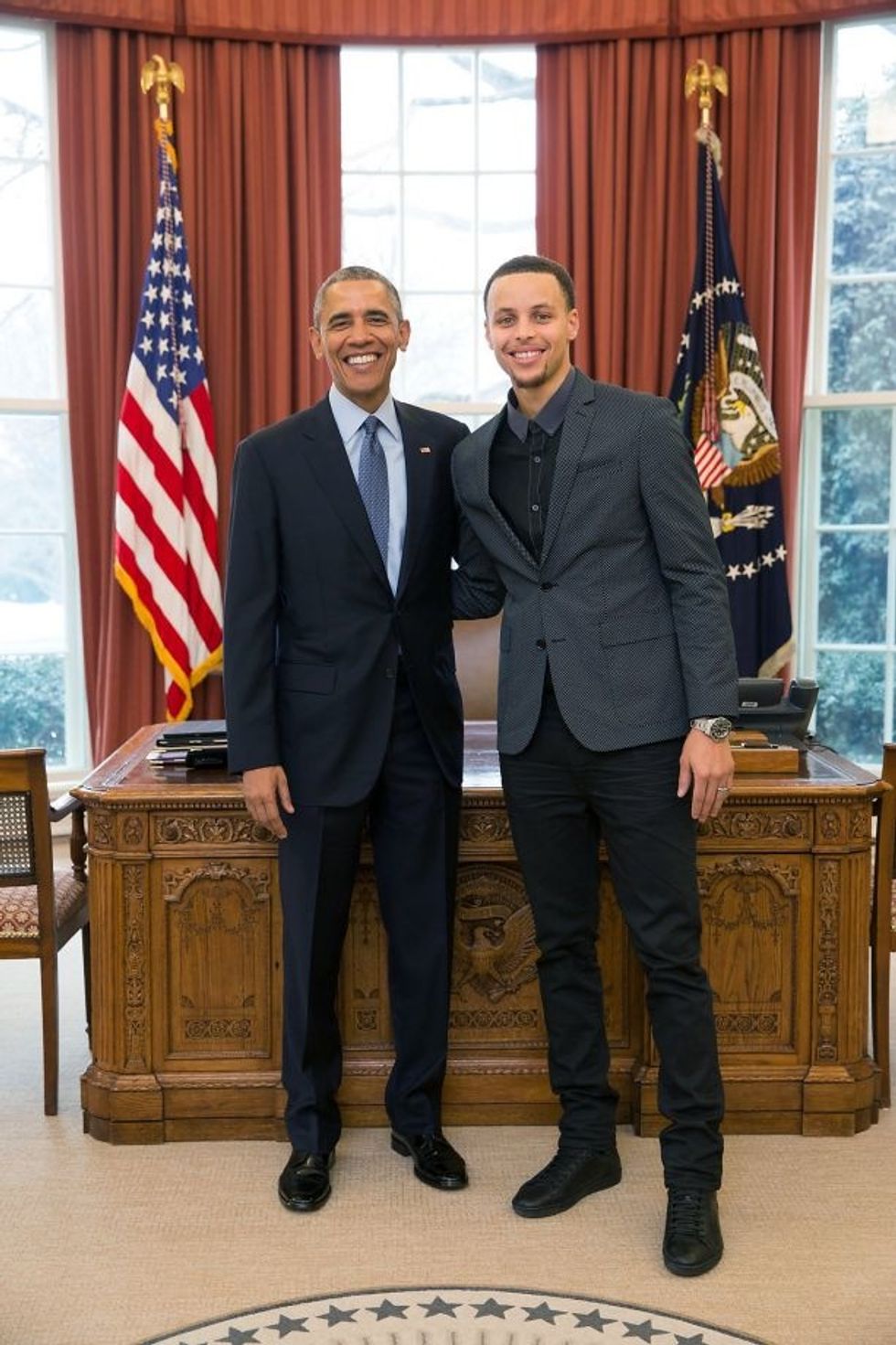 Since we don't know the criteria for winning this award, it's hard to pinpoint why Harden lost and Giannis Antetokounmpo won. Did it come down to defense and who plays both ends of the court better? Was it about team success and who had more wins? The year the Beard lost to Steph Curry, they said it was about the team with more wins. Then when Russell Westbrook won it, it was about a spectacular individual campaign that no one had seen since Oscar Robertson and wins weren't as big a factor? The Greek Freak and his Milwaukee Bucks had the best record in the NBA this season, but Harden had better individual stats than Giannis. So, which is it? What factors matter the most and can we get some sort of explanation as to why one individual was chosen over the other deserving candidates? At the end of the day, as much as we all crunch numbers and decipher the stats and box scores, the fact of the matter is, likeability matters too.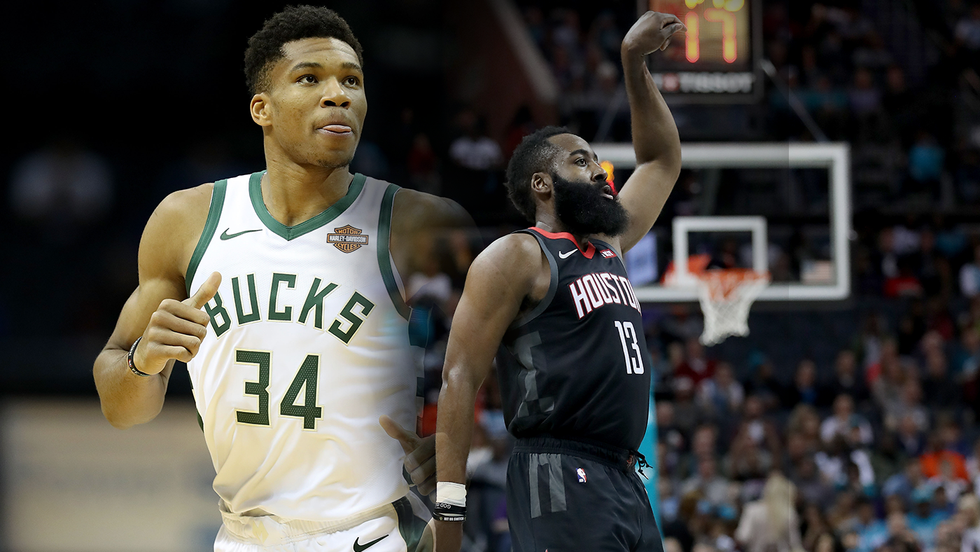 Composite photo by Brandon Strange
Giannis is the Cinderella story coming from rags to riches as he achieved stardom and national acclaim all while playing in the small market of Milwaukee, Wisconsin. He appreciates everything and everyone, every day. He is humble, honest and respectful as he gives more credit out than he ever accepts for himself. He makes it less about SWAG and more about humility and class. He has matured quickly in his short time in the league and he has never lost sight of where he came from and all the people that helped him to get where he is now. He loves his teammates and coaches and appreciates their effort both good and bad because, without them, you are alone on a sinking ship with no chance for team success. He conveys passion and grit, plays both ends of the court with a tenacity that sets a tone for everyone around him and accepts blame instead of passing the buck. Team wins are more important than individual accolades and his goals are centered around winning an NBA title for the city of Milwaukee. In short, he walks the walk and talks the talk.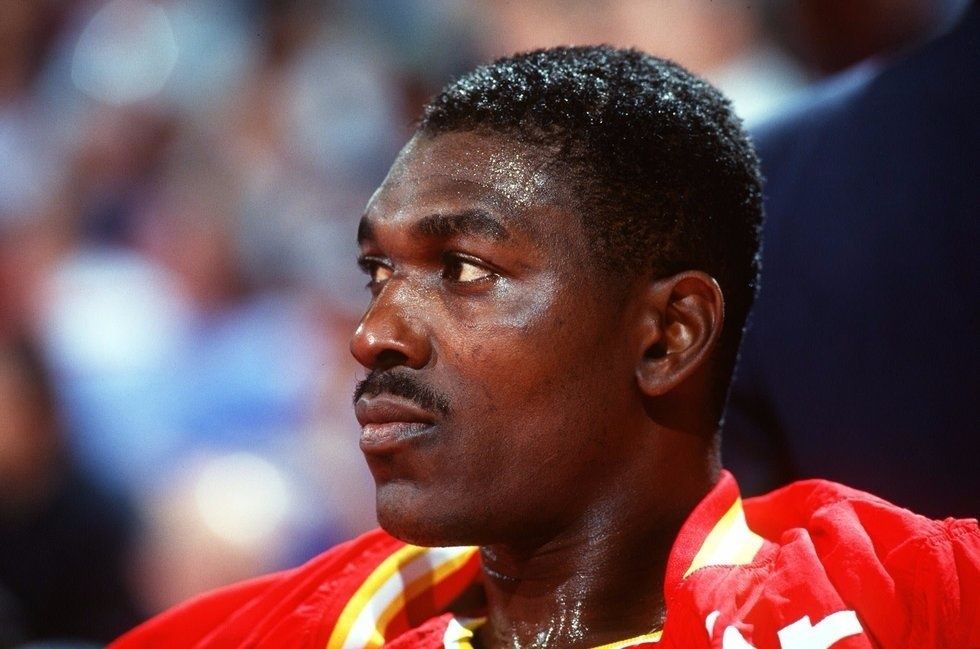 Photo by Tim DeFrisco/ALLSPORT/Getty Images
You see, in sports, like society these days, people don't miss anything and thanks to advanced technology and social media, everybody sees and hears just about everything. They see the good and the bad and they pass judgment as quick as a news cycle. When the media is involved with voting for an award and they see you every day and bombard you with a plethora of questions every night, how you act and the way you answer is almost as important as how you play. Oh, and they see that too. For every game-winning shot and big-time three, they also see every play you quit on and every complaint and "T." The eyes of the world see and hear what you do and don't do and know when you were sleeping and when you were out too late. When you get to the highest level, under the brightest of lights, how you lose can be as important as how you win and how you carry yourself is your calling card. Giving credit to others, supporting your squad, picking up your teammates and showing humility all matter. Showing emotion is a good thing when done the right way and doing so with respect and professionalism can elevate a player in ways that just putting the ball through the hoop alone simply cannot do. When you lose a tough series, stick around to shake hands. When the odds are against you, show up anyways and give props to the victor, just like they did for you one year ago. It may not seem fair, especially when your favorite player, who plays for your favorite team, loses the biggest individual award in the league, but life isn't fair and sometimes you have to play the game, both on and off the court.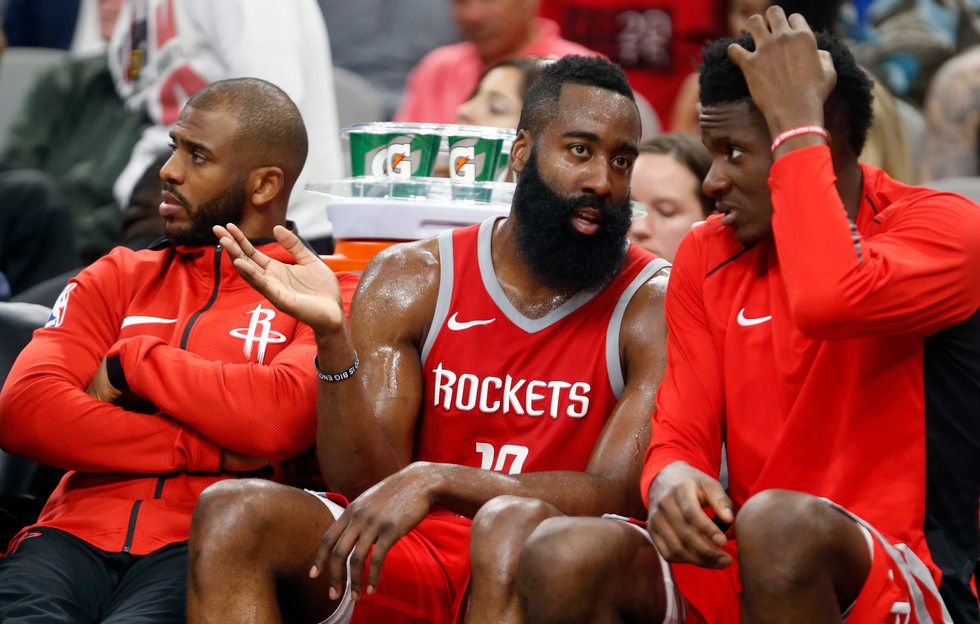 Photo by Ronald Cortes/Getty Images
My hope for James Harden going forward is that he takes this loss and uses it as motivation. I hope he finds fuel in knowing they gave his award to someone else and it may have nothing to do with how he played the game. I hope he uses this experience as motivation to work harder and train longer and become more focused. The catch is that I don't want him to just focus on his individual game, I want him to focus on his team, teammates, coaches and how he can elevate everyone around him with the way he carries himself on a daily basis. Support more, complain less. Accept blame as easily as you welcome praise. Do less and achieve more.