Ex-Dodger: L.A. also cheated
Aug 31, 2022, 4:05 pm
Ever since the sign-stealing scandal broke, we've heard numerous accounts of teams other than the Astros that used cameras/technology to steal signs. This week, former Dodger and Astro Josh Reddick found himself in an argument on Twitter with a Dodgers' fan telling Reddick his ring doesn't count because the team cheated.
It didn't take long for Reddick to fire back, alluding to the fan that his precious Dodgers were cheating too, and he knows it took place because he was on the team in 2016 before joining the Astros.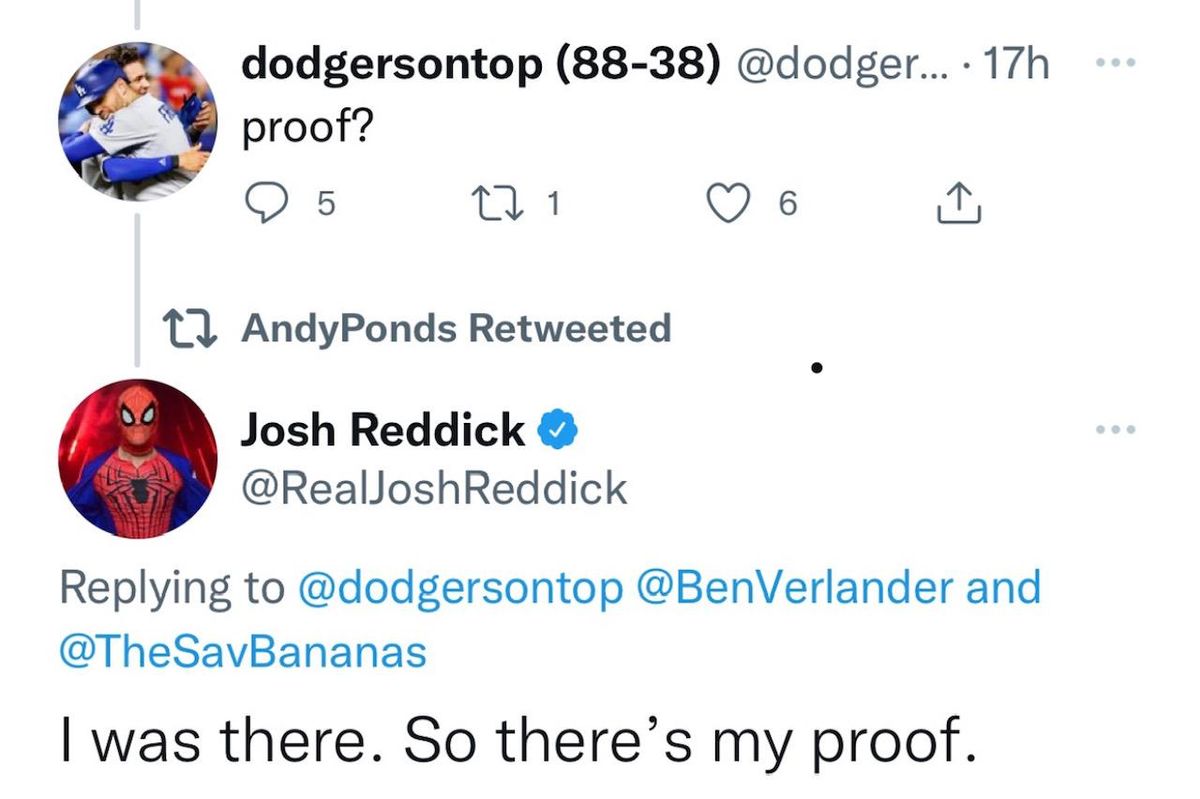 Photo via: Josh Reddick Twitter/Screenshot
Be sure to check out the video above as we dive into Reddick's comments, and come to a realization of why the Astros went along with the sign-stealing Carlos Beltran brought over from the Yankees.
If you enjoy the videos, subscribe on YouTube, so you don't miss our latest content.