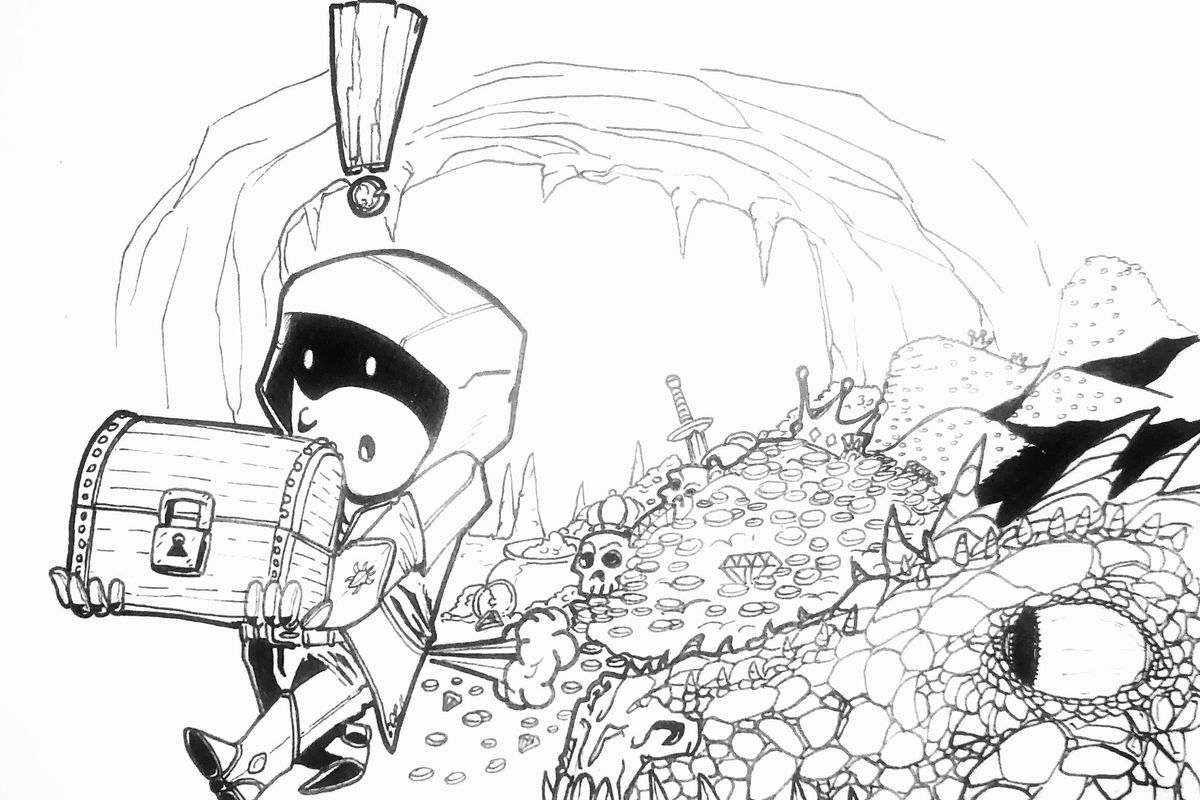 Born with a comic book in one hand and a remote control in the other, Cory DLG is the talent of Conroe's very own Nerd Thug Radio and Sports. Check out the podcast replay of the FM radio show at www.nerdthugradio.com!
GOOD DEED OF THE DAY
Next weekend the Firefly 5k/10k Run is happening to benefit Buffalo Bayou Partnership, this is one of the cool ones. A nighttime run with lights and all kinds of fun costumes and afterwards there's a party. It's bright and fun and it benefits a great cause, so come out and get sweaty and be glowing and have a great time.
FOOD FEST
The Houston Food and Wine fest will be this Saturday at 3 p.m. Tickets are $55 and there's all kinds of good food and wine to be tried and eaten. There are over 20 foods and tons of 4 oz wine samples, now me personally, I'm not a wine guy but man do I love a food festival. There's all kinds of goodies to be had and who knows, you might find your new favorite dish and who doesn't love a new favorite dish.
WHILE YOU'RE OUT
There's some great books coming out this week including Legion of Super Heroes #1, it's a return from the future as the teen super heroes of the 31st Century come crashing back into DC Comics. This is a big deal because honestly, these guys are a huge part of DC lore and their absence has been criticized and discussed ad nauseum. X-Force #1, the reinvention of The X Men property continues as X-Force becomes the intelligence agency of the Island Nation of Krakoa. This is some very real and very exciting stuff, seeing new stories and a new way to engage the relationship between Mutants and the Marvel Universe. Seriously, check it out. Come by your local comic book shop and check it out.
MY CHEMICAL ROMANCE
My Chemical Romance has announced a reunion tour and young 20's me is super excited about all of this. I hope to god they are coming to Houston and a quick google reveals they aren't even coming to America but playing New Zealand, Australia and Japan. There's a reunion show in the states but otherwise nothing. What is going on here?! Hopefully these are just warm up shows and down the pipe is some great stuff but honestly, I don't think that's the case. I hope the shows are "get ready" shows, I hope they get back into the studio and make a new album, but as of right now all they have are a few shows scheduled. I loved The Black Parade and Three Cheers for Sweet Revenge and I really want another album like that… but so far they have a few shows scheduled. Not for nothing, they have Jimmy Eat World on the tour and I love them too.
NOT THAT YOU ASKED
So I'm a fairly open guy here and I like to make an honest approach to how my life is going and what it's like to be somebody working their way through freelance life. It isn't glamorous, it does afford me a different way of life and a questionably relaxed lifestyle but man I have been straining with a serious case of writer's block all freaking week. Everything I've been writing all week has been absolute crap and I totally apologize to anyone who reads my work this week.
Feel free to check out my brand-new comic book Another Day at the Office or buy a shirt from Side Hustle Ts where some proceeds help people struggling with cancer or listen to Nerd Thug Radio. Thoughts, complaints, events and comments can be sent to corydlg@gmail.com.
When Bryce Young and CJ Stroud were drafted with the first two picks of the NFL Draft, we knew they would be compared to one another for years to come.
And here we are just 11 games into the season and one quarterback has already seen his head coach fired. Panthers owner David Tepper spoke to the media on Wednesday and discussed his decision to fire Frank Reich, and also set the record straight on how they arrived at the decision to draft Young.
In so many words, Tepper basically blamed the Texans for how the top of the draft played out. He mentioned Stroud by name and said the Panthers were ready to draft him at No. 2 overall until the Texans backed out of the three-team trade with the Bears.
Tepper made a point of saying everyone in their building had Bryce Young as the top player on their draft board, despite rumors about Frank Reich preferring Stroud.
CJ Stroud and the Texans have been so much better than Bryce Young and the Panthers that Tepper clearly felt it was necessary to defend himself, and the decisions he's made for the organization.
In the end, the person that gets the worst end of the deal is Bryce Young. Coaching changes can be very difficult on young quarterbacks. And it looks like he'll have to learn a new offense in his second year when the Panthers hire a new coaching staff.
How fortunate we are as Texans fans to have DeMeco Ryans and CJ Stroud leading the team moving forward.
With all of this in mind, is there a reason Texans fans haven't fully bought in to the new-look Texans? JJ Watt was a guest on The Pat McAfee Show this week and was asked about the team's inability to fill the stadium on Sundays.
As a former player for the Colts, McAfee always thought Houston had the loudest and best fans in the NFL. And while the Texans are 9th in attendance this year according to ESPN, even CJ Stroud has asked for the fans to fill the stadium.
So there is something to it. You can see the empty seats in photos. So why aren't the Texans packing NRG with a shiny new franchise QB?
We believe the recent history of the team is why fans are slowly coming back. McAfee wasn't here for:
Bill O'Brien cussing at fans during games
Trading DeAndre Hopkins away for next to nothing
The Jack Easterby disaster
Deshaun Watson allegedly blaming ownership for why he wanted out
The Deshaun Watson scandal
Firing back-to-back coaches after one season, and the list goes on.
Don't miss the video above for the full conversation!
If you enjoy the videos, subscribe to SportsMapTexans on YouTube!
SportsMap Emails
Are Awesome