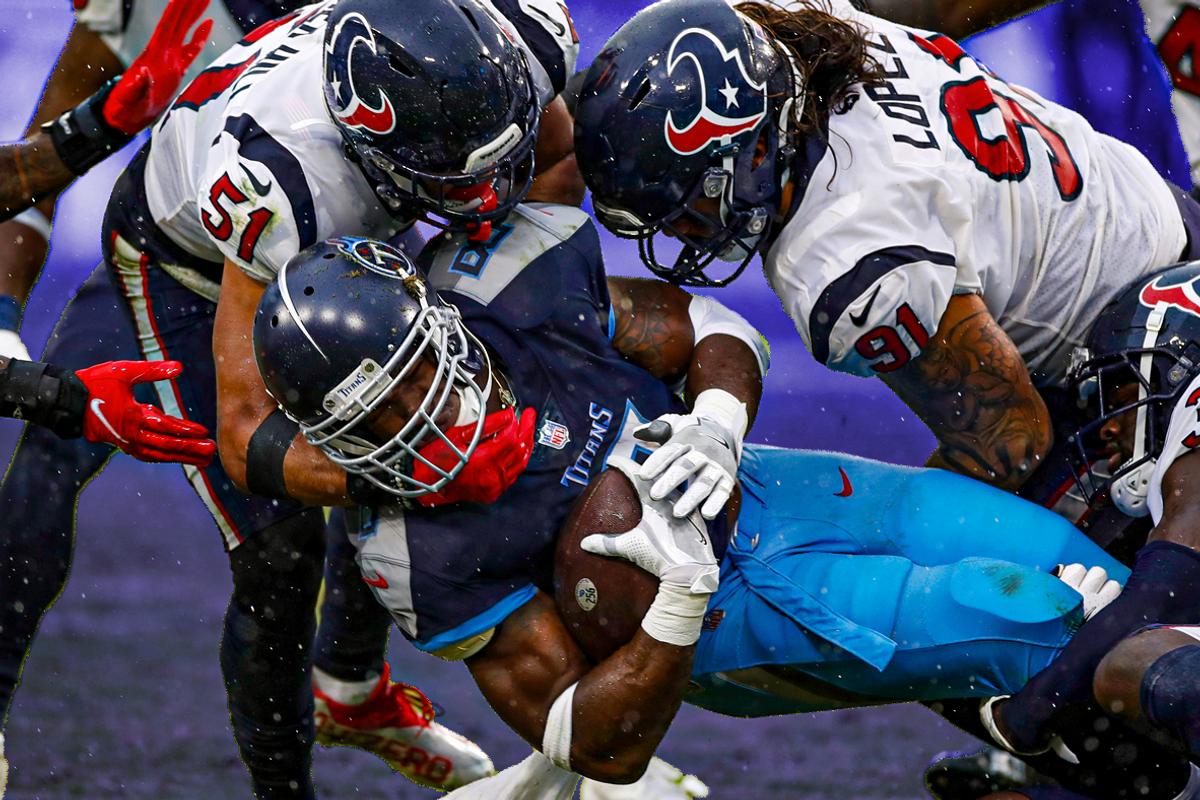 Neither get it right 100% of the time. Composite image by Brandon Strange.
The Texans have their next head coach in Lovie Smith. General manager Nick Caserio and Texans brass made the hire despite going through an exhausting process. Process. That word will come up a time or ten. I use the phrase "exhausting" because it felt like the longest time between David Culley's firing and Smith's hiring. Rumors and speculation ran a muck. Some fans were irritated. Others were patient. There are always the extremists who were either wildly furious about any & everything, or overly trusting of the organization thinking this will result in great success sooner than later.
The media did the best they could with what they had. Some got bad info from good sources and got roasted. Others got good info from good sources and were seen as conquering heroes. Either way, they did their jobs because they ran with info from their sources, put stories/reports out as they came, and drove conversation. Whether you agree or not, like it or not, it is what it is. This is the way sausage is made. It's not an easy or pretty process, but everyone loves the end result. Especially when you get the right crispiness on the casing, so it gives you a slight crunch, but still juicy flavorful bite.
This is much the same way with the Texans organization. Sometimes, they do things and get them right, sometimes they will do things and get them wrong. Either way, you'll choose whether you'll consume the product and in what way you choose to do so. Lots of fans decided not to show up this past season. Seats and even the popular tailgating was noticeably more spacious than it's ever been. Casuals definitely tuned out. Hardcore fans were there no matter what. The group that decided to protest with their wallets can factor in for NFL teams, but only to a certain extent. An NFL team is the closest thing to a for sure investment in this country as anything else.
Whether they got this right or not is debatable. How they went about making the decision shouldn't get to people as much as this did. In the end, everyone is looking for this team to be a winner. They want something to be proud of. They need ammo in those trash talking sessions, especially with fans of that other team up I-45. You need history to fight those history majors.
I really hope and think Lovie Smith will do well here. Smith, along with Dusty Baker and Stephen Silas may be the first group of black men to helm a city's three major pro sports teams. Will he coach this team to a playoff appearance? It's possible, if he's given the right amount of time and the roster is rebuilt/retooled into respectability to go along with their competitiveness. Smith had the defense playing very well at times. They kept the offense in games, or as close as they could, with the turnovers they'd create. Smith is known for his defensive coaching prowess. Keeping Pep Hamilton on as the offensive coordinator could prove to be a steal if he can make the team's next franchise quarterback a star. Tall order when the one they have is as good as gone and will hopefully net them the building blocks they need.
I propose a toast: To Lovie's success, and sausage. Let us all enjoy both without worrying how we arrived at either!
After a quiet offseason the Houston Astros finally made some moves this week to bolster their roster by adding backup catcher Victor Caratini in free agency.
The club also acquired some bullpen help by trading for Royals reliever Dylan Coleman.
Astros GM Dana Brown also garnered a lot of attention this week by proclaiming Jake Meyers will get an opportunity to be the everyday starter in center field.
And while the Astros have been connected to several free agent relief pitchers by various media outlets, it appears Houston isn't looking to spend much money.
On the other hand, the Yankees went out and traded for superstar outfielder Juan Soto, and have shot past the Astros when it comes to World Series odds.
Which begs the question, have the Astros done enough to compete with the Yankees in 2024?
To be fair, we've seen this movie before. The Yankees historically out spend every team, but they've been a little more conservative over the last few years.
But now, they look like the Yankees of old when it comes to payroll.
Plus, we heard rumors a few weeks ago that the Astros might be looking to trade Jake Meyers. And now all of a sudden he's getting the first crack at the starting job in center?
Could this be a smoke screen from Dana Brown to try to elevate his trade value? We've seen the Astros value defense in center field before, they let George Springer walk and replaced him with Myles Straw.
Be sure to watch the video above as we decipher what the Astros are really trying to accomplish this offseason, and successful they can be in the AL in 2024.
SportsMap Emails
Are Awesome