Team opts for bargains over flash
Texans fans melting down over free agency: Don't panic (or do, a little)
Mar 13, 2019, 6:55 am
On the surface, the Houston Texans have some work to do in free agency. But despite what you read on Twitter, the sky is not falling because they did not dive in the first day with high profile signings.
To quote the cover of The Hitchhiker's Guide to the Galaxy...Don't Panic.
Yes, they lost both Tyrann Mathieu and Kareem Jackson in free agency, but Jackson was not part of their future plans. They wanted to keep Mathieu, but were not willing to pay top dollar. Instead they signed former Jaguar Tashaun Gipson at roughly half the price.
At best, it is a break even move. But Gipson comes much cheaper than Matthieu ($14 million per season) and Jackson ($11 million). He also specializes in covering tight ends, which the Texans have struggled with for years. Is he better than Mathieu? Probably not. But is the drop-off that extreme? Not at all.
Adding help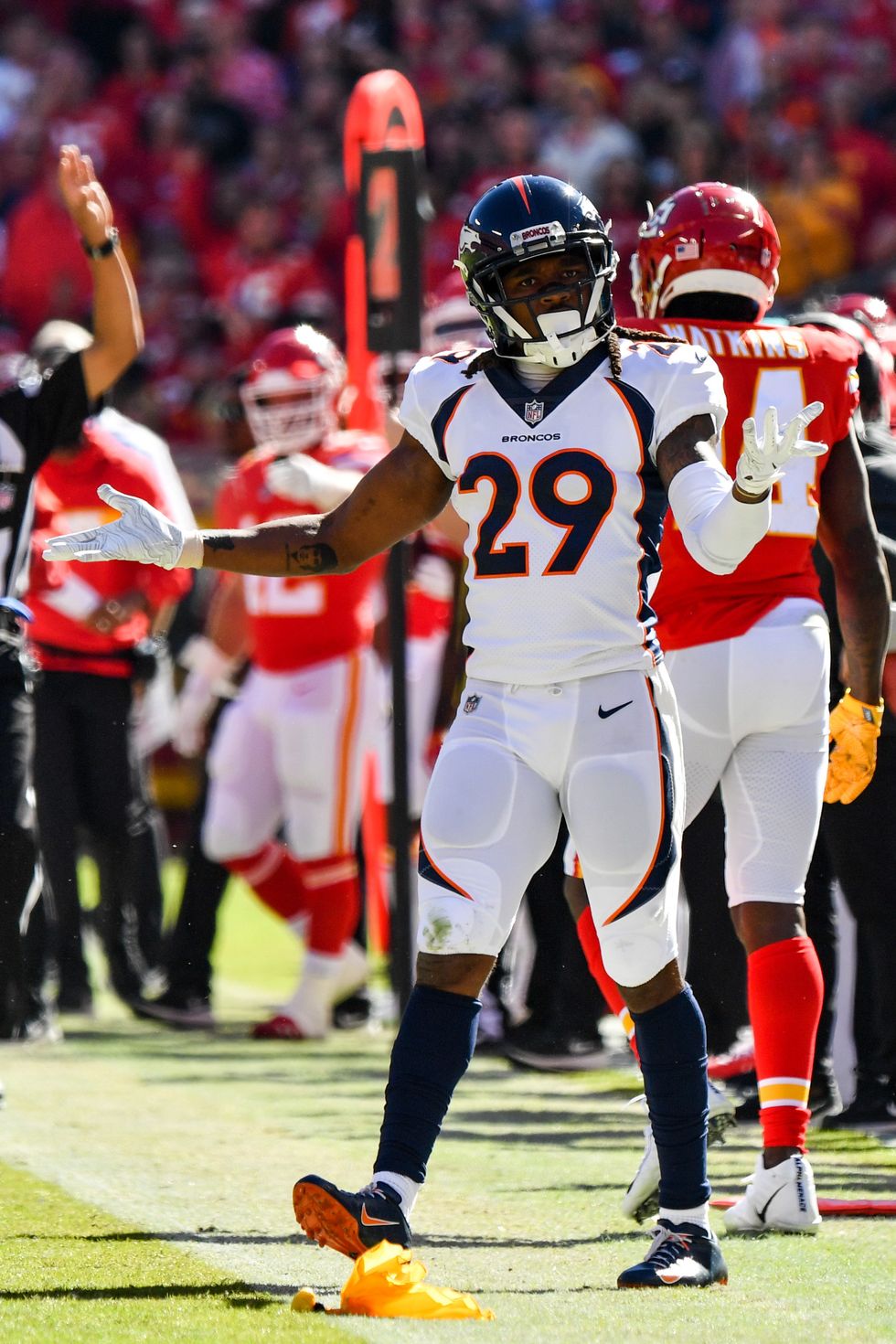 Denver Broncos v Kansas City Chiefs
Peter Aiken/Getty Images
They also added former Broncos corner Bradley Roby. He has been inconsistent, but is young and has upside. He should replace Jackson. He is one a one-year, $10 million prove it deal, much like Matthieu signed last year. Is he perfect? No, but no one in free agency is. These are two smart, low risk high reward signings.
More to come?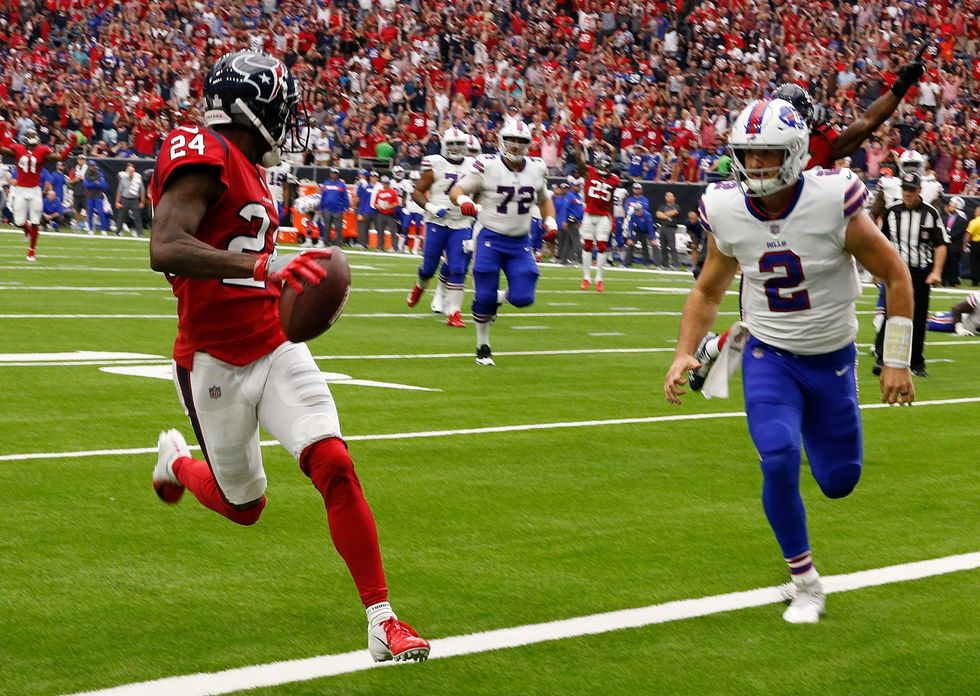 Jonathan Joseph is old.
Bob Levey/Getty Images
Are they done yet? They should not be. But adding another cornerback after Tuesday's signings - perhaps Pierre Dessir - at least gives them serviceable players at the position. Adding those to Jonathan Joseph, who is closer to the NFL graveyard than being an elite corner, and free-agent bust Aaron Colvin gives them at least some options at the position. Colvin was hurt and could be better, but they should not count on that. And they did not overspend for Roby.
Still problems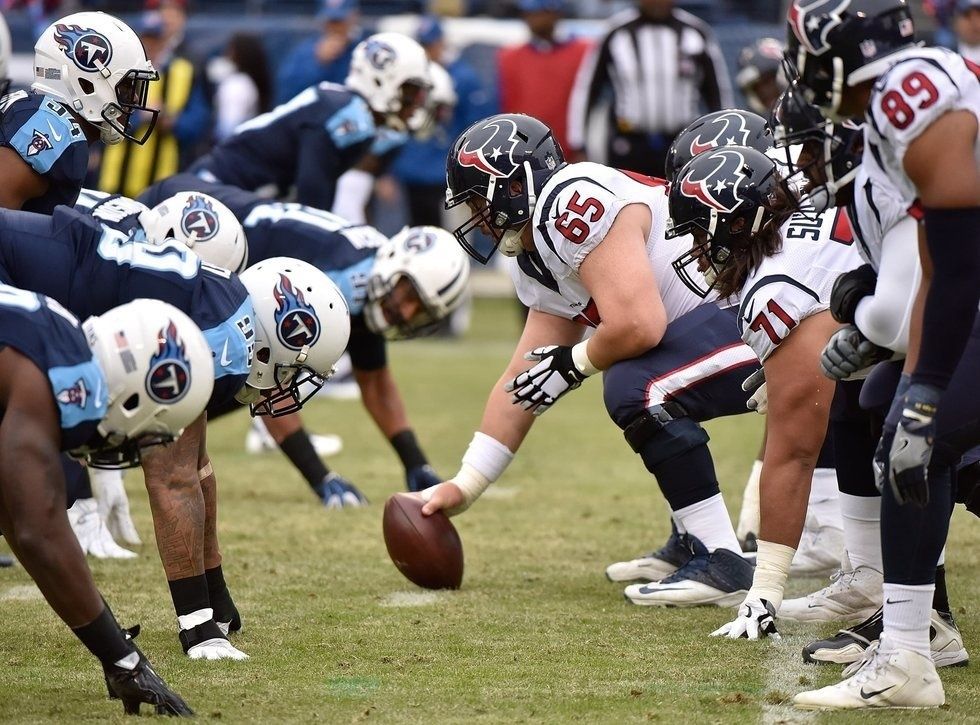 The Texans offensive line has been in decline since 2014. Frederick Breedon/Getty Images
The offensive line, however, remains an abject mess. They needed to sign at least one decent player, and much like last year, they are down to scraps. They will have to nail the draft - something they have not done with offensive linemen - or next year will look a lot like last year. There is certainly cause for concern there unless they can make a deal or find a hidden gem. They tried that last year and we see how it worked out.
But at least they made an effort on one position group with decent, low-risk options. That should mitigate some of the panic.
It's hard watching teams like Cleveland push all their chips in the middle while the Texans plug holes with homeless guys. It is easy to panic. But free agency is not over. If this is all they do? Then they have failed. But there is still time. Let's wait it out.