REGARDLESS OF WHO PLAYS GM, THE TIME IS RIGHT TO GET ON THE PHONE AND GET A TRADE DONE
Texans: It's Time to Play Monte Hall, Let's Make a Deal!
Aug 6, 2019, 6:42 am
We all know by now that the Texans plan to get through the entire 2019 season without a General Manager. Bill O' Brien and his staff will make decisions as a group as they try to do what's best to improve the squad and make the appropriate personnel decisions regarding roster moves, cuts and most importantly right now, trades. We heard reports on Monday that Jadeveon Clowney plans to end his holdout, sign his franchise tag and show up to camp sometime around the third preseason game. Regardless of what Clowney does, the team needs to focus on a few key position groups that need help and three players in particular that could really help boost those ares of the team while improving their overall chances of winning this season and for seasons to come.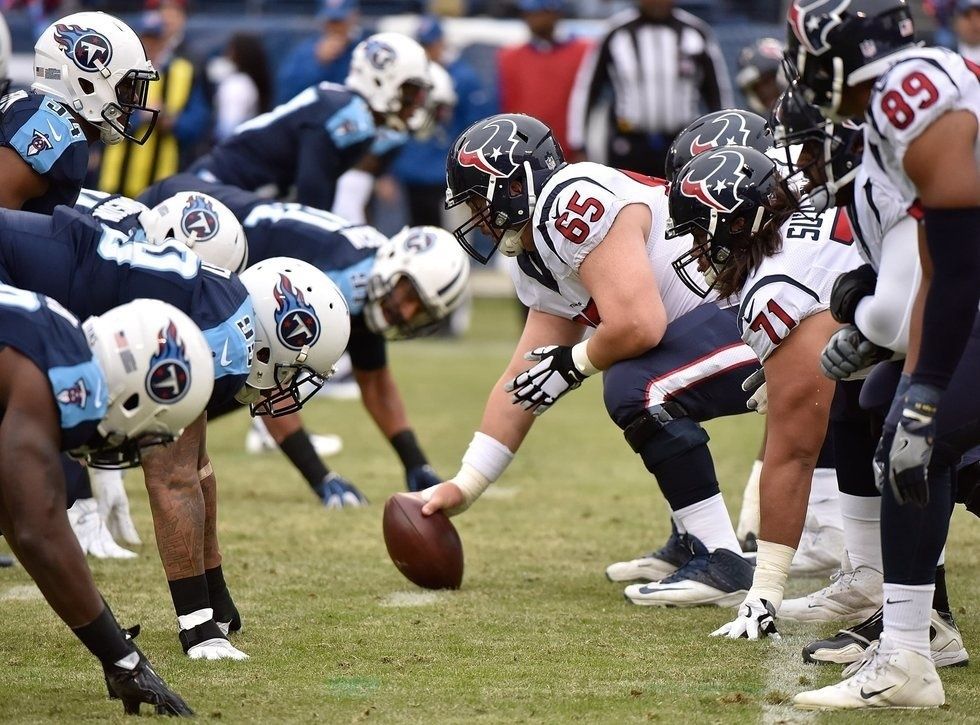 The Texans offensive line has been in decline since 2014. Frederick Breedon/Getty Images
We all know that the offensive line of the Texans has been the number one problem area for the franchise over the last several years. Ever since Duane Brown departed for Seattle the line has been on the decline and some would say it wasn't great leading up to that trade. The offense has been consistently hindered by the shortcomings of the five guys up front and failed draft picks and veteran free agents signed on the cheap with hopes of finding lightning in a bottle have set the squad back more than they have pushed it forward in a positive way. Rick Smith swung and missed on several draft picks that didn't pan out and Brian Gaine took his cuts in this summers draft, only to be shown the door before the verdict could come back on the latest crop of o-line candidates. The fact is, the team has a franchise quarterback in Deshaun Watson it has to protect and keep upright if they want any chance of winning another division title or even grabbing an AFC Wild Card berth. In his short career in Houston he has already suffered a major knee injury and taken way too many hits for anyone to feel comfortable about. If that trend continues, and he suffers through another season of excessive hits and crushing blows, it could have a long-term negative affect on the team's future. It's with that key issue in mind that I think the team needs to look long and hard at making a trade for an experienced offensive lineman.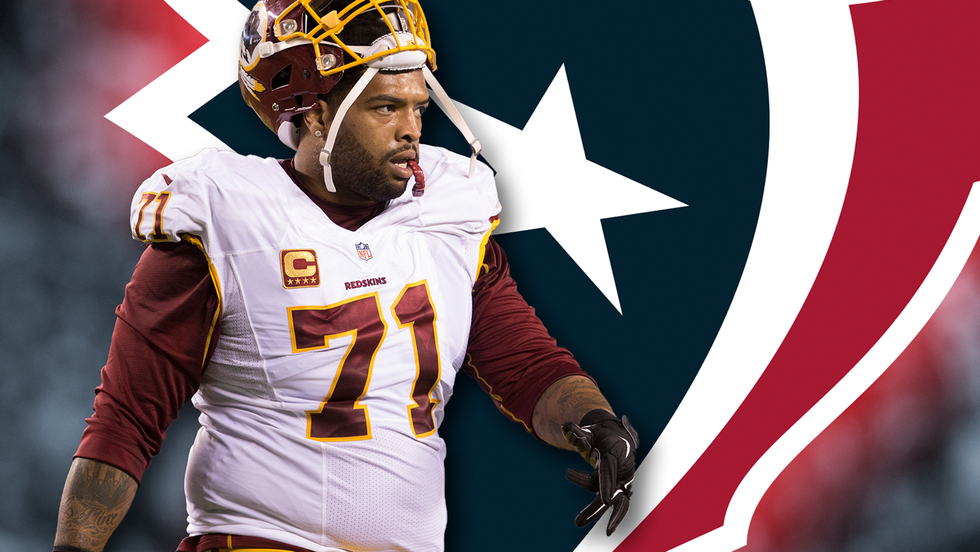 Washington Redskins left tackle Trent Williams would be the perfect fit for the Texans and a young and mostly inexperienced offensive line. The former all-pro lineman has had some major issues with the 'Skins front office, including the training staff and has vowed to never play for the team again. The rumblings from the team standpoint is that he very well could have played his last game for the franchise, and they are just bidding their time before taking offers to make a deal and find Williams a new home. Since Williams owns a business in Houston and lives here in the offseason, it just seems to be a perfect fit and a match made in football heaven. Whoever is in charge of making phone calls and inquiring about player availability for the Texans needs to pick up the phone and pester Dan Snyder and his staff until they come away with a deal that both teams can live with. If Houston can swing something with Washington by giving up a second or third round pick and maybe a current player on the roster, consider that a huge win, get it done and never look back as you push the franchise forward in a big way.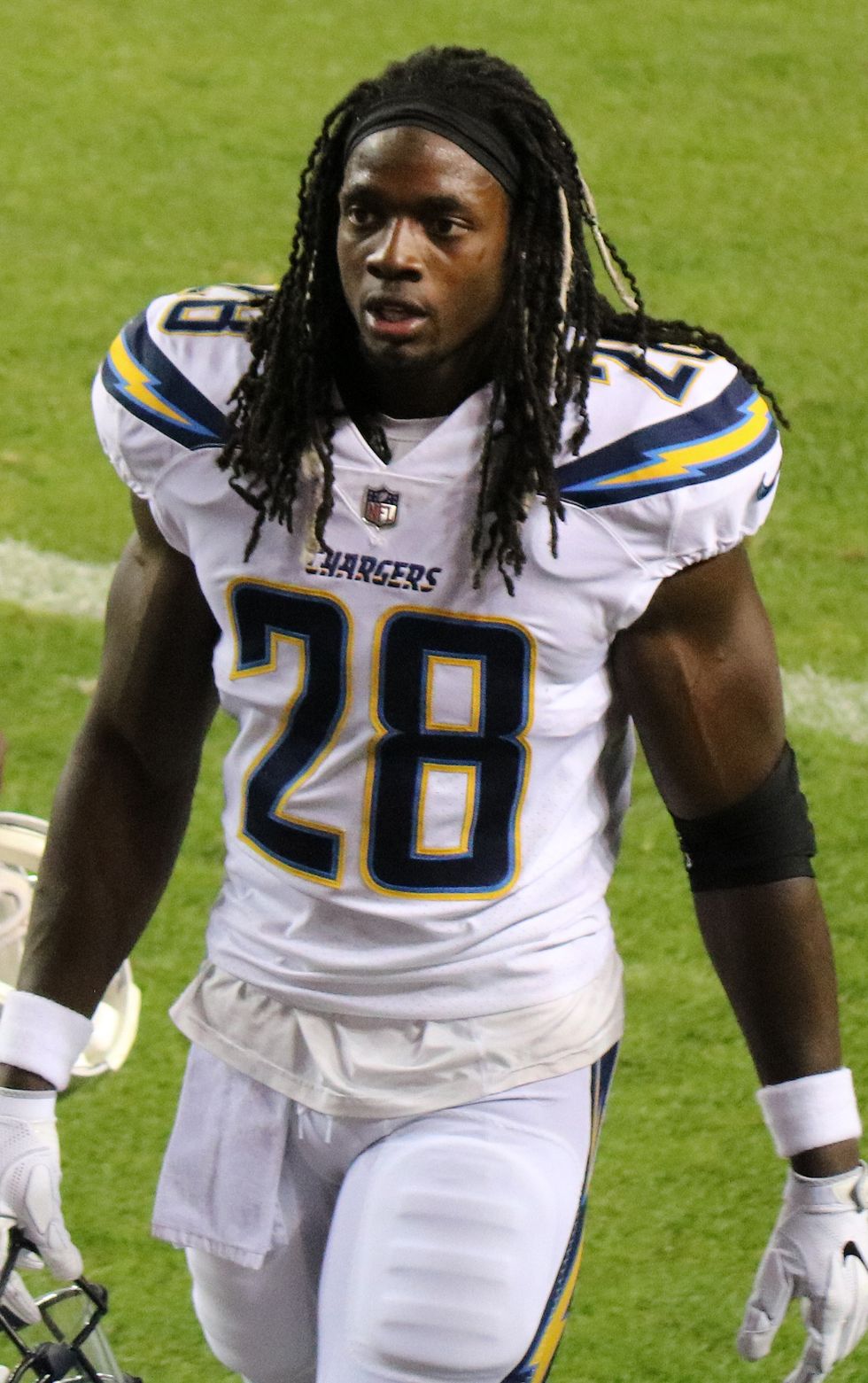 Another player the team needs to consider making calls on is Los Angeles running back Melvin Gordon. The former Wisconsin standout and first round pick seems to be at a stalemate with the Chargers as he holds out looking for more money and multiple years added to a new deal. With Houston cutting former third round draft pick D'Onta Foreman this past weekend and cutting ties with the once promising running back, the team is in desperate need of experienced help in the backfield. The Texans have plenty of money to play with this year, sitting on around 40 million dollars and have in the neighborhood of 80 million available heading into next season, so the finances shouldn't be a stumbling block. The main issue would be what the boys on Kirby would have to give up to get him. Would a package of Lamar Miller and picks get it done or would Clowney be more appealing as the centerpiece? Regardless of the pieces involved, it would be in the team's best interest to again pick up the phone and explore the possibilities. Can you imagine how explosive that offense could be if you had Gordon added to the mix along with Watson, DeAndre Hopkins, Will Fuller and Keke Coutee? I don't know if the defense could keep up their end of the bargain, but it would be a whole lot of fun watching that team put up points.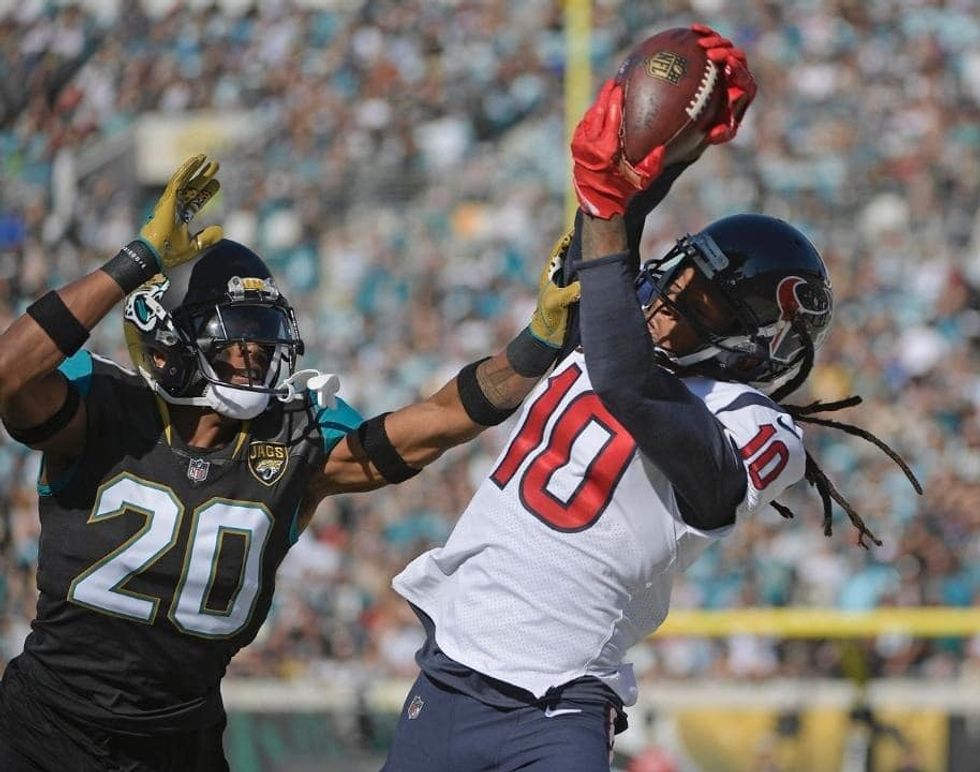 Houstontexans.com
The final player the Texans should at least ask about is Jalen Ramsey, the all-world defensive back of the Jaguars. He has made no secret of his desire to get paid in a big way as he looks for a new, long-term deal. He even went so far as to have an armored car drop him off at training camp when he checked in with the Jags. The Texans secondary could be in for a long year with Kareem Jackson and Tyrann Mathieu departing in free agency, former first round pick Kevin Johnson cut, and Johnathan Joseph another year older. Adding a guy like Ramsey could instantly change the entire position group for the better, while it would give the defense a lock down corner to shut down the best receiver across the line of scrimmage. It would also instantly give the team added depth and the ability to move guys around as needed to capitalize on matchups and specific schemes and packages. As good as all of this sounds, it is rare that a team is willing to make a trade within its division. On the surface a Clowney for Ramsey swap looks and sounds good for Texans fans and could be a win-win for both squads, but getting an actual deal consummated may be easier said than done. In any case, it wouldn't hurt for someone on "Team O'Brien" and the Texans to run up their cell phone minutes and see what Jacksonville might be willing to take in a swap for Ramsey. After all he is pretty good friends with Hopkins and the two have exchanged a few what if scenarios on social media, dreaming of the chance to play together in H-town. If B.O.B. and the boys could pull off a trade for Ramsey, it could go a long way towards getting everyone to forget who the GM is, was or is supposed to be in Houston while it gives the roster a better chance to win.