NEW ADDITIONS, NEW DYNAMO?
2020 Houston Dynamo season preview: Playoffs or bust under Tab Ramos
Feb 28, 2020, 7:12 am
The Houston Dynamo take the field for their 15th professional soccer season and ninth at BBVA Stadium when they take on the LA Galaxy in their opening match on February 29. Major League Soccer is also celebrating its 25th season as the league expands to 26 total teams with the addition of Nashville SC and David Beckham's Inter Miami CF.
Head Coach - Tabaré "Tab" Ramos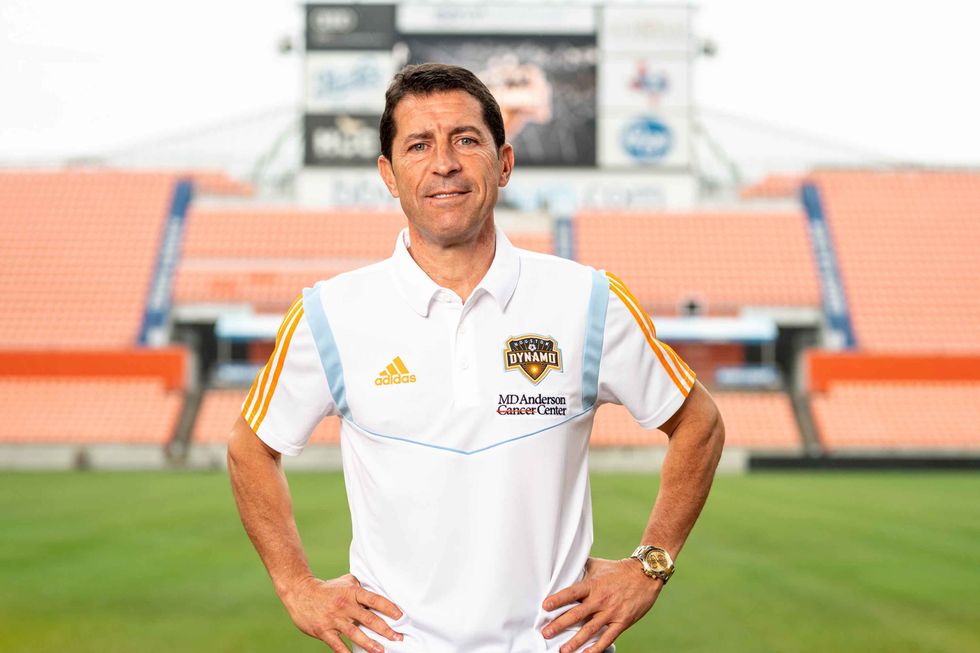 Tab Ramos, the first player ever signed to Major League Soccer, returns to the league in its 25th season after spending a decade as coach of the U20 U.S. National Team. Photo: Bryan Salas / Houston Dynamo
Perhaps the biggest offseason signing for the Dynamo happened off the field as Tab Ramos was announced as the club's fourth Head Coach in November. The Uruguayan was a midfielder in his playing days and represented the United States in three FIFA World Cup tournaments. He was inducted into the National Soccer Hall of Fame in 2005.
Ramos will debut as a manager of a professional club after working as a U.S. Men's National Team assistant to Jürgen Klinsmann from 2014–2016 and heading the U20 U.S. Men's National Team from 2011–2019.
Tab Ramos' coaching staff is reinforced by his longtime assistant Omid Namazi and Pablo Mastroeni, a former MLS Head Coach with the Colorado Rapids.
Houston Dynamo 2020 Technical Staff
Head Coach - Tab Ramos
Assistant - Omid Namazi
Assistant - Pablo Mastroeni
Goalkeepers - Paul Rogers
Head of Performance - Paul Caffrey
Head Athletic Trainer - Chris Rumsey
Assistant Athletic Trainer - Casey Carlson
Director of Equipment Operations - Chris Maxwell
Assistant Equipment Manager - Ed Cerda
2020 roster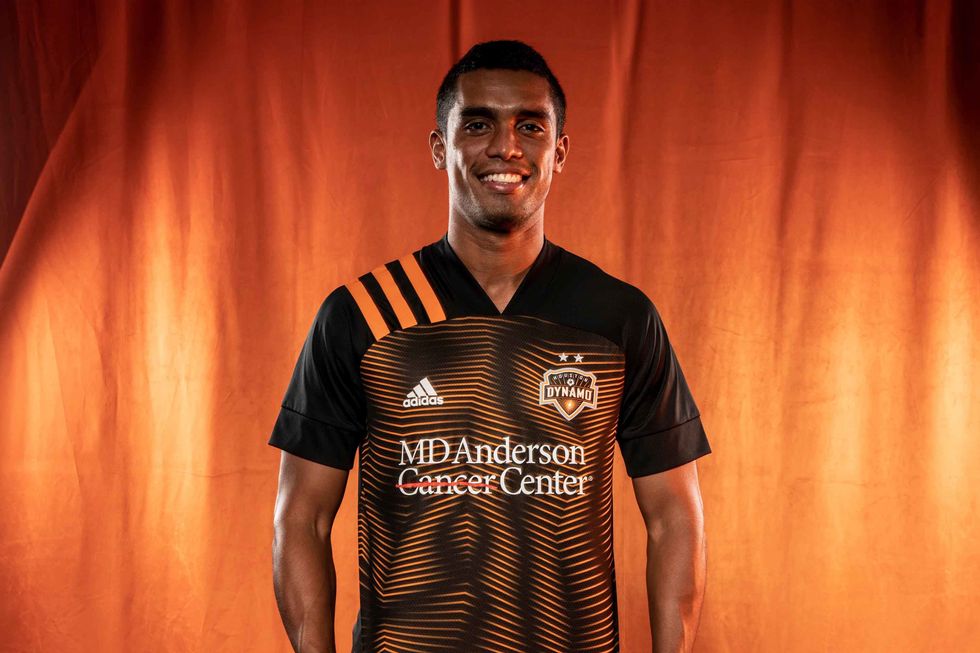 Colombian forward Mauro Manotas, 24, has 48 goals and 15 assists in MLS regular season play since joining the club in 2015. Photo: Bryan Salas / Houston Dynamo
Goalkeepers:
1 - Marko Marić
26 - Michael Nelson
5 - Cody Cropper
Defenders:
2 - Alejandro Fuenmayor
3 - Adam Lundkvist
4- Zarek Valentin
5 - Aljaž "Kiki" Struna
15 - Maynor Figueroa
18 - Jose Bizama
28 - Erik McCue
29 - Sam Junqua
32 - Kyle Adams
36 - Victor Cabrera
Midfielders:
8- Jose Guillermo "Memo" Rodriguez
10 - Tomas Martinez
11 - Thomas "Tommy" McNamara
12 - Niko Hansen
14 - Marcelo Palomino
22 - Matías Vera
24 - Darwin Cerén
27 - Óscar Boniek García
Forwards:
7 - Alberth Elis
9 - Mauro Manotas
13 - Christian Ramirez
19 - Michael Salazar
21 - Ronaldo Peña
23 - Darwin Quintero
Offseason additions / subtractions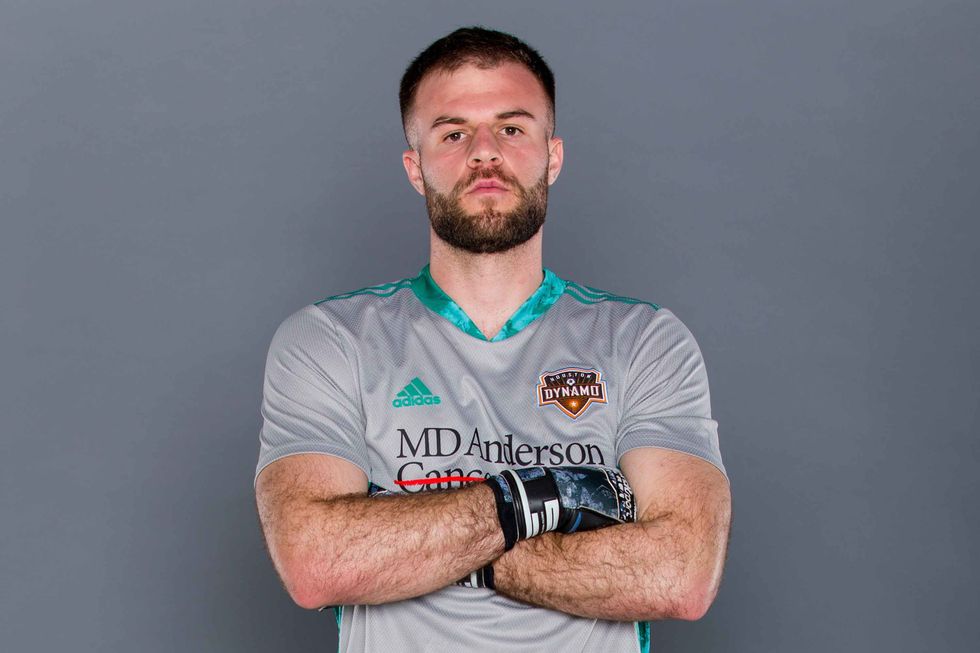 Goalkeeper Marko Marić, 24, will be the starter in his first season with the club. Photo: Houston Dynamo
The Dynamo made a bit of noise early by signing former Liga MX star scorer Darwin Quintero (pictured at the top of the article) as an intraleague transfer from Minnesota United. The team also hired a new starting goalkeeper in Croatian Marko Maric. It was otherwise a quite offseason for the club.
MLS SuperDraft selections FW Garrett McLaughlin and MF Luka Prpa were signed to second division affiliate Rio Grande Valley FC. On the homegrown front, the Dynamo finally came to terms with former Academy prodigy Marcelo Palomino who took a year away from the club to pursue other potential suitors.
Departures

DF DaMarcus Beasley - Retired
MF Marlon Hairston - Traded to Minnesota United FC
GK Joe Willis - Traded to Nashville SC
FW Romell Quioto - Traded to Montreal Impact
MF Eric Bird - Contract option declined
MF Juan David Cabezas - Contract option declined
GK Tyler Deric - Contract option declined
DF A.J. DeLaGarza - Contract expired
DF Kevin Garcia - Contract expired
Additions
FW Darwin Quintero - Trade with Minnesota United FC
DF Zarek Valentin - Trade with Nashville SC (acquired from Portland Timbers in Expansion Draft)
DF Victor Cabrera - Trade with Montreal Impact
MF Marcelo Palomino - Free Transfer, Homegrown player
GK Marko Marić - Purchased from TSG 1899 Hoffenheim
GK Cody Cropper - Free Transfer
DF Kyle Adams - Promoted from USL affiliate RGVFC
The Star - Alberth Elis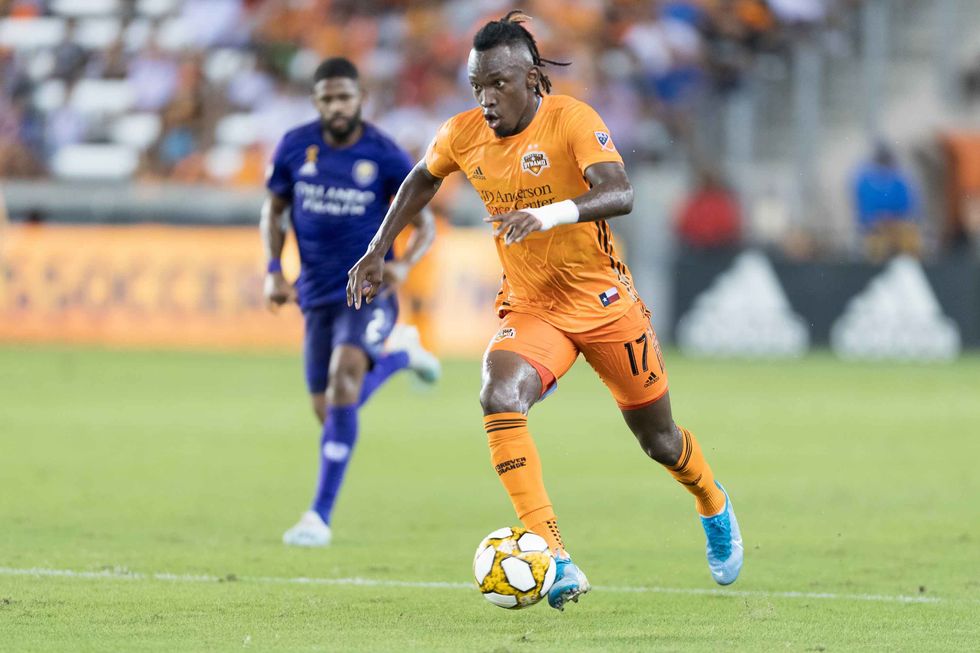 Honduran Forward Alberth Elis, 24, enters the final year of his contract and is expected to depart the club on a free if he is not resigned during the year. Photo: Wilf Thorne / Houston Dynamo
Alberth Elis has made his intentions clear - his ultimate goal is to play in the English Premier League. To get there, he needs to get to Europe sooner rather than later. With the Dynamo unwilling to part ways with the offers that have come in for him already, Elis' best opportunity to leave is after his contract expires. In the final year of his contract, Elis can sign a pre-contract as soon as this summer.
In the meantime, Elis can raise his stock with interested European clubs by dazzling on the field as he has since joining the club in 2017. Few players in MLS, if any, can match the Honduran's speed and the winger has been influential in the team's attacking corps during his time in orange.
Elis has lacked consistency and his form has dipped near the end of the season in previous years. That not withstanding, he is the most talented player on the roster and one of the top players in the league on his best day.
The Cleaner - Matias Vera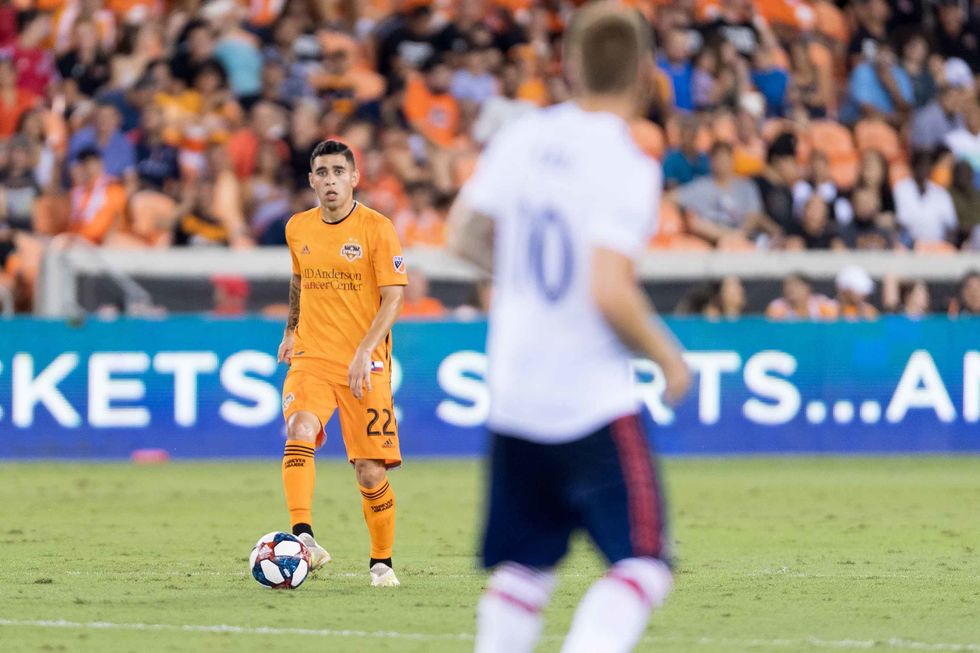 Argentine midfielder Matias Vera, 24, joined the team in 2019 and was voted the season's Most Valuable Player. Photo: Wilf Thorne / Houston Dynamo
Matias Vera is one of the best finds in recent years for the club. Acquired from Argentina's San Lorenzo for a reported transfer fee of around $1 million in 2019, Vera has been "the cleaner" in front of the defense.
He was rightly voted the MVP of the 2019 season after providing a dependable level of consistency from start to finish. At the moment, there is no player on the roster that provides what he does in defensive midfield, meaning the Dynamo are thin at that position if Vera gets injured.
The Captain - Boniek Garcia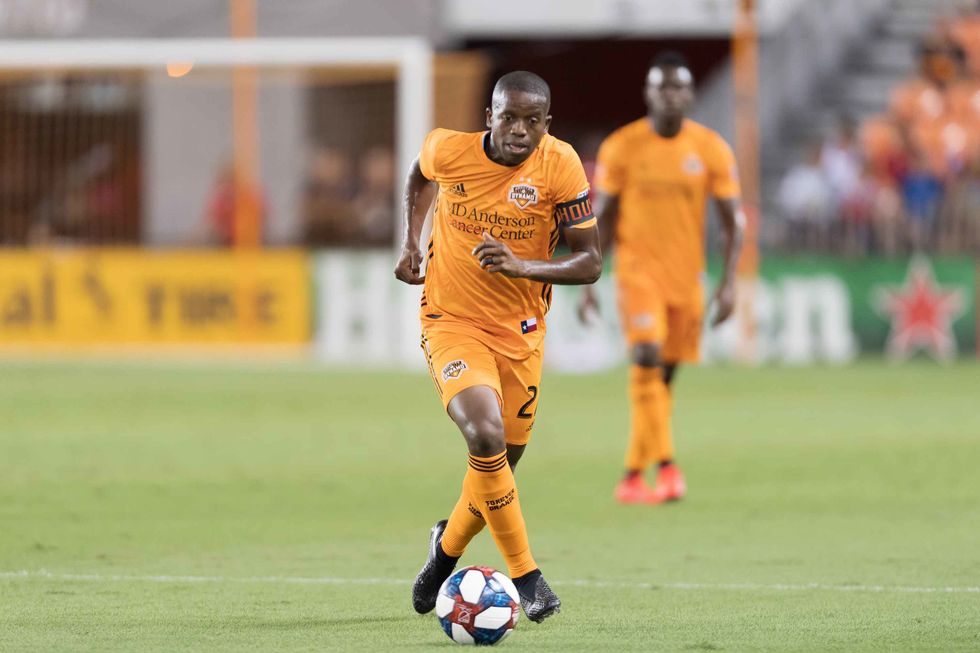 Honduran midfieler Oscar Boniek Garcia, 35, is the most tenured Dynamo on the roster. Photo: Wilf Thorne / Houston Dynamo
Oscar Boniek Garcia has been with the club since 2012 and is an example of professionalism. Originally a winger when he arrived, Boniek has shifted inward into midfield as part of reinventing himself and extending his playing career.
It's no surprise to see him wearing the captain's armband this season. What will be a story to follow if how much playing time he sees this year. The 35-year-old is at the tail end of his career and the Dynamo have to start looking for his replacement this season.
Dynamo broadcasters preview 2020 season
Dynamo TV play-by-play announcer Glenn Davis and color commentator Eddie Robinson, a two-time MLS Cup Champion with the club, previewed the season on this week's Soccer Matters with Glenn Davis.
Expectation - MLS Cup Playoffs
After missing the MLS Cup Playoffs in five of the last six seasons, its playoffs or bust for the Houston Dynamo. The expectation and the standard should be playoffs as more than half of the league is granted entry into the postseason.
It's a toss up from there for the Dynamo as far as lifting the MLS Cup, and from that perspective it's the same old Dynamo. While the club expects to "compete" for the MLS Cup, the gap between them and the true contenders is wide in terms of difference makers.
With one of the lowest payrolls in the league, the Dynamo are gambling on the "moneyball" way to a championship. Perhaps the better bet for a title, and one with similar prize money and a berth into the Concacaf Champions League, is the underappreciated Lamar Hunt U.S. Open Cup - a title the club won in 2018.