2023 Men's Final Four Fan Jam Truck revealed
Apr 19, 2022, 1:41 pm
Houston is on the clock! Photo by Rob Greer.
Last Friday at Discovery Green Park, the 2023 NCAA Men's Final Four® Houston Local Organizing Committee (HLOC) and Houston Mayor Sylvester Turner unveiled the Fan Jam Truck—an interactive pop-up truck—as it arrived in Houston to officially pass the proverbial Men's Final Four host city torch from New Orleans to Houston.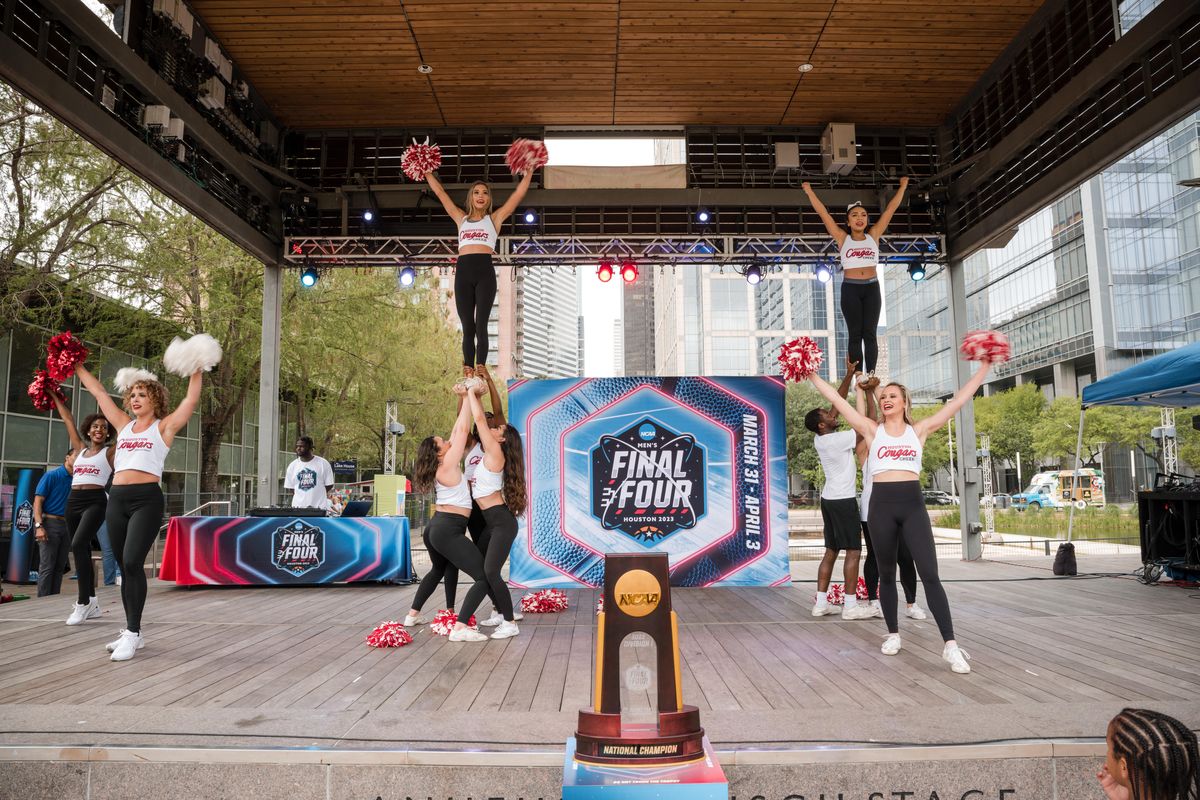 Photo by Rob Greer.
The free event featured pop-up basketball goals, photo opportunities with the Men's Final Four trophy, giveaways, mascot appearances, a reading nook and more. The Discovery Green stage came alive with band performances from the University of Houston and Texas Southern University – two of the city's four Final Four host institutions – along with mascot appearances, interactive games for the audience and a special appearance from Mayor Turner.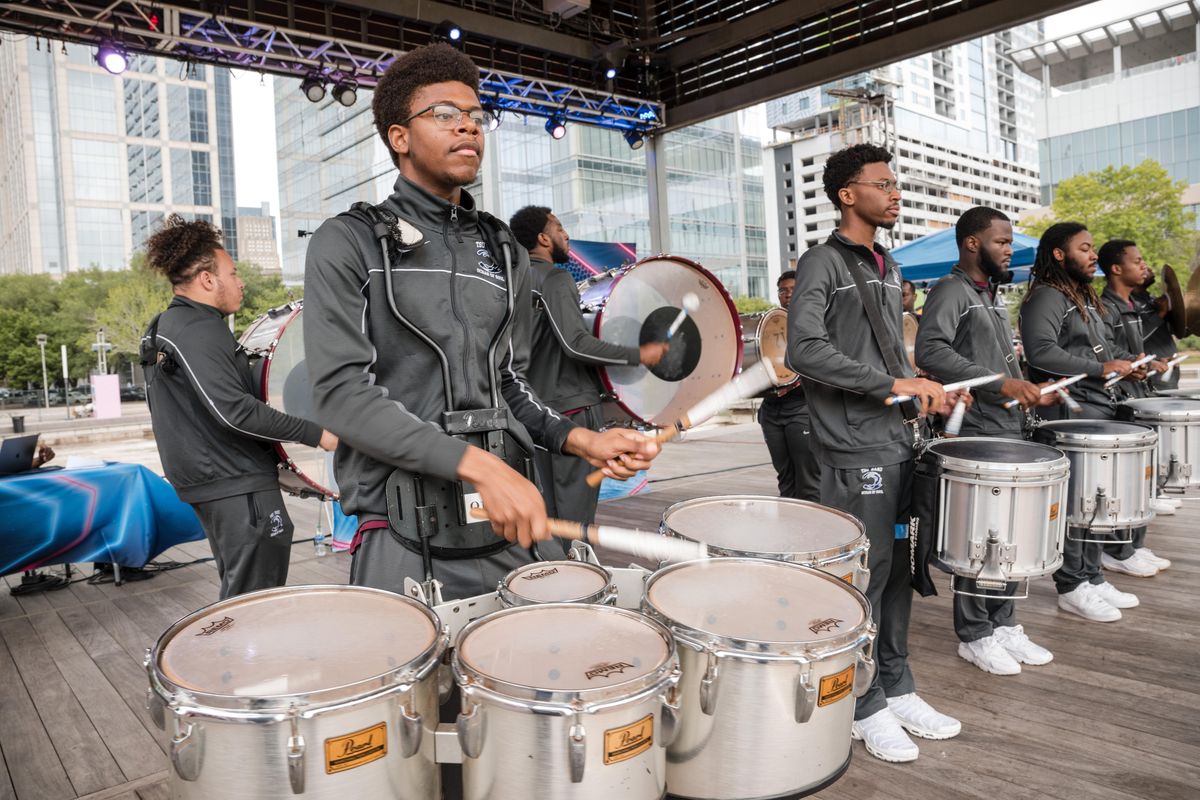 Photo by Rob Greer.
Attendees brought books for elementary school students, which will be used in the upcoming Read to the Final Four literacy program for area third-grade students.
"Houston is on the clock as host city, and we are ready," says Holly Kesterson, President of the Houston Local Organizing Committee. She adds, "of course, our city is no stranger to being an incredible host. In fact, Houston has played host to the Men's Final Four three times already—in 1971, 2011, and 2016. In 2023, we plan to do it bigger and better than ever before."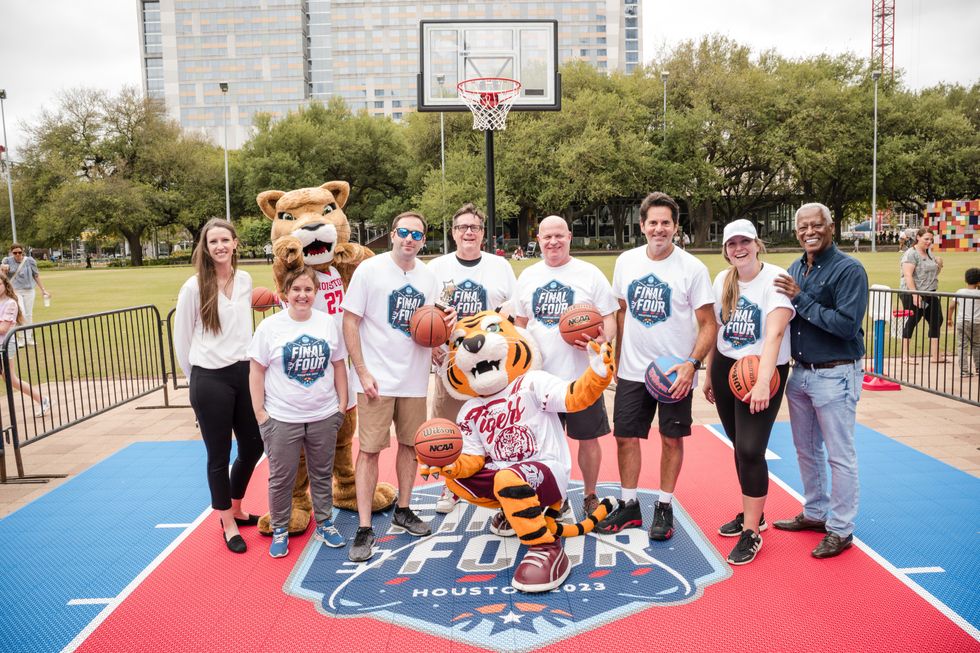 Over the next 12 months, the community can expect interactive Fan Jam truck appearances throughout the region; educational initiatives for elementary and college-age students; volunteer opportunities; community impact projects and much more. The tournament week in 2023 will bring fun for residents and visitors alike. On deck are the Men's Final Four Fan Fest Presented by Capital One; the March Madness Music Festival Presented by Capital One, Coca-Cola and AT&T; and the Final Four Dribble presented by Buick, just to name a few. More information is available at https://www.ncaa.com/mens-final-four.
Organizers of large-scale events and organization leaders can apply to have the Fan Jam Truck make an appearance at their event or initiative between June 2022 and March 2023 at the following link.
About the 2023 NCAA Men's Final Four
Houston will host the 2023 Men's Final Four® from March 31 through April 3, 2023. Houston Baptist University, Rice University, Texas Southern University and the University of Houston will make history as the first quartet of institutions to host the Final Four. Games will be played on April 1 and 3 at NRG Stadium. The city of Houston is hosting the event for the fourth time, having previously crowned national champions in 1971, 2011 and 2016.