This and other interesting tidbits
3 craft cocktails under 130 calories
Mar 26, 2019, 4:45 pm
Jovan Abernathy is an international marathoner and owner of Houston Tourism Gym. To claim your free tour, contact her at info@tourismgymhtx.com
Here at SportsMap, we love to stay active, but we also love to drink often. I'm sure you have heard Fred and AJ talking about their wild nights in Vegas. It got me thinking: what drinks can I have that taste good but are low in calories? Oh, there's one catch. I'm a total snob when it comes to food and drink.
So I started the search for creative, craft cocktails that are 130 calories or less. When I went down the rabbit hole, I found three drinks. (I'm sure there is more, but I had to drive home). I also learned some cool stuff along the way. Here they are: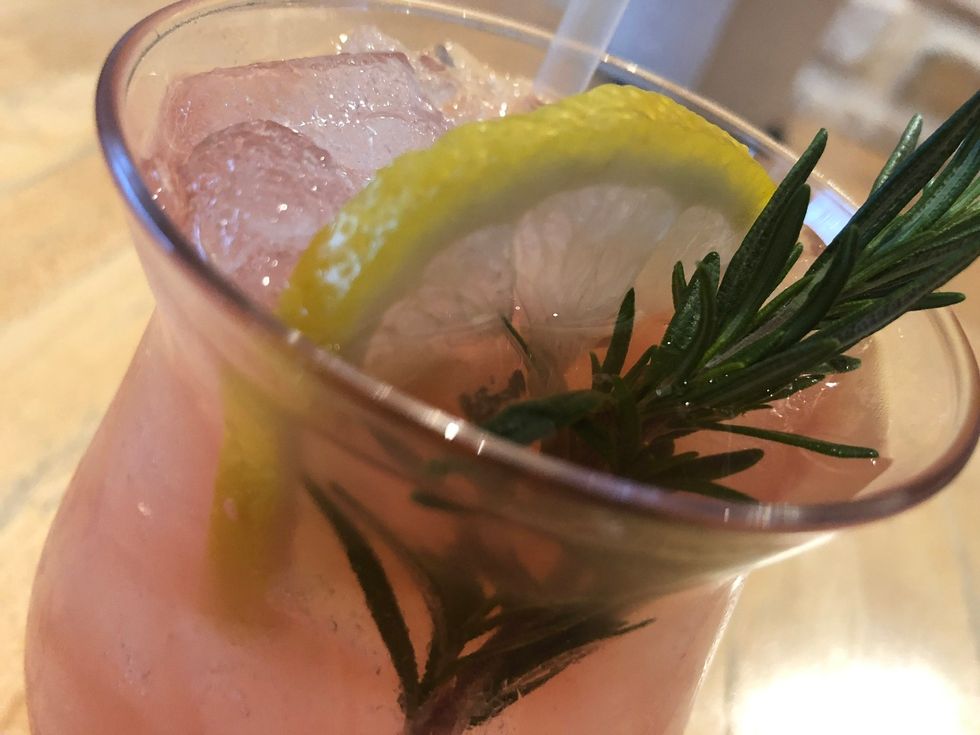 Sparkling Pamplejousse at HopDoddy
Sparkling Pamplejousse

One of my favorite places for lunch is HopDoddy. They have an awesome Happy Hour with damn good food. The drinks are poured the way I like them. STRONG. I ask my favorite bartender, Christy, for a tasty, low calorie beverage. She makes me the Sparkling Pamplejousse. Here is the recipe (ish)
Start with 1 and 1/2 oz. of Deep Eddy Grapefruit Vodka. Rose, (as in the wine), sparkling grapefruit soda, a dash of Rhubarb bitters, lemon and a rosemary spring.
This decorated mimosa makes for a crisp, dry, cocktail with citrus notes and herbal nuances. It pairs well with HopDoddy's Farmer's Market Salad.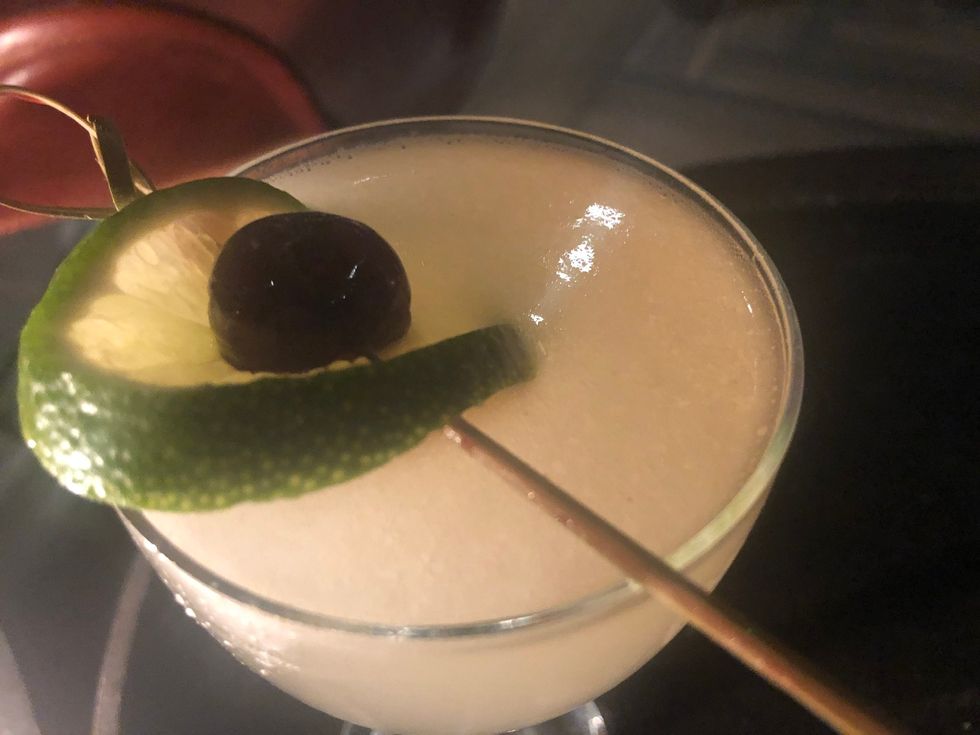 Hemingway Daiquiri at Miss Carousel
Hemingway Daiquri

As I continued my search, I found myself walking into the newly opened Miss Carousel in Eado. Miss Carousel, a concept from the Agricole restaurant group (think Eight Row Flight in the Heights) is the lounge to Indianola. The decor looks like the gentlemen's club in a Sherlock Holmes movie.
I approach the bar and ask for their best low calorie cocktail. "That would be the Hemingway Daiquri." Says the bartender. "Tell me what you think." He pushes it towards me. Just the way I like it. STRONG.
"Why do they call it the Hemingway Daiquri?" I ask. The bartender tells me to look it up. This is what I found. It's named after Ernest Hemingway, the famed author of For Whom The Bell Tolls (its not just a hit song from Metallica). Ernest Hemingway walks into El Florita Bar in Old Havana. He asks the bartender to make him a good drink. He is given the Daiquiri.
After taking a swig, Hemingway says "I like it, but I'll take no sugar and double the rum." The drink has beared his name ever since. Note that Hemingway was a diabetic and a known alcoholic. It is also said that he had 17 of these Daiquiris in one afternoon.
To make your own Hemingway Daiquri ,pour 2 oz. White rum in a shaker. Add 1/4 Luxardo marichino liqueur. Finish with grapefruit juice and lime juice and of course, no sugar.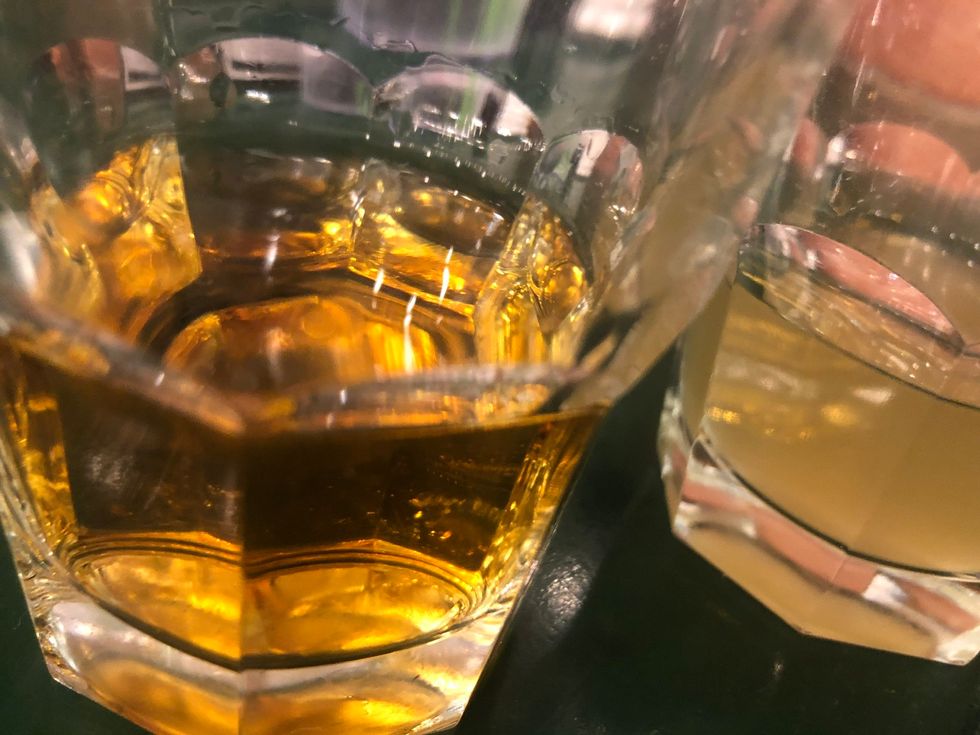 Whiskey Pick at Rodeo Goat
Whiskey Pick

I walked across the street to Rodeo Goat. They are known for the Dueling Goats or 2 specialty burgers that vie for best burger every month. (The crazy name is due to this crazy story about the owner getting goats drunk at the Houston Rodeo at the age of 9). There, I'm introduced to the Whiskey Pick. It's simply a shot of Jameson followed by a shot of pickle juice. After searching the internet, I found some "bucket list " information.
Did you know that there is a marathon in the Speyside region of Scotland that finishes near the distilleries? 84 of them to be exact. Each runner finishes at a scotch tasting. This year the Dram will have its 3rd Annual Marathon withat least 1500 runners. I wonder if Fred would ever run that one. I might add it to my own bucket list.