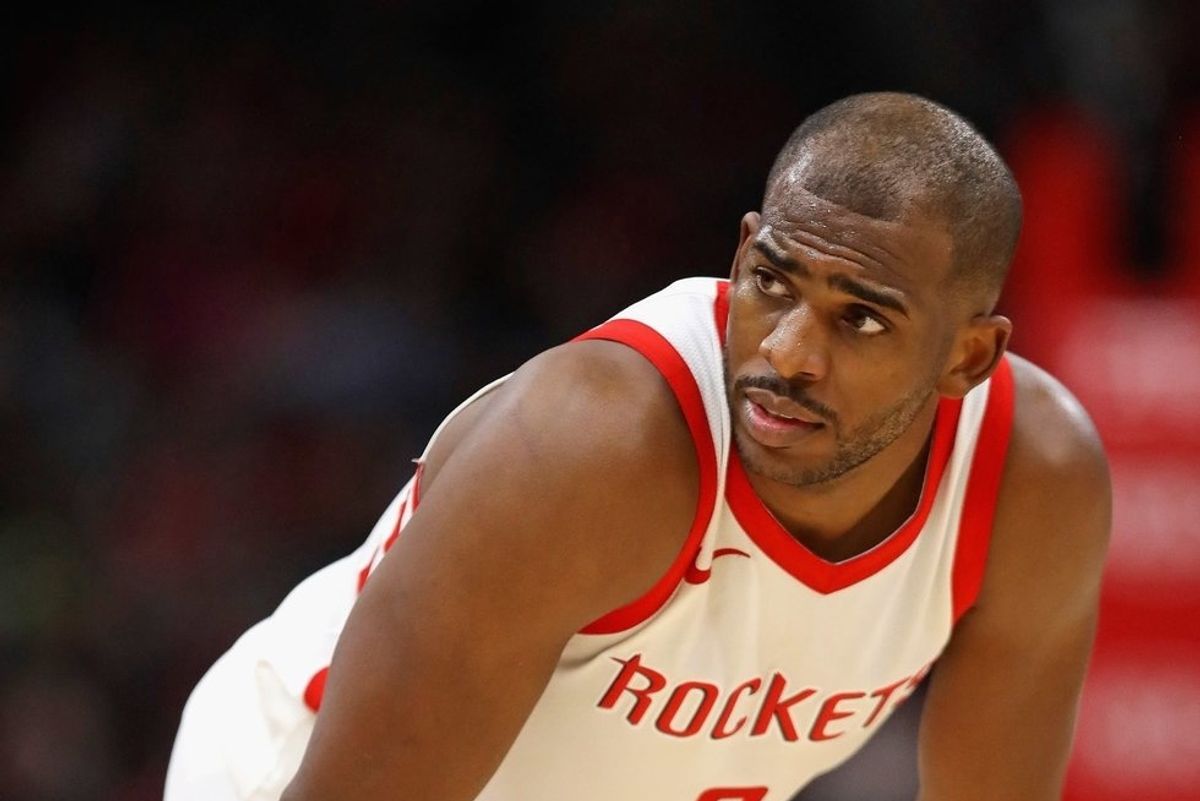 Photo by Jonathan Daniel/Getty Images
The Houston Rockets kicked back into action Thursday night against the Los Angeles Lakers following an extended All-Star break for everyone not named James Harden. The Rockets shook off a sloppy start to the contest to pull away with as much as a 19 point lead late in the third. Fueled by LeBron James, however, the Lakers would ignite a furious rally, ultimately defeating the Rockets 111-106. Houston is now 33-25, first in the Southwest Division by one half of a game, and fifth in the Western Conference.
Bad Sign
Blowing a 19-point lead at the end of a game is a terrible way to start a playoff push following the All-Star break. Perpetuating a losing streak, however, is even worse. This marks their third loss out of their last four, with their only win coming against a sub .500 Dallas Mavericks team. Their previous loss was dealt by a sub .500 Timberwolves squad, and a week before that we watched yet another meltdown where the Rockets blew a 26-point lead at home against the Thunder. Clint Capela's return to the center position should stabilize things in time, but the Rockets are beginning to look more like a first-round playoff exit candidate than an actual contender.
Good Sign
In spite of the loss, the Rockets' box score became noticeable for the first time in ages. With Clint Capela returning to action and Chris Paul back in rhythm, Harden wasn't leaned on to produce to the degree he has been asked over the past two months. Paul relieved him with a 23 point, 10 rebound, 9 assist performance, while Capela added 12 points and 11 rebounds in his return. In addition, both players contributed over 30 minutes in the contest. Harden was dreadful from three (2-10), but ended up 11-24 overall from the field to finish with 30 points, 5 rebounds and 6 assists. The effort extended Harden's streak of consecutive 30+ point scoring performances to 32 straight, placing him in sole position of second place behind Wilt Chamberlain's legendary 65.
The catch up game
Houston will have little time to recover from the disappointing loss before they take on the defending champs Saturday night. Based off recent history, the odds don't look too great for the Rockets against the Warriors, even if they have yet to lose to them this season. The Warriors are healthy, angry, and this time they'll be throwing DeMarcus Cousins at Houston. Once they get past Saturday, the schedule eases up considerably with contests against Atlanta, Charlotte, and Miami. Sporting a combined opponent winning percentage of 42 percent, it's not out of the realm of possibility to assume that the Rockets should be able to gain some of the ground they've lost over the past two weeks
Rockets player of the game
Chris Paul: 23 points, 9 assists, 10 rebounds
Lakers player of the game
LeBron James: 26 points, 6 assists, 11 rebounds
Up next
The Rockets stay on the road to face the Golden State Warriors Saturday night at 7:30 pm.
One of the big factors that led to the Texans' loss to the Jaguars on Sunday was the secondary. Multiple flags for pass interference gave Jacksonville more opportunities to pick up first downs and score points.
Can confirm #Texans backup CB Shaq Griffin was cut.

Griffin started 6 games this year when Derek Stingley was out with a hamstring.
— DJ Bien-Aime (@Djbienaime) November 29, 2023
So it's no surprise that DeMeco Ryans is making some changes to his defense this week. According to several reports, Texans corner Shaq Griffin has been cut.
Nickel corner Tavierre Thomas was flagged for PI more than once on Sunday, and was burned badly by Jaguars receiver Calvin Ridley for a touchdown.
DeMeco was asked after the game if he considered replacing Thomas with Desmond King or Shaq Griffin. Ryans didn't give a definitive answer, but it looks like we got one today.
One has to wonder if Desmond Kings' experience playing nickel was the reason for his promotion to the active roster and why Griffin was released. If Thomas continues to struggle, King looks like the next man up to replace him.
#Texans activate Denzel Perryman, promote Desmond King to active roster, release Shaq Griffin, sign Matt Ammendola and Garret Wallow to practice squad, released Gerrid Doaks from practice squad and placed Tytus Howard (knee-patellar tendon surgery pending) on injured reserve https://t.co/knyyoqo7yC
— Aaron Wilson (@AaronWilson_NFL) November 29, 2023
The Texans also made some other adjustments to their roster on Wednesday, per Aaron Wilson. Linebacker Denzel Perryman returns from suspension, kicker Matt Ammendola and linebacker Garret Wallow join the practice squad. They also released Gerrid Doaks from the practice squad.
The other big piece of news involves left guard Tytus Howard. He heads to injured reserve, ending his season after hurting his knee against Jacksonville.
SportsMap Emails
Are Awesome