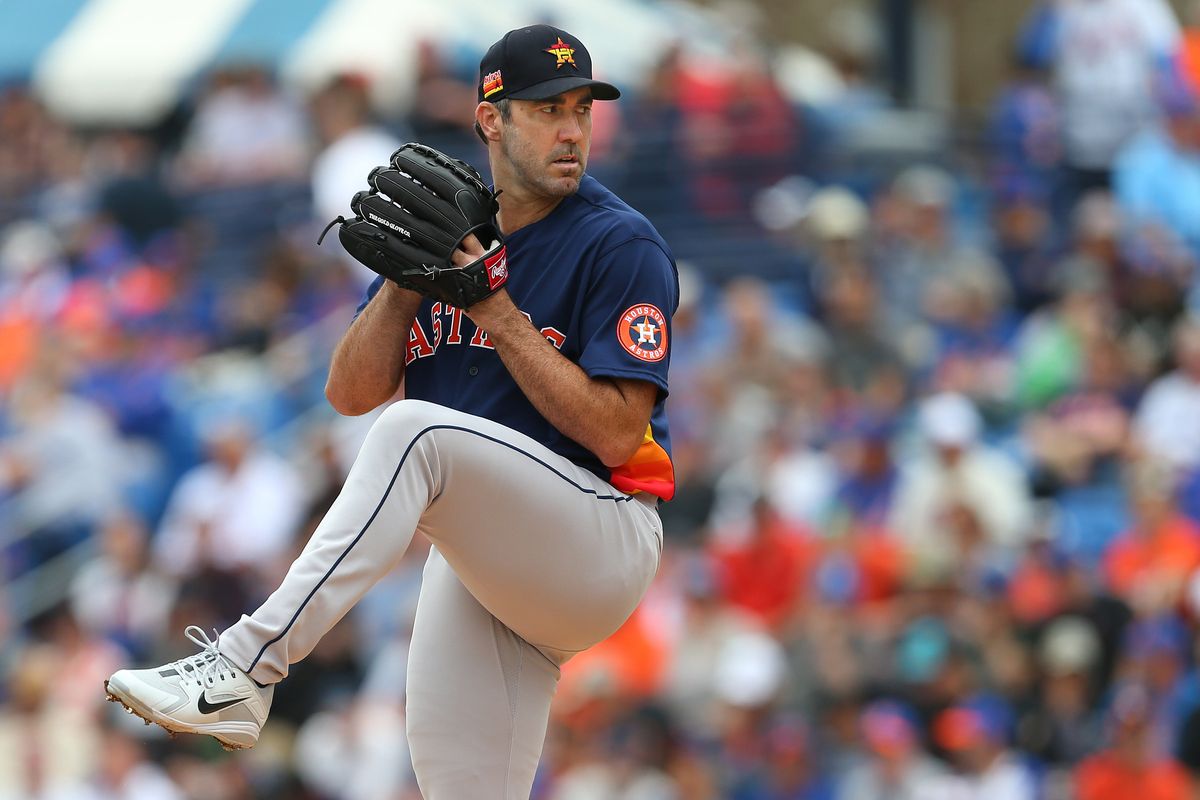 Now that baseball has a plan for a season, we can begin to speculate on just how it will play out. While the Yankees and Dodgers are the betting favorites, the Astros are the third choice. (And yes, here is our IF THE SEASON HAPPENS AT ALL disclaimer).
Amid all the cheating scandal fallout, people forget just how good this Astros team was last season, coming within a game of a second World Series in three years. They have been to the ALCS three straight years. Yes, they lost one of their top two pitchers to a key rival in the Yankees, but will Gerrit Cole be the same pitcher in New York's environment and now that he has a big contract? And the Astros might still have the best 1-2 punch in baseball in Justin Verlander and Zack Greinke. Forget whether or not they are likable; they cheated and got punished, no question. Maybe not being able to cheat will impact them, but then again, every other team was doing it, so it will impact them as well.
Regardless, this is likely the last run for the team as they are constructed, but there is reason to believe there may be another World Series in their future. In fact, here are five key reasons:
1) The short season will be a positive for the starting pitching.
Verlander would have missed a big chunk of a full season but now he will be presumably healthy. Coming off a Cy Young season, he still has it and should be more effective in the postseason with far fewer regular season starts. Lance McCullers, coming off Tommy John surgery, should be available for the full season and playoffs. There is no guarantee he comes back 100 percent, but if he does and stays healthy, he has always had ace-caliber stuff. It will be easier to fill out the four and five slots in a short season. A mediocre pitcher can get hot for a stretch and help carry them. If not, they can always add an arm for the stretch run. They won't be as dominant as last season without Cole, but there is no reason they can't be good enough to win it all.
2) It helps the bullpen, too.
The back end is fairly solid with Ryan Pressly and Roberto Osuna, and the short season should be a boon to them as well. Relievers tend to become less effective at the end of a long season and in the playoffs. The 60-game slate should keep them fresh for when the real games start.
3) The offense is still outstanding.
Alex Bregman, George Springer, Jose Altuve, etc. are still terrific baseball players, trash can or no. The lineup is so good, they won't need career years from everyone. The hitters match up well with the Dodgers and Yankees and runs should be no problem. And if Yordan Alvarez can improve in year two...
4) A full season for Correa?
Carlos Correa has been an enigma. He has MVP talent, but injuries have kept him from having that kind of season. With only 60 games, maybe he can stay healthy the whole way, and take that giant leap we have all been waiting for. If he does, and the rest of the bats just come close to their career averages, this will be the best offense in baseball.
5) No fans? No problem.
As much as the Astros players insist they would like fans in the stands, the reality is many of them wanted no part of the heckling they were going to get over the cheating scandal. Baseball players in general can be fragile mentally; enough words can get in their head and impact their play. With empty stadiums, that will not happen. It's almost found money that they won't have to deal with it.
Overall, the Dodgers and Yankees deserve to be favorites. But a rough stretch during a short season and one of them could struggle to make the playoffs. (Of course, that is true of the Astros as well). And even so, the Astros still match up very well this season. So those who choose to focus on the cheating scandal might be missing the bigger picture - this team is still among the best in baseball, and a serious threat to win another World Series.
All of a sudden, the Houston Texans have won three straight and host the Jacksonville Jaguars for a highly anticipated game this weekend
If the Texans come away victorious, they will take possession of first place in the division, and be in position to host a home playoff game for the first time since 2019.
Which got us thinking, is this the best version of the Texans we've ever seen? Many would say the best Texans teams were the ones coached by Gary Kubiak with Matt Schaub at QB. Or some may say it was the Bill O'Brien 2019 team with Deshaun Watson pulling the trigger at QB.
Regardless of which era of the Texans you believe was the best, one thing is for sure. This year's team has us optimistic on several levels. Ownership seems to have figured things out with the Easterby days behind us. Nick Caserio is a serious candidate for Executive of the Year, CJ Stroud is a favorite for Offensive Rookie of the Year, and has a chance to win MVP. And DeMeco Ryans has a legit shot at Coach of the Year.
But let's go even further. Has DeMeco done enough already to be considered the franchise's best coach? Many would say these questions are entirely premature, but are they really?
We could also make the argument that Tank Dell is already the third-best receiver in franchise history behind Andre Johnson and DeAndre Hopkins. He already has as many touchdowns (6) as Dre and Hopkins combined in their rookie seasons.
And let's make things even more interesting. Is CJ Stroud the best Houston QB since Warren Moon?
Be sure to watch the video above as we answer all these questions!
SportsMap Emails
Are Awesome