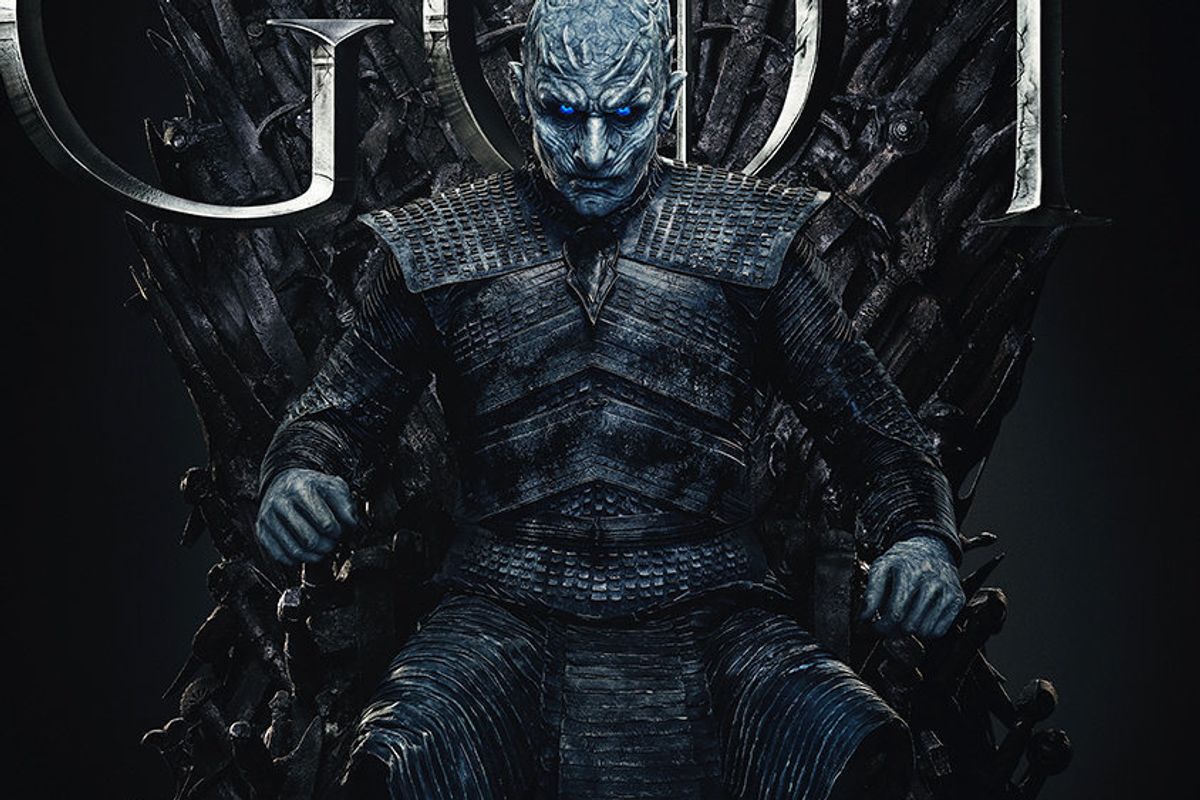 Only four episodes left! Episode 2 was much like episode 1. A set up with a lot of interaction between key characters. The real stuff starts next week. A look at what happened:
1) All about Jamie
The first 20 minutes of the show was about Jamie. His interactions with Tyrion, Bran and Lady Brienne were strong. Even Daenerys backed off with him. It was Nikolaj Coster-Waldau's acting at its best.
2) Setting up
The whole show was a setup for the big battle. In essence, it was a continuation of the first episode. Lots of characters connecting. Cool to watch, but not much action. And no deaths! (I think we will see many of those next week).
3) The big battle
We are now set up for the big battle with the dead. My guess is lots of deaths. Surprised they did not send Arya to kill Cersei. And we really did not need to see her have sex with the useless Gendry, did we? It felt uncomfortable because we have watched her since he was a child.
4) The Greyjoys
Theon showed up and did not do much. But he did arrive and he is on the side of the living. How long does he survive? His relationship with Sansa is interesting now as well. And he is going to protect Bran?
5) The key moments
There we so many great interactions. Jamie knighting Brienne. The whole scene with all of them together (who knew Podric could sing?) And Jon told Dany his real background. You can tell all he cares about is beating the Night King. Does anyone else fear he dies in this battle? Only four episodes left. Next week should be huge.
Not a great episode but not bad. Suspect the next one will be huge. This should be an all time battle. Can't wait to see what happens!
Astros GM Dana Brown has recently discussed how the club is going to approach free agency on the team's flagship station, and based on his comments, it doesn't sound the Astros are going to spend a lot of money.
He mentioned being "creative" with their strategy and maybe exploring some trade possibilities. Which is why we were surprised to hear from Jon Heyman that the Astros may have interest in Japanese pitcher Yoshinobu Yamamoto, or another "elite" starting pitcher.
Phillies are still looking at top starters after bringing back Aaron Nola. They have company, as at least the Red Sox, Cardinals, Braves, Dodgers and Astros are looking for an elite starter (and many more than just those teams are on Yamamoto, who's only 25).
— Jon Heyman (@JonHeyman) November 20, 2023
With the team right up against the tax threshold, a signing like this would certainly push them over, unless they find a way to dump some salary that's already on the books.
But the report that Houston is looking for an elite starter, certainly caught our attention. Mainly, because Dana Brown's comments about backup catcher and bullpen help being the priority, with starting pitching being more of a pipe dream considering the budget constraints.
A move like this would likely require someone like Alex Bregman being traded to make the money work. So is Jon Heyman off the mark with this report, or is Dana Brown quietly looking to add an elite starter?
Plus, just this week the Phillies signed Aaron Nola to a 7-year $172 million contract. Framber Valdez is looking for a long-term deal with 2 years remaining of club control. Will Framber's agent use this contract as a benchmark for what is client is looking for?
Don't miss the video above as we make sense of these recent reports!
If you enjoy the videos, subscribe to SportsMapHouston on YouTube for our latest content.
SportsMap Emails
Are Awesome