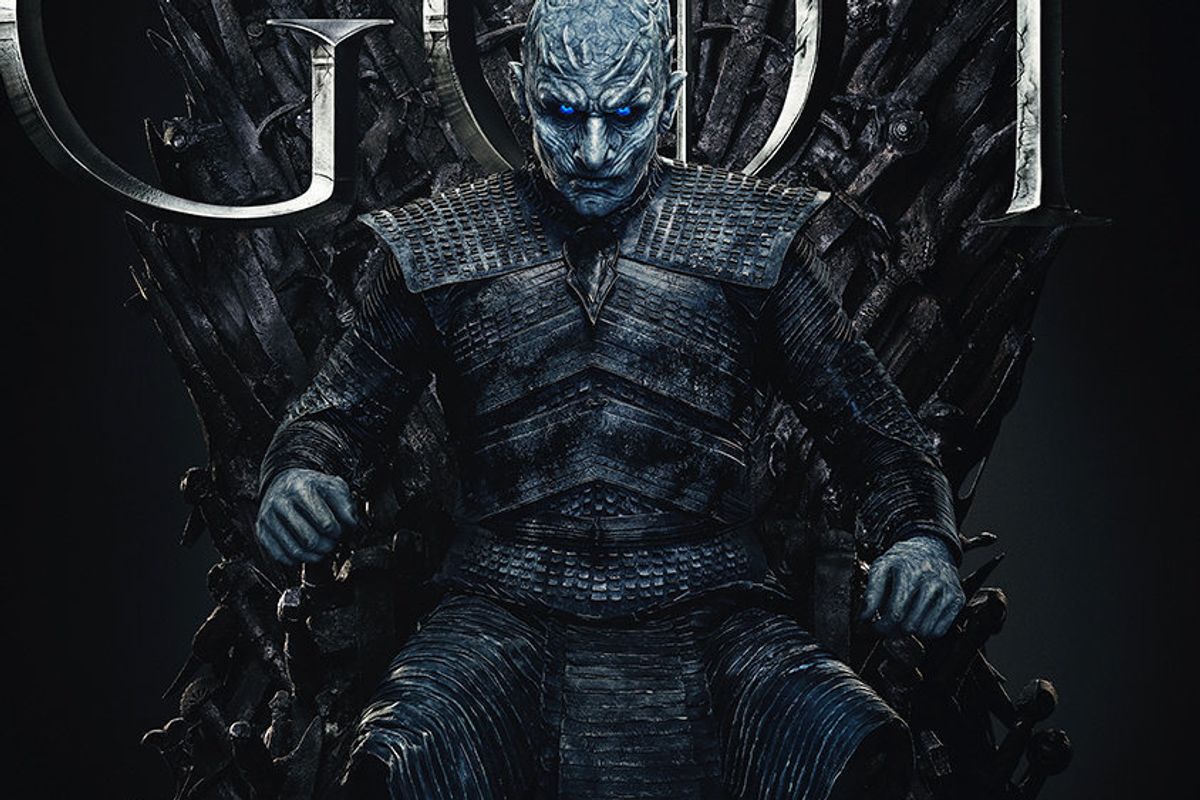 Only four episodes left! Episode 2 was much like episode 1. A set up with a lot of interaction between key characters. The real stuff starts next week. A look at what happened:
1) All about Jamie
The first 20 minutes of the show was about Jamie. His interactions with Tyrion, Bran and Lady Brienne were strong. Even Daenerys backed off with him. It was Nikolaj Coster-Waldau's acting at its best.
2) Setting up
The whole show was a setup for the big battle. In essence, it was a continuation of the first episode. Lots of characters connecting. Cool to watch, but not much action. And no deaths! (I think we will see many of those next week).
3) The big battle
We are now set up for the big battle with the dead. My guess is lots of deaths. Surprised they did not send Arya to kill Cersei. And we really did not need to see her have sex with the useless Gendry, did we? It felt uncomfortable because we have watched her since he was a child.
4) The Greyjoys
Theon showed up and did not do much. But he did arrive and he is on the side of the living. How long does he survive? His relationship with Sansa is interesting now as well. And he is going to protect Bran?
5) The key moments
There we so many great interactions. Jamie knighting Brienne. The whole scene with all of them together (who knew Podric could sing?) And Jon told Dany his real background. You can tell all he cares about is beating the Night King. Does anyone else fear he dies in this battle? Only four episodes left. Next week should be huge.
Not a great episode but not bad. Suspect the next one will be huge. This should be an all time battle. Can't wait to see what happens!
On Thursday Dusty Baker made official what had been speculated for weeks – he will not be returning as Astros manager in 2024.
This was not a retirement announcement. Technically his contract with the Astros had expired. Thank you for a job well done. Good luck with your future endeavors. Don't be a stranger. You'll always be a part of the Astros family.
He wasn't fired for the same reason. You can't fire someone who is no longer an employee of the organization.
He's just not returning. Let's leave it at that.
Basically Baker was just getting in front of the situation. He's smart. He wanted to control, at least appear to control his destiny. By announcing that he won't be back as Astros manager, he saved owner Jim Crane and general manager Dana Brown a possible backlash of dumping a 74-year-old future Hall of Famer.
This way, there is no bad guy. Baker is leaving and it's his choice. He goes out with dignity intact. Now he can return home to Northern California and spend his days hunting and fishing and, as Marvin Zindler used to say, whatever makes you happy.
Baker used the old "you can't fire me, I quit" tactic. At least he didn't tell the Astros to "take this job and shove it."
The first recorded ploy of "you can't fire me, I quit" was in 1964 in, oddly enough, the Rudolph the Red-Nose Reindeer animated TV special. Rudolph performs the song, "We're a Couple of Misfits." The lyrics go "Why am I such a misfit, I am not a nitwit, they can't fire me, I quit!"
In 2023 Dusty Baker was a misfit in the Astros organization.
Reports had circulated for several weeks that Baker would not be invited back for 2024. The decision was inevitable and probably best for both Baker and the team. The Astros were flailing in second place, more threatened by the Mariners creeping up the standings than the Astros overtaking the Rangers for first place in the American League West. Plus there were disagreements between Baker and management over how to award playing time to roster players. Baker clearly had grown tired of being told how to run his business.
There's a saying that a new broom sweeps clean. Earlier this year, Crane hired Brown as the Astros new general manager. One of the key decisions, perhaps the biggest, that a general manager makes is who manages the team. Dana Brown didn't hire Dusty Baker.
Dusty Baker wasn't a Dana Brown guy. While the Astros made it to Game 7 of the ALCS, it was a troublesome regular season. The Astros finished with 90 wins, 16 fewer than their World Series title year in 2022. There are cracks in the team's foundation that must be addressed from a new perspective. This is Dana Brown's team moving forward.
Listen to Baker's carefully chosen words – and what he didn't say - when he broke the news to USA Today that he would not be managing the Astros in 2024.
"What I really appreciate is that Jim (Crane) has been totally honest and transparent with me on all things," Baker said.
That could either mean that Baker read the writing on the wall or was told that a decision had been reached to move in new a direction after the 2023 season.
"I have a lifetime of knowledge, much more than those who have never played the game."
He might be talking about fans and the media, who have been on Baker's back this season for his perplexing lineup choices and other strategy moves. Baker can read the newspapers and he has a radio in his car. He likely recognized that he had lost much of the public's support.
But listen to his closing words.
"I still have a lot to offer, baseball has been my life. I'm gone, but I will be back."
Baker is 74. If the phone were to ring tomorrow and it's a team looking for a veteran manager with playoff experience … "when do I start?"

Remember Daryl Morey's reason for leaving as Rockets general manager on Oct. 15, 2020 after 13 years in Houston. He said he wanted to spend more time with his family.
Seventeen days later he signed to become president of basketball operations with the Philadelphia 76ers.
SportsMap Emails
Are Awesome