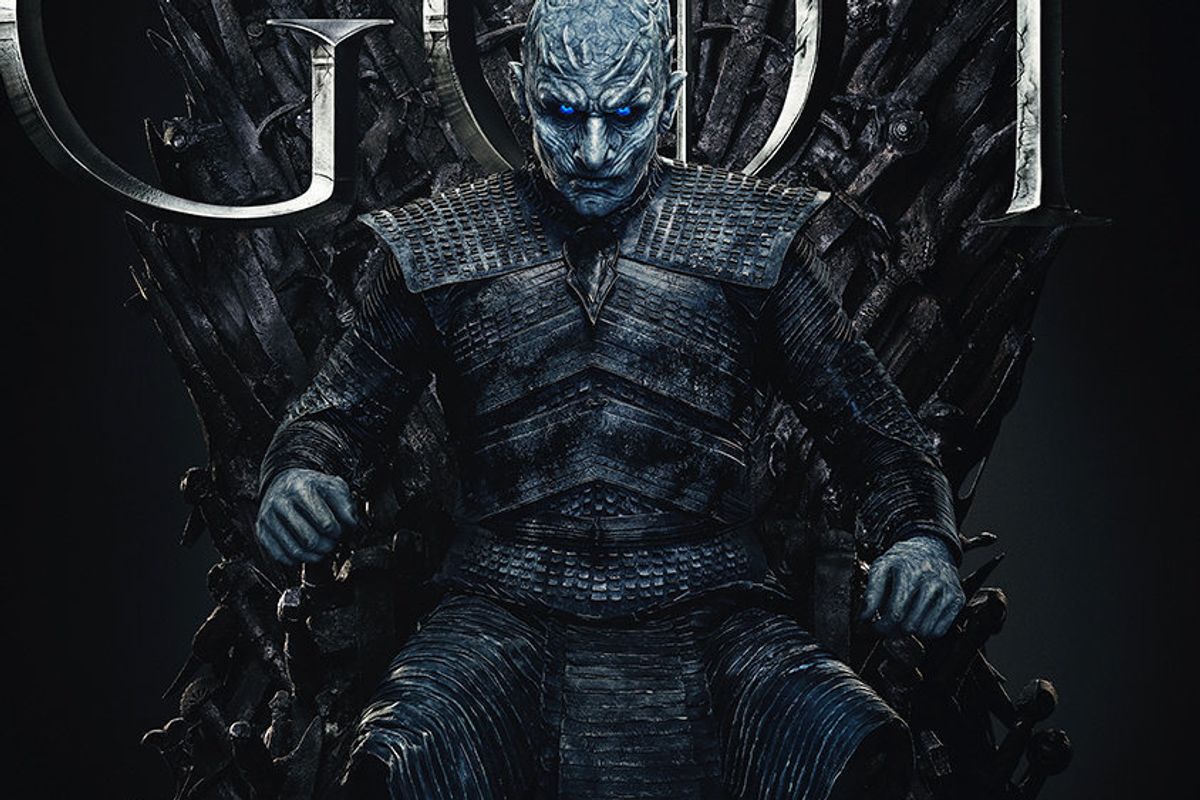 Only four episodes left! Episode 2 was much like episode 1. A set up with a lot of interaction between key characters. The real stuff starts next week. A look at what happened:
1) All about Jamie
The first 20 minutes of the show was about Jamie. His interactions with Tyrion, Bran and Lady Brienne were strong. Even Daenerys backed off with him. It was Nikolaj Coster-Waldau's acting at its best.
2) Setting up
The whole show was a setup for the big battle. In essence, it was a continuation of the first episode. Lots of characters connecting. Cool to watch, but not much action. And no deaths! (I think we will see many of those next week).
3) The big battle
We are now set up for the big battle with the dead. My guess is lots of deaths. Surprised they did not send Arya to kill Cersei. And we really did not need to see her have sex with the useless Gendry, did we? It felt uncomfortable because we have watched her since he was a child.
4) The Greyjoys
Theon showed up and did not do much. But he did arrive and he is on the side of the living. How long does he survive? His relationship with Sansa is interesting now as well. And he is going to protect Bran?
5) The key moments
There we so many great interactions. Jamie knighting Brienne. The whole scene with all of them together (who knew Podric could sing?) And Jon told Dany his real background. You can tell all he cares about is beating the Night King. Does anyone else fear he dies in this battle? Only four episodes left. Next week should be huge.
Not a great episode but not bad. Suspect the next one will be huge. This should be an all time battle. Can't wait to see what happens!
During the Texans' game against the Carolina Panthers on Sunday, center Jarrett Patterson sustained a leg injury that will keep him out of the lineup for the foreseeable future, per Aaron Wilson.
#Texans wide receiver Robert Woods expected to miss another game with foot injury, per sources. And tight end Brevin Jordan's foot issue could take some time as he deals with plantar fasciitis. With center Jarrett Patterson sidelined (fracture in ankle area, per source, Texans… https://t.co/DluZWB3w2y
— Aaron Wilson (@AaronWilson_NFL) October 31, 2023
Monday, Texans head coach DeMeco Ryans was about the health of rookie center Juice Scruggs who has missed the entire regular season to this point with a hamstring injury. Ryans said he didn't have an update on Scruggs when asked if he would be returning to practice this week.
So it looks like the Texans may turn to Michael Dieter at center, who replaced Patterson on Sunday, while they wait for Scruggs to get healthy. The Texans have already dealt with a ton of injuries to their o-line this year. Which is why Tytus Howard is struggling to play left guard instead of lining up at right tackle, the position he was given a hefty contract extension to play before the season.
The coaches have said they want to have their best 5 linemen on the field, which is why Howard is not likely to move back to tackle anytime soon, even though his run blocking has been below average at guard. This also means the Texans inability to run the ball may not get fixed this season.
Houston's running backs have also received criticism for the lackluster running game, but all three backs haven't seen much success, so this feels like a scheme/talent issue on the line. In fact, the Texans' two biggest runs on Sunday came after the backs had to make a defender miss in the backfield.
Houston had a great opportunity to run the ball against one of the worst run defenses in the league against Carolina. But even that matchup couldn't get the Texans run game on track. So where do they go from here? Maybe being less predictable and throwing more on first down could help Stroud and the offense. How they shuffle the line when Scruggs returns could also be an option.
Either way, be sure to watch the video above as we examine all the possibilities to get the ground game going, and protect Stroud in the process.
Subscribe to SportsMapTexans on YouTube for our latest videos.
SportsMap Emails
Are Awesome