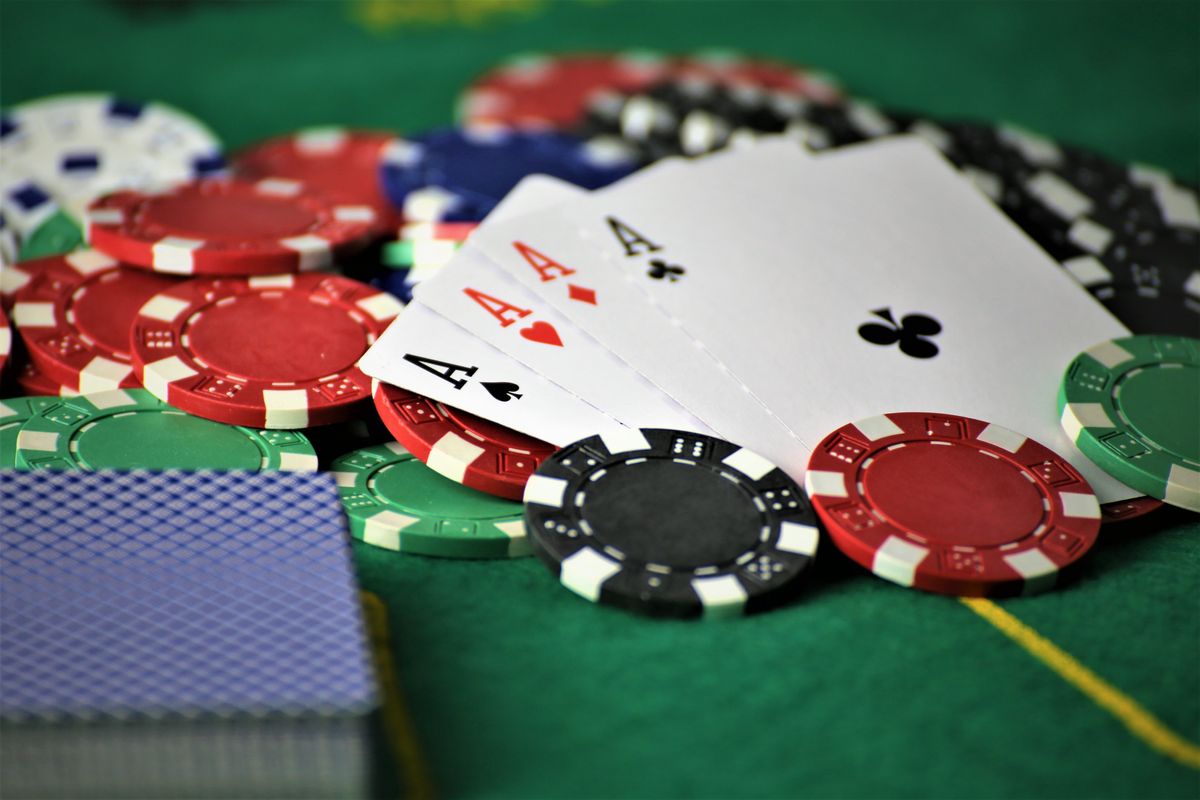 Since we are all on lockdown, many people have rediscovered online poker, specifically Texas Hold 'Em. While pay money sites are not legal, there are a lot of free card rooms and player-money exchange rooms where you can hone your game. We started a free poker club on Pokerstars.net with tournaments every night at 8 p.m. for no real money. We also do noon tournaments.
On Saturday, we will be doing an online charity tournament.
Maybe you are stuck with your family and want to get a game going to stay busy. This will work for you as well. This is just a basic introduction to get you started. There are a lot of good resources out there once you master the basics.
So if you are looking for something to do and have only a passing knowledge of the game, here are five tips that will get you on your way.
1) Learn the basic rules
It sounds silly, but knowing which hand beats what is important. This will give you a detailed look at the basics. If nothing else, learn the ranking of each hand. You can also observe tables once you join our poker club. Pay attention to what is happening with the other players and familiarize yourself with the software and how the game is played. Pay particular attention to the players who are winning the most chips.
2) Start with the free games
This is an excellent chance to get involved, learn and see what the game is like with no risk. Most of the people in the poker club are pretty good players, so you will get a chance to test your skills without losing any money. The game will change when you play for dollars, but when you are learning, this is a good way to start.
3) Limit your hands at the beginning
When first getting started, playing tight is the best way to learn. Unless you are in the blinds, stick to top starting 10 hands:
1. AA
2. KK
3. QQ
4. AK (same suit)
5. JJ
6. 10-10
7. AK (different suits)
8. AQ (suited)
9. 9-9
10. AJ (suited)
Or you can use this table, which ranks all the hands, although slightly different.
As you become more familiar with the game, you can begin to expand which hands you play.
4) Understand the importance of position
If you have the button, you will be last to act after the flop. This is a big advantage; the later position you are in, the more advantage you will have. Think of it as being the dealer in blackjack. You don't have to act until everyone else does. Again, knowing how to take advantage of this will come with more practice.
5) Find your personality
Eventually, your game will match your life. If you are a wild risk-taker, you will likely develop an aggressive game. If you are a passive person, you will likely be a tight player. But there are many ways to win. Early on, avoid too much bluffing. You will figure out the right times to do it as you learn more and become more accustomed to the game. But let your personality dictate how you play as your skills develop.
The bottom line
This is just a starting point if you have been interested and want to mess around a little and see if you can learn. Use losses as learning experiences; go back and evaluate what you did right and wrong. Sometimes you will just make a bad play. Sometimes you will get outplayed. Sometimes you are just unlucky. As Matt Dean used to say, "decisions, not outcomes." The more right decisions you make, the better off you will be in the long run.
Questions? Hit me up at faour975@gmail.com
The Rockets are back in action against the Warriors Monday night. Photo by Katelyn Mulcahy/Getty Images.
LOS ANGELES (AP) — Going into Sunday night's game, LeBron James wasn't motivated alone by Dillon Brooks' slights against him.
The Los Angeles Lakers superstar took to Instagram on Saturday night and wrote under a graphic showing he had 108 games with at least 30 points since coming to Los Angeles in 2018 "But I just came here to make movies though! Ain't that what y'all said right !?!?"

That graphic needs to be updated.
James scored a season-high 37 points, including the go-ahead free throw with 1.9 seconds remaining, as the Lakers held off the Houston Rockets 105-104 on Sunday night.
It was James' fifth 30-point game this season and his fourth in his last seven.
"Sometimes you need to remind people. So that's what it was," James said about the graphic.
Alperen Sengun's layup tied it with four seconds remaining when the Lakers called timeout. Austin Reaves passed it into James, who was fouled by Tari Eason as he drove inside. James missed the first free throw, but made the second.
Houston, which did not have a timeout left, got the ball to midcourt, but Brooks' 3-point attempt was offline.
"I liked how we battled back and kept fighting. We just didn't play smart at the end," Rockets coach Ime Udoka said.
James scored 13 points in the fourth quarter and gave the Lakers their fifth win in the last six games.
Earlier in the game, the NBA's All-Time leading scorer became the fourth player in league history with at least 10,500 assists (he finished with eight and is at 10,504). He also tied Vince Carter for seventh on the 3-pointers list with 2,290, and moved past Clyde Drexler for eighth on the steals list at 2,208.
"That's the LeBron we've all come to know and love over these 21 years," Lakers coach Darvin Ham said.
James and Brooks, who have had a nice rivalry going since last season's playoff series between the Lakers and Memphis Grizzlies, put on another entertaining show.
James picked up a technical for shoving Brooks early in the third quarter but then made a "too small" gesture on the court after he scored over Brooks late in the quarter.
"He's a great competitor. I like going against him. And he was hooping tonight for sure. He shot the ball exceptionally well and kept them in the game," James said.
Anthony Davis added 27 points and 10 rebounds, but fouled out with 58 seconds remaining. Reaves came off the bench and had 17 points.
Brooks led the Rockets with 24 points, including a season-high six 3-pointers, and Sengun had 23. Houston has dropped two straight after five straight wins.
UP NEXT
Rockets: At Golden State on Monday night.
Lakers: Host Utah on Tuesday in the In-Season Tournament.
SportsMap Emails
Are Awesome