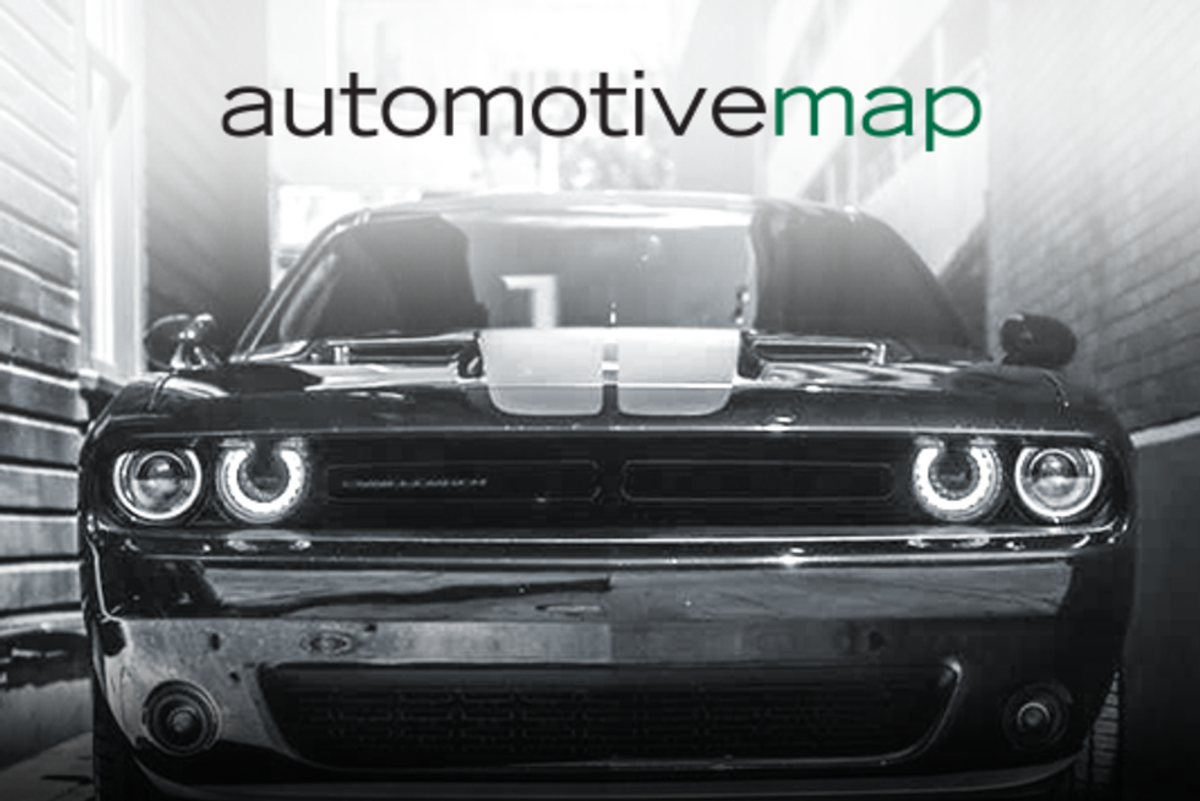 AutomotiveMap is the newest outlet from Gow Media. Courtesy graphic

This article originally appeared on CultureMap.
The automotive industry is now on the map. Gow Media, the large multi-platform media company with leading online destinations CultureMap, SportsMap, and InnovationMap, as well as sports radio properties ESPN 97.5 FM in Houston and SB Nation Radio, has announced the launch of its newest outlet, AutomotiveMap.
The new site will cover industry news from coast to coast, provide auto reviews, showcase innovation, and serve as a thoughtful guide to consumers.
"We are excited to add AutomotiveMap to our portfolio of media platforms," says David Gow, CEO of Gow Media. "We now have four content categories — culture, sports, innovation, and automotive — all under the 'map' brand identity. And we love that each of these categories taps into the passions of our audiences."
Eileen Falkenberg-Hull will serve as inaugural editor of AutomotiveMap. She brings 10 years of digital publishing experience to her new position and has covered the automotive segment exclusively for five years, with regular bylines in Trucks.com, U.S. News & World Report, and American City Business Journals. She is a co-host of Let's Talk Wheels on SB Nation Radio.
In her new role, Falkenberg-Hull will report to Arden Ward, vice president of editorial for Gow Media statewide. "Eileen is an outstanding addition to our team," says Ward. "Her enthusiasm for the auto industry is unmatched, and, as editor, she blends her extensive knowledge with an approachable voice that connects to our readers."
"I am thrilled to become part of Gow Media," says Falkenberg-Hull. "I have been impressed with the creative energy, professionalism, and commitment to storytelling that the team has. AutomotiveMap will be both informative and highly engaging; it will educate consumers and delight enthusiasts."
AutomotiveMap is the latest addition to Gow Media's ever-growing portfolio. Since acquiring CultureMap in February of 2017, Gow has launched SportsMap; InnovationMap; and GiftingMap, an ecommerce site.
"Our other site launches are going very well — we are experiencing tremendous audience and revenue growth — enabling us to step out again with AutomotiveMap," says David Gow.
The Houston Texans will look to get back on track this week against the Broncos, who are suddenly back in playoff contention after ripping off five straight wins.
Too bad Houston didn't get to play the Broncos earlier in the season.
The Texans host Russel Wilson and company this Sunday at NRG and are currently 3.5 point favorites. Vegas is expecting a lot of points as they set the total at 47, the second-highest of the week.

After two straight games with over 100 yards rushing, Devin Singletary and the Texans rushing game came crashing back down to Earth with 32 rushing yards combined between Singletary and Dameon Pierce.
Things could change this Sunday, with the Broncos allowing the most rushing yards per game (155.18). To be fair, many of the Broncos stats are skewed with their terrible start to the season, and a game in which they allowed a whopping 70 points to the Dolphins.
During Denver's winning streak, they held the Chiefs and Bills to 9 and 22 points, respectively. But the one edge the Texans have over almost every team in the NFL is quarterback play.
The Texans and CJ Stroud are 1st in passing yards per game (297.6) and 4th in total yards per game (396.4).
So who will come out ahead in this critical matchup?
Check out the video above for a full early breakdown of the game, plus predictions. And go Texans!
SportsMap Emails
Are Awesome