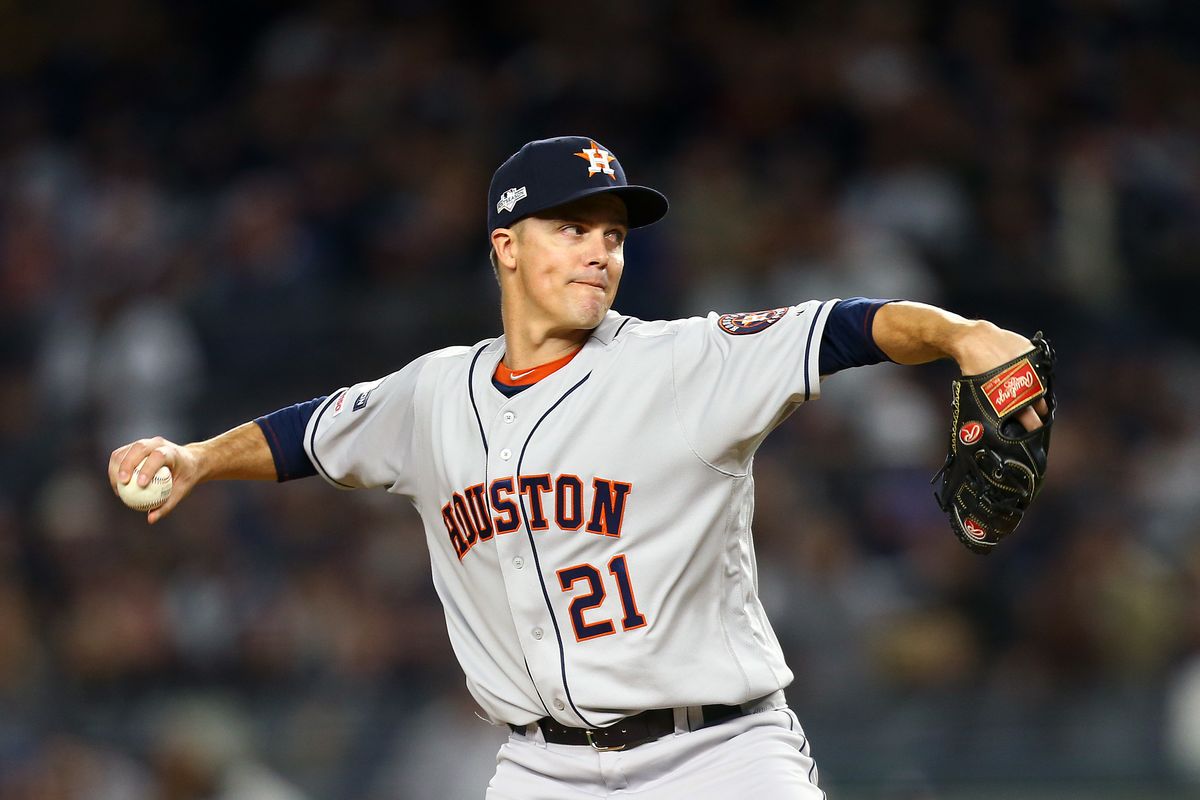 PROBABLE STARTERS
Tues. Aug 4: Cristian Javier (0-0, 1.35 ERA) vs. Madison Bumgarner (0-1, 4.09)
Wed. Aug 5: Lance McCullers Jr. (1-0, 5.40) vs. Robbie Ray (0-2, 8.64)
Thurs. Aug 6: Zack Greinke (0-0, 5.00) vs. Zac Gallen (0-0, 2.70)
STORYLINES
Is Cristian Javier for real? Javier won Astros minor league pitcher of the year in 2019, and followed his award winning season with an award winning performance in his first career start. Javier filled in masterfully for the injured Justin Verlander, matching Dodgers phenom Dustin May tit-for-tat. The Astros came out on the losing end of that game, but Javier left a great first impression.
Who can step up in the bullpen? The bullpen will be a story all season long. Blake Taylor has solidified himself as a reliable option, but can anybody even name a reliable second option? Take note of this hypothetical pitching staff:

Gerrit Cole
Justin Verlander
Wade Miley
Colin McHugh
Jose Urquidy
Roberto Osuna, Will Harris, Joe Smith, Hector Rondon, Brad Peacock, Chris Devenski, Joe Biagini, Cionel Perez
All of those arms were available to the Astros last season. Whether it be free agency departure, legitimate baseball-related injury, or COVID-related reasons, none of the above are currently available to the Astros. Keep in mind, those are 13 pitchers listed, which is what the Astros would usually carry in a normal season. It is no longer the Astros staff of yesteryear.
Can the Astros bats get going? The Astros offensive woes are overstated, as the team is still top 10 in MLB in offensive statistics like OPS, AVG, and Runs Scored, but the production hasn't come from the likes of Springer, Bregman, and Altuve for the most part.
Greinke's return to Arizona. Chase Field will certainly be a raucous environment, as -- oops. The stadium will be silent, but the cardboard cutouts could get rowdy as Zack Greinke makes his return to Arizona, where he led the Diamondbacks pitching staff for three-and-a-half years. It'll have been 371 days since the Astros acquired Greinke when he toes the rubber on Thursday. My, does it feel like 3,071 days ago.
PREDICTIONS
It's crazy to say that a series 10 games into the season is make-or-break, but the Diamondbacks are only 3-7, and a losing series would be a crushing blow for a team that came into the 2020 season with high expectations. Expect the Diamondbacks to come out energized and ready to go. Madison Bumgarner saves his best performances for big moments, Robbie Ray is a talented pitcher that's gotten off to a rough start, and Zac Gallen has been one of baseball's breakout stars over the last year. The Astros bats will have their hands full to say the least. Combine that with the fact that Arizona's offense that's due to break out in a big way gets to face an injured and overtaxed Astros pitching staff, and the deck is stacked against Houston. Arizona will take two of three.
Rockets' Alperen Sengun recently was a guest on Paul George's podcast and spoke about a conversation he had with James Harden.
He said Harden told him he was proud of him. This led George to saying he thinks this means the torch has been passed from Harden to Sengun.
Which made us wonder, is this now Sengun's team? Or is that a little premature and the true leader of the team is head coach Ime Udoka or Fred VanVleet?
Plus, Jalen Green has responded positively from being benched. Is this proof that Ime Udoka has the team taking more accountability and heading in the right direction?
Be sure to watch the video above as we break it all down!
If you enjoy the videos, subscribe on YouTube for our latest content.
Related Articles Around the Web
SportsMap Emails
Are Awesome