Bill O'Brien's ego could ruin the Texans
Jul 16, 2019, 6:43 am
Photo by Thearon W. Henderson/Getty Images
Yesterday 3 PM Central Standard Time came and went. It took any chance of the Texans signing Jadeveon Clowney to a long term extension with it. Well, for this year at least. This was the latest in a string of acts that appear to be attributed to Texans head coach Bill O'Brien. Ever since he was hired, O'Brien has attempted to replicate what his former mentor New England Patriots Bill Belichick has done in New England. As most that have followed the Texans would acknowledge, his hire and actions are consistent with this franchise's obsession with the Patriots. I guess the McNair's thought they were hiring the next Belichick and ended up hiring another withered branch from Belichick'scoaching tree. Over the years, O'Brien has shown numerous times in which his ego has cost this team. Here's a look at a few times in which I believe O'Brien's ego has cost the Texans:
The Clowney contract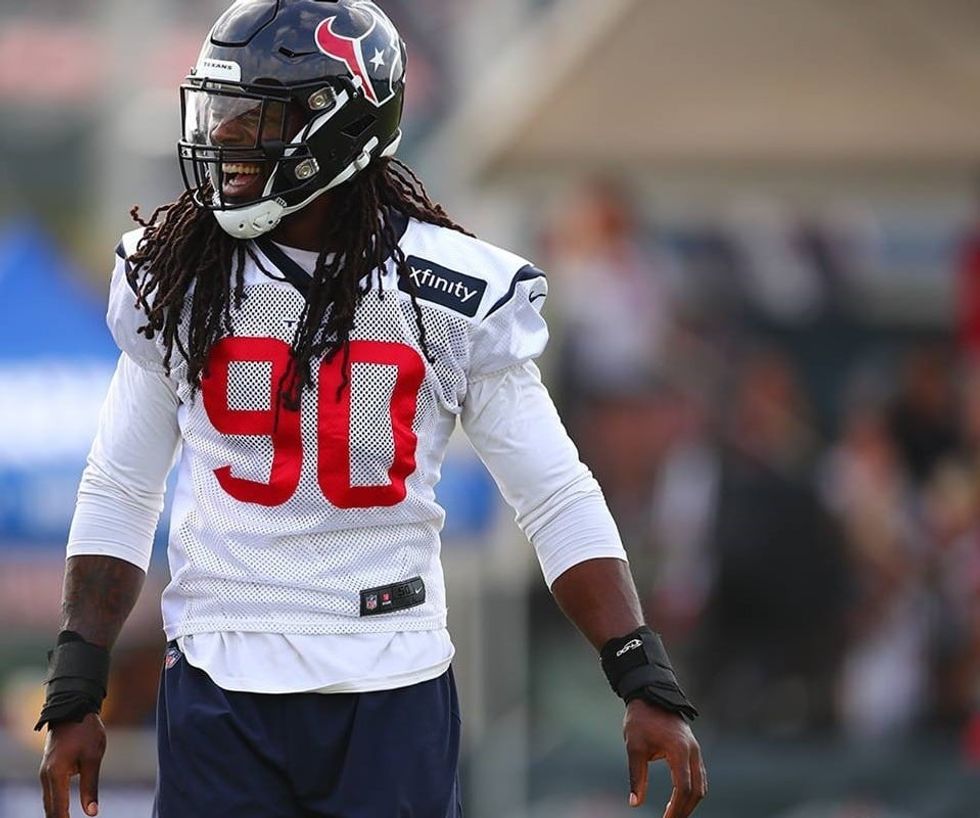 Jadeveon Clowney
Houston Texans/Facebook
This is the most recent blip on the O'Brien ego radar. Clowney played very well last year under his fifth year option. He hasn't had injury concerns over the past three years playing in 45 games over that period. He's also put up comparable numbers to some of the top defenders he's asking to be paid like. However, I've contended that if they know they won't pay him, they should trade him. This has lead to the current situation they're in with Clowney, as well as...
The GM saga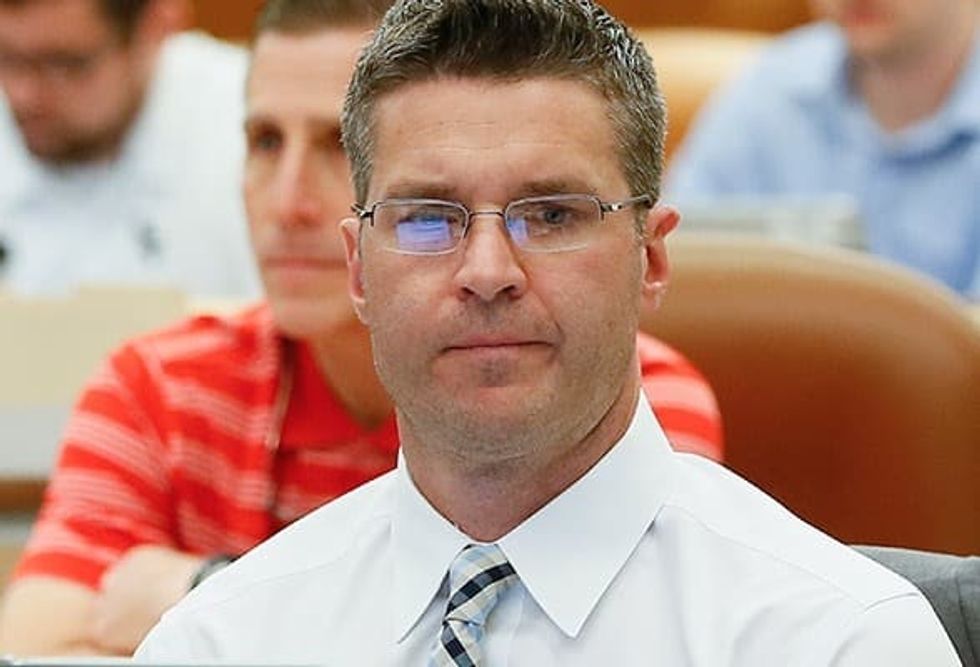 Former GM Brian Gaine
Buffalobills.com
The Texans unexpectedly parted ways with general manager Brian Gaine this offseason. Reasons why they made the move are as mysterious as the move itself. We can only speculate as to why the team made such a drastic move at a point in the offseason in which they made it. It's widely believed they thought they could get another candidate hired away from the Patriots (Nick Caserio). Another theory/rumor is that O'Brien wanted Gaine to make the trade for Clowney instead of resigning him and that led to his exit. Either way, it's widely believed O'Brien pulled some of the strings here. Now the team is operating with a GM by committee until they hire someone next offseason.
Clock management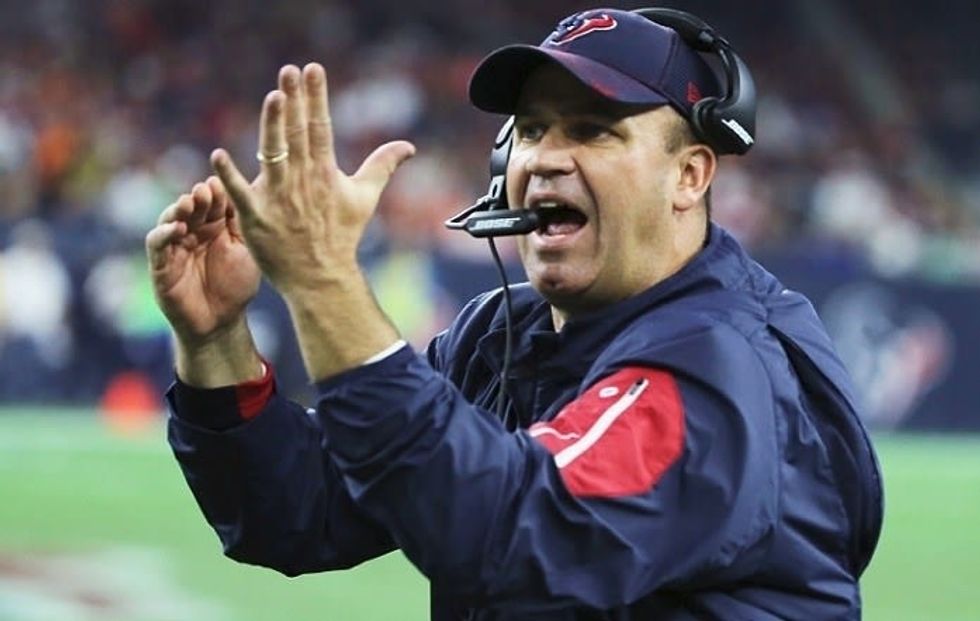 Photo by Scott Halleran/Getty Images
This so-called offensive/quarterback/guru can't even manage the clock or call plays properly. How can you call yourself an offensive coach when you fail to find a starting quarterback or call the right plays at the right times, much less manage the clock correctly? Knowing when to call a timeout, what plays to dial up, and what sequence of plays to have dialed up in a no-huddle situation factors into being prepared for these situations. O'Brien has consistently demonstrated that he isn't prepared and has shown a propensity at failing in these situations so far.
Arrogance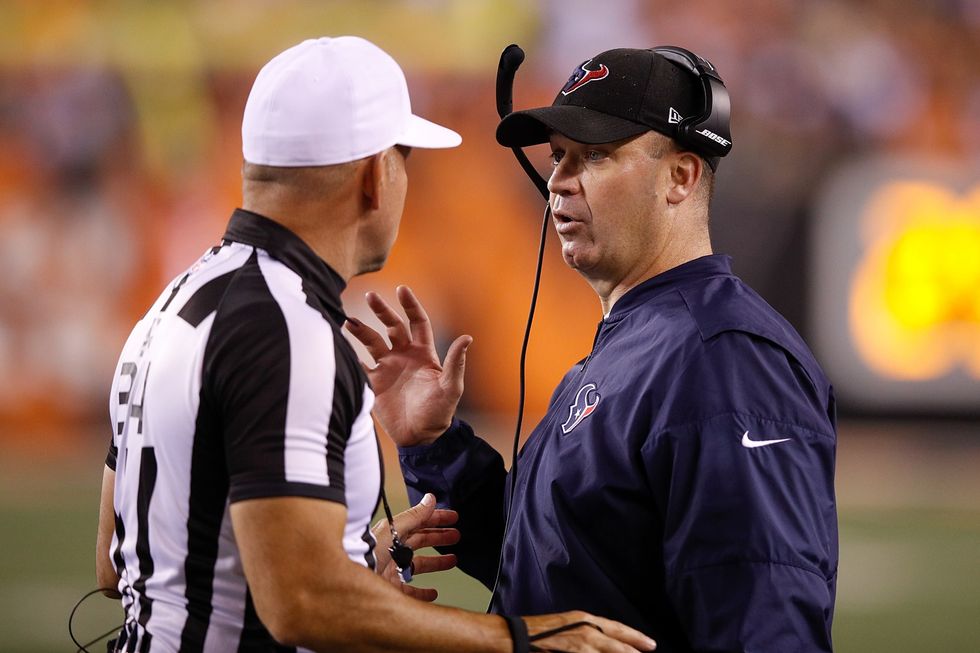 Joe Robbins/Getty Images
O'Brien has exhibited a real smug and arrogant attitude when it comes to the media. He acts as if he's doing them a favor to answer questions, or answers questions in a manner in which media members should feel honored he even answered. Last time I checked, a coach with a 42-38 record in the NFL shouldn't act like an arrogant A hole towards anyone. I don't know if O'Brien acts this way behind the scenes, but the smug encounters he's had with media members I've seen and his rumored actions have led me to believe he's the same guy he's been reported to be. A couple Super Bowl titles and better personnel decisions would lead to some leeway when he wants to be a jerk.
Belichick can do and act the way he does because he's won titles. He also has had the privilege of coaching one of the best quarterbacks of all time. O'Brien has done nothing to warrant the same treatment. Deshaun Watson isn't close to being one of the best ever, but he has potential. O'Brien needs to focus on building this team into a consistent contender. Clowney can be apart of that if O'Brien sets his ego aside and resigns him next offseason. He better at least franchise and trade him to get something more for him than a third round compensatory pick. Otherwise, this will be another notch in his ego.