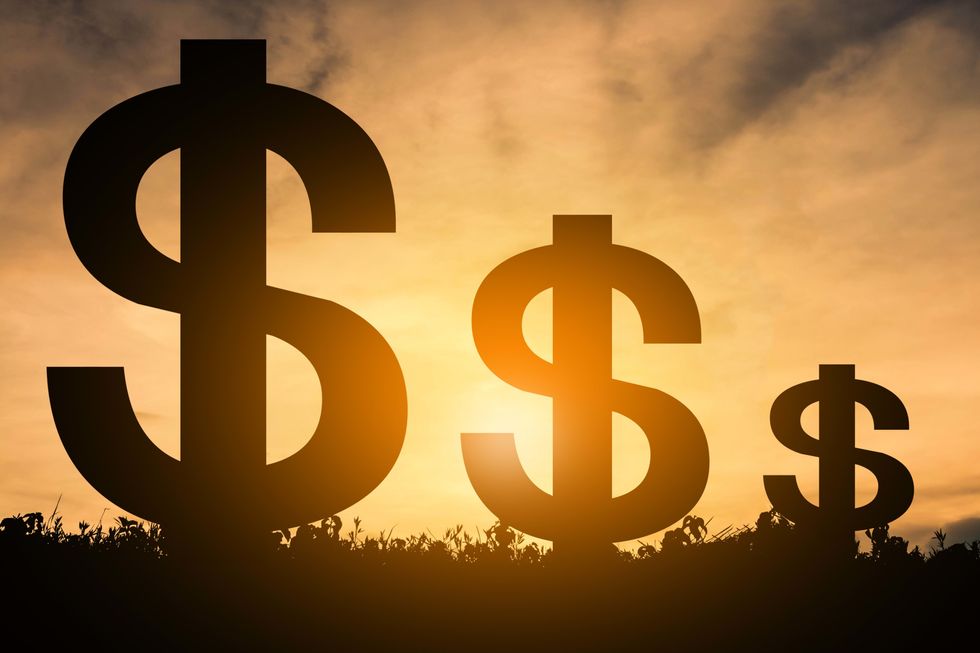 Let's go get that money. Nattapong Wongloungud/EyeEm/Getty Images
Consistency is an important trait to carry throughout life. It can show a level of understanding and the ability to reproduce similar outcomes on a continual basis.

Bookie Busters has been the definition of consistency, and we look to continue our violent ways with the books.

The last edition read
142.9U in the pocket

This last week:
MLB
Astros  -140 2U  +2
Dortmund/Aug Over 3  MAX 3U +3
Tottenham-1.5 for game -130  2U -2.6
Totty TT over 2.5   -125 2U -5.4
Bayern/M'gladbach Over 3.5  MAX 3U +3
 
MLS
Atlanta United halftime/fulltime MAX 3U -115  +3
Frankfurt /Hoffenheim Over 3   MAX 3 -124 PUSH

NFL
Teaser 10 points MAX 3U   +3
Vikings +13
Packers+10
Chiefs/Jags Over 39

Vikings/Eagles  Over 48 MAX -110 3U   -3.3
Monday Night Feast
Chris Thompson Over 4.5 receptions MAX 3U      +3
Alex Smith Over 18.5 fantasy points  MAX 3U -5.3
Redskins/Saints  first half over 24.5   1U +1
OU/Tex-Over 30.5 First half live  MAX 3U +3
Bayern Over 3.5  3U -150 -4.5
United/Castle Over 4 Live  +3
Florida first half under live  -2.2
Florida +3 MAX 5U       +5
LA FC Over 3 PUSH
Khabib MAX 5U     +5
Chiefs -2.5 MAX 3U   +3
Packers Over 51   +3
Dolphins  +7 -2.4
Giants +7   +2U
Steelers TT over 30.5   +3
Vikings TT Over 21 MAX 5U     +5U
Peoples Parlay -1

+23.3U  Last week   16-8 66.6%

142.9 + 23.3= 166.2 Units  ( In Gronk Voice)

If any errors call me bad at math but not a cheat. I do this for you guys! Good luck

We have a ton of international soccer in the next few days to dissect.

Thursday
International Friendly
Iceland vs France  Over 3 MAX 3U
Scotland  vs Israel
Scotland Pk DNB     1u
Peoples parlay 1U   3-way
Russia DNB
France over 3 game
Serbia DNB
Thursday night football Prop Buster
Barkley over 5.5 receptions -105 3U MAX
Shepard over 66.5 yards   -140  2U
ODB  Scored TD  -130    1U
ODB receptions Over 7.5   -140  1U
ODB Over 91.5 yards -140  1U
Over 45  2U
UPDATE    10:40 CST
England/Croatia
Over 2 -130 MAX 3U
Belgium vs Switzerland
Belgium TT over 2  +105  1U
Hazard anytime goal scorer  +115
Peoples Parlay
Chile/Peru Over 2 -130
Slovakia  -175 PK Draw no bet 
Georgia -7 (buy the hook if 7.5) 
Patriots TT over 31.5 -110
Peru vs Chile
Over 2 MAX 5U
Shatterday smash the books!
UPDATE 8:44 AM CST
England League 1
Scunthorpe  vs Peterborough
Over 3 MAX
Peoples Parlay
Germany/Netherlands Over 2.5
DC United/Dallas Over 2.5
Cal -6.5
Falcons ML
NCAA
Cal -6.5      5U MAX
Oregon +3.5     3U MAX
Iowa State +7  5U MAX
Alabama first half -18.5 1U
Alabama Game under 75  1U
UPDATED
Total of the day
Germany/Netherlands Over 2.5        5 U MAX
Peoples Parlay #2  risk 1 U on parlays
Minnesota United (MLS) ML
Cal-6.5
Oregon moved to +4
Falcons(NFL) ML
MLB
Astors win series vs Boston   -140   5 U MAX
SNF
Patriots TT over 30.5 -120     5U BOMB
Live Over 66   MAX 5U
Halftime Banger
Pats Over 13.5 TT 2nd half 3U
Monday Night football feast
Packers first half TT over 14  (don't play if 14.5 find the 14)    5U MAX
D Adams Over 6.5 receptions   3U
Kittle Over 5.5  receptions   3U
Kittle over 59.5 Yards    3U
Tuesday MLB
Astros -125    2U
Astros TT over 4   MAX 5U

Stay Updated as I will be adding plays and a peoples parlay!!
For any questions or comments reach me @JerryBoKnowz Twitter.
Be sure to check out my new show MoneyLine with Josh Jordan on ESPN 97.5. We're on every Sunday from 10-noon, and we'll talk a lot of fantasy football and NFL gambling. Also, be sure to follow us @Moneyline975 on Twitter.
"Another one!"- DJ Khaled
That's the first thing that came to mind when I heard the news of Tytus Howard being shut down for the season because of a knee injury. They've had more injuries on the offensive line this season than Nick Cannon has Father's Day cards. Almost every member of the offensive line has spent time on the injury report. Howard went down in the same game in which Juice Scruggs was finally on the active roster. He missed the first 10 games due to a hamstring injury. The irony of next man up has never been so in your face.

The other thing that came to mind was the soap opera As the World Turns.
Howard had just signed an extension this offseason. So did Laremy Tunsil and Shaq Mason. They drafted Juice Scruggs, and signed a few guys too. Those moves, along with other holdovers, were expected to fill out the depth chart. Then a rash of injuries struck. At one point, only one of the original five guys expected to start was playing! In fact, they beat the Steelers 30-6 with that backup offensive line!

One can't have the expectation of backups to perform as good as the starters. They're professionals and are on an NFL roster for a reason. However, the talent gap is evident. One thing coaching, technique, and preparation can't cover is lack of ability or talent. The Texans have done a good job of navigating the injury minefield this season. While the Howard injury will hurt, I have faith in the guys there still.
As of this writing, the Texans are in the eighth spot in the AFC playoff picture. The Steelers, Browns, and Colts are all in front of them at the fifth through seventh spots respectfully. They've beaten the Steelers already. They play the Browns on Christmas Eve and their starting quarterback is out for the season. The Colts are relying on the ghost of Gardner Minshew to steer their ship into the last game of the season vs. the Texans with a possible playoff trip on the line. The Broncos and Bills are the two teams immediately behind them. They play the Broncos this weekend. Even though they're on a hot streak, this is the same team that got 70 put on them by the Dolphins. The Bills are the old veteran boxer who still has some skill, but is now a stepping stone for up & comers.
To say this team should still make the playoffs would be an understatement in my opinion. I believe in them and what they have going on more than I believe in the teams I listed above. That includes teams around them in the playoff race that aren't on their schedule. The one thing that scares me a little moving forward is the sustainability of this line. When guys get up in age as athletes, it becomes harder to come back from injuries. The injuries also tend to occur more frequently when it's a knee, foot, ankle, shoulder, elbow, or another body part critical to blocking for C.J. Stroud.
I know they just re-signed three of those guys and drafted one they believe can be a starter, but depth and contingency plans are a way of life in the NFL. We see how important depth was this season. Why not plan ahead? Don't be surprised if the Texans spend valuable draft capital on the offensive line. By valuable, I'm talking about first through third or fourth rounders. Those are prime spots to draft quality offensive lineman. Whether day one starters or quality depth, those are the sweet spots. The only guy on the two deep depth chart for this offensive line that wasn't drafted in one of those rounds was George Fant, who was an undrafted rookie free agent. While I highly doubt they spend any significant free agency dollars on the group, I'm not totally ruling it out.
The bottom line is, this team will be okay on the line for the remainder of this season. The only way that doesn't happen, more injuries. Stroud is clearly the franchise guy. Protecting that investment is a top priority. I don't care about a number one receiver, or a stud stable or singular running back if the quarterback won't have time to get them the ball. If the pilot can't fly the plane, you know what happens. So making sure he's happy, healthy, and has a great crew is of the utmost importance.
SportsMap Emails
Are Awesome