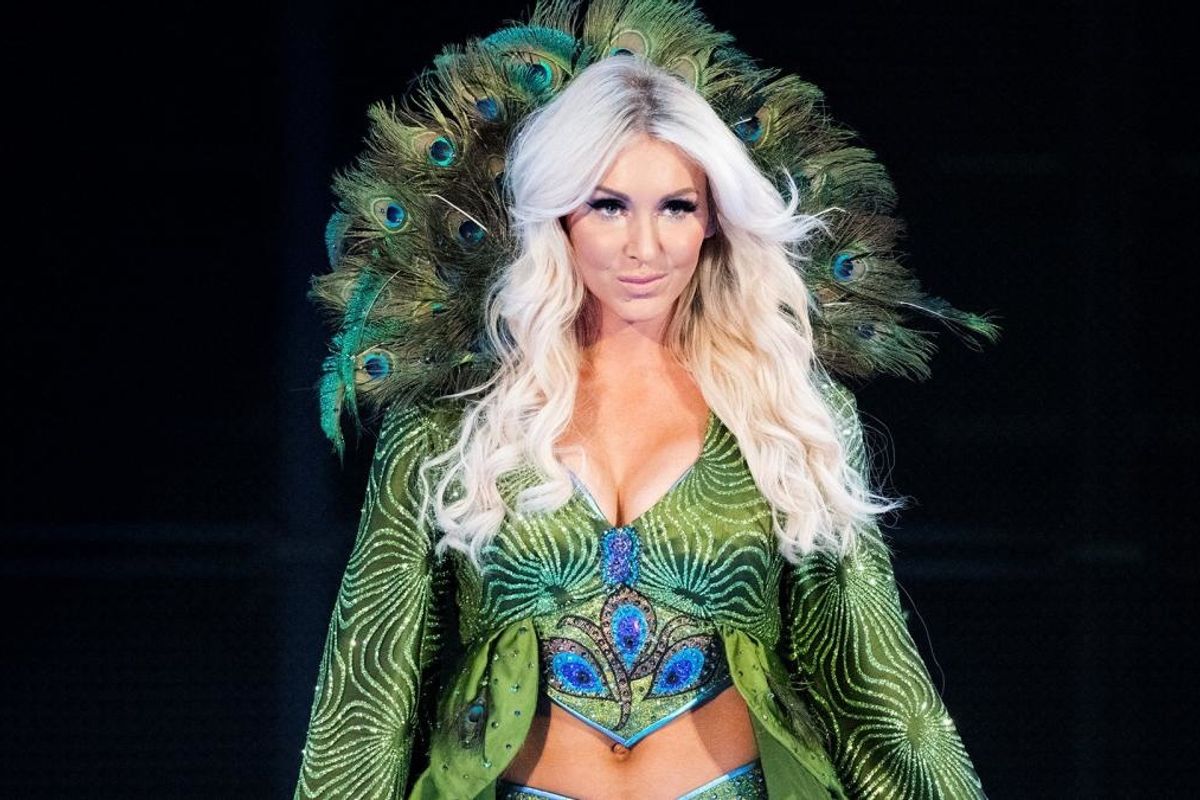 Born with a comic book in one hand and a remote control in the other, Cory DLG is the talent of Conroe's very own Nerd Thug Radio, Sports and Wrestling. Check out the podcast replay of the FM radio shows www.facebook.com/nerdthugradio!
The road to Wrestlemania hit a speedbump in the sendoff week for Fastlane.
This week on Raw there was some good - the reformation of The Shield, which is a little odd considering the unknown status of Dean Ambrose's future post Wrestlemania. There was some bad (most of the matches this week) and there was some ugly - the Ronda Rousey heel turn and the changes made to the Raw Women's title matches for both Fastlane and Wrestlemania.
The unexpected return of Roman Reigns has helped redefine the direction of Seth Rollins and Dean Ambrose who seemed to be rudderless even with Rollins having a title match against Brock Lesnar at Wrestlemania. It's hard to tell a story with no champion to play off of so Seth Rollins is left to feud with people who aren't holding the belt he's trying to win. Triple H cut a great promo for what was hinted at last week, a likely Wrestlemania match between Bautista and Triple H and that about wraps up the good parts of Raw this week unfortunately. A gauntlet match between Heavy Machinery and three weak tag teams went as scheduled and Ricochet and Aleister Black continued their tag team feature tour against Raw tag team champions the Revival. The big ending for this match was Ronda Rousey laying down terms and Stephanie McMahon seemingly giving in, after saying last week that she was the boss and no one tells her what to do. So now Fastlane is Charlotte Flair vs Becky Lynch, if Becky wins, she gets into a triple threat for Wrestlemania. Not sure why Charlotte is factored into any of this; Becky has cut a white hot streak through the WWE universe lately and sticking Charlotte into this mix just muddies Becky's seemingly inevitable title reign.
Smackdown wasn't much stronger overall as a send off for Fastlane, with R Truth losing a fatal four way to Samoa Joe and now he's the US Champion. The title has changed hands several times over the past few months and at this point there isn't a reign to speak of as every few weeks someone else is winning the belt. It feels a bit like a weird game of hot potato. Ricochet and Aleister Black returned yet again making this their third week in a row on both Raw and Smackdown in a tag match. Without real certainty where they will end up or what the end game is they have done a good job in their matches and seem to have won over the WWE universe. Kevin Owens return continues and he seems to have added more than just Stone Cold's stunner to his move set, including even throwing in a nod to Steve Austin during his banter with Daniel Bryan with a "that's the bottom line. Smackdown continued the trend of finishing with the women's rivalry, featuring Becky and Charlotte yet again. Becky Lynch is owning this character turn with great mic skills but Charlotte Flair in the role of spoiler hasn't quite worked out as well, but the story is where it is.
Fastlane is this weekend and after this WWE can do itself the favor of only having to focus on one big event at a time, as all the set up for Wrestlemania has gotten in the way of both Fastlane and Elimination Chamber.
One of the big factors that led to the Texans' loss to the Jaguars on Sunday was the secondary. Multiple flags for pass interference gave Jacksonville more opportunities to pick up first downs and score points.
Can confirm #Texans backup CB Shaq Griffin was cut.

Griffin started 6 games this year when Derek Stingley was out with a hamstring.
— DJ Bien-Aime (@Djbienaime) November 29, 2023
So it's no surprise that DeMeco Ryans is making some changes to his defense this week. According to several reports, Texans corner Shaq Griffin has been cut.
Nickel corner Tavierre Thomas was flagged for PI more than once on Sunday, and was burned badly by Jaguars receiver Calvin Ridley for a touchdown.
DeMeco was asked after the game if he considered replacing Thomas with Desmond King or Shaq Griffin. Ryans didn't give a definitive answer, but it looks like we got one today.
One has to wonder if Desmond Kings' experience playing nickel was the reason for his promotion to the active roster and why Griffin was released. If Thomas continues to struggle, King looks like the next man up to replace him.
#Texans activate Denzel Perryman, promote Desmond King to active roster, release Shaq Griffin, sign Matt Ammendola and Garret Wallow to practice squad, released Gerrid Doaks from practice squad and placed Tytus Howard (knee-patellar tendon surgery pending) on injured reserve https://t.co/knyyoqo7yC
— Aaron Wilson (@AaronWilson_NFL) November 29, 2023
The Texans also made some other adjustments to their roster on Wednesday, per Aaron Wilson. Linebacker Denzel Perryman returns from suspension, kicker Matt Ammendola and linebacker Garret Wallow join the practice squad. They also released Gerrid Doaks from the practice squad.
The other big piece of news involves left guard Tytus Howard. He heads to injured reserve, ending his season after hurting his knee against Jacksonville.
SportsMap Emails
Are Awesome