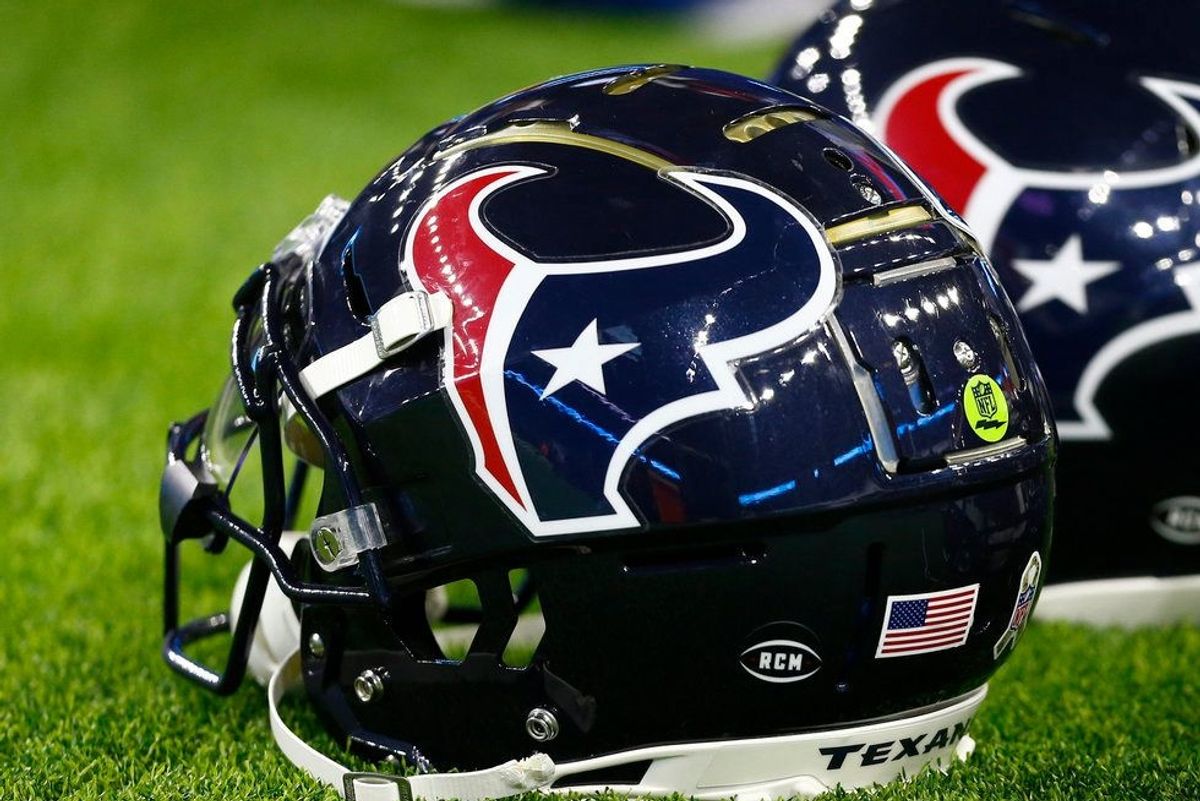 We all saw the debacle of the 51-31 loss to the Chiefs. We also know there have to be some changes made. One of the definitions of being insane to be unable to think in a clear or sensible way. Fans are fed up. The media is chomping at the bit. One thing we all need to understand is that Bill O'Brien isn't going anywhere any time soon. He's so engrained into the fabric on Kirby that it'll take a miracle for him to be ousted. So what now? Where does this organization go from here? How do they improve? Glad you asked. Here are five key things I believe the organization needs to do to improve this offseason:
New Defensive Coordinator
Romeo Crennel needs to be fired, retired, not retained, or whatever/however they choose to get rid of him. He wasn't the right hire when O'Brien took over in 2014 and has proven himself fit for replacement after that loss to the Chiefs. Crennel is a good defensive mind, but the game has seemed to pass him by. Failing to adjust to the personnel available to him and produce results made him appear as if he's too stuck in his ways or not capable of changing to adapt to today's game. There are too many qualified candidates out there that can come in and take over that side of the ball that could make a difference. Chuck Pagano, Kris Richard, and Marvin Lewis are the first few that come to mind.
A Real GM
The team already came out and said they won't be hiring a general manager this offseason. So if they went out and did the opposite, it would mean they either lied, or had an about face. I'd rather be labeled a liar than an idiot. Giving Nick Martin and Whitney Mercilus the extensions they did when they did were both bad enough. When you add the Jadeveon Clowney saga/trade and the trade for Laremy Tunsil and Kenny Stills to the mix, it becomes apparent that O'Brien has too much influence on roster decisions. A real GM won't cripple the team's draft capital and/or misuse cap space. The teams that consistently compete for Super Bowls have roster fluidity that keep them in contention. The Texans need that in the worst way.
A Second In Command On Offense
O'Brien has been calling plays ever since he got to Houston. He's grown and evolved, but not enough. He also thinks he's the only one with answers on that side of the ball. We all see where that's gotten this team. A new set of eyes and different way of thinking is needed. Deshaun Watson will be due for an extension soon. If the organization wants to maximize his potential, they'll need to force O'Brien to hire another set of eyes on offense. This person needs to be given free reign to call plays, implement gameplans, and influence roster moves on that side of the ball.
Ombudsman
A new GM, OC, and DC is one thing, but this team needs an ombudsman. There are so many things that need to be addressed: the roof of the stadium, team colors/logo, coaching staff, public relations, and media relations. Addressing them with someone engrained in the organization won't help. Hiring an outside consultant, permanently or temporarily, would help in getting this team in the best shape it could be in. The perception of this team as a complete joke has permeated into the national media given the stories about O'Brien's ineptness following the washing in Kansas City. An overseer would help in improving everything from top down about this organization.
The McNairs Need To Flex
In the animal world, the alphas make themselves known. There are certain ways to go about doing so. Some involve simple acts (like peeing to mark one's territory), others involve more drastic ways (like killing the competition). This is where the McNairs need to flex their muscle and mark their territory. Before he passed away, Bob McNair turned a $700 million dollar investment into a $2-plus billion dollar cash cow. It's up to his son Cal and wife Janice to keep the cow fat by turning it into a real contender. If they don't act fast, they'll let O'Brien ruin a good thing and it'll take longer to repair. Acting now will keep the window open while Deshaun Watson, J.J. Watt, and DeAndre Hopkins are still in their primes and under contract. It'll also show the fans that they mean business and that's something that'll keep them coming.
I told a few Texans fans the thing I dislike most about all this is seeing the diehards suffer through another disappointing season. They spend tons of their hard-earned money every year on a team that inevitably lets them down. When you have as much talent as this team has, the results need to match. When things continually look the same, as in failures, people get fed up. When people get fed up, they stop spending that hard-earned money. When that money stops flowing, ownership takes notice. The biggest two questions are: will they take notice before the money stops flowing or after, and when will they act?
One of the big factors that led to the Texans' loss to the Jaguars on Sunday was the secondary. Multiple flags for pass interference gave Jacksonville more opportunities to pick up first downs and score points.
Can confirm #Texans backup CB Shaq Griffin was cut.

Griffin started 6 games this year when Derek Stingley was out with a hamstring.
— DJ Bien-Aime (@Djbienaime) November 29, 2023
So it's no surprise that DeMeco Ryans is making some changes to his defense this week. According to several reports, Texans corner Shaq Griffin has been cut.
Nickel corner Tavierre Thomas was flagged for PI more than once on Sunday, and was burned badly by Jaguars receiver Calvin Ridley for a touchdown.
DeMeco was asked after the game if he considered replacing Thomas with Desmond King or Shaq Griffin. Ryans didn't give a definitive answer, but it looks like we got one today.
One has to wonder if Desmond Kings' experience playing nickel was the reason for his promotion to the active roster and why Griffin was released. If Thomas continues to struggle, King looks like the next man up to replace him.
#Texans activate Denzel Perryman, promote Desmond King to active roster, release Shaq Griffin, sign Matt Ammendola and Garret Wallow to practice squad, released Gerrid Doaks from practice squad and placed Tytus Howard (knee-patellar tendon surgery pending) on injured reserve https://t.co/knyyoqo7yC
— Aaron Wilson (@AaronWilson_NFL) November 29, 2023
The Texans also made some other adjustments to their roster on Wednesday, per Aaron Wilson. Linebacker Denzel Perryman returns from suspension, kicker Matt Ammendola and linebacker Garret Wallow join the practice squad. They also released Gerrid Doaks from the practice squad.
The other big piece of news involves left guard Tytus Howard. He heads to injured reserve, ending his season after hurting his knee against Jacksonville.
SportsMap Emails
Are Awesome