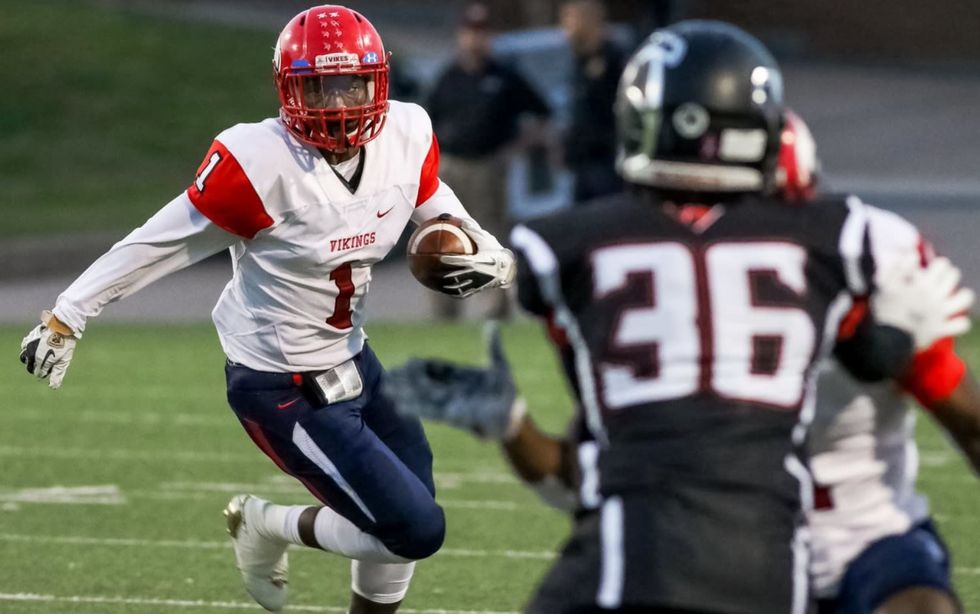 The Vikings have the most returning starters in the district. Photo courtesy of Vype
This article originally appeared on Vype.
With the football season around the corner, it's time the first edition of the Fort Bend ISD football rankings.
This is an examination of play on the field every week and an attempt to give perspective on where each team stands week by week.
Although Fort Bend ISD's 11 high schools will play in three different classifications, these rankings will only take into account teams' ability to win games and the quality of their opponents.
No games have been played, but after gathering information and seeing teams practice in person here's how I think they stack up as of now.
1) Marshall Buffaloes
Marshall returns much of last year's squad they have two 1,000 rushers returning that alone is enough to make them a Top 5 team. Their defense and speed pushes them over the top with track stars lining up at skill positions like Dominic Houston-Shepard, Avery Helm, Devon Achane and Korey King. Marshall's definition of a successful season may come down to their game against Manvel -- one that could determine the district champion.
Continue reading on Vype.
Alex Bregman has been mentioned in trade rumors lately. Would the Astros listen to offers? How does this affect their window of contention?

Don't miss the video above as we discuss the likelihood of the trade, and what the Astros should expect in return.
If you enjoy the videos, subscribe to ESPN Houston on YouTube!
SportsMap Emails
Are Awesome