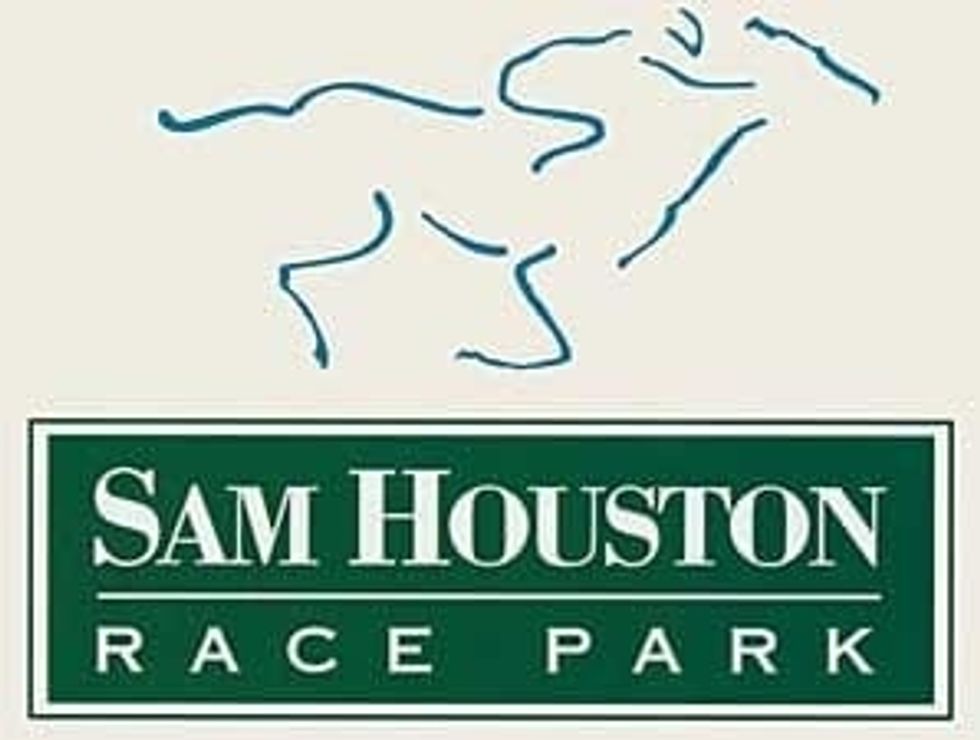 It's race day at Sam Houston. Sam Houston Race Park
It's Wednesday racing at the Sam Houston Race Park thoroughbred meet. Here are my selections. These are not meant to be in exact order, but merely the four horses I think have the best chance to win. For beginners, I suggest exacta boxes with three horses, using two of mine and one of your own. And you can always pick up a copy of Acing Racing 2016 to learn everything you need to know. (These are the picks and format that are available on the free tip sheet at SHRP).
FIRST
7-2-6-3
COMMANCHE HOPPER
Close in first try over the track and should get a good trip under Sasha
SECOND
8-2-3-7
DANNY'S TURBO
Has yet to miss the board in four turf sprints while facing tough customers in La. 
THIRD
 8-5-3-1
VISCIOUS GRASSHOPPER
Faced quality runners at Woodbine but specializes at this distance and could pop at a price
FOURTH
2-1-9-6
CIVITAVECCHIO
Ran behind the 1 at Retama but should get a nice trip off the speed and could upset
FIFTH
8-2-1-10
LAST DESSERT
A beaten favorite in last but barn's young horses usually improve with each start
SIXTH
1-6-5-3
OLDWYCK was a little flat in meet debut but should improve
SEVENTH
7-6-5-4
TIZ A MELODY
Has faced stakes company and run well on grass but distance is a question mark
EIGHTH
1-6-7-8
ZILKER 
Lost the rider in turf start last out but should be in the mix here
NINTH
2-3-4-9
ALL ABOUT VOODOO
Another Asmussen runner who should show a lot more in this spot
When Bryce Young and CJ Stroud were drafted with the first two picks of the NFL Draft, we knew they would be compared to one another for years to come.
And here we are just 11 games into the season and one quarterback has already seen his head coach fired. Panthers owner David Tepper spoke to the media on Wednesday and discussed his decision to fire Frank Reich, and also set the record straight on how they arrived at the decision to draft Young.
In so many words, Tepper basically blamed the Texans for how the top of the draft played out. He mentioned Stroud by name and said the Panthers were ready to draft him at No. 2 overall until the Texans backed out of the three-team trade with the Bears.
Tepper made a point of saying everyone in their building had Bryce Young as the top player on their draft board, despite rumors about Frank Reich preferring Stroud.
CJ Stroud and the Texans have been so much better than Bryce Young and the Panthers that Tepper clearly felt it was necessary to defend himself, and the decisions he's made for the organization.
In the end, the person that gets the worst end of the deal is Bryce Young. Coaching changes can be very difficult on young quarterbacks. And it looks like he'll have to learn a new offense in his second year when the Panthers hire a new coaching staff.
How fortunate we are as Texans fans to have DeMeco Ryans and CJ Stroud leading the team moving forward.
With all of this in mind, is there a reason Texans fans haven't fully bought in to the new-look Texans? JJ Watt was a guest on The Pat McAfee Show this week and was asked about the team's inability to fill the stadium on Sundays.
As a former player for the Colts, McAfee always thought Houston had the loudest and best fans in the NFL. And while the Texans are 9th in attendance this year according to ESPN, even CJ Stroud has asked for the fans to fill the stadium.
So there is something to it. You can see the empty seats in photos. So why aren't the Texans packing NRG with a shiny new franchise QB?
We believe the recent history of the team is why fans are slowly coming back. McAfee wasn't here for:
Bill O'Brien cussing at fans during games
Trading DeAndre Hopkins away for next to nothing
The Jack Easterby disaster
Deshaun Watson allegedly blaming ownership for why he wanted out
The Deshaun Watson scandal
Firing back-to-back coaches after one season, and the list goes on.
Don't miss the video above for the full conversation!
If you enjoy the videos, subscribe to SportsMapTexans on YouTube!
SportsMap Emails
Are Awesome