H-Town Run Tourist: Houston Favorite
Get your exercise on and your culture on at Hermann Park
Dec 26, 2019, 6:50 am
Jovan Abernathy is an international marathoner and owner of Houston Tourism Gym. To claim your free tour, contact her at info@tourismgymhtx.com. Follow her on Twitter @jovanabernathy. Instagram @TourismGymHtx. Facebook @TourismGymHtx
I was taking a drive through Hermann Park the other day. It gave me so many memories. When I waited tables in Rice Village, I would sneak in extra mileage and hill training on my breaks. I wanted to see how much I could do without being late to work. As a matter of fact, I have had a lot of personal memories at Hermann Park. Chances are, you have too. If not, here are a few reasons to visit Hermann Park to make a few memories of your own.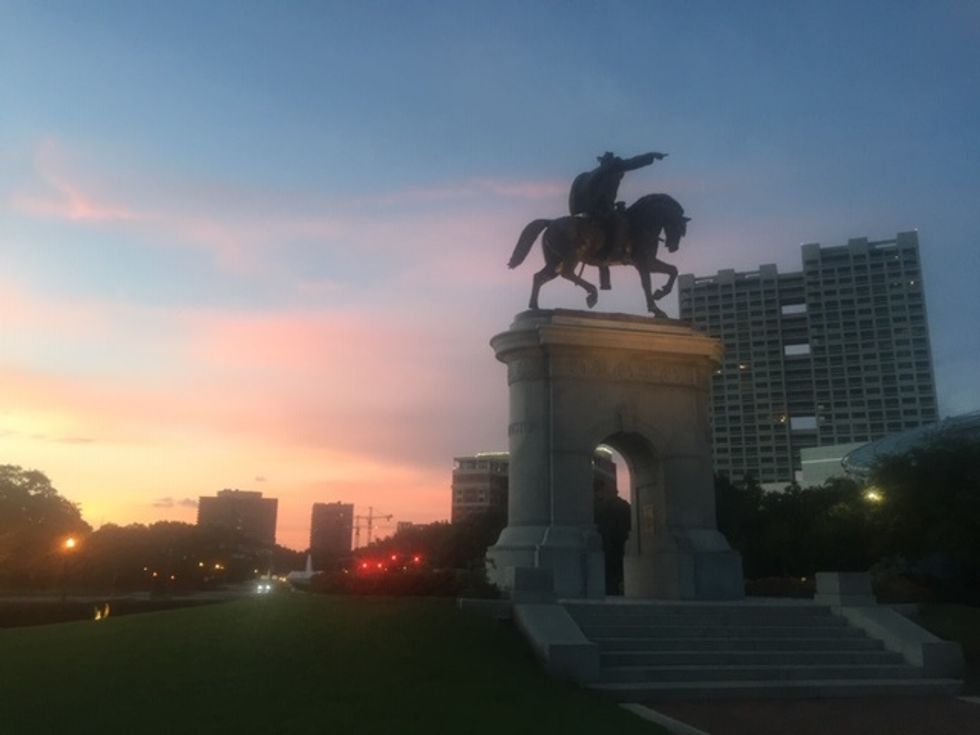 Sam Houston Statue
Author's Own
But first, a little Hermann History.
Hermann Park is a hub for exercise, hard- core training, golf and culture that sees 6 million Houstonians and tourists a year. 105 years ago, a real estate investor named George Hermann deeded the city of Houston the land that has become 445 acres of green space that is now the Hermann Park that we know and love. Here is a fun fact: Did you know that in 1922, the Hermann Park Golf Course became the first public golf course to welcome all races?
*Cited from the Hermann Park original website.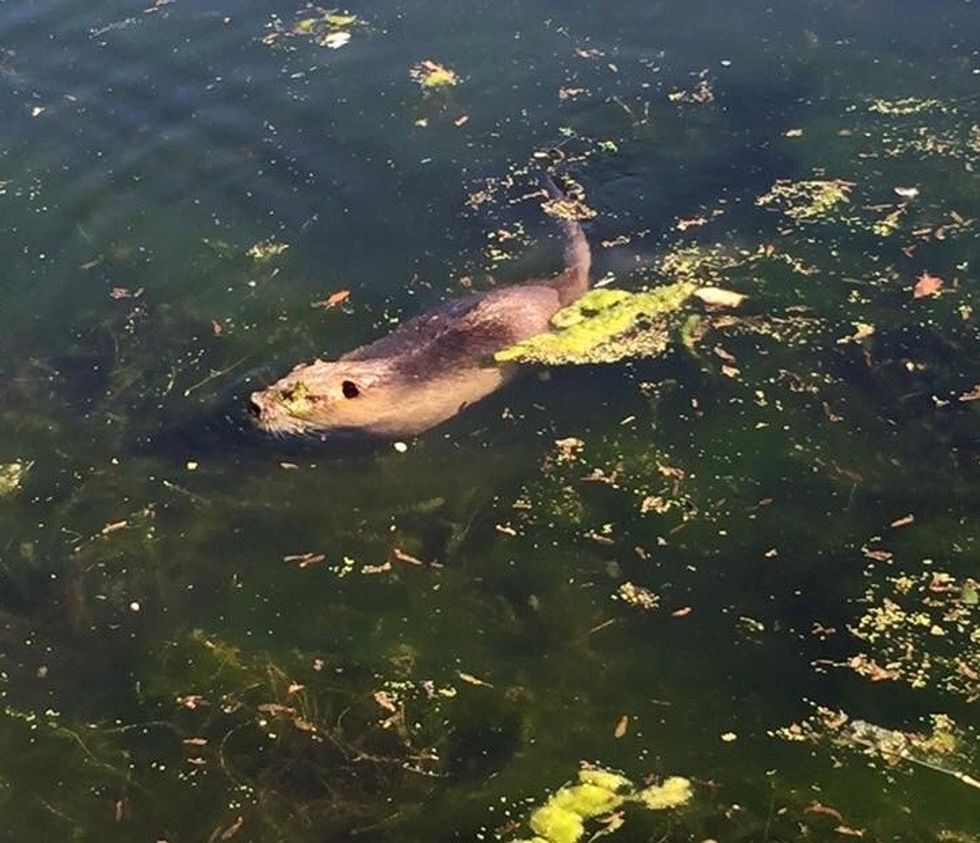 Rodents of Unusual Size
Author's own
Abundant foliage and wildlife.
Take a walk through the Japanese Flower Gardens and you will see all of the trees and lily pads in the water. If you continue walking, you will walk into families of ducks and geese. Your run may begin here with the geese chasing you. Stay away from their goslings. They won't tell you twice. And they do have facial recognition. During spring, you will see not one, not two, but over a hundred turtles. You may also see some nutria swimming in the pond as well. I don't know why I'm not more afraid of these Rodents of Unusual Size. I guess, I respect how they just do them and not get all up in mine. That's pretty cool.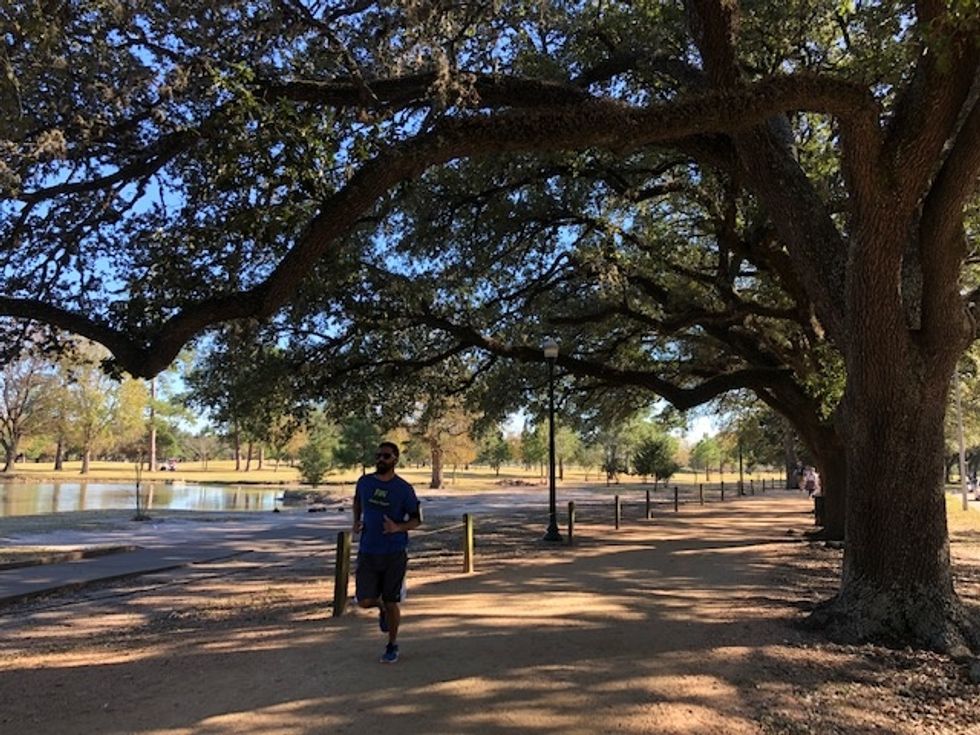 Run around the golf course on the cinder path.
Author's own
Get your exercise on.
So, obviously, we are talking about a park. When I think park, the first thing I think of is exercise. When I was training for the 2008 Houston Marathon with Kenyan Way, we used Hermann Park for extra mileage that was easy to calculate and it was a great way to get from the Museum District to Rice University. Those were some long days, but worth it. You can definitely enjoy a 4-5 mile run or a walk around the golf course, the refection pool, and through the Japanese Gardens. The best thing is not only is the scenery ever-changing, but its all on the luxurious cushion of the cinder path that is oh so good on your joints. There is also workout equipment in the park as well as a full-on weight room in the community center.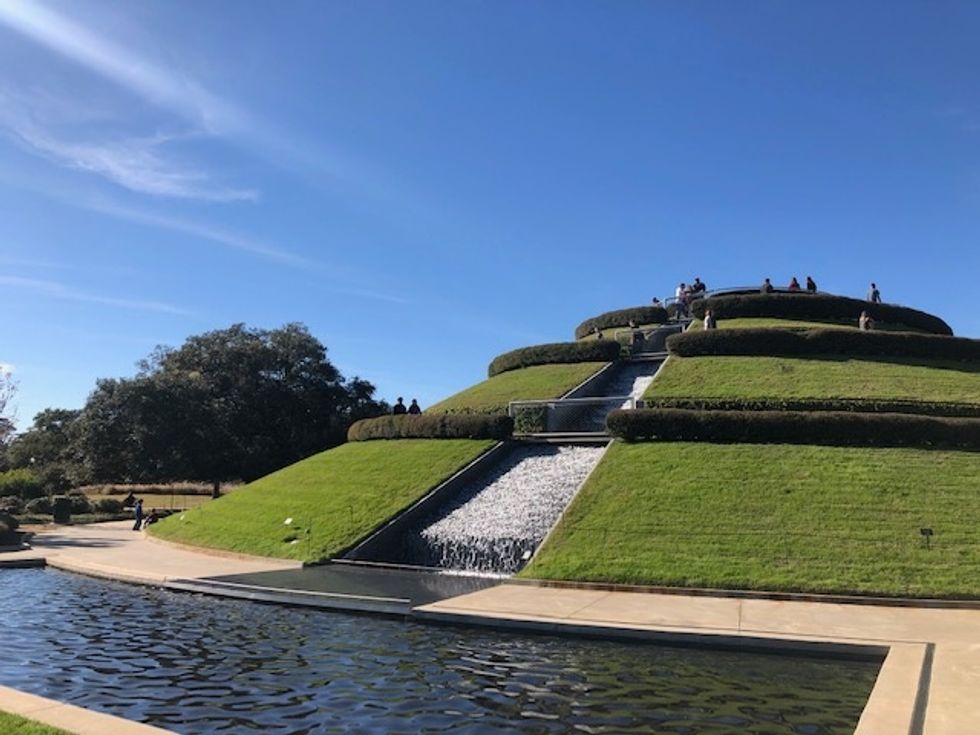 McGovern Centennial Gardens
Author's own
Picture worthy landmarks.
Of course, there are some amazing wildlife and foliage in Hermann Park, but there are some amazing picture worthy landmarks as well. Jesse Jones Reflection Pond and Mecom Fountain come straight to mind. Jesse Jones Reflection Pond is also great for a picnic lunch and a good book as well as sprint running with a slow rising hill. The Pyramid at McGovern Centennial Gardens offers a great photo opportunity and some great hill running. Just make sure that no one else is there. Of course, there is the Sam Houston Statue that caused a lot of controversy in the last couple of years. I'm going to say it. Remember, this is coming from a black woman and said with love. Who wasn't racist and owned slaves back then? That is what they did. You can't just rip up Houston and Texas history because of this. Regardless of the man's political stance, this statue is part of Houston history and should be left alone. I will continue to take pictures by it and that is that.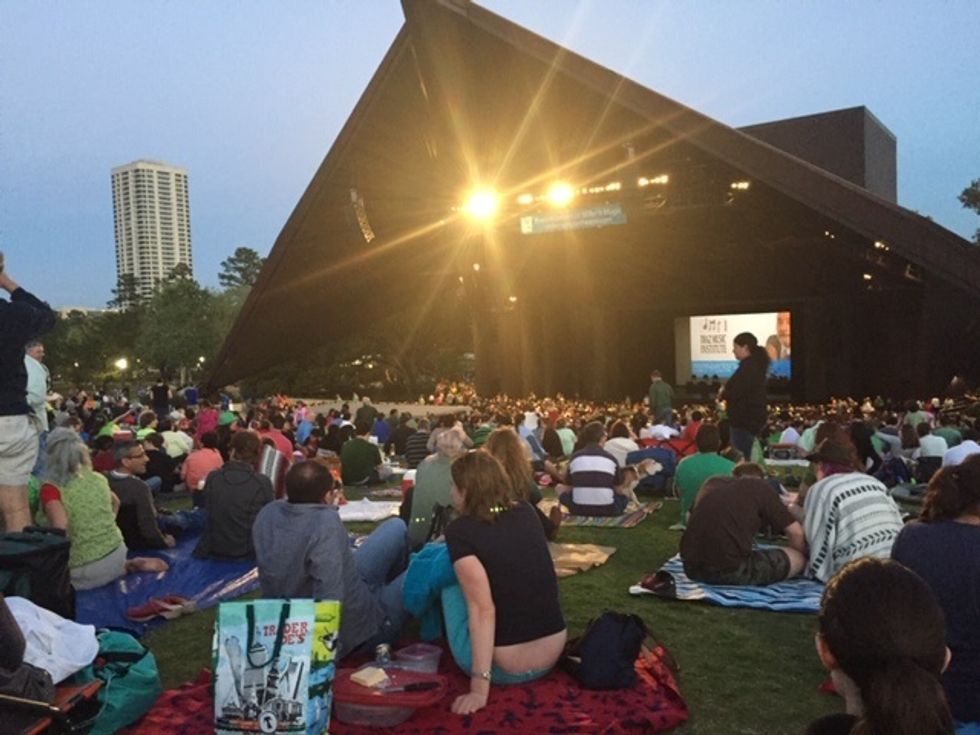 Treat yourself right at Miller Outdoor Theatre
Author's own
Miller. Outdoor. Theatre.
Enough said. One of my first expressions of self love and care as an adult was at Miller Outdoor Theatre. I brought a picnic meal complete with pate and cheeses along with a blanket to the hill at Miller. I was determined to enjoy my own company while enjoying some culture. It took some getting used to, but it was the first time that I had a great time by myself. We are done being existential. Today, you can still enjoy performances that range from Shakespeare to Bollywood, from Ragtime to Chinese Ballet to Hip Hop and children's plays. All for free. Just don't bring glass or weed.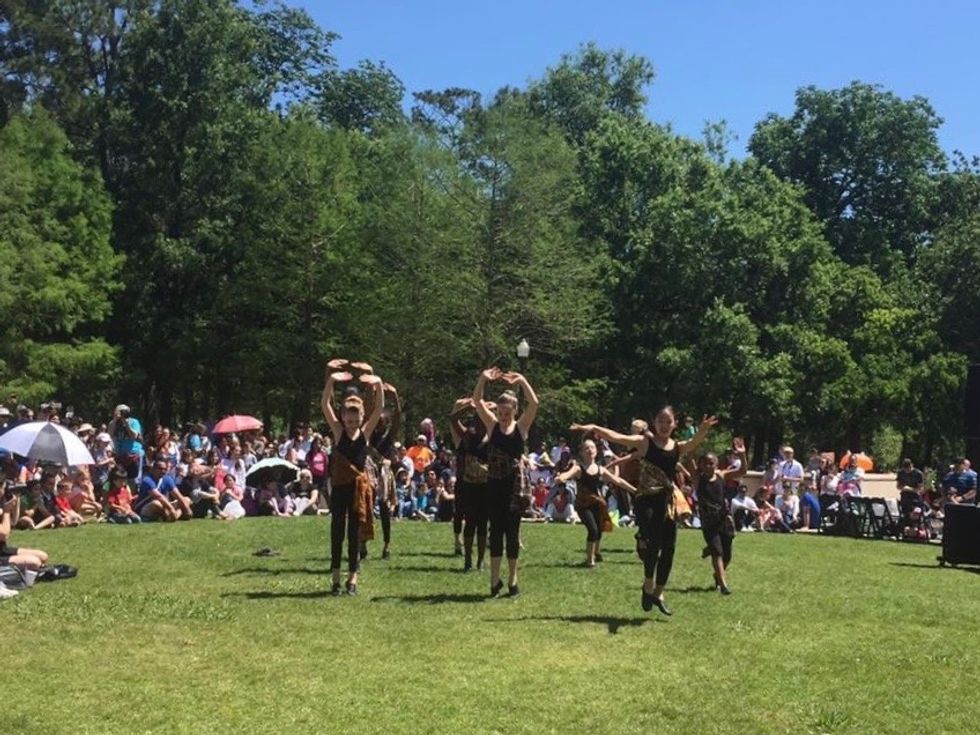 Lots of performances
Author's own
Really awesome events.
Whether you are on vacation, just moved here, or a long time resident, you will definitely enjoy the amazing events at Hermann that are for all ages. Bring your kite to the Annual Kite Festival and you will find 10,000 other friends who love to fly kites just as much as you do. Other events include Hats in the Park, Evening in the Park, and Run in the Park.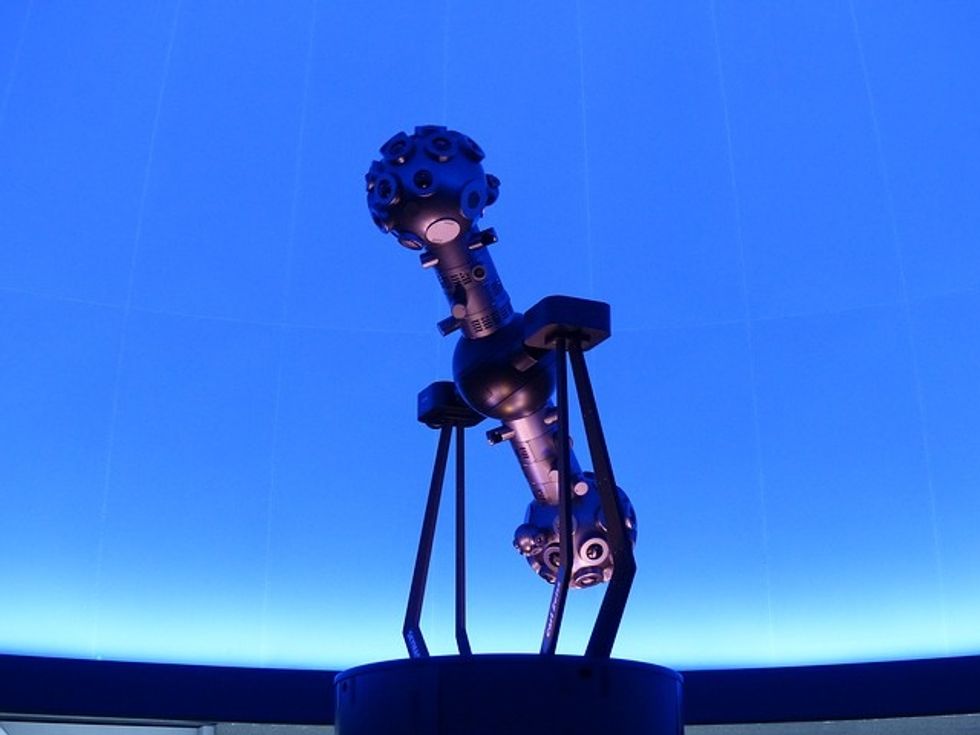 See the Dark Side of the Moon at Burke Baker Planetarium
Pixabay.com
It is the hub to the Museum District and the Houston Zoo.
Park your car once and you will not need to move it all day. Hermann Park is a few footsteps to the Houston Zoo (ooh Zoo Lights is going on right now!), the Museum of Natural Science. (Burke Baker Planetarium shows the Dark Side of the Moon most evenings at 5pm. You know Pink Floyd.) Don't forget the Norman Rockwell exhibit at the Museum of Fine Arts Houston.
Hermann Park has something for everyone. You could be a family of five with young children, a couple getting to know each other, or a tourist from Abu Dhabi staying at Hotel Zsa Zsa. You will definitely get a taste of Houston culture and hospitality.