Here's what the Astros should expect from Kyle Tucker after his breakout season
Oct 22, 2020, 5:56 pm
Tucker looks like the real deal. Photo by Tim Warner/Getty Images
Kyle Tucker finally had his breakout season in 2020. The 23-year-old flashed potential to be a legitimate five-tool threat. He slashed .268/.325/.512, swiped eight bags, and played above average defense. Is Tucker's performance sustainable? Not only that, but is there room for growth?
Hard Hit % - 44.5%
Barrel % - 9.1%
K % - 20.2%
BB % - 7.9%
Chase % - 26.2%
The first thing to realize with Kyle Tucker is the small sample size at the MLB level. Despite appearing in three separate seasons, he's played in a total of 108 games, which is obviously quite a bit shy of even one full season. He also has an extremely unique swing that you wouldn't teach to anybody, but it "works" for him. This makes him a tough hitter to judge, as it's uncomfortable judging mechanics that work for him, and it's uncomfortable judging numbers that haven't had time to develop trends.
Hard Hit, Barrel, and Chase numbers are unavailable for the minors, but walk and strikeouts percentages are. This creates the ability to at least look at one trend.
Tucker broke onto the scene in 2018 with a monstrous season for AAA Fresno, the Astros affiliate at the time. In 2018, Tucker slashed .332/.400/.590 with 24 homers and 20 steals. He had an 18.1% K% and a 10.3% BB% that season. In 2019, Tucker struck out a little bit more (21.6%) but also walked a little bit more (11.2%). Tucker's 20.2% K% in 2020 is more in line with his minor league K%, indicating he's adjusted to major league pitching.
Tucker essentially put the pieces of contact ability and quality of contact from his previous MLB stints together in 2020. In 2018, Tucker didn't strike out very much (18.1% K%), but his 3.9% Barrel % didn't strike fear in any opponent.
In 2019, Tucker had a 12.8% Barrel %, and his 92 MPH average exit velocity is the best of his three seasons in MLB, but he struck out 27.8% of the time and walked just 5.6% of the time.
In 2020, there's a marriage between the two. His K% and BB% aren't as good as his 2018 marks, but they're better than his 2019 marks. His exit velocity and Barrel % aren't as good as his 2019 marks, but they're better than his 2018 marks. Tucker became a hitter that was able to do more damage without sacrificing consistency.
Tucker had a xBA of .267, which is right in line with his .268 average. His .459 xSLG lags behind his .512 actual SLG, but it isn't a catastrophic drop. The version of Tucker Astros fans saw is essentially who he is, but how does he improve?
What really
unlocked
Tucker in 2020 was a change in his setup.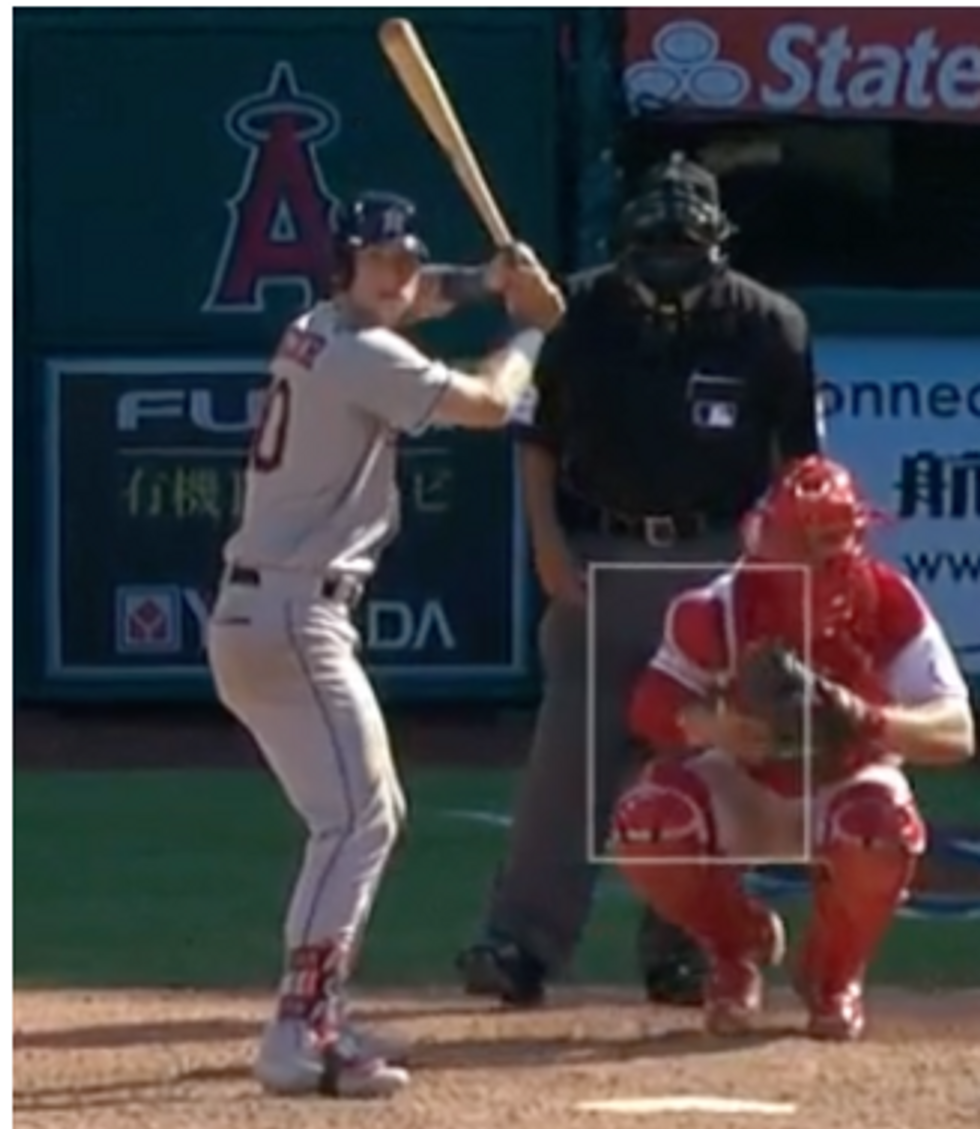 Image via: GraysonSkweres/Twitter/Screenshot
Here he is on August 2nd against the Angels. As you can see, he's standing pretty straight up, and he has a "neutral" stance. Following the game on Aug. 2, Tucker was batting .200/.250/.300 with no homers.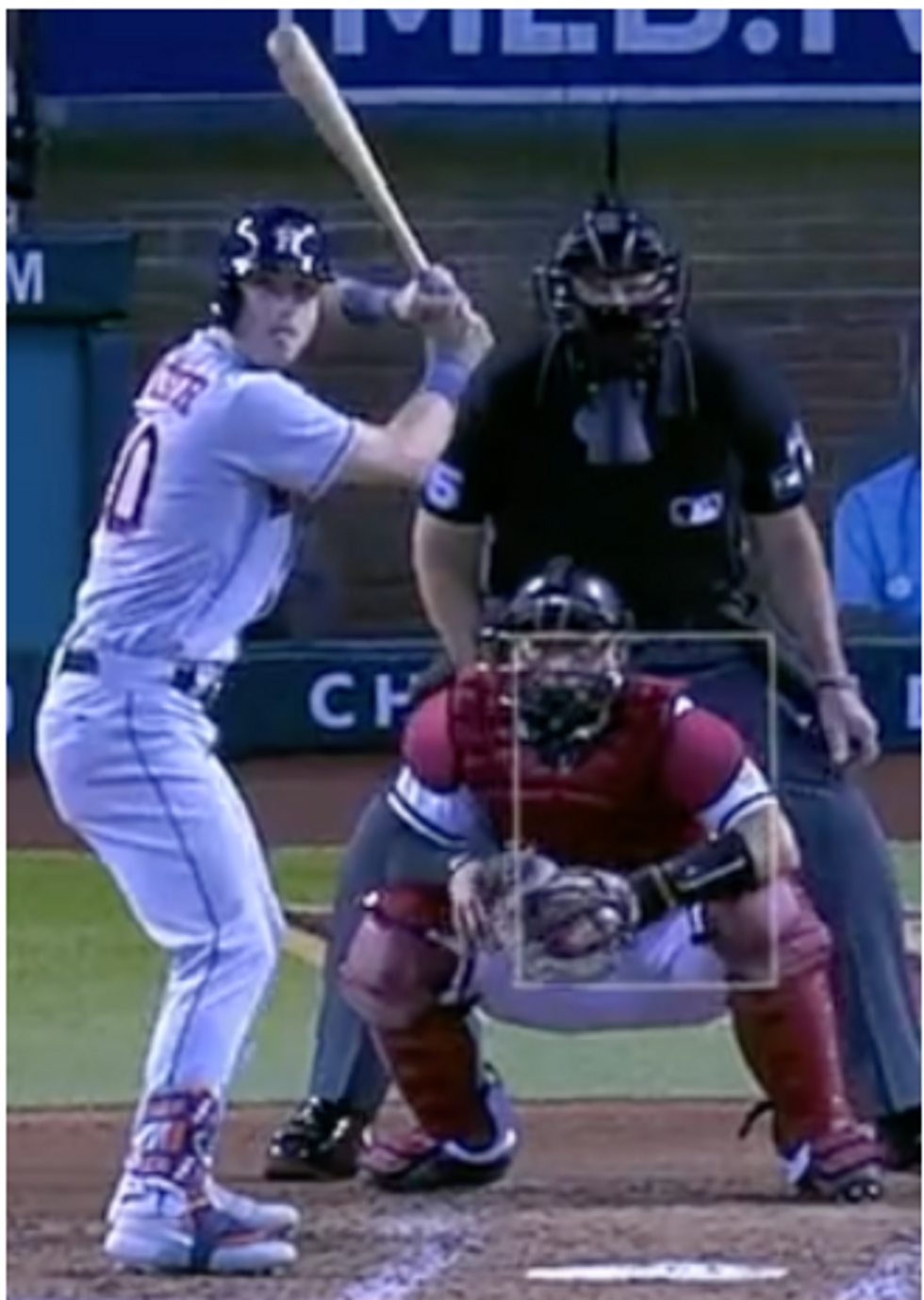 Image via: GraysonSkweres/Twitter/Screenshot
Here's Tucker on August 6th, just a few days later. He's started to close off his stance just a bit, but he's still pretty neutral, and he has a little more forward body lean with his torso. Following the game on Aug. 6, he was batting .214/.267/.357 with a homer.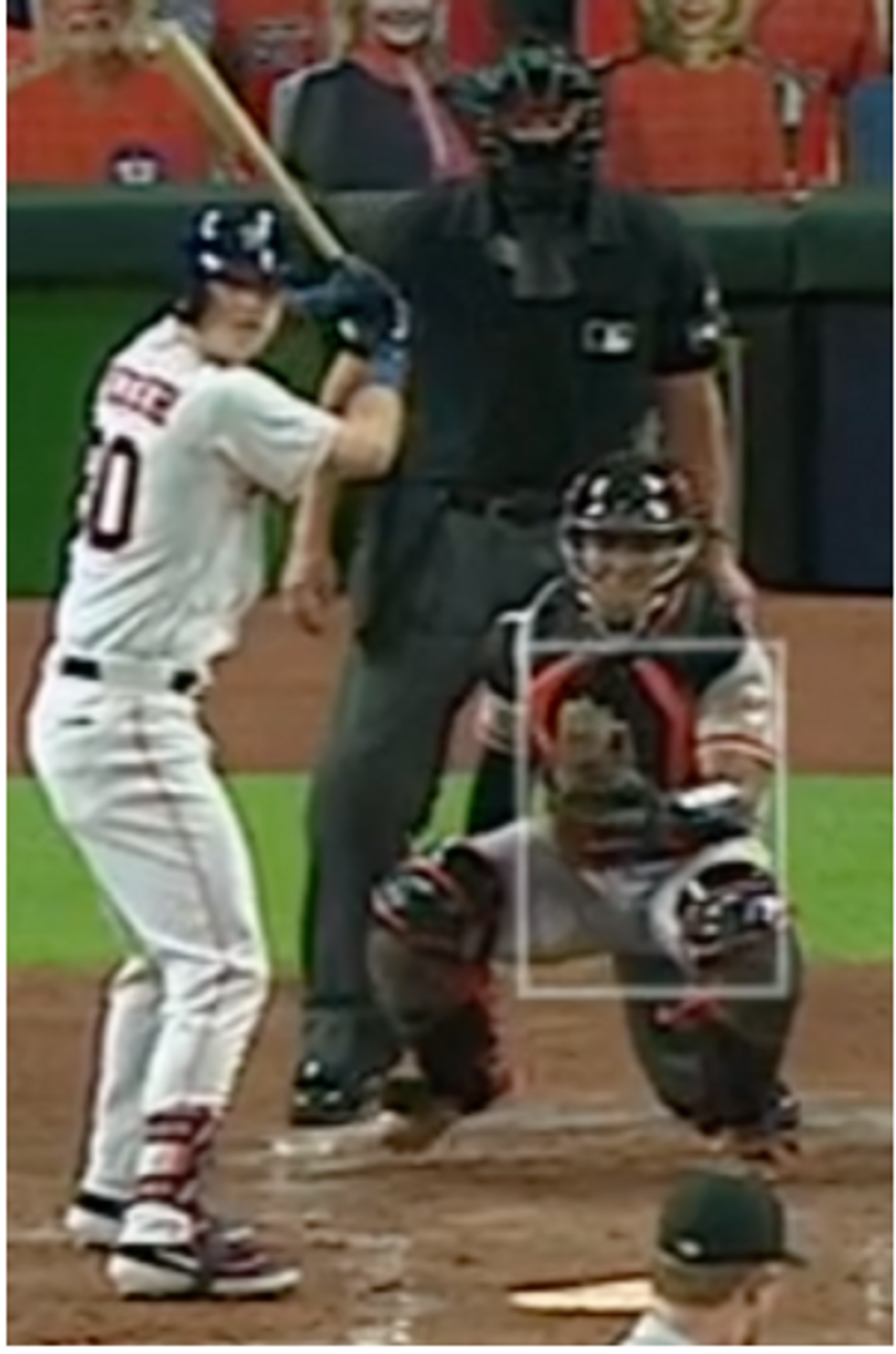 Image via: GraysonSkweres/Twitter/Screenshot
Now, here's Tucker on August 10th. His stance is considerably closed off, and he's maintaining the forward body lean he adopted on August 6th. Following the game on Aug. 10, Tucker was batting .190/.230/.328. It would be the last time any of those numbers would be that low the rest of the year. He maintained that stance for the rest of the season, and he finished the month of August hitting .272/.333/.588.

The swing change allowed him to be a factor on the outside pitch. Tucker would pull off on his front side, which made it tough for him to keep balls fair on the pull side. He'd often yank inside fastballs into the stands down the right field line. It also made him uncompetitive on outside strikes, as he'd either swing-and-miss, or roll them over into the shift.
After he made the change, Tucker started steering inside pitches fair, and he was able to do something with pitches on the outer third.
The next step is finding a way to continue to diversify his batted ball profile. Tucker's pull percentage in 2020 was 47%. That's a higher pull % than guys like Kyle Schwarber and Matt Olson. It was only 1% lower than Rangers outfielder Joey Gallo.
The one dimensional batted ball profile allows teams to shift Tucker aggressively. Teams shifted Tucker in 74% of his at-bats. His wOBA against the shift is .304. In AB's where teams didn't shift him, Tucker had a .455 wOBA. The shift hurts Tucker more than most as well, because he hits the ball on the ground 39% of the time. Gallo and Olson hit it on the ground 32% and 35% of the time respectively.
Lastly, Tucker's performance on breaking balls leaves a lot to be desired. He crushes fastballs, as he batted .303 with a .574 SLG against fastballs in 2020, with a .292 xBA and .528 xSLG. His .208 AVG and .396 SLG against breaking balls aren't very good, and his .209 xBA and .340 xSLG don't tell a prettier story. His 32% whiff % against breaking balls is nearly double his whiff % on fastballs.
If Tucker can learn to be more competitive against breaking balls and learn to use the whole field, then he'll be a really scary hitter. If he doesn't, teams will be able to gameplan for him, and he'll see streaky production similar to other one dimensional hitters like Matt Carpenter and the aforementioned Gallo and Olson.
While the bat may be streaky, Tucker brings it with the glove and on the bases. He had 5 DRS (Defensive Runs Saved) in the outfield in 2020, a 0.6 UZR (Ultimate Zone Rating), and he was plus-4 in Outs Above Average. His well above average speed and instincts give him the ability to be a rangy outfielder and dangerous baserunner.
Tucker had a breakout season in 2020, but there's still changes left to be made if he wants to be a breakout star and not a one hit wonder.
This is part four of an offseason series covering the 2020 Houston Astros. Be sure to check out parts 1-3 on SportsMap.