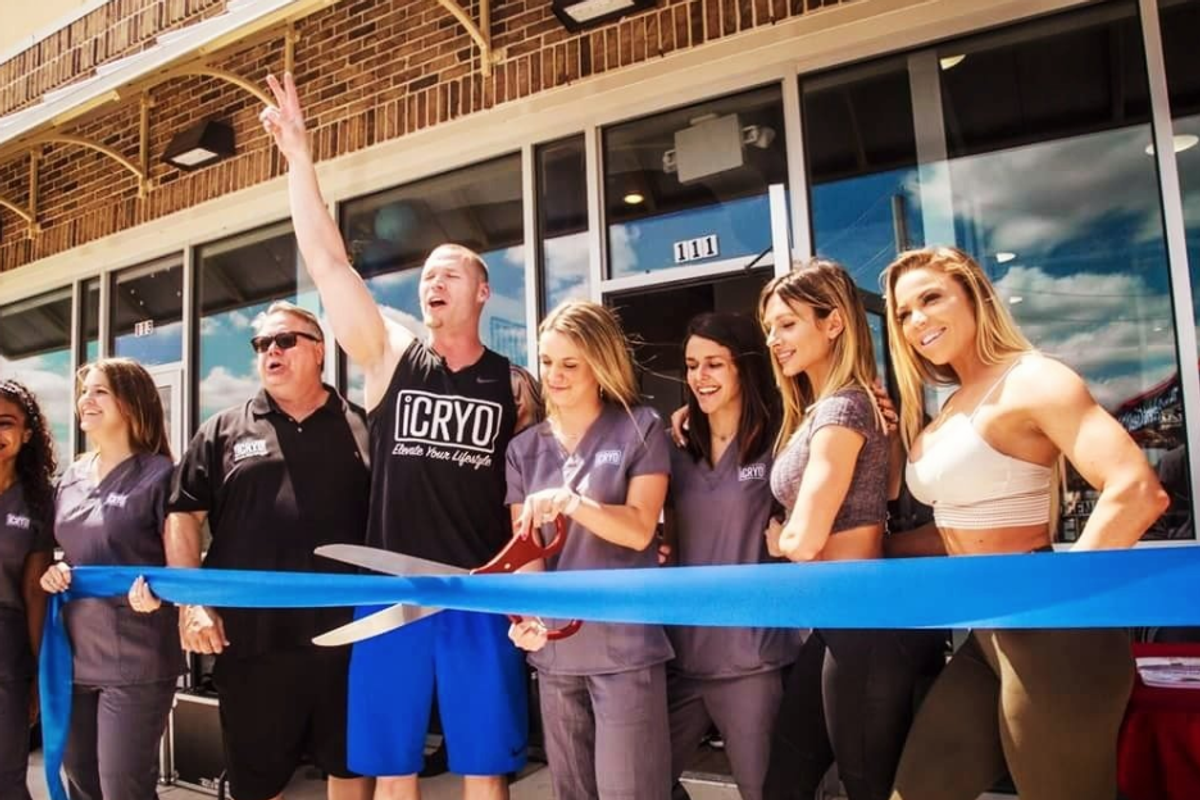 This article originally appeared on InnovationMap and was written by Natalie Harms.
A Houston entrepreneur has taken his cryotherapy and wellness brand and franchised it from its origin in League City to upstate New York. But, that's only the beginning.
The brand, iCRYO, currently has four locations in the Houston area and one in New York, and has four more coming to the Dallas-Fort Worth area, Austin, and another upstate New York location. But that's only the start, says co-founder and COO, Kyle Jones.
Jones says he was among the first in the country to see the potential for cryotherapy as a retail business. He was managing a physical therapy clinic, and they added a cryotherapy machine as a treatment for patients. Jones says he was blown away by how fast the patients were recovering — some even accelerating their healing process by 50 percent.
"I told my boss that we needed to scale this thing. This is a real business, not just an add-on for a PT clinic," Jones says.
As patients overwhelmed the small operation and as retail cryotherapy centers began popping up, Jones decided to branch out on his own. He was 24 at the time.
In 2015, he opened his first location of iCRYO in League City. Jones says he used the location to work out the kinks of his business model, since he didn't really have much to model after. One thing that was most important to Jones, with his PT background, was safety of the patients. He cared about this more than making money, he says.
"I knew first and foremost the one thing that the cryotherapy space didn't have was a certification program, which is kind of terrifying to me," Jones says. "Any therapy has some type of schooling or certification — massage therapy and acupuncture both have it. Cryotherapy even to date does not a certification to it."
Continue reading on InnovationMap to hear about franchise opportunities.
Rockets' Alperen Sengun recently was a guest on Paul George's podcast and spoke about a conversation he had with James Harden.
He said Harden told him he was proud of him. This led George to saying he thinks this means the torch has been passed from Harden to Sengun.
Which made us wonder, is this now Sengun's team? Or is that a little premature and the true leader of the team is head coach Ime Udoka or Fred VanVleet?
Plus, Jalen Green has responded positively from being benched. Is this proof that Ime Udoka has the team taking more accountability and heading in the right direction?
Be sure to watch the video above as we break it all down!
If you enjoy the videos, subscribe on YouTube for our latest content.
Related Articles Around the Web
SportsMap Emails
Are Awesome