Houston fighter Bi Nguyen takes shot with ONE Championship promotion; has bout in Kuala Lumpur on Friday
Jul 11, 2019, 12:48 pm
Houston fighter Bi Nguyen has this week travelled more than 9,800 miles from home in pursuit of her mixed martial arts dream.
Still, the 29-year-old believes the real journey has only just begun.
"You have to just keep moving forward, step by step," says Nguyen. "You have to grab each opportunity put in front of you and for me this is just another beginning."
Nguyen joined the Singapore-based ONE Championship martial arts promotion last December, following the lead of former UFC champions in flyweight Demetrious "Mighty Mouse" Johnson and lightweight Eddie "The Underground King" Alvarez.
Rumors are that more US-based fighters will soon follow suit, and that ONE even has designs on staging events Stateside.
"The plans ONE have are big," says Nguyen. "There's a reason we have all signed on and it's because there are exciting things happening, and on the horizon."
On Friday night in Kuala Lumpur, Nguyen (5-3) takes on Myanmar's Bozhena "Toto" Antoniya (2-1) in an atomweight MMA contest that's part of ONE's Masters of Destiny card.
Later on inside the Malaysian capital's Axiata Arena there will be appearances by the likes of Hawaii's ONE atomweight MMA champion Angela "Unstoppable" Lee (9-1), the undisputed star of Asian MMA. There's also the man many consider to be the greatest living kickboxer in Itay's Giorgio "The Doctor" Petrosyan.
But for fighters such as Nguyen – or "Killer Bee" as she is known inside the cage – such events are where reputations are forged, and rankings improved, against other fighters from Asia and beyond.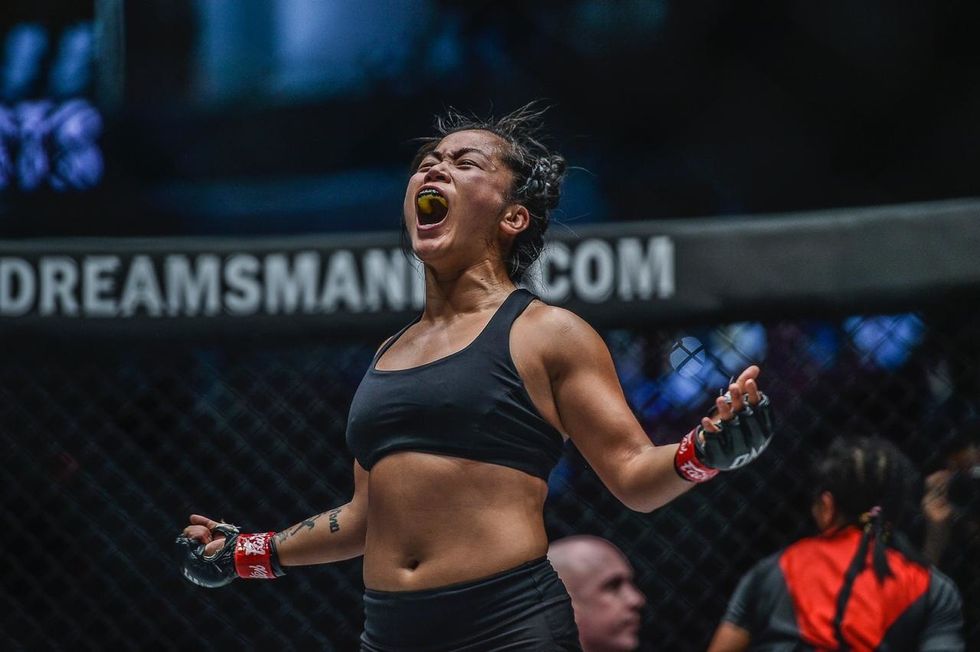 ONE fighting
"I have the skills and I know what I want to do," says Nguyen. "I want to shoot for that title but I know first I have to show what I can do and I have to keep winning, so that's what I am here to do on Friday."
Nguyen, who fights out of and coaches at Savarese Fight Fit in West University Place, signed on with ONE fresh from an appearance in the 37th series of the Survivor reality TV show that ended when she strained her knee.
Nguyen had lasted four episodes before that particular setback struck but had already established herself a firm fan favourite, through sheer force of her personality.
Audiences were also taken by the Nguyen origin story, one that's worth revisiting here. It had seen Nguyen escape Vietnam to California as an eight-year-old with a father who had fought with the South Vietnamese army alongside American forces in the war that ravaged that country from 1955 to 1975.
Coping with a new land, and a new life, proved difficult for the young Nguyen, and she had run away from home – to Houston – as a teenager, before falling into an abusive relationship, that only ended when her partner was hauled off to jail.
By chance, at age 22, Nguyen found the 4oz Fight Club and started training in the ancient martial art of Muay Thai. It changed Nguyen's life, gave her purpose and a sense of belonging, and she later expanded her skills set to MMA as that sport continued to grow in popularity.
Initially part of the domestic circuits back home, Nguyen had fought for the King of the Cage atomweight title in July last year, but lost via second-round submission (rear naked choke) to American Jayme "Atombomb" Hinshaw (4-3). She then decided to take a break from the sport to reconsider her life options.
The call-in from the Survivor team came out of the blue, on ther day she learned her father had died after a battle with cancer. Nguyen then went on to make a winning debut with ONE, announcing herself with a first-round TKO of Indonesia's Dwi Ani Retno Wulan (1-1), and capping a tumultuous year that Nguyen admits still has her head spinning.
"It was such a battle of a year but I couldn't have asked for anything else," says Nguyen. "I wanted to prove that I belong and I did that. Now I want more. It's an amazing place that this sport takes you. Part-time I teach boxing and teaching mostly housewives or women who haven't really done sport or MMA before is so rewarding. To see the empowerment they gain is so rewarding and I know exactly how that feels. Your eyes are brighter, your head is held higher."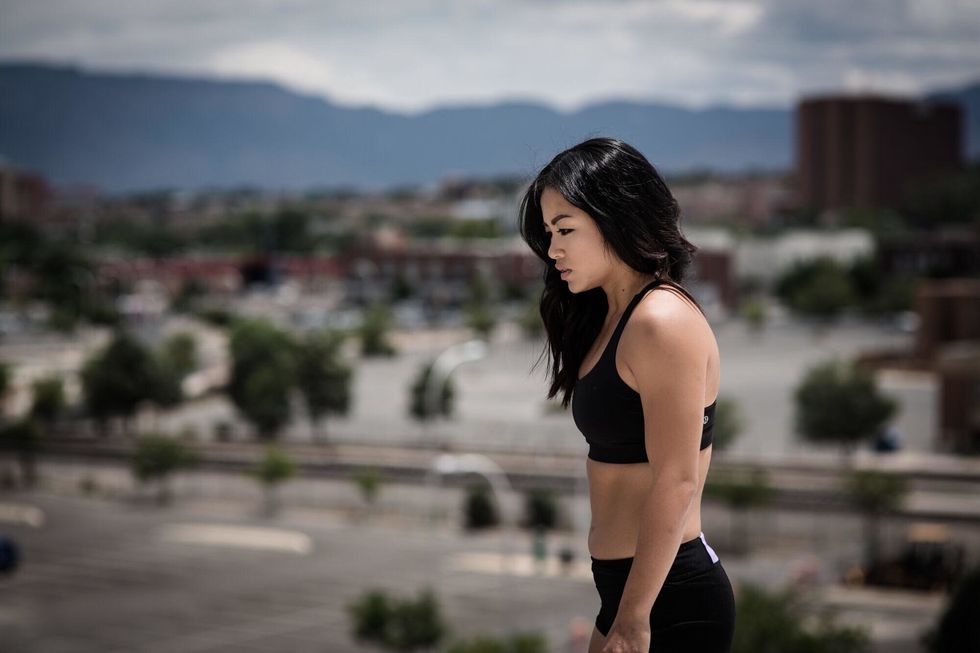 So now it's to Friday night, fresh from a fight camp at with the Tiger Muay Thai team on the Thai island of Phuket that Nguyen took alone, still not being able to afford the kind of support crew favored by the champions.
The 24-year-old Antoniya is a former exponent of the often brutal Burmese martial art of lethwei, where head-butts are allowed, indeed expected, and fighters rarely, if ever, take a backward step. Her punching power was on display in her first turn out for ONE, a 24-second knockout of MMA debutant and compatriot Shwe Sin (0-1) that was the fastest ever in the promotions women's divisions.
But Nguyen knows exactly where she wants to be.
"I go alone for now but one day I hope I can bring my coaches from home," says Nguyen. "But I think that I thrive off challenges. To be a alone, to overcome the adversities that come up at fight camp on my own, it definitely strengthens me as an athlete and as a person. Come fight night I know I'll feel like nothing can stop me."
ONE Championship events are available live – and free – via the super app found via https://www.onefc.com/download-app/