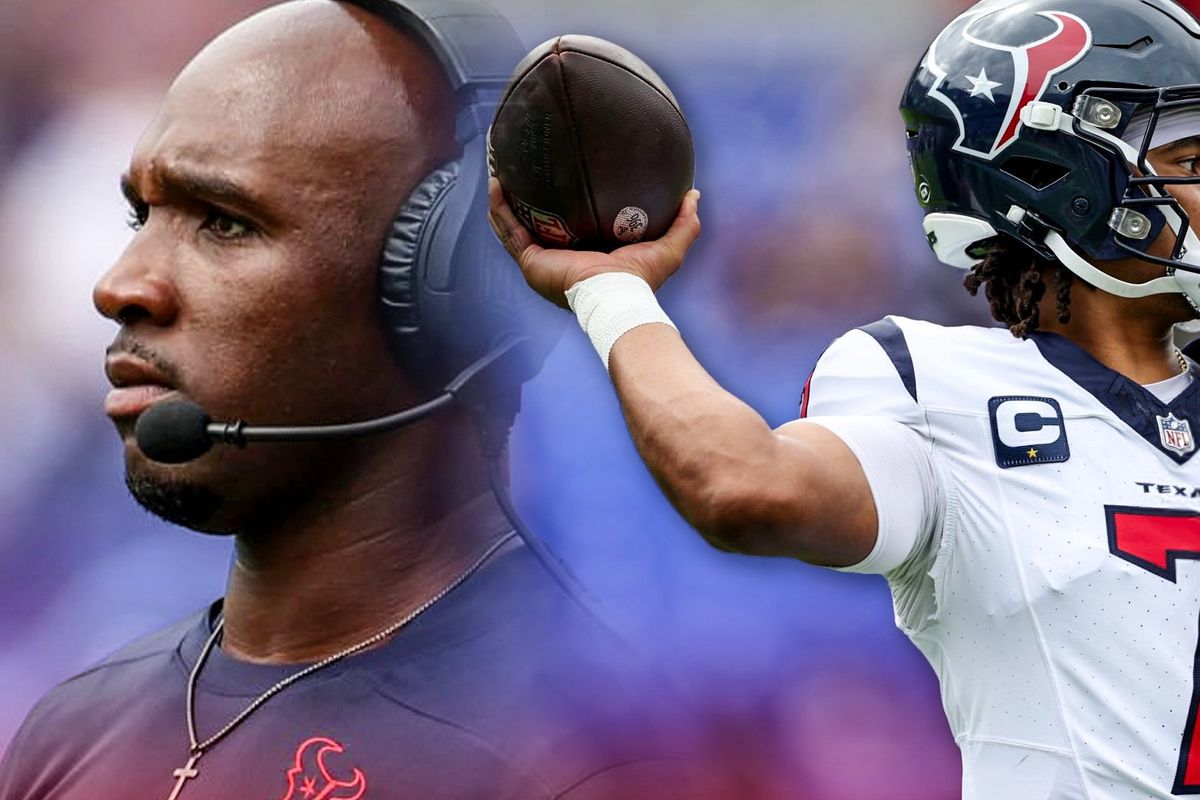 What: Texans vs. Falcons
When: 10/8, 12pm CST kickoff
Where: Atlanta, GA Mercedes-Benz Stadium
TV/Radio: KRIV-TV, KILT-Radio
Betting Lines: Falcons -1.5 (-110), O/U 41.5 (-110) *As of this writing
At 2-2 with both wins being impressive, the Texans are turning the corner. The Falcons have the exact same record, but they aren't seen as a team on the rise for some reason. Quarterback play, and potential, have a lot to do with that outlook. So does faith in the front office and coaching staff. Where the Texans are solid with their head coach and general manager, the Falcons aren't. Terry Fontenot and Arthur Smith were hired as GM and head coach in 2021. Entering their third season together, Smith looks incompetent and Fontenot seems a bit shaky. Drafting Kyle Pitts, but not being able to figure out how to use him is egregious. The Texans, so far, have seemed to hit on their last draft class, but their 2022 class is disappointing at the top. There's still time for both teams to prove their worth, but the Texans have a leg up on the Falcons. (cough cough...C.J. Stroud)
When the Falcons have the ball: The Texans run defense this year has been okay at best. They rank 18th in yards allowed per game this season (116.5). The Falcons average 128 per game on the ground, ranking 12th in the league. Having Maliek Collins (abdomen) back this week should help. So should having Denzel Perryman (hand) back. Both guys will be key to stopping Bijan Robinson. He's averaging six yards a carry this season. Their offense revolves around him. While he only gets 18 touches per game, a lot of their offense is predicated on what he brings to the table. Desmond Ridder is very average at quarterback. His 62.2 completion percentage along with a 1:1 touchdown to interception ratio this season speaks to that assessment. Nothing jumps out for him so far in the league. The Texans defense should have a field day in passing situations. Look for Will Anderson Jr. and company to tee off on Ridder.
When the Texans have the ball: Getting Laremy Tunsil and Tytus Howard back will be HUGE! With Kendrick Green going on IR, Howard will be playing left guard this week. Offensive coordinator Bobby Slowik said this move is about getting the five best guys out there this week. Stroud has been able to navigate the loss of practically all his starting offensive lineman (at one point or another) fairly well this season. Having those guys back should only make him better. That's a scary thought considering the pace he's currently on. He's averaging over 300 yards passing a game this season. The Falcons are giving up less than 200 yards per game through the air. That is where this game will be won. If the Texans can continue their blistering pace passing the ball, the Falcons will have a hard time winning this game.
Outcome: When I said these teams are headed in different directions, it meant more than just recent history. The Texans lost their first two games, and won their next two. The Falcons won their first two, and dropped their next two. I expect that trend to continue this week. The Falcons don't have the ability to shut down the Texans pass game. In their two losses, Jared Goff and Trevor Lawrence combined to go 45/63 (71.4%) for 450 yards, two touchdowns and one pick. I see Stroud more on par with them than with Bryce Young and Jordan Love, the guys they beat in their first two games. Take the Texans and the points, money line, and the under: Texans 23, Falcons 13

Rockets' Alperen Sengun recently was a guest on Paul George's podcast and spoke about a conversation he had with James Harden.
He said Harden told him he was proud of him. This led George to saying he thinks this means the torch has been passed from Harden to Sengun.
Which made us wonder, is this now Sengun's team? Or is that a little premature and the true leader of the team is head coach Ime Udoka or Fred VanVleet?
Plus, Jalen Green has responded positively from being benched. Is this proof that Ime Udoka has the team taking more accountability and heading in the right direction?
Be sure to watch the video above as we break it all down!
If you enjoy the videos, subscribe on YouTube for our latest content.
Related Articles Around the Web
SportsMap Emails
Are Awesome