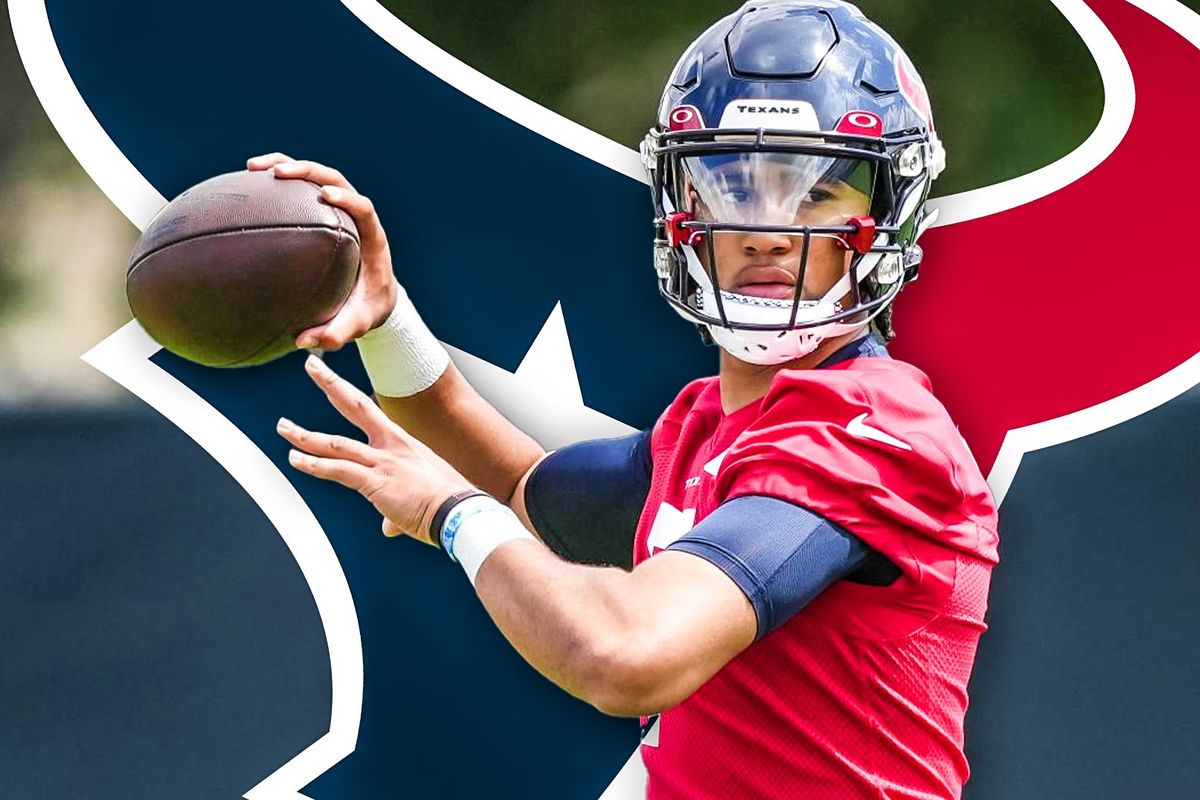 Can the Texans secure their first win of the season? Composite Getty Image.
What: Texans @ Jags
When: 9/24 12pm CST kickoff
Where: Jacksonville, FL EverBank Stadium
TV/Radio: KRIV-TV, KILT-Radio
Betting Lines: Jags -9 (-110), O/U 44.5 (-110) *As of this writing
The Texans come into this game a hobbled 0-2. The Jags are 1-1 with their only loss being a one score game to the defending WORLD CHAMPS! Don't get me started on that whole debate! I digress. The season is still young. This game has a chance to catch a division rival off guard. The problem is, this division rival is hitting their stride and the Texans are too busy applying Band-Aids to half the roster. Let's take a look at this matchup…
When the Jags have the ball: So far, the Jags haven't been able to successfully navigate their run offense. Averaging 3.6 yards per carry so far on 57 carries in their two games isn't what they expected. They want to pound the rock and use it to open up the pass game. This bodes well for the Texans because they're giving up 4.3 yards per carry so far this season. If they can find a way to hold it down with their run defense, it'll help the pass rush with longer down & distance. Trevor Lawrence has a lot more weapons now than he used to. Evan Engram, Calvin Ridley, Zay Jones (questionable), and Christian Kirk provide him with the type of weapons that make a quarterback's job easy. Good thing Tavierre Thomas and Steven Nelson have been true lockdown corners this season according to Pro Football Focus. They're ranked numbers 2 and 3 in the cornerback position grades...but Thomas is out with a hand injury for at least a week or two and Derek Stingley Jr could head to IR with a hamstring injury, per Aaron Wilson. Stingley Jr will definitely be missed. Given his injury history, he can't be relied upon until he proves otherwise. More on this later. With Jimmy Ward hopefully back at safety, they'll stand a much better chance.
When the Texans have the ball: The offensive line continues to be an issue. C.J. Stroud is proving himself to be the best of this year's rookie quarterbacks so far. While he's lost two fumbles this season, he hasn't thrown a pick. His fumbles can be attributed to the line woes, and him holding onto the ball too long, wanting to make a play. This Jags defense is tough. They have two talented high first round pass rushers in Josh Allen and Travon Walker. They also have guys who can cover, hit, and go sideline to sideline. Quicker throws (drags, ins/outs, slants, screens) will be Stroud's best friend. It'll also be an extension of the run game which desperately needs help. Averaging a paltry 2.5 yards per carry this season is not how you help your rookie quarterback. I really hope there are more runs called. 49 rushes through two games is not ideal either. With the injuries along the line, you'd think run blocking wouldn't be a problem because that's the easier of the two. Maybe a more power-based approach will be to their liking. That and quicker throws. Getting that average up around 4.5 per carry or more is best because it forces the defense to load the box and makes play action more effective.
Outcome: I believe the Texans will cover that 9 point spread. This team is too talented, when healthy, on defense to lose by double digits. The offense needs to help the defense out by sustaining drives and putting points on the board. The defense can help the offense by causing turnovers. They'll help each other to a 24-17 loss. That's a cover and the under. I think the Jags have more firepower on offense, their defense is healthier, and their quarterback has more experience. In wrestling terms, the Texans will take the pin, but put people on notice with their performance.
One of the big factors that led to the Texans' loss to the Jaguars on Sunday was the secondary. Multiple flags for pass interference gave Jacksonville more opportunities to pick up first downs and score points.
Can confirm #Texans backup CB Shaq Griffin was cut.

Griffin started 6 games this year when Derek Stingley was out with a hamstring.
— DJ Bien-Aime (@Djbienaime) November 29, 2023
So it's no surprise that DeMeco Ryans is making some changes to his defense this week. According to several reports, Texans corner Shaq Griffin has been cut.
Nickel corner Tavierre Thomas was flagged for PI more than once on Sunday, and was burned badly by Jaguars receiver Calvin Ridley for a touchdown.
DeMeco was asked after the game if he considered replacing Thomas with Desmond King or Shaq Griffin. Ryans didn't give a definitive answer, but it looks like we got one today.
One has to wonder if Desmond Kings' experience playing nickel was the reason for his promotion to the active roster and why Griffin was released. If Thomas continues to struggle, King looks like the next man up to replace him.
#Texans activate Denzel Perryman, promote Desmond King to active roster, release Shaq Griffin, sign Matt Ammendola and Garret Wallow to practice squad, released Gerrid Doaks from practice squad and placed Tytus Howard (knee-patellar tendon surgery pending) on injured reserve https://t.co/knyyoqo7yC
— Aaron Wilson (@AaronWilson_NFL) November 29, 2023
The Texans also made some other adjustments to their roster on Wednesday, per Aaron Wilson. Linebacker Denzel Perryman returns from suspension, kicker Matt Ammendola and linebacker Garret Wallow join the practice squad. They also released Gerrid Doaks from the practice squad.
The other big piece of news involves left guard Tytus Howard. He heads to injured reserve, ending his season after hurting his knee against Jacksonville.
SportsMap Emails
Are Awesome