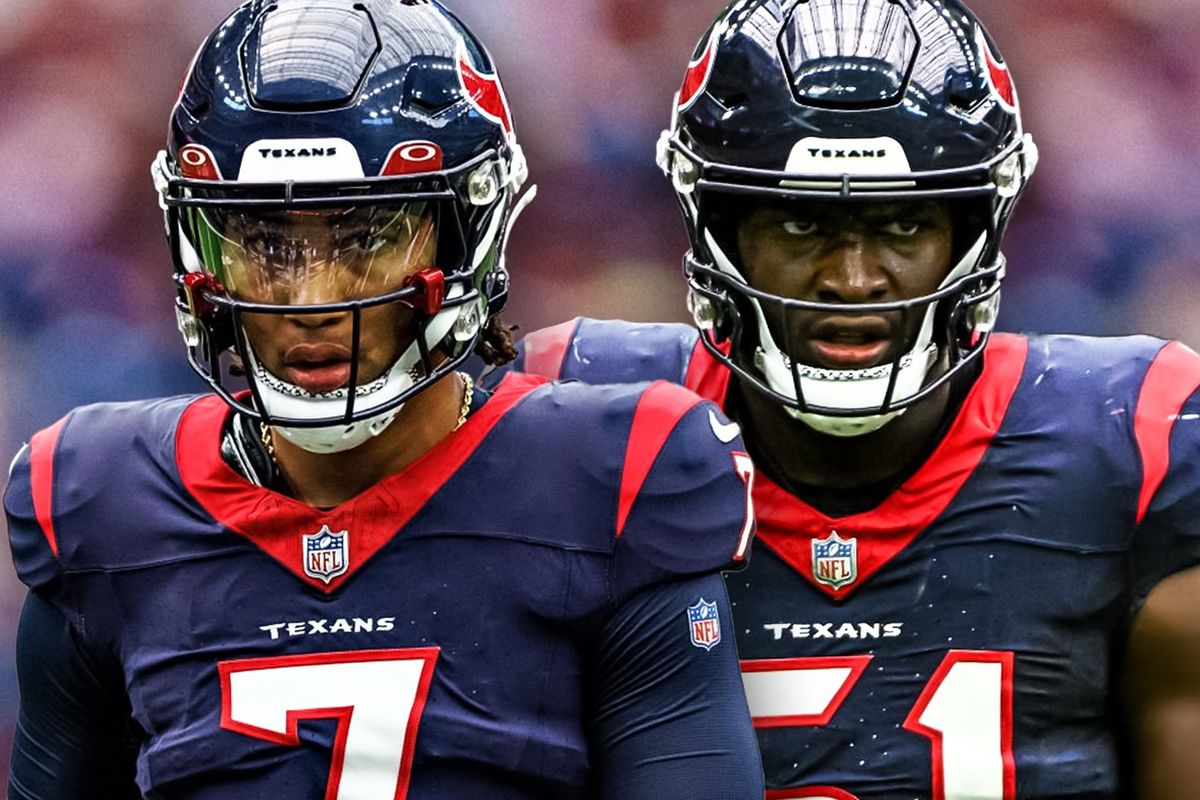 The Texans host the Bucs on Sunday. Composite Getty Image.
What: Texans vs. Buccaneers
When: 11/5 12pm CST kickoff
Where: Houston, TX NRG Stadium
TV/Radio: KHOU-TV, KILT-Radio
Betting Lines: Texans -3 (Even), O/U 40 (-110) *As of this writing
When the Texans play the Bucs Sunday at NRG, both teams will be fighting to stay in playoff contention. At 3-4 with 2-1 records in their divisions, a non-conference loss won't hurt much, but it certainly won't help. The Texans weren't seen as a playoff contender coming into the season by the overwhelming majority. The Bucs were picked by some to possibly win the NFC South, or make the playoffs as a wildcard. The Bucs enter this game on a three game losing streak after going 3-1 in their first four games. The Texans enter the game winning three of their last five after an 0-2 start.
When the Bucs have the ball: Baker Mayfield has been called a modern-day version of Brett Favre, in the sense of his play on the field. He's known as a gunslinger who believes in his arm talent a little too much at times. With Mike Evans and Chris Godwin at receiver, I'd be a gunslinger too! Evans has never NOT had a 1,000-yard season in the NFL. Godwin has been very productive in his career so far as well. While Baker is sporting a 2.5:1 TD to interception ratio this season, his career mark of 1.65:1 can't escape him. The pass rush will be the key again this game. Tampa does the bulk of their damage through the air. Pressuring Baker into incompletions and/or interceptions is one way to do it. It looks as if their tackle Tristan Wirfs will play this weekend. They can't ignore the run game though. Tampa doesn't have a double-digit ball carrier that averages more than four yards per carry. At 3.8 yards per carry, Baker is their leading guy in that category.
When the Texans have the ball: DOUBLE TEAM VITA VEA! At 6'4 and listed at 347lbs, Vea is a serious load. Primarily known as a run stuffer, Vea can push the pocket on passing downs. His 3.5 sacks leads their team. Going against him with Dameon Pierce being out isn't ideal. However, Devon Singletary has been seen as the better back for this run system. Factor in Robert Woods still being out and tight end Brevin Jordan missing the game as well, it doesn't bode well for the offense. This is when Tank Dell, Nico Collins, John Metchie III, and others have an opportunity to step it up. Missing one of his safety blankets after being frustrated will be tough on C.J. Stroud.

Outcome: When it comes down to it, this game will be decided by which defense is able to establish themselves. Both offenses are geared towards the pass game and use the run game to keep opponents honest. I can see Tampa's defensive line being the deciding factor. How the Texans' offensive line handles them will give us the winner. Stroud vs. Baker will be fun to watch. Stroud is more of a cerebral/accurate quarterback, while Baker is a gun slinging risk-taker. That being said: Texans 20, Bucs 19 with John Christian Kaʻiminoeauloamekaʻikeokekumupaʻa "Kaʻimi" Fairbairn kicking the game winner as time expires.
"Another one!"- DJ Khaled
That's the first thing that came to mind when I heard the news of Tytus Howard being shut down for the season because of a knee injury. They've had more injuries on the offensive line this season than Nick Cannon has Father's Day cards. Almost every member of the offensive line has spent time on the injury report. Howard went down in the same game in which Juice Scruggs was finally on the active roster. He missed the first 10 games due to a hamstring injury. The irony of next man up has never been so in your face.

The other thing that came to mind was the soap opera As the World Turns.
Howard had just signed an extension this offseason. So did Laremy Tunsil and Shaq Mason. They drafted Juice Scruggs, and signed a few guys too. Those moves, along with other holdovers, were expected to fill out the depth chart. Then a rash of injuries struck. At one point, only one of the original five guys expected to start was playing! In fact, they beat the Steelers 30-6 with that backup offensive line!

One can't have the expectation of backups to perform as good as the starters. They're professionals and are on an NFL roster for a reason. However, the talent gap is evident. One thing coaching, technique, and preparation can't cover is lack of ability or talent. The Texans have done a good job of navigating the injury minefield this season. While the Howard injury will hurt, I have faith in the guys there still.
As of this writing, the Texans are in the eighth spot in the AFC playoff picture. The Steelers, Browns, and Colts are all in front of them at the fifth through seventh spots respectfully. They've beaten the Steelers already. They play the Browns on Christmas Eve and their starting quarterback is out for the season. The Colts are relying on the ghost of Gardner Minshew to steer their ship into the last game of the season vs. the Texans with a possible playoff trip on the line. The Broncos and Bills are the two teams immediately behind them. They play the Broncos this weekend. Even though they're on a hot streak, this is the same team that got 70 put on them by the Dolphins. The Bills are the old veteran boxer who still has some skill, but is now a stepping stone for up & comers.
To say this team should still make the playoffs would be an understatement in my opinion. I believe in them and what they have going on more than I believe in the teams I listed above. That includes teams around them in the playoff race that aren't on their schedule. The one thing that scares me a little moving forward is the sustainability of this line. When guys get up in age as athletes, it becomes harder to come back from injuries. The injuries also tend to occur more frequently when it's a knee, foot, ankle, shoulder, elbow, or another body part critical to blocking for C.J. Stroud.
I know they just re-signed three of those guys and drafted one they believe can be a starter, but depth and contingency plans are a way of life in the NFL. We see how important depth was this season. Why not plan ahead? Don't be surprised if the Texans spend valuable draft capital on the offensive line. By valuable, I'm talking about first through third or fourth rounders. Those are prime spots to draft quality offensive lineman. Whether day one starters or quality depth, those are the sweet spots. The only guy on the two deep depth chart for this offensive line that wasn't drafted in one of those rounds was George Fant, who was an undrafted rookie free agent. While I highly doubt they spend any significant free agency dollars on the group, I'm not totally ruling it out.
The bottom line is, this team will be okay on the line for the remainder of this season. The only way that doesn't happen, more injuries. Stroud is clearly the franchise guy. Protecting that investment is a top priority. I don't care about a number one receiver, or a stud stable or singular running back if the quarterback won't have time to get them the ball. If the pilot can't fly the plane, you know what happens. So making sure he's happy, healthy, and has a great crew is of the utmost importance.
SportsMap Emails
Are Awesome