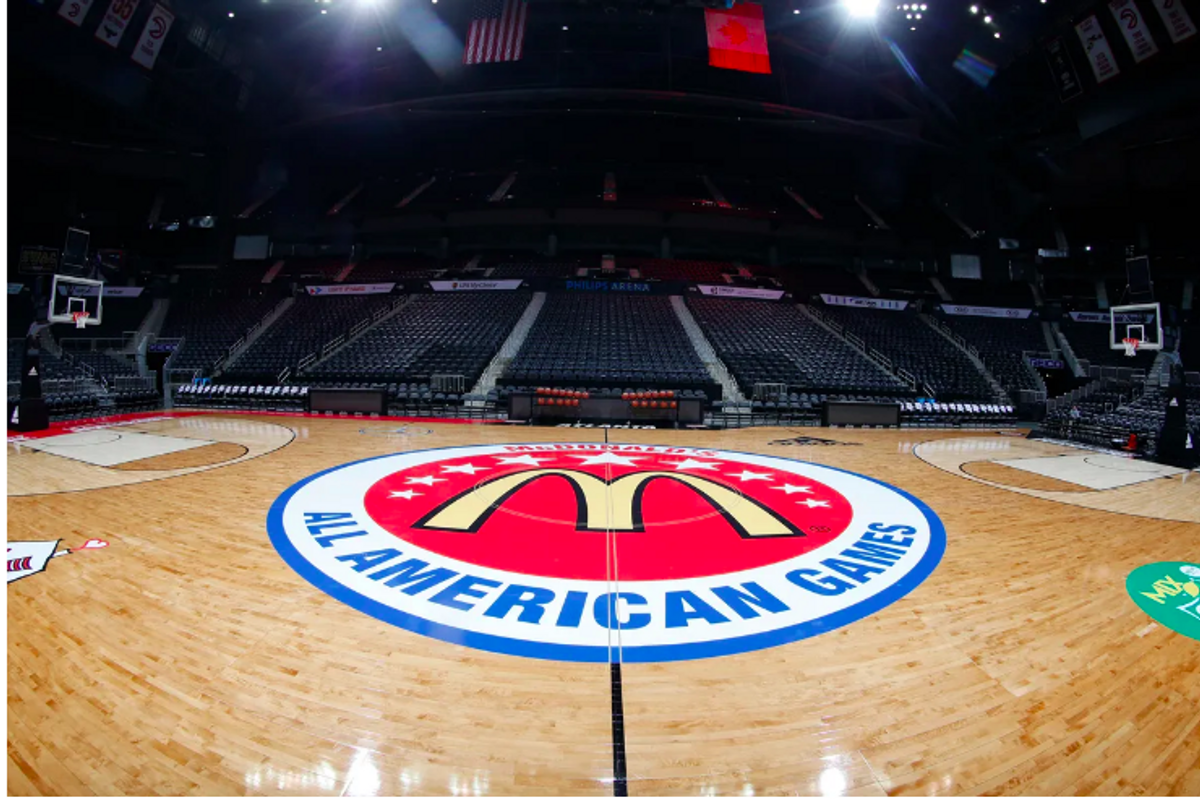 Originally Appeared on VYPE
HOUSTON, TX (Dec. 16, 2019) – McDonald's is celebrating the next generation of basketball stars by bringing the 2020 All American Games to Houston for the very first time. Fans will get a first look at some of the nation's top emerging players as they take their talents to the court at Toyota Center on Wednesday, April 1.
Since the Games' inception, Texas has been home to 62 McDonald's All American Boys and 60 McDonald's All American Girls players, including Rashard Lewis (1998), Gerald Green (2005), Justise Winslow (2014), Nneka Ogwumike (2008), Brittney Griner (2009), Myles Turner (2014) and Ariel Atkins (2014). Houston, alone, has been home to 21 McDonald's All Americans.
"The McDonald's All American Games has a long history of celebrating the top high school basketball players from across the country and we cannot wait to bring this prestigious event to the passionate hoops fanbase in Houston," said McDonald's All American Games Selection Committee Co-Chairman Joe Wootten. "The boys and girls we select will leave their mark on basketball history and become a part of an alumni group that includes some of the best basketball players to take the court."
"The 2007 McDonald's All American Games were one of the coolest experiences of my life," said Houston Rockets superstar James Harden. "Top high school players from around the country, that have been putting the work in, have the opportunity to showcase it in front of the world."
Since 1977, Games players have represented some of the greatest NBA, WNBA and college stars, including Michael Jordan, LeBron James, Maya Moore and Candace Parker. This is the 43rd year of the annual Boys Game and the 19th year of the Girls Game.
The story continues here
Rockets' Alperen Sengun recently was a guest on Paul George's podcast and spoke about a conversation he had with James Harden.
He said Harden told him he was proud of him. This led George to saying he thinks this means the torch has been passed from Harden to Sengun.
Which made us wonder, is this now Sengun's team? Or is that a little premature and the true leader of the team is head coach Ime Udoka or Fred VanVleet?
Plus, Jalen Green has responded positively from being benched. Is this proof that Ime Udoka has the team taking more accountability and heading in the right direction?
Be sure to watch the video above as we break it all down!
If you enjoy the videos, subscribe on YouTube for our latest content.
Related Articles Around the Web
SportsMap Emails
Are Awesome