H-Town Run Tourist's Honorable Mention
How this Houstonian created a website that is Match.com for mental health
Jul 22, 2019, 6:39 am
Courtesy of Ryan Schwartz
Jovan Abernathy is an international marathoner and owner of Houston Tourism Gym. To claim your free tour, contact her at info@tourismgymhtx.com. Follow her on Twitter @jovanabernathy. Instagram @TourismGymHtx. Facebook @TourismGymHtx
Have I told you how much I love writing for SportsMap and Fred for letting me be me? This week, I met with this exceptional Houstonian that I had to give him an honorable mention. Meet Ryan Schwartz (picture above). He is the creator of Mental Health Match, a website like Match.com, where people can choose the therapists that fits them perfectly. Having had both positive and negative experiences with his own therapists, he wanted to develop a site with the client in mind. He wanted to make it easy and confidential. It is the perfect way to finish my mental health series. Ryan and I chatted over calamari and shrimp and avocado toast so that I could learn more about Mental Health Match.
Here is some background: After the sudden death of his mother, Ryan looked for a therapist to help him cope with the transition. He was surprised that it took him a big effort to find the perfect fit. He had friends get so frustrated with their therapist search, he knew it had to be a pain point for more people. This is what led him to get the idea for Mental Health Match. With his background in communications and research for nonprofits for social change and a passion to help people, he knew he was more than qualified to pioneer this effort.
So, what did Ryan have to do to bring Mental Health Match to Houstonians?
First, I interviewed 50 people who were looking for a therapist. I then contacted a number of friends to refer one of their friends in a different city to me to be interviewed. I cold called about 20 therapists with questions. From all those conversations, I made a first draft of the webpage and after a lot of testing began making the website.
So, how does Mental Health Match work?
It is a free service that connects you with the therapists who is best for you. You take a 5 minute survey. We ask about your goals for therapy, what type of activities you are interested in. We match you by your location, how much you want to spend, your insurance, personality traits and styles you prefer.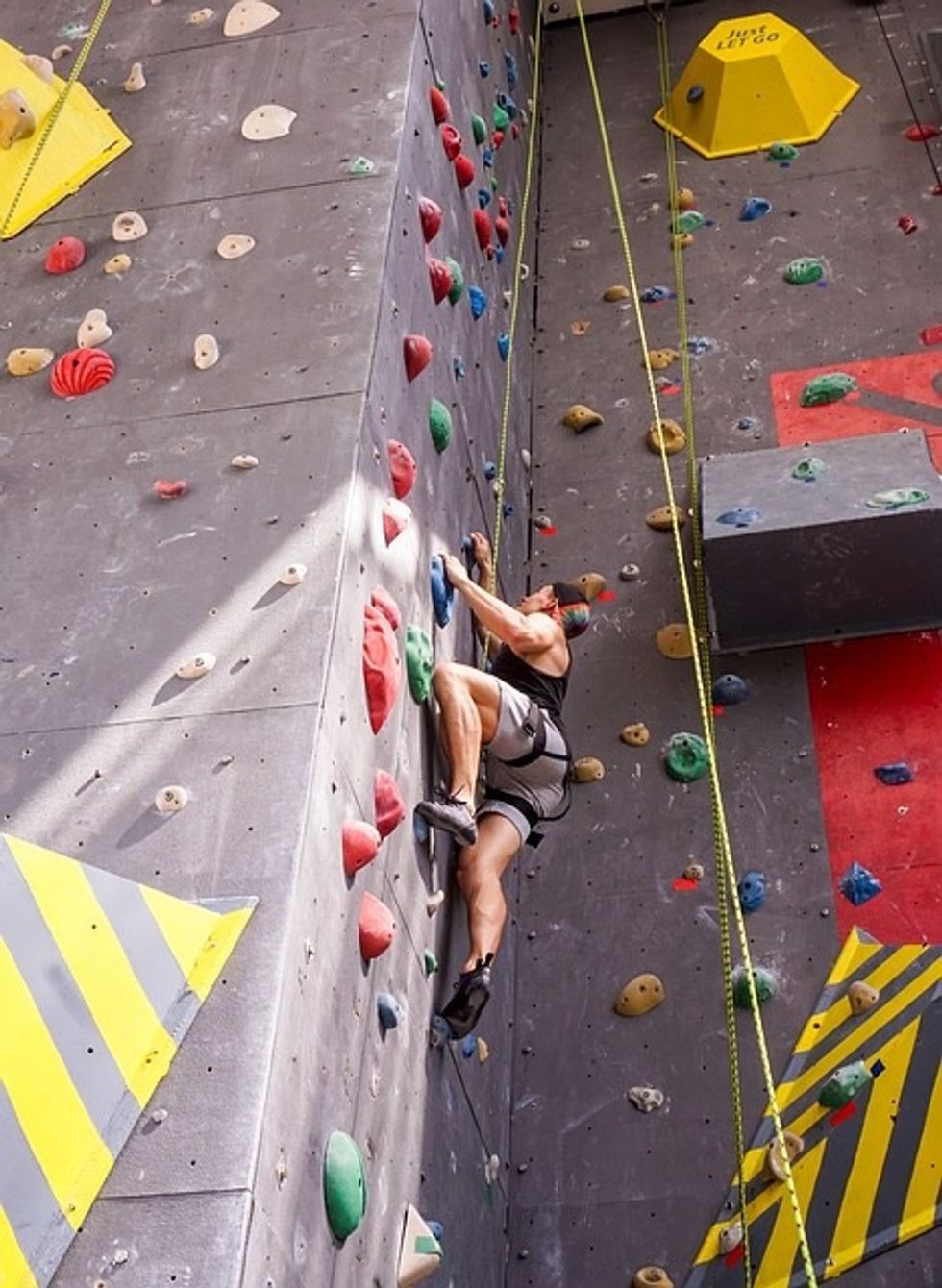 Nothing like rock climbing to get over life's obstacles.
Pixabay.com
What are the different styles of therapy? What's the most unique?
You can do therapeutic yoga. You can take a walk with your therapist. One of therapist that I have interviewed offers rock climbing therapy.
What a practical way to get through life's obstacles by physically experience those obstacles on a rock climbing wall.
Do you recommend an affordable therapists over an expensive one or are they the same to you?
Therapists who are expensive have specialized experience. Such as?If a client needs therapy for a childhood trauma as well as an eating disorder, then go the more expensive therapist. If you need therapy for general depression, then a more affordable therapist will work just as well.
How many therapists do you have currently on Mental Health Match? 140.
What does it take for a therapist to get listed on Mental Health Match?
Right now, any therapist can sign up for free. We have to validate their license as well.
How did you get them? Many of the therapists have been telling their friends and colleagues.
What type of person uses Mental Health Match?
All kinds. All ages. All genders. It's very diverse.
What is their main concern?
Anxiety and relationships.
What do you do to stay up to date on psychiatry to keep the site up-to-date?
I sit down every week with my therapists to keep up-to-date.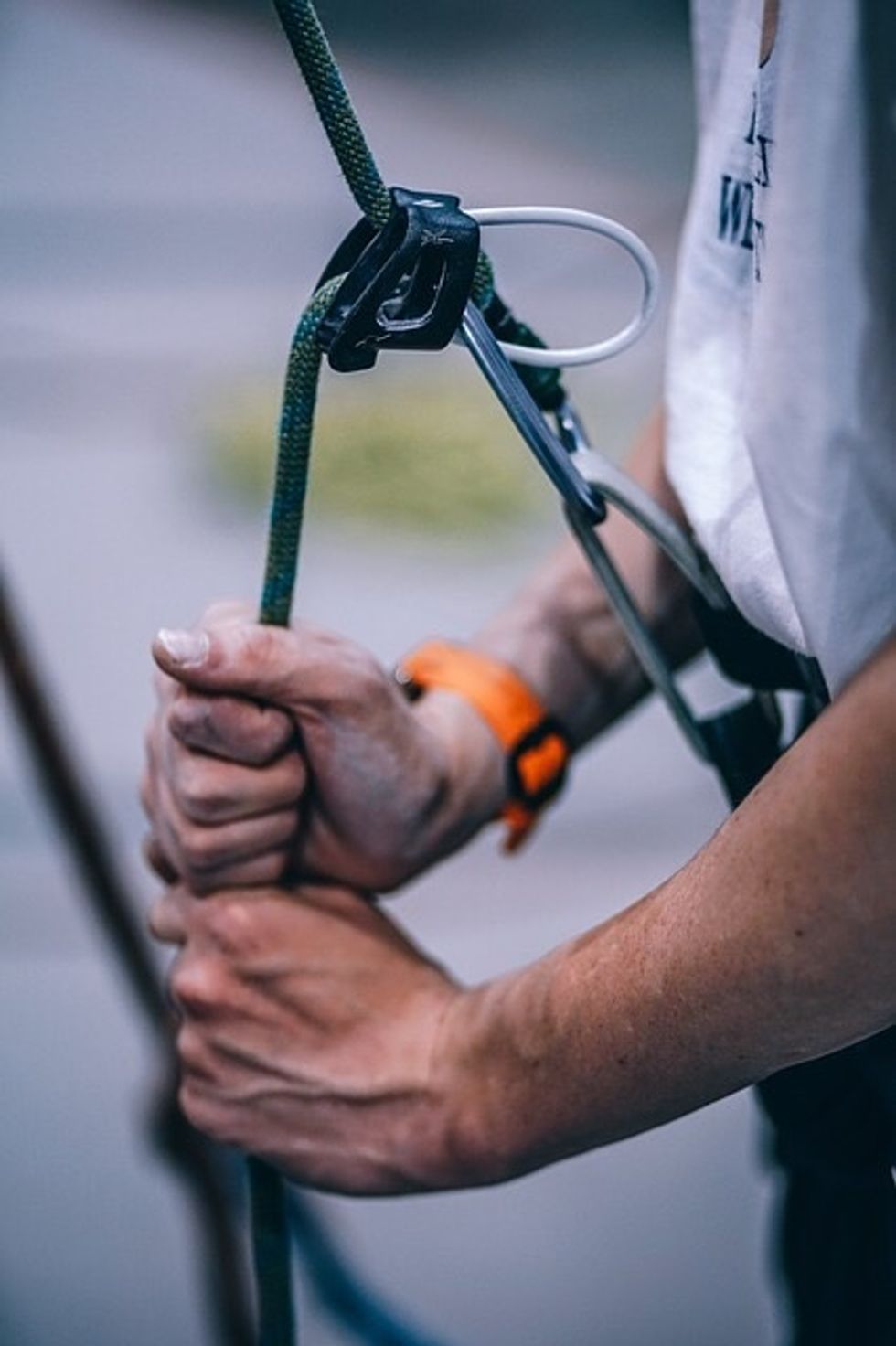 Nothing to be afraid of. Having a therapist is just like putting on a safety harness before dealing with hard emotions.
Pixabay.com
I remember back in the 80's, if you said that someone had a chemical imbalance, it was like, keep that person sedated. We didn't even know what those chemicals were. Now, words like, serotonin, melatonin, oxytocin, and dopamine are in everyday conversation. What, do you think, has changed in the field of mental health? What have they done to eradicate the stigma of mental health?
We have had so many improvements. A big help is when high profile people talk about their mental health and how they sought therapy. People like Jay-Z, Common, Howard Stern, and professional athletes have admitted to being mental health recipients.
So, with sites like Facebook, there is a concern for privacy. This is a super sensitive topic anyway. How does Mental Health Match protect the clients privacy?
Its all anonymous. We never store anything that can be traced back to the client. We use several security measures to avoid being hacked.
What would you say to someone who is skeptical about getting a therapist?
We would have a conversation about what they are afraid of or why they are worried. I would put heavy emphasis on the circumstances and the stresses of today, not on them.
What if they REALLY don't want to go?
I would remind them that they deserve it and that they are worth it.
Well said. By the way, I'm stealing that last part. "On belay!" "Belay on."
Join me at Uncle Bean's Coffee at 8am on Wednesday, July 31, 2019 for our inaugural H-Town Run Tourist Social Running Club. Runners, walkers, strollers, and dogs are welcome to explore Woodland Heights and White Oak. Contact me at info@tourismgymhtx.com for more details.