How single travelers can stay safe in other countries
Mar 1, 2019, 7:33 am
Jovan Abernathy is an international marathoner and owner of Houston Tourism Gym. To claim your free tour, contact her at info@tourismgymhtx.com
You know the scene in the blockbuster hit, Taken, when Liam Neeson travels to Europe to rescue his daughter who has been taken to be put into the sex trade. Once he finds the bad guy, he uses clever trickery to identify him. This is where Liam utters the iconic line, "I told you I would find you." This, of course, is followed by fighting. It made for great cinema, but most people don't have a kick-ass dad like Liam Neeson and most people definitely do not have time to get abducted and sold into the sex trade on their dream vacation? Little did they know that a good itinerary would have made everyone's life easier. (And for a very bad movie). Because I care, I'm going to tell you how to construct a good itinerary that will be your first line of defense while traveling abroad.
It is not a pleasant thought that bad people exist in this world and are waiting to take advantage of you, but the fact is bad people exist in this world and are waiting to take advantage of you. So, you have to be prepared. You also want to travel as efficiently as possible so it helps to have all the information you need in one spot. Your friends and family need to be able to track you wherever you have been and are going. Here are the tools you will need to start.
Your passport
Look at the expiration date. Is it valid? To be valid for travel, a passport has to have enough time on it for you to go on your trip, come back, and still be valid for six months after that. If this is not the case, then you need to renew it. You will also need at least two pages of blank pages for stamps. If you don't have a passport, then why are you still reading this? Go to your local post office and get one.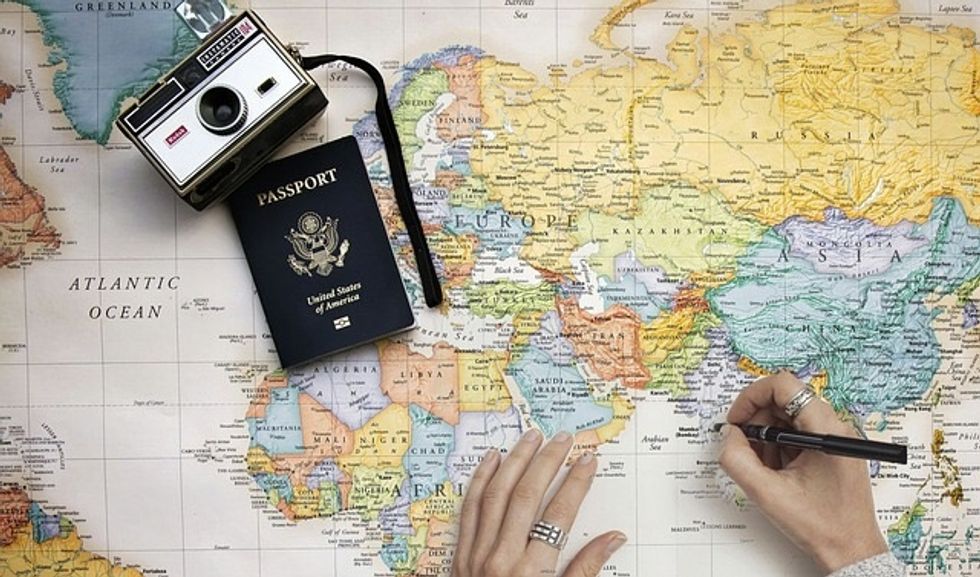 Give yourself plenty of time for thorough research.
Research
I'm not talking about the Lonely Planet/ Rick Steves research. I'm talking about travel advisory sites. Most countries have one. Ours is Travel.State.Gov. This site covers everything that you would need to know about the country you are traveling to from the population to climate and more. Do you need a visa to enter the country? What vaccines do you need and when do you need to get them? Recent terroist activity? Currency exchange? Crime rate? Natural disasters? And local laws? (Whatever happens in Bangkok, stays in Bangkok is not exactly true). Make notes of all these things.
Flight information
Once you have all your flight information finalized, gather it together. Start with the departure from your city. What airline are you using? What is your departure time? What gate? Where do you land next? What is your arrival time? What is your airline number? When do you return? Basically, every and any bit of information you can give, give it (Just in case you get taken).
Transportation and hotel information.
How are you getting to your hotel? Most times, hotels have a pickup and drop off service. This is good to use because the driver and times are easily tracked. Add your hotel information to your itinerary. While you are there, get the name of the person that you made the reservation with and the name of the person who will be checking you in when you arrive. Write the names of these people down. Be sure to include what their position is at the hotel.
Activities
List all the things that you plan to do on each day. List the mode of transportation that you will be using such as a train to hop from town to town. Include train or bus numbers and companies. If you are going on any tours or taking a cooking class, you should include all contact information.
Now it is time to make copies of your itinerary and the first two pages of your passport and give them to your closest friends and family and keep one for yourself. As a final touch, include the names and contact information of each person who received your itinerary so they can all communicate (just in case you get taken).
If you are jet setting around Europe or wherever and will be hopping from France to Spain to Italy for example, repeat all of these steps for every country you visit. Be sure to repeat these steps until every leg of your trip has been documented. I know it is a really tedious task, so don't wait until the day before you leave to start.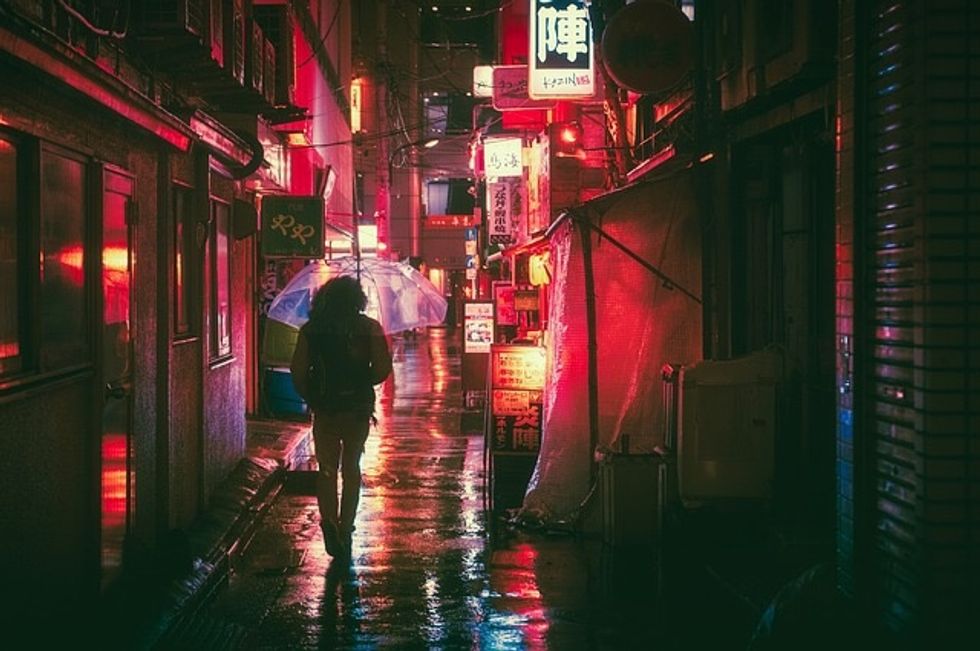 Be home before the street light comes on.Here are some final tips to remember.

Talk to someone on your list everyday.
Stick to your itinerary. Your people back home do not know your new plans unless you tell them.
Plan your day carefully to blend in and look less like a tourist. In Croatia, I took an hour to plan my day the first day there for this exact reason and when I went out into the square, I was the only black person ever.
Don't sow your wild oats while traveling alone.
Don't accept help from anyone who offers it. Anyone who offers help has been watching you and knows that you are alone. Ask workers in uniform or law enforcement for help.
And unlike on Taken, don't let strange men or women Know where you are staying.
Come back alive.