Make the best of your COVID 19 quarantine by running a virtual race!
Apr 30, 2020, 6:50 am
Jovan Abernathy is an international marathoner and owner of Houston Tourism Gym. Check out her new blog, HTown Run Tourist. Follow her on Twitter @jovanabernathy. Instagram @HTownRunTourist. Facebook @jovanabernathy
I had so many goals for 2020. I was looking forward to doing more local and foreign races. Like so many other things, it would be put off until who knows when. But, where there is a will, there is a way.
Have you ever heard of a virtual race? It is a 5K, 10K, half marathon, or full marathon that can be run anywhere at your own convenience and pace. So how do you run one?
First, you would choose the virtual race that you want to run. Many people choose by the charity that it benefits. A portion of nearly all virtual runs go to charities like Make a Wish Foundation or to benefit Sea Turtles. I love charity, but I like the swag. I'm going to be dead honest. I'm going for the ones with the best medals. Because, we all deserve a medal.
Next, you would choose where you want to do your run. It could be on a treadmill in your garage, around your neighborhood, along Buffalo Bayou, or maybe even on the Strand in Galveston. Next, you would map out the correct distance to run your virtual race. You can use running apps like WHOOP, Map My Run or Strava. You can choose to run or walk your race.
The day of your special race, you can get some of your family and friends to drive by and honk to cheer you on. If not, just get some great tunes like Hip-Hop from the mid to late 90's. Now, it is time to enjoy Houston. After you finish, submit your results and take your picture and post. After everything is said and done, wait for your swag shipment.
Now, here is an even better question? Which races are out there to do? The list is endless, so I made a list of my top 5 races. Here they are:
Allstate Hot Chocolate Run: I have been spying this race for a while. Not only does it have a cool medal, but instead of a shirt, you get this awesome hoody! I'm in. Also included in your swag bag is a chocolate bar medal and some chocolate. You have to hurry because it closes on April 30. If you are anything like me, you really want that hoody.
Coffee and Donuts: This one is a unique run. Because you can choose your own course, you should end this run at your favorite Donut shop. I'm thinking VooDoo Donut on Washington Ave after a run along Buffalo Bayou!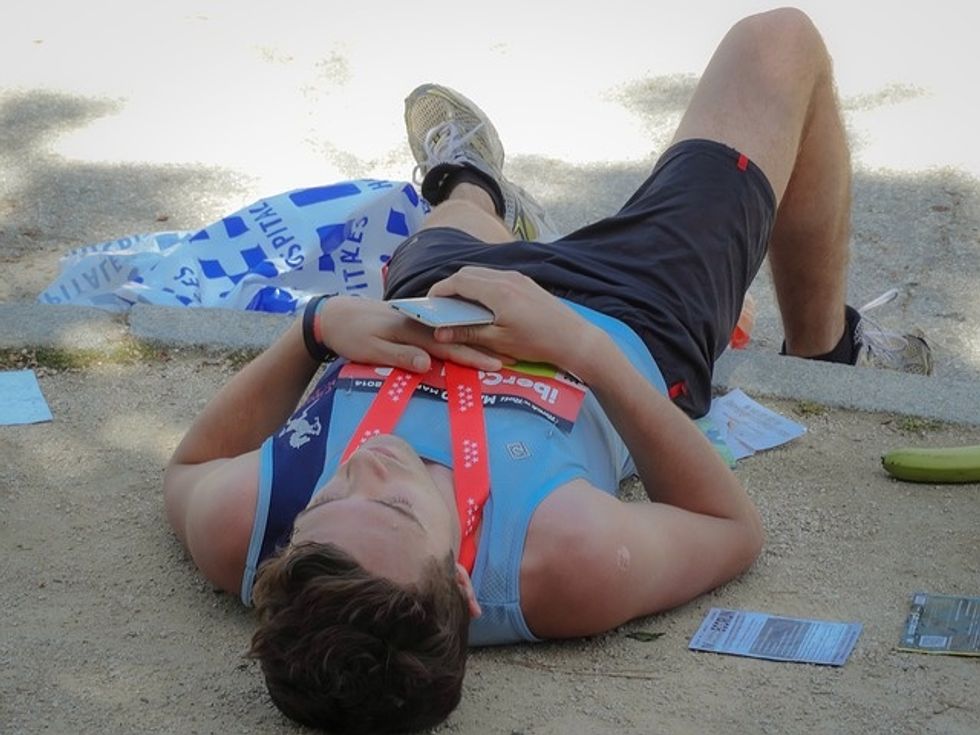 pixabay.com
Zombie Apocalypse: I can see Fred wanting to run this one. Zombies are right up his alley. I'm pretty sure that you will come back alive from this run. You also get a pretty cool medal with a zombie chasing a man dripping with flecks of blood.
Run for Sea Turtles: This one is put on by the Bad Ass Running Company. It is encouraging you to run the 10K + 1 mile in one day or do it over 7 days. They just want to see you get out. There is a cute sea turtle on the medal.
Run Houston Clear Lake: Let's support Houston Races as well. You could actually go to University of Houston ClearLake and run on campus to complete your race. The Race Houston metals are always stellar.
So, don't let your COVID 19 go to waste. Use it for the downtime and choose the race you are going to run next. For more on races and touring Houston, visit my new website: HTown Run Tourist.