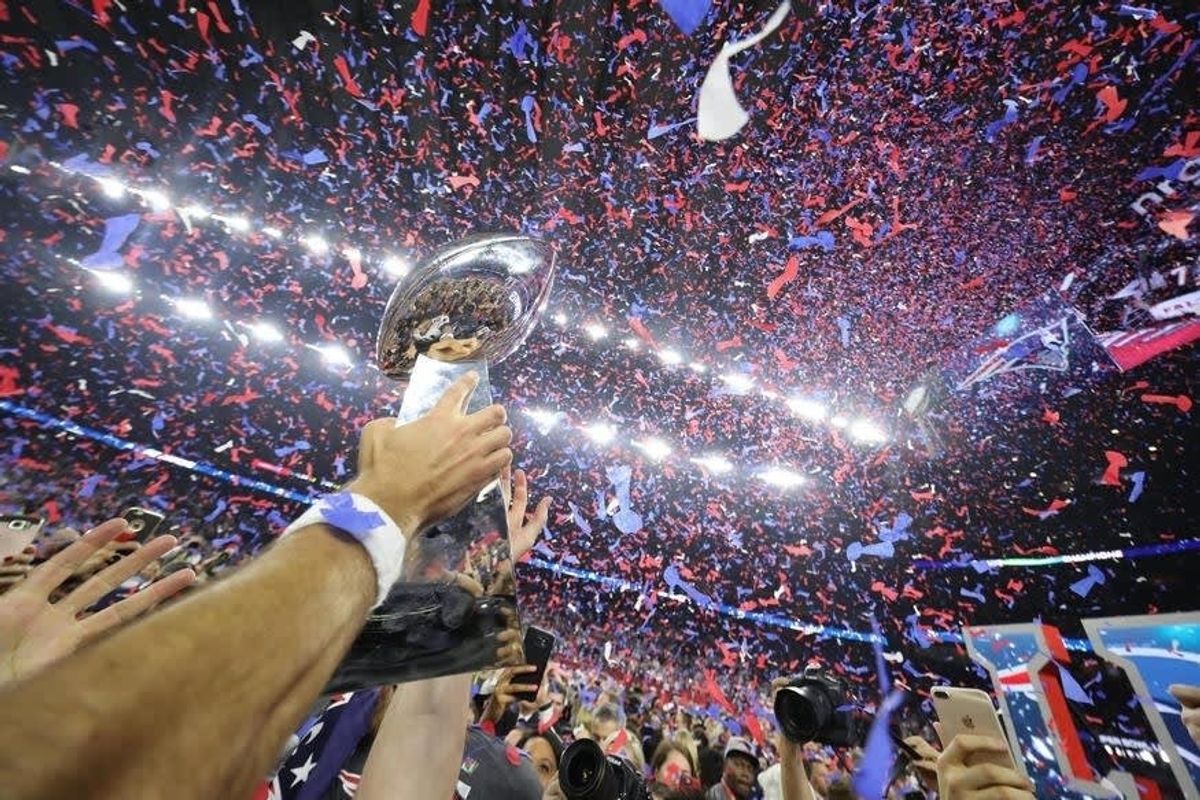 New England Patriots website
On Sunday evening, Super Bowl 53 will be played between the New England Patriots and the Los Angeles Rams. Sports bars, restaurants, dives, lounges, and other places of public gathering will be bubbling with party-goers. As will the various homes and other private establishments of those who prefer a less public atmosphere. .
Different people have their own preferences about how they choose to consume and remember different Super Bowls. Some are marked by bets made and money won. Some are looked upon fondly because your team won, or you spent it with people having an amazing party. Here's how I remember some past Super Bowls:
Super Bowl 31 (1997)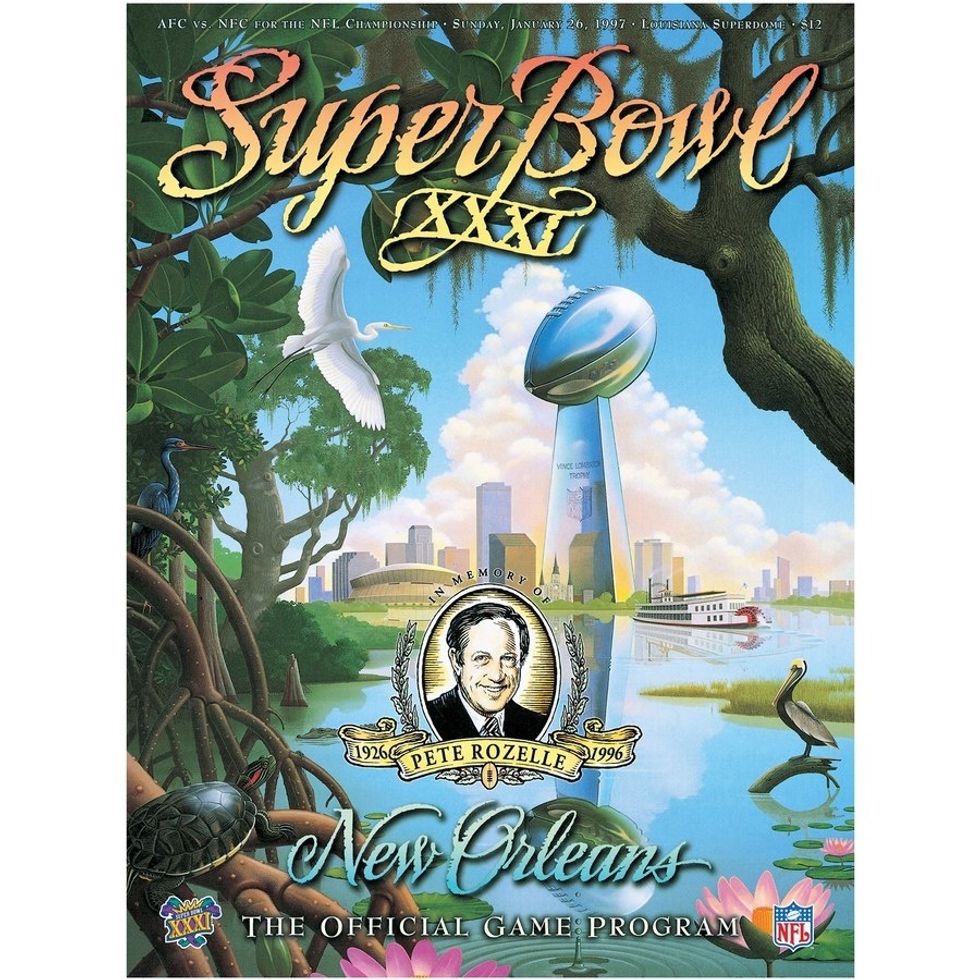 1997's Super Bowl was a first and a last for me
NFLShop.com
Taking place on January 26, 1997, Super Bowl 31 saw the Packers beat the Patriots 35-21. It was the first time the game was held in my hometown and I was old enough to enjoy some of the sites and sounds. Imagine being a 16-year old living in New Orleans, and your teacher takes your English class on a field trip to see a play in The French Quarter, then cutting your class loose for hours to roam freely. It was also the last time I got to enjoy it with my little brother who was murdered a few weeks later. To this day, I've never been the same and have had a love/hate relationship with this time of year.
Super Bowl 38 (2004)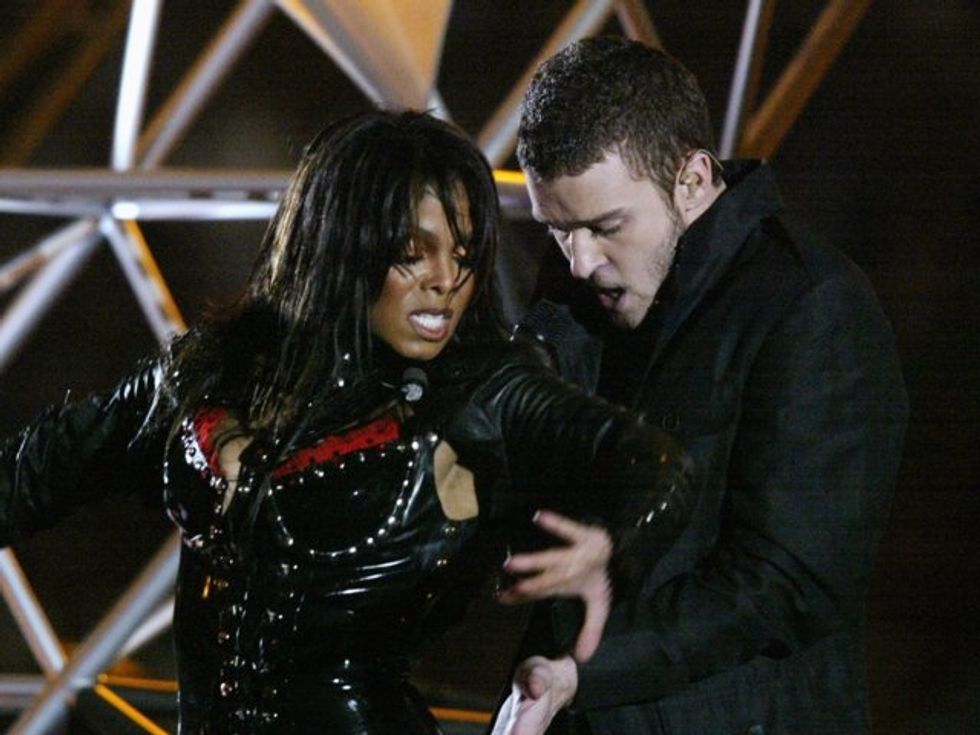 When "wardrobe malfunction" entered the lexicon
Donald Miralle/Getty Images
On February 1, 2004, we were treated to a great game and learned a new phrase. The Patriots beat the Panthers on a field goal with four seconds left in the game. During the halftime show, technically after the game and the next day, we learned about the phrase "wardrobe malfunction" when Justin Timberlake pulled on Janet Jackson's top revealing her bare boob complete with ornate nipple ring on live broadcast television. My 10 month old son was almost dropped due to my shock and awe reaction. This was also the start of our family tradition of watching the game at our own home.
Super Bowl 44 (2010)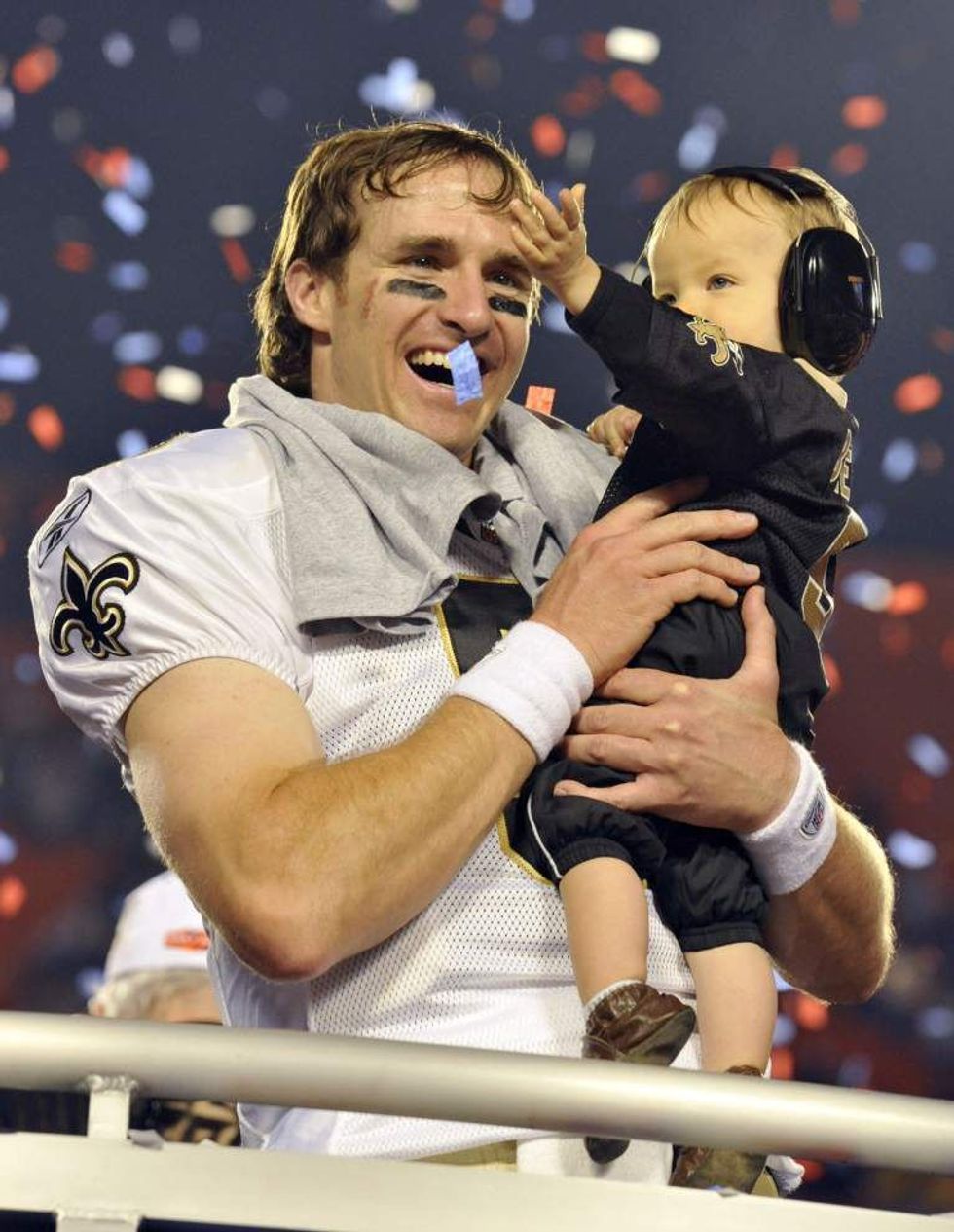 Brees' son, Baylen, was fascinated with confetti
Bill Feig/The Advocate
I'll never forget February 7, 2010 as long as I'm of sound body and mind. The Saints beat the Colts 31-17. The team I grew up watching and rooting for my whole life, the team that had caused me so much grief and pain, they had finally topped the football mountain. I took a road trip with my friend Geno to New Orleans to watch the game with my family. Because we also saw the Manning boys grow up and play football nearby, my maternal grandmother felt the need to troll the family by wearing Colts gear. When Tracy Porter caught the pick six to seal the game, I took my jersey off, ran outside and danced in the street and on top of my truck. Turns out it was the last Super Bowl I watched with my maternal grandmother as she passed away a few years later. My wife later told me my son was so upset at how the game was going, that they took him to watch a movie at halftime. Wonder where he gets that from?
There are plenty of good memories, and bad ones that surround Super Bowls. I shared some of mine here today that were pretty near and dear to my heart. As hard as it may be sometimes, I like being vulnerable to you guys. One of my favorite recent memories was last year being able to write a column on Super Bowl 52 for this website. I look forward to doing the same thing this year. Go out this weekend and create some memories this Super Bowl Sunday.
It's no secret that Colin Cowherd has been very critical of Texans QB CJ Stroud, and the organization's decision to draft him at No. 2 overall.
Cowherd believed the Texans should have waited until next year's draft to take one of the top college QBs. He was of the opinion that Stroud didn't have as much mobility as some other options set to come out in the 2024 NFL Draft.
He even went as far to say the Texans would end up with one of the worst records in the league and would end up drafting another QB the following year. Cowherd also didn't realize the Texans traded their No. 1 pick to Arizona in the Will Anderson deal.
Stroud's player comp pre-draft was Jared Goff with more mobility. Now all of a sudden, that sounds like player any team would want to lead their offense.
So why the change of heart all of a sudden? For Colin, it was the final drive against the Bengals that changed everything for him.
Looking ahead
Colin and his co-host John Middlekauff also discuss how Stroud's success makes Bryce Young look like a bust, and how the draft and a ton of money in free agency can really bolster Houston's roster in 2024.
With Stroud running the Texans offense, players are going to want to come to Houston.
SportsMap Emails
Are Awesome