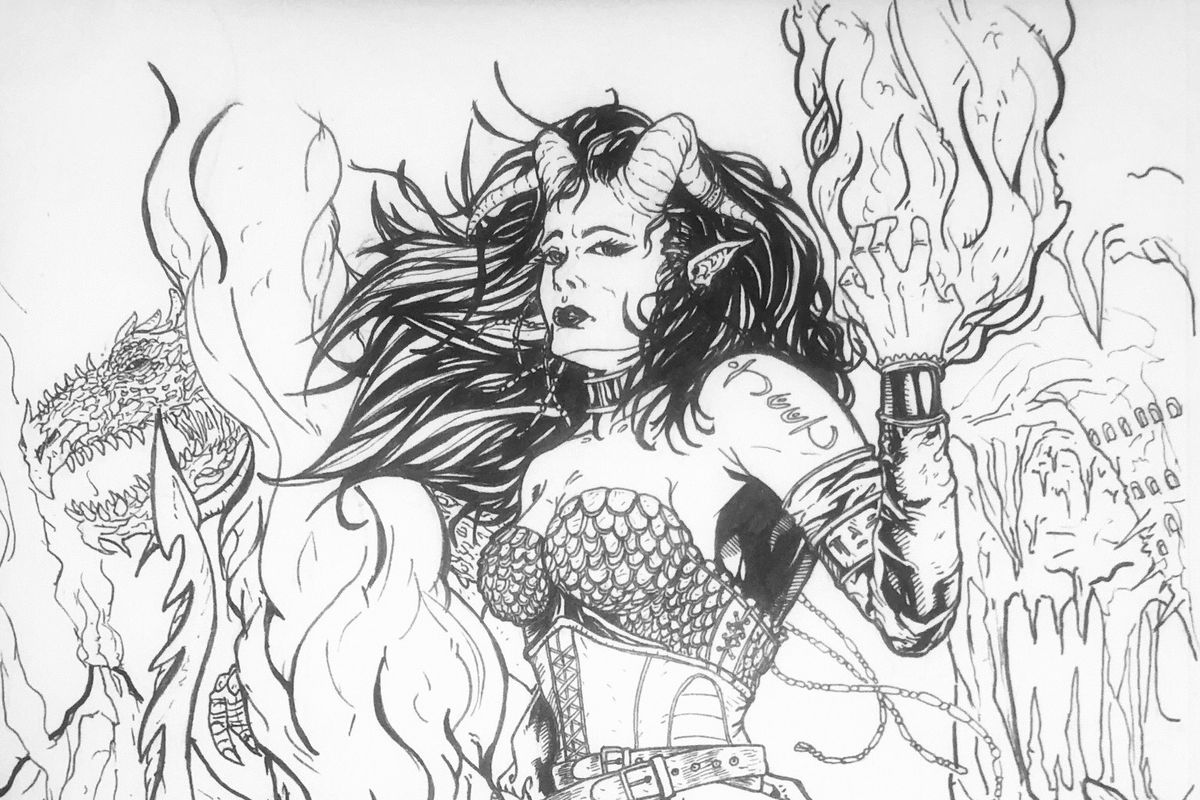 Born with a comic book in one hand and a remote control in the other, Cory DLG is the talent of Conroe's very own Nerd Thug Radio and Sports. Check out the podcast replay of the FM radio show at www.nerdthugradio.com!
Hey Nerds!
Hey guys, it's a new week and we got this! There's no reason we can't conquer this week, let's get them!
GOOD DEED OF THE DAY
Make sure to help support The Adventure Begins as they participate in The Longest Day fundraiser, they will have tournaments and games all day in support against Alzheimer's. There are all kinds of things to get involved and ways to help, check out their website for more details.
MARK YOUR CALENDARS
Start making room in your calendars for this one, this fall in San Antonio is the Paranormal Fest hosted by Curious Twins Paranormal and this year they will be hanging out at The Black Swan hotel in Victoria. The Black Swan is one of those crazy haunted places and was even featured in an episode of one of my guilty pleasures, Ghost Adventures. Man I don't care if they're real or fake, and I'm of the opinion they're real, I can't turn off on of those shows anytime they're on television. I just love a good investigation with these creepy scares and odd moments and everyone freezing and looking around trying to figure out if they just heard something or heard themselves. There's nothing like some great small camera footage of a paranormal incident to really get the blood flowing.
PASSING IT ON!
One thing I used to do a lot more of back in the day that I haven't done as much of recently is focus on some truly cool Kickstarters. So that's going to change. For example today there's a great project worthy of your notice on kickstarter.com called First Date – A RomeoXJulian story, it's a gay love story told over 250 pages of really great art. This is easily one of the most well drawn comic books on kickstarter that I've seen lately and the product looks to be of the highest quality. I recommend getting out there and supporting a book that isn't a traditional comic book story, I can assure you a story of this nature isn't your typical comic book fare. Tons of great levels of support for people interested in supporting the project and a project worthy of your money, make sure to check out First Date!
BOX OFFICE SHENANIGANS
News broke over the weekend that bands including Metallica, have been funneling tickets to scalping websites for awhile to make extra money. It would be easy to say this is a sign of the times, that tours have become the last place bands get to make the big money and therefore they are simply maximizing their opportunities to do so. Except Metallica shut down Napster. It would be easy to say this isn't a crime, it's the continued evolution of the economics of the music industry, except Metallica shut down Napster. Back then when they shut down Napster, it was to protect the artists and to make sure that they were fairly compensated for their hard earned work, which I 100% agree with but now they don't believe in being fair to their fans and giving their fans the same respect they were demanding from the fans. They don't believe fans should have to pay a fair price for the tickets, they don't care how much fans pay to listen to them perform, so suddenly fair is irrelevant again. Funny how convenient that is. They were the "this isn't fair" band of the 00's and now they're the "we don't care" guys of the 10's, that's called being hypocritical.
NOT THAT YOU ASKED
So in it's first week, my comic book has over 200 orders and that's just amongst friends and family, this week I will be trying to sell as many copies of the project as possible. I'm truly excited and thrilled to be working on this thing and to have the opportunity to really pursue this project and grow it. I just wanted to say thanks to everyone and for all the opportunities that have come my way over the last year or two and I'm excited about what comes next.
Feel free to check out my brand new comic book Another Day at the Office or buy a shirt from Side Hustle Ts where some proceeds help people struggling with cancer or listen to Nerd Thug Radio. Thoughts, complaints, events and comments can be sent to corydlg@gmail.com.
When Bryce Young and CJ Stroud were drafted with the first two picks of the NFL Draft, we knew they would be compared to one another for years to come.
And here we are just 11 games into the season and one quarterback has already seen his head coach fired. Panthers owner David Tepper spoke to the media on Wednesday and discussed his decision to fire Frank Reich, and also set the record straight on how they arrived at the decision to draft Young.
In so many words, Tepper basically blamed the Texans for how the top of the draft played out. He mentioned Stroud by name and said the Panthers were ready to draft him at No. 2 overall until the Texans backed out of the three-team trade with the Bears.
Tepper made a point of saying everyone in their building had Bryce Young as the top player on their draft board, despite rumors about Frank Reich preferring Stroud.
CJ Stroud and the Texans have been so much better than Bryce Young and the Panthers that Tepper clearly felt it was necessary to defend himself, and the decisions he's made for the organization.
In the end, the person that gets the worst end of the deal is Bryce Young. Coaching changes can be very difficult on young quarterbacks. And it looks like he'll have to learn a new offense in his second year when the Panthers hire a new coaching staff.
How fortunate we are as Texans fans to have DeMeco Ryans and CJ Stroud leading the team moving forward.
With all of this in mind, is there a reason Texans fans haven't fully bought in to the new-look Texans? JJ Watt was a guest on The Pat McAfee Show this week and was asked about the team's inability to fill the stadium on Sundays.
As a former player for the Colts, McAfee always thought Houston had the loudest and best fans in the NFL. And while the Texans are 9th in attendance this year according to ESPN, even CJ Stroud has asked for the fans to fill the stadium.
So there is something to it. You can see the empty seats in photos. So why aren't the Texans packing NRG with a shiny new franchise QB?
We believe the recent history of the team is why fans are slowly coming back. McAfee wasn't here for:
Bill O'Brien cussing at fans during games
Trading DeAndre Hopkins away for next to nothing
The Jack Easterby disaster
Deshaun Watson allegedly blaming ownership for why he wanted out
The Deshaun Watson scandal
Firing back-to-back coaches after one season, and the list goes on.
Don't miss the video above for the full conversation!
If you enjoy the videos, subscribe to SportsMapTexans on YouTube!
SportsMap Emails
Are Awesome