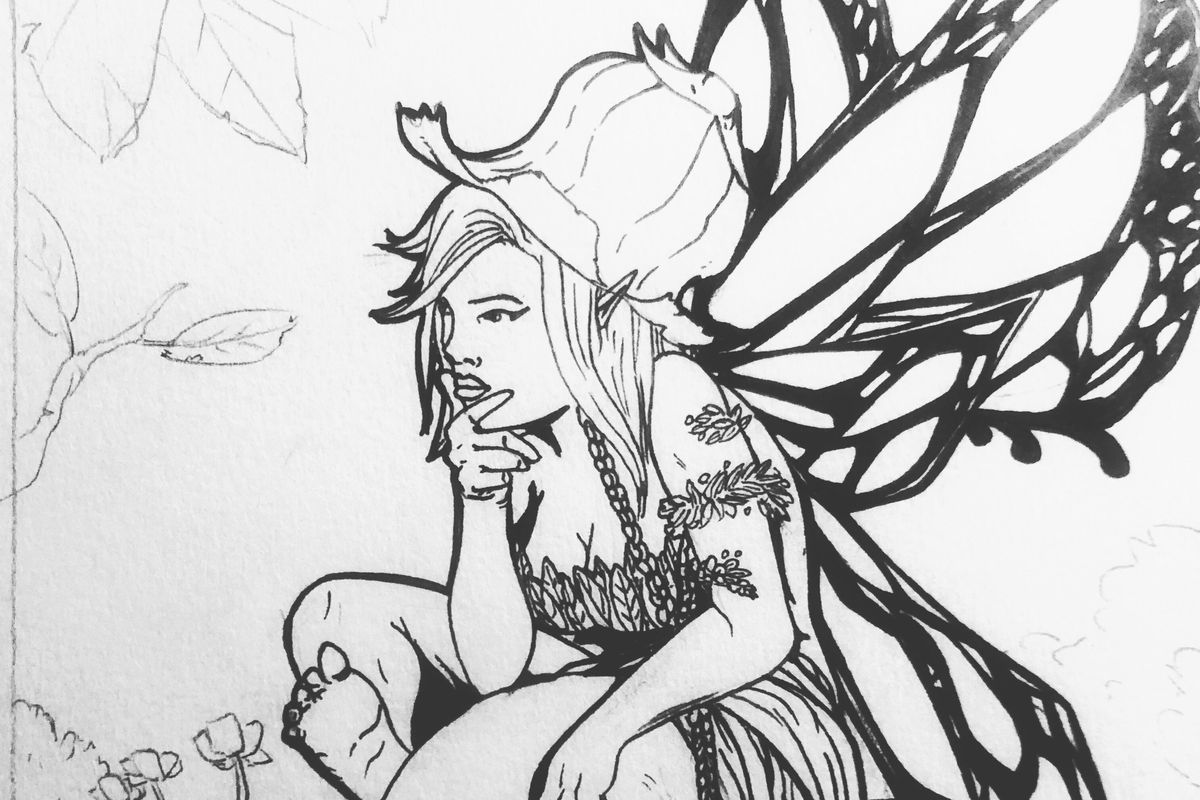 Born with a comic book in one hand and a remote control in the other, Cory DLG is the talent of Conroe's very own Nerd Thug Radio, Sports and Wrestling. Check out the podcast replay of the FM radio show at www.nerdthugradio.com!
Hey Nerds!
It's once again the most important day of the week, it is Monday! So let's set this week up for success and make sure that we crush this week!
GOOD DEED OF THE DAY
This week, we're going to scale it back a little bit and get personal again. One of my buddies, a guy I've had many crazy drinking adventures with is having a benefit thrown for him to help him pay for dealing with cancer. Exit 73 will be hosting a BBQ benefit event this Sunday May 19th, starting at noon. There will be live music, you'll be able to buy plates of food and there will be an auction, all of this being done to benefit Michael Almendarez and help him deal with his battle with cancer. Guy is married with three daughters, it's a real issue to be sick these days and it's just unfortunate. #NerdsUnite
COMICPALOOZA WAS THIS WEEKEND!
Oh man, it was an absolutely amazing weekend. I hosted three panels with my Nerd Thug Radio team, we had an absolute blast. I interviewed Kim Phan, Director of Global eSports for Blizzard, because ESPN was there hosting the first ever College eSports Championships which I will write more in depth about elsewhere. Emilia Clarke was awesome, she stayed late everyday so everyone could get their pictures in and talk to her and have the rewarding fun fan moment that people hope to experience when they pay for those extra things. Overall it was an amazing experience and even though I work these events I also am still a massive nerd and enjoy the hell out of these things and have my fun fanboy moments. I hope I don't live long enough for this to ever get boring.
TWO WHEELS NOT TWO FEET!
While I was walking what had to have been literally 40 plus miles over this three day weekend, the event is all three floors from end to end of the convention center, I started thinking how awesome it would be to bike around on the convention floor. By day two this joking became an intense desire to not be walking what seemed to be a million steps and I googled best mountain bikes under $500, not realizing how many variations and kinds of bikes exists these days. I didn't realize there was more than like one or two bike styles. When did this happen? When was the revolution on bike variations and what was I doing instead that week? Anyway, see if you can name more than three types of mountain bikes, seriously, try it.
SIGH, I CAN'T BELIEVE I'M EVEN TYPING THIS...
Listeners of Nerd Thug Radio have probably heard my co-host Joey Savage mention once or twice that due to him watching a Netflix documentary one night when he couldn't sleep, he is now a cricket fan. He's been yelling out nonsense like "sixer!" sporadically over the last eight weeks and I have no clue what's going on honestly. His team of choice is the Mumbai Indians and apparently they were in the Indian Premier League finals, which was probably important to all of sports betting India but not so much to me, they did win by 1 though, so that's cool. Sometimes I think it wouldn't surprise me to find out he was so low for a gambling fix that he wasn't searching India horse racing sites for a fix like an addict. Honestly he yells "sixer!" at the weirdest times…
NOT THAT YOU ASKED
Ok last time I'm going to mention this honestly, tomorrow we move on to new business but even the massive, awful rains couldn't keep people away from Comicpalooza. Overall I'm super proud of our city, Houston represented itself well, the floor had a great positive vibe, the stars were friendly, the events were great there was a ton of stuff to do. For those who don't know the city of Houston has been involved in the convention for the past few years and took it over completely last year and honestly they didn't do the best job running it. They more than made up for it this year, they did a good job with the kinds of guests they brought and the kind of vendors they brought it in. It can be a really tricky thing when a convention doesn't go right, I've worked events where things have been an issue, ask me in person, I have some stories, but thankfully this one went great.
I'm going to jump out and wish you guys a great Monday and remind everyone to be kind to each other and try a little harder to have a great day! I'm coming back Tuesday and we'll be bringing more good times your way. Feel free to check out my digital short story The Wilson House or buy a shirt from Side Hustle Ts where some proceeds help fight cancer or listen to Nerd Thug Radio or support our Patreon Page. Thoughts, complaints, events and comments can be sent to corydlg@gmail.com.
Astros GM Dana Brown has recently discussed how the club is going to approach free agency on the team's flagship station, and based on his comments, it doesn't sound the Astros are going to spend a lot of money.
He mentioned being "creative" with their strategy and maybe exploring some trade possibilities. Which is why we were surprised to hear from Jon Heyman that the Astros may have interest in Japanese pitcher Yoshinobu Yamamoto, or another "elite" starting pitcher.
Phillies are still looking at top starters after bringing back Aaron Nola. They have company, as at least the Red Sox, Cardinals, Braves, Dodgers and Astros are looking for an elite starter (and many more than just those teams are on Yamamoto, who's only 25).
— Jon Heyman (@JonHeyman) November 20, 2023
With the team right up against the tax threshold, a signing like this would certainly push them over, unless they find a way to dump some salary that's already on the books.
But the report that Houston is looking for an elite starter, certainly caught our attention. Mainly, because Dana Brown's comments about backup catcher and bullpen help being the priority, with starting pitching being more of a pipe dream considering the budget constraints.
A move like this would likely require someone like Alex Bregman being traded to make the money work. So is Jon Heyman off the mark with this report, or is Dana Brown quietly looking to add an elite starter?
Plus, just this week the Phillies signed Aaron Nola to a 7-year $172 million contract. Framber Valdez is looking for a long-term deal with 2 years remaining of club control. Will Framber's agent use this contract as a benchmark for what is client is looking for?
Don't miss the video above as we make sense of these recent reports!
If you enjoy the videos, subscribe to SportsMapHouston on YouTube for our latest content.
SportsMap Emails
Are Awesome