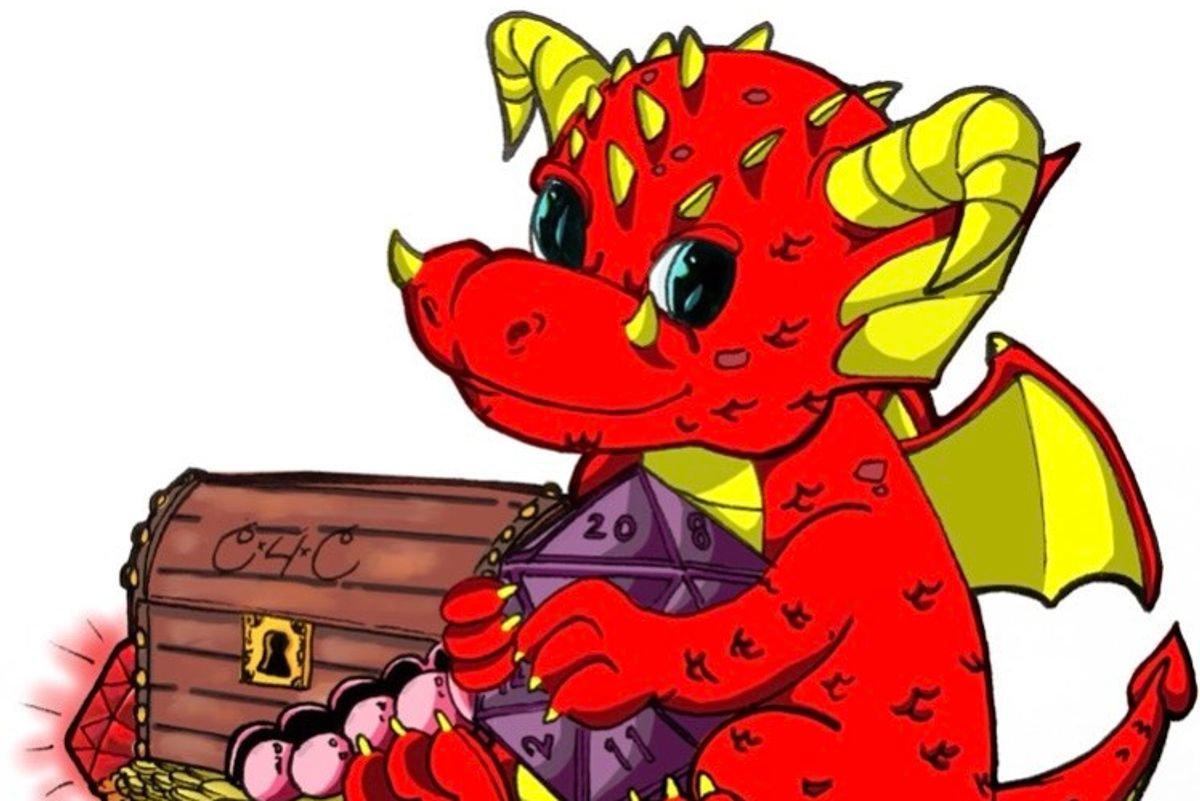 Born with a comic book in one hand and a remote control in the other, Cory DLG is the talent of Conroe's very own Nerd Thug Radio and Sports. Check out the podcast replay of the FM radio show at www.nerdthugradio.com!
Alright, let's whip this week's ass! Let's make this the week that everything goes right!
GOOD DEED OF THE DAY
This week I found a very odd thing that I want to point everyone's attention towards, it's this Saturday's James Harden & Friend's Charity Concert w/ Secret Special Guests. It's at Revention Music Center and it's at 6pm on Saturday and tickets are on sale. That's literally ALL of the info. I don't know yet who it benefits or who is performing, but I do love a good mystery. Check it out!
THE JOSH GORDON DILEMMA
The NFL has announced that Josh Gordon will be reinstated to the league and effective this week can be activated and placed on the active roster now. My question is why? I'm not trying to belittle people who deal with addiction or take a strong stance and mock someone's situation, but honestly, how many chances should one screw up deserve? He'll be a 28-year-old restricted free agent, and while all accounts are that he is a great worker and a great presence in a locker room, this will be his third chance to come back to football, all allegedly due to failed drug tests for marijuana. A 28-year-old restricted free agent is a bit of an oddity in the NFL because most guys become a restricted free agent their fifth year in the league. So usually around 25 or 26 you see guys getting this chance to be in a prove it year for their "money" deal if they are worth it or to just get a second contract if they're a lower tier talent. With Gordon, the thing that made him interesting was a high-end top speed and his ability to win the first step, well at age 28 players start to slow down and obviously for all the compliments, here's a guy you can't count on. So again, why are they reinstating him?
JAY Z HAS SEVERAL PROBLEMS
Jay Z has signed a deal with the NFL to help advise their entertainment things and create opportunity and add value to their social programs and is reportedly in talks to buy a piece of a team. This is the thing that needs to happen, this is the thing that can help fuel the change everyone else wants to see. A lot of people are taking shots at Jay Z for this, including Eric Reid and other prominent members of both the black community and the various activist groups who have stood with Colin Kaepernick. There are people who think this is a betrayal, I'm going to be honest, I completely disagree, there is no amount of yelling from the outside that is going to change the hearts of the people inside. The only way you change those hearts is by replacing the people. Jay Z is an ally to the black community and obviously has had his own issues with the police in his past, there is no doubt he sees the issues at play and the optics involved. But it's the job of the icons of communities seeking more to create the opportunities for their communities. Jay Z as an owner opens the door for more black people in front office positions, scouting and personnel and coaching positions, and to say otherwise is to miss the obvious. Jay Z is going to do for his people what he's always done and saying that this is something that crosses a line or that him making money while doing this is wrong isn't seeing the big picture. Some people only respect money and power, and pretty soon they'll have to respect Jay Z too.
THIS AGAIN?
There's been a lot of talk about reboots and revamps over the past few years and two more have gained a lot of traction here lately that I think bears discussing. One is a Mortal Kombat movie, I think for me this is more of a "why?" than anything else and a Kevin Smith led reboot/continuation of He-Man Masters of the Universe. I guess my first question for the He-Man relaunch is the same as the Mortal Kombat question, why? Beyond that, where did He-Man's story end? It was a toy with a cartoon, I have no concept of where this property is even supposed to be and what is the status of all the villains and what not. For Mortal Kombat, beyond that incredible Youtube teaser for a series there has never been a time where people said they loved or wanted more Mortal Kombat on any kind of screen, as either a TV show or a movie. The last two movies were awful and the question of "why?" is one that I keep circling back to. I do love He-Man and I would watch a Mortal Kombat movie, I suppose it's all a question of how much am I willing to pay to watch them?
NOT THAT YOU ASKED
It looks like in Washington that Case Keenum might start for the Washington Redskins. If that happens, he'll be my first REAL example of someone who always gets the best advice from his decision making people. This would be the third team he's started on that honestly, he has no business starting on. I'm not going to kill anyone for two years ago when Minnesota went through their whole depth chart worth of back up quarterbacks, although being in the right place as the third quarterback was a great help. The reality is somehow his agent parlayed his one good season into big money and one starting year in Denver where Elway couldn't see the fraud. So the Texans and the Broncos both tried him when they really shouldn't have and now it looks like on purpose Washington is due to make the same mistake, congrats Team Keenum.
Feel free to check out my brand new comic book Another Day at the Office or buy a shirt from Side Hustle Ts where some proceeds help people struggling with cancer or listen to Nerd Thug Radio. Thoughts, complaints, events and comments can be sent to corydlg@gmail.com.
Luka Doncic had 41 points, nine rebounds and nine assists, and the Dallas Mavericks prevented the Houston Rockets from advancing to the quarterfinals of the NBA In-Season Tournament with a 121-115 victory on Tuesday night.
Kyrie Irving added 22 of his 27 points in the second half for the Mavericks, who had already been eliminated. Their victory allowed the New Orleans Pelicans to win Group B in the Western Conference with a 3-1 record.
Doncic fell just short of his 59th career triple-double. That would have tied him for ninth place all-time with Larry Bird. He shot 15 of 29, 3 of 10 on 3-pointers.
"Sometimes we take him for granted, and we shouldn't," Mavericks coach Jason Kidd said. "He's about winning, but it just so happens he's a walking triple-double.
"The Mavericks, who trailed by nine points in the third quarter, grabbed the lead for good at 99-98 with 6:25 to play on a drive by Irving. Leading 103-100 with 5:25 left, they went on an 8-2 run that included three free throws by Derrick Jones Jr. when he was fouled by Dillon Brooks on a 25-footer with the shot clock about to expire.
Jabari Smith Jr.'s 3-pointer with 8 seconds left pulled the Rockets within 119-115 before Dallas closed it out.
Doncic played after sustaining a low-grade sprain of his left thumb on his non-shooting hand early in Saturday's game. He wore a wrap on the thumb.
Doncic made a hook shot from the free throw line after recovering a loose ball near the baseline.
"I'm 2 for 2 in my career on the hooks," Doncic said, saying the other came while playing for the Slovenian national team against Sweden.
Irving shot 2 for 11 in the first half, 1 for 5 on 3-pointers, with no free-throw attempts. He was 6 for 11 in the second half, hitting 1 of 2 behind the arc, and sank all nine free throws.
"I told the team, 'Played well enough to win, not smart enough to win,'" Rockets coach Ime Udoka said. "We were extra-aggressive, especially at the end of the third quarter. Had multiple players make a few dumb fouls, put Kyrie at the line and got him going when he didn't have a lot going. You can be aggressive, obviously, but slapping somebody on a 3-point shot on the arm is an unintelligent play. It has nothing to do with aggression."
Alperen Sengun had a season-best 31 points for the Rockets, who had six scorers in double figures. Fred VanVleet had 10 points and 12 assists.
The Rockets have lost all six of their road games this season. They went into play leading the NBA by allowing an average of 104.4 points per game.
The Mavericks didn't use the specially built court for either of their home tournament games, citing dissatisfaction with the quality.
UP NEXT
Rockets: Will finish a back-to-back at Denver on Wednesday.
Mavericks: Host Memphis on Friday.
SportsMap Emails
Are Awesome