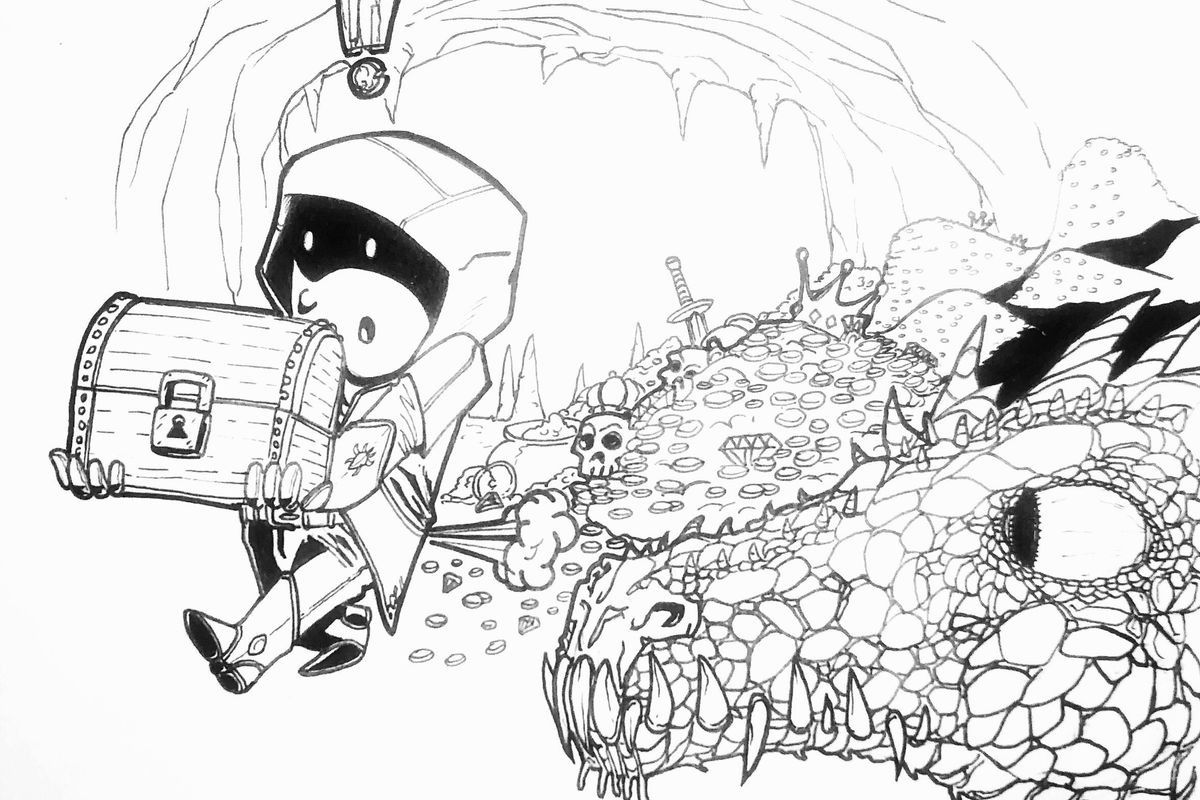 Born with a comic book in one hand and a remote control in the other, Cory DLG is the talent of Conroe's very own Nerd Thug Radio and Sports. Check out the podcast replay of the FM radio show at www.nerdthugradio.com!
Hey Nerds!
Wednesday, by now your week is starting to take shape and you can visualize all of your successes, right?
GOOD DEED OF THE DAY
This Sunday at 10am, The Texas Brotherhood is asking you to come out and help them raise money for First Responders who have made the ultimate sacrifice and in doing so they promise "a little bike ridin', makin'music, makin' friends, cookin', rafflin', drankin' and eatin'" So that sounds like a fun thing to do. #NerdsUnite
An Amazing News Story
A Congressman representing California in The House of Representatives, Duncan Hunter is at the center of the messiest campaign finance fraud case in recent history. First him and his wife were accused of misusing campaign funds for personal, non-campaign uses like flying a pet bunny around (not an exaggeration) and to essentially finance their lives. News then broke that the wife turned state's evidence against Duncan Hunter and then he made the ultimate classy move of pointing out that she was the Campaign Manager so if something inappropriate did in fact happen (hard turn from "we're innocent") it would have been from her. Now it's come out he used campaign funds to carry on five separate affairs including buying ten beers at a concert, so now his wife is cooperating against him, his bunny takes flights cross country and he's vaped in committee meetings before. Can't wait for the next big twist in this crazy case.
MORE COLLEGE SPORTS CORRUPTION
So on Nerd Thug Sports, I regularly discuss how completely corrupt college sports has become. The people who say college sports is "pure competition" are completely delusional. There's nothing pure about a 7-6 Birmingham Dragons playing in the Mountain Dew Papa Johns Hawaii Bowl under a coach who gets paid $6 million dollars while the athletes are playing under year to year one sided agreements for scholarships and if you think there is then your definition of pure is kinda obscure. But don't worry, Oklahoma State is out to prove that there's nothing pure about college sports by hiring the big brother of the number 2 prospect in the country to be an assistant coach. This continues a trend that colleges recently have embraced where even peripherally appropriate hirings are OK including the father of Michael Porter Jr being hired by two separate colleges where eventually each of his kids played. There is no way these colleges can promise the funds being paid to the relative won't go to the player, and obviously there is no way the school cares. This is a blatant bribe to a family and would only be appropriate if the student agreed to not take a scholarship and not play sports for the school. Hiring a brother to a position he's never had before at the collegiate level is a fairly obvious move, isn't it?
HAVE YOU TRIED THIS?
KFC recently rolled out their very own 2 for $6 menu in an effort to position themselves against Burger King's 2 for $6? I'm not sure where they came from on this angle, but the other day I decided to go take advantage of it and compare the two. Now the Burger King 2 for $6 is one of my favorite deals in fast food because honestly I don't eat healthy so I try to just eat once a day, it's the deal I make with myself to limit my fat unhealthy caloric intake to human levels. Anyway the whopper is one of the bigger burgers in the market and the grilled chicken sandwich is delicious so it's a great deal to me, now on to KFC. The pot pie and the chicken strip sandwich are the ones I went with, the pot pie was awesome and the sandwich is a good value, overall it isn't as good as the Burger King 2 for $6 but man, that Pot Pie is awesome and I had forgotten that little fact. I'm getting hungry thinking about it right now.
NOT THAT YOU ASKED
So I'm a freelance writer, it's something that I think has come up here once or twice *AHEM I'M FOR HIRE AHEM* and so there are other things I do to try and keep putting cash in the bag, you know? One of them is selling shirts at Side Hustle T's an etsy store I set up. Etsy about a month ago sent me a message stating that in all of their research they've found "free shipping" to be an incentive customers really enjoy so they recommend I do it. Here's the thing, shipping costs differ around the country so I charge a flat fee and just roll with it, well Etsy saw that and recommended I raise my prices by that flat fee. How is that good for my customers? Free shipping means not paying for shipping, so if I raise my prices to cover shipping how is it free? It's just a hidden cost at that point, nothing free about it. My first question is, is this legal? Don't stores get busted for offering sales prices after they raise prices? Anyway, I raised my prices $3.50 and now there's free shipping, considering I was charging $5 for shipping, I feel like this is more fair than what Etsy was saying to do.
Feel free to check out my digital short story The Wilson House or buy a shirt from Side Hustle Ts where some proceeds help people struggling with cancer or listen to Nerd Thug Radio. Thoughts, complaints, events and comments can be sent to corydlg@gmail.com.
Nikola Jokic had 32 points, 15 assists and 10 rebounds, Michael Porter Jr. scored a season-high 30 points and the Denver Nuggets rolled past the Houston Rockets 134-124 on Wednesday night in Jamal Murray's return from a hamstring injury.
Murray scored 16 points after missing Denver's past 11 games. After starting 6-1 with Murray available, the Nuggets were just 6-5 without their point guard.
His presence led Denver to one of its best offensive outings of the season, with 19 made 3-pointers and 37 assists to just three turnovers.
"One of the security guards said, 'Hey, great win tonight.' I said it was a great outcome," Nuggets coach Michael Malone said. "I wouldn't call it a great win. It was a great outcome.
"It was the third consecutive win for the NBA champion Nuggets, who had lost four of five before their current streak.
Jokic, who was sidelined with a lower back injury in a win Monday at the Los Angeles Clippers, recorded his seventh triple-double of the season. Entering the night, all other NBA players had combined for just eight triple-doubles.
"This is pretty easy basketball when you've got someone that good with the floater, but also that good at passing," said Porter, who had 10 rebounds and made seven of his 12 3s.
Denver had lost twice to the Rockets in November, including a 19-point loss in Houston five days earlier. The Nuggets improved their NBA-best home record to 9-0 while dropping the Rockets to 0-7 on the road.
While Murray returned, Denver was without forward Aaron Gordon, who missed his third consecutive game with a strained right heel.
Welcomed with a roaring "He's back!" from the public address announcer and a hearty ovation from the home crowd before tip-off, Murray injured his ankle after he came down awkwardly on a missed contested shot at the rim two minutes into the game and walked gingerly back to the bench after a Nuggets timeout. He immediately returned out of the timeout and finished with 22 minutes played, though he described his ankle injury as "frustrating."
"The hamstring's fine," Murray said. "I've worked enough to get it back to strength. Now, it's just another thing. I've got to work on that and hopefully I'll be ready."
After that initial scare, his team had little reason to worry the rest of the night.
Led by 12 points from Porter, the Nuggets scored a season-high 41 points in the first quarter and led by as many as 19 in the period. Denver never trailed and led by double digits for all but the opening 4:16 against a Houston team that was playing the second night of a back-to-back after a loss Tuesday night at the Dallas Mavericks.
"We just woke up pretty late," Rockets guard Jalen Green said. "If we started off a little bit better, it would have been a different story."
Green paced the Rockets with 26 points, including 18 in a third quarter in which he made all six of his field goals and all four of his 3s. Alperen Sengun added 22 points for Houston, which lost for the fifth time in seven games following a surprise 6-3 start.
The Rockets were without guard Fred VanVleet, the team's third-leading scorer and $130 million offseason acquisition, who was sidelined with a sprained left thumb.
UP NEXT
Denver: At Phoenix on Friday.
Houston: At Los Angeles Lakers on Saturday
SportsMap Emails
Are Awesome