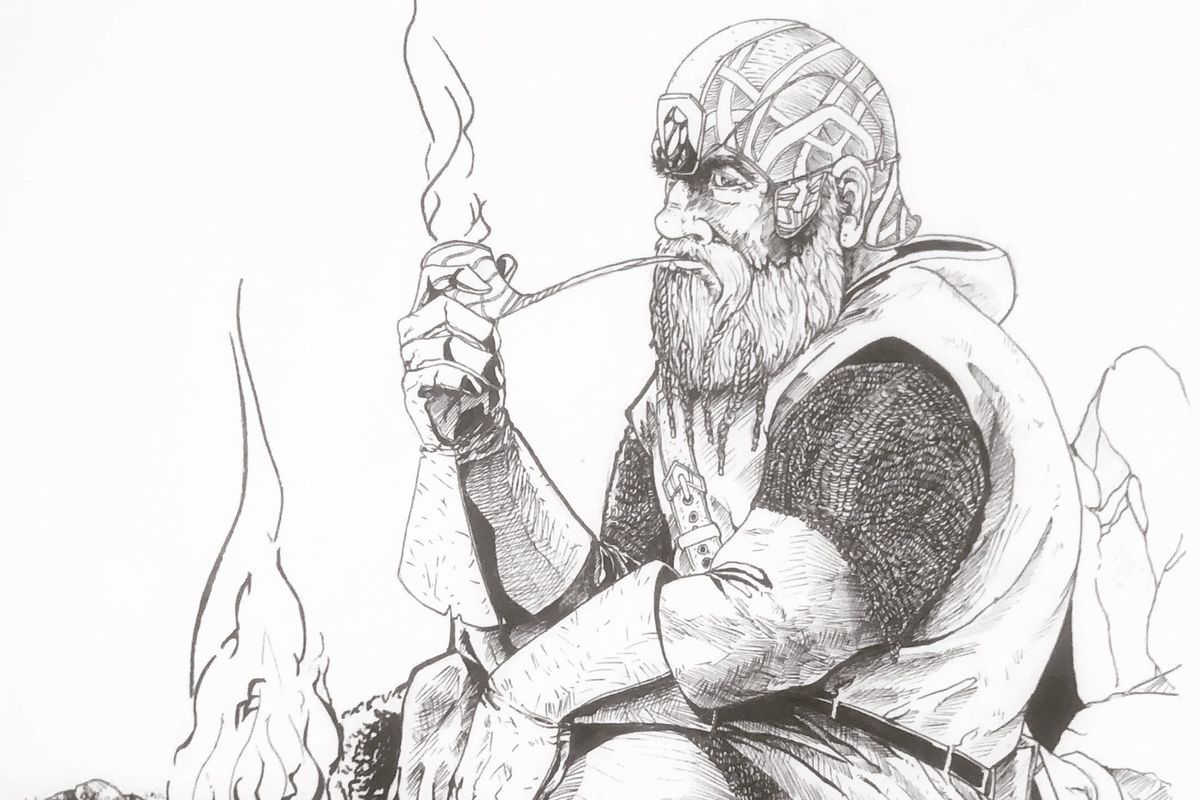 Born with a comic book in one hand and a remote control in the other, Cory DLG is the talent of Conroe's very own Nerd Thug Radio and Sports. Check out the podcast replay of the FM radio show at www.nerdthugradio.com!
Half way through, how we looking world?
GOOD DEED OF THE DAY
This week I found a very odd thing that I want to point everyone's attention towards, it's this Saturday's James Harden & Friend's Charity Concert w/ Secret Special Guests. It's at Revention Music Center and it's at 6 p.m. on Saturday and tickets are on sale. That's literally ALL of the info. I don't know yet who it benefits or who is performing, but I do love a good mystery. Check it out!
FALL OF THE LOOTCRATE
Many moons ago on my show Nerd Thug Radio, I told people that the rumors circulating were that Loot Crate was having trouble paying their bills. Which is always bad news but honestly not always the end. So after some time passed I honestly thought they had figured some stuff out because they still existed, until suddenly influencers weren't getting their free boxes and people were complaining about repeat items in their boxes from previous boxes. Suddenly boxes started slipping behind on their schedule also, later and later until, not at all. So now Lootcrate it slowly winding down, they've announced bankruptcy and are trying to take care of open orders and owed boxes but are also doing layoffs and winding down things. It's unclear if they'll be able to honor all the open orders still remaining but they sound like they're going to try. Quote of the whole story, a former employee was on reddit saying they knew it was bad when their boss was sending job postings to apply at while at work.
BIG FIRST STEP
Comixology announced they are debuting four original series in September. They had mentioned before they were going to shift from media distributor to content creator as well, awhile back and this appears to be the first big stab in that direction. Comixology has a strong indy scene and they have an open submission process they work through with anyone, allegedly. This is their first genuine attempt to launch what seems to be content they had a hand in also producing. One of the books is by friend of the show Vita Ayala. Her first comic book was a Nerd Thug Radio favorite and we spent some time talking to her at Comicpalooza two years ago and since that time she has exploded all over comic books! You need to make you check her out give her new book Quarter Killer a looksie on September 26th!
SONY'S TANGLED WEB
Disturbing news out of Hollywood, Sony and Disney are going to cancel their deal and Spider-man will no longer be a part of the MCU moving forward. This is an absolute moron of a move by Sony, who hasn't gotten Spider-Man right on their own either time they tried it. Tom Holland has one more solo Sony film on his contract and it's unclear what direction he'll take from there, but this is obviously a huge blow. The root of the conflict stems from Disney wanting some of that box office cheddar that Marvel left on the table the first go round. In the first deal, Disney got all the merchandising and Sony got 95% of the box office money with Disney getting 5% of the first weekend sales. In the new deal it seems like Disney was asking for 50% of the box office haul, Sony has a mixed bag with the Spider-Man rights as their other Spider projects have gone OK but Disney had much more success with Spidey than Sony ever did alone. This is a bad move on their part.
NOT THAT YOU ASKED
Got new pages in for issue #2 of Another Day at the Office and I love them!! They're gorgeous!! So pumped guys, so pumped!
Feel free to check out my brand new comic book Another Day at the Office or buy a shirt from Side Hustle Ts where some proceeds help people struggling with cancer or listen to Nerd Thug Radio. Thoughts, complaints, events and comments can be sent to corydlg@gmail.com.
The Houston Astros were in need of some serious help in the bullpen with Phil Maton, Hector Neris, and Ryne Stanek likely leaving this year in free agency.
While some fans were getting concerned about the quiet offseason, the club has made two moves this week to get the ball rolling.
First the team signed Victor Caratini to be the backup catcher, and now they have added some relief pitching.
The Astros traded pitching prospect Carlos Mateo to the Royals for RHP pitcher Dylan Coleman.
Coleman appeared in 96 games in the past three seasons for KC, including 68 games in 2022 and 23 games last season. He has a career 3.88 ERA and 1.37 WHIP. He's fastball (95 mph), slider (81) and cutter (90) and walked 57 batters and struck out 99 in 92 2/3 innings.
— Brian McTaggart (@brianmctaggart) December 6, 2023
Coleman is under club control for the next several years, and made just over $700,000 in 2022. With the Astros right up against the tax threshold, this is a good way to add to the bullpen without having to hand out a large contract.
The Royals had a tough roster decision to make with Coleman, and the Astros made the decision easy for them by making the trade.
Something to note
There's a reason Kansas City wasn't determined to protect Coleman from the Rule 5 Draft. Despite his decent numbers over the last three seasons, 2023 was a rough year for him, posting an 8.84 ERA over 23 games.
In fact, Coleman pitched more innings (30.2) for the Royals AAA team than he did for the big league club (18.1) in 2023.
Hopefully, the Astros can get him back on track this season with some help from their highly touted player development program.
You can watch some of his 2022 highlights above.
SportsMap Emails
Are Awesome