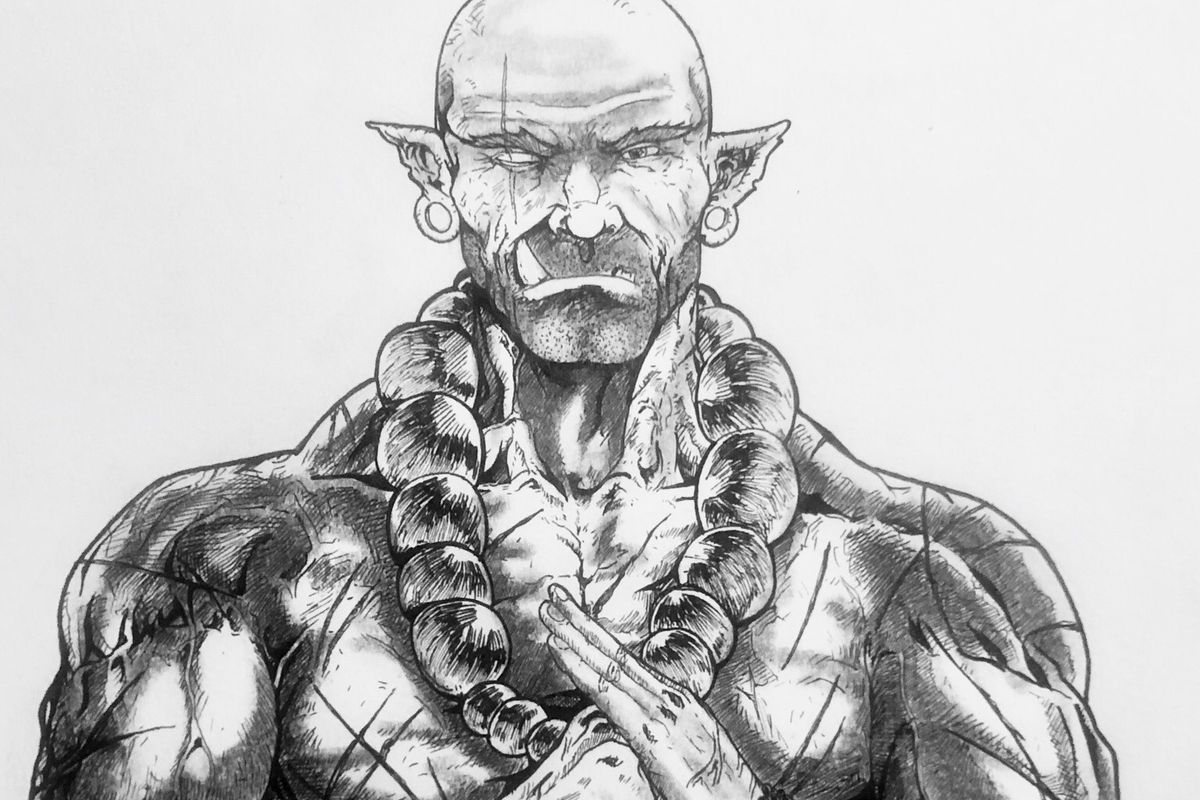 Born with a comic book in one hand and a remote control in the other, Cory DLG is the talent of Conroe's very own Nerd Thug Radio and Sports. Check out the podcast replay of the FM radio show at www.nerdthugradio.com!
Hey Nerds!
Welcome to Monday, this week is going to be a great one because we're going to make it that way, right? Set it up and knock it down!
GOOD DEED OF THE DAY
This Saturday, from 3pm to 11pm the Stixx and Stonez Cigar Society is throwing a huge party slash donation drive, asking everyone to bring socks, washing powder and toiletries for donation at the Stixx and Stonez Sundresses and Summershirts Day Party. Check out the info, it looks like it's going to be awesome.
CONGRATS TO TEAM USA
First of all, congrats to Team USA for winning a record breaking fourth Women's World Cup. This is the kind of thing that should be celebrated at all levels by all Americans. This team was incredibly deep, incredibly talented and incredibly confident bordering on arrogant. They had the misfortune of playing France in Paris and survived, eliminating a host country in a World Cup is already one of the hardest things in sports and USA handled it with ease. Megan Repino has been fantastic as a leader who puts her money where her mouth is and scored so many clutch goals for this team and took so much of the pressure off the team and onto her own back. There has been some blowback on this team though with people mentioning the pay being unfair and making comments, internet sensation Nicole Arbour trying to say fan money should determine the pay for the Women's team. The reason that's a grossly inaccurate take is simply this, the Women's team is run by Team USA and even though the women's team beats the Men's team in ratings, attendance and probably sales of merchandise, they get paid less, get booked in worse stadiums and don't receive the same perks as far as travel and accommodations go. It is truly a pay disparity that warrants discussion, because while one team has won four world cups, the other didn't even qualify for the last World Cup.
THE KAWHI HAS LANDED
So did anyone see The Clippers coming? Anyone? I know I didn't, I'll cop to that in a heartbeat. So keeping their core roster intact and getting two max contract players is impressive, however I don't think this team is all that well positioned in a crowded West. Portland and Houston were already really good teams, the Lakers while adding Anthony Davis were a roster in progress and Utah added a great point guard to what was a quality roster and Dallas may be on the rise leaving The Clippers somewhere around the fifth or sixth best team in the West? Also Paul George isn't the guy everyone thinks he is, his metrics are all great. But when he matches up against quality guys like Dame Lillard, he gets beat. When there's a game 7 he scores ZERO points in three quarters, he's a shrinking violet in my estimation and I don't know that this team is going to be as successful as the roster indicates which after giving up all those picks to get him is exactly the kind of news they don't want to get because as presently constructed this is the roster.
RUSSELL WESTBROOK TO HOUSTON?
So yesterday afternoon the news broke that the Rockets were heavily pursuing a trade for Russell Westbrook, while keeping Chris Paul, meaning the team would basically be Harden, Paul, Westbrook and some people. Honestly, I say go for it. The reason I think this is a good move for the Rockets is because no one is going to bail us out of the Chris Paul deal, no one. So if we have Chris Paul for the next three years then this is the window, load up as best as you can and just maximize your opportunity in what is still a wide open Western Conference. No team got that vaunted third star on their roster and Toronto proved you don't need two stars even to win a championship if the roster is deep enough and theirs obviously was, so literally anyone in the West can win this year, why not try and be the best team in the West and go from there.
NOT THAT YOU ASKED
I told you guys the NBA free agency was one of the most exciting in sports, I hope you believed me.
Feel free to check out my digital short story The Wilson House or buy a shirt from Side Hustle Ts where some proceeds help people struggling with cancer or listen to Nerd Thug Radio. Thoughts, complaints, events and comments can be sent to corydlg@gmail.com.
The Houston Texans are coming off their most dramatic win of the season and now must shift their focus to one of the best quarterbacks in the NFL.
Joe Burrow and the Bengals have won 4 straight games, after getting off to a slow start this season. Cincinnati is favored by about a touchdown, depending on which sportsbook you're looking at.
So this will be a tough challenge on the road for a young team that's all of a sudden dealing with a lot of success. There are several things working in the Texans' favor. Bengals superstar receiver Ja'Marr Chase is dealing with a back injury, so even if he plays, he may not be at full strength.
Also, the Bengals may be looking past the Texans, with a huge division game against the Ravens looming the following week. That game will have massive implications in the AFC North, a division with every team chasing Baltimore sharing a 5-3 record.
The Bengals are also one of the few teams that struggle to run the ball (32nd in rushing) more than the Texans, so maybe Houston can take advantage of that and sell out to keep their receivers in check.
For Houston, it's all about the passing game. But CJ Stroud will have to be careful, as the Bengals have the 2nd-most interceptions (11) in the NFL.
For an early preview of Texans-Bengals, watch the video above for the full breakdown!
And subscribe to SportsMapTexans on YouTube for our latest video content.
SportsMap Emails
Are Awesome