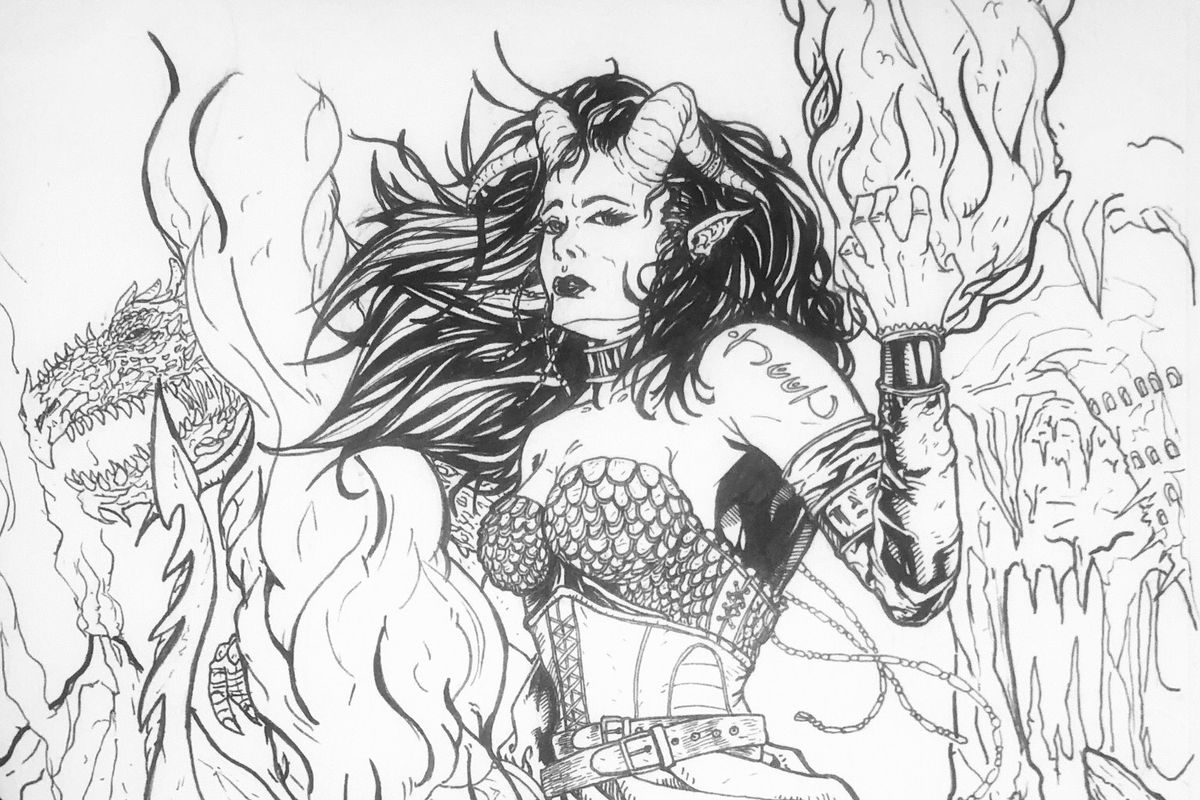 Born with a comic book in one hand and a remote control in the other, Cory DLG is the talent of Conroe's very own Nerd Thug Radio and Sports. Check out the podcast replay of the FM radio show at www.nerdthugradio.com!
The week is winding down and we're coming up on the weekend, you ready?
GOOD DEED OF THE DAY
Last week while talking about the Gulf Coast Blood Center, the good people reached out to me and pointed me to another awesome thing they're doing so I thought I'd bring it to your attention now. The Gulf Coast Regional Blood Center is working with Team Liquid through the year and eligible people can win an Alienware Aurora Computer valued at $800. The campaign is called Heal For Real, and I like it. Get involved today.
OVERWATCH UPDATES
I haven't written about the Overwatch League lately because it was going very well for Houston and I didn't want to jinx it but the last few weeks have turned against them and we're back to our losing ways. After making the playoffs in Stage 3, we are now tied for 17th out of 20 in this Stage and are basically done for the year. The team has gone through a lot, including being sold twice, the ownership sold to a group that already owned an Overwatch team and therefore they agreed to run The Outlaws until they could find a new ownership group for them. They were sold again for $40 million dollars about a month ago and since then the losing has picked up again.
DALLAS ISN'T ALONE
The Texans can't figure out how to resolve the Clowney problem. Essentially what it boils down to is that now because they have missed the date to negotiate a long term deal with Clowney who has a franchise tag offer currently unsigned, he has a rather untradeable contract number. The goal now sounds like they are looking for offensive tackles and they would trade Clowney for the tackle who hopefully has a similar contract number. The problem is there aren't a lot of high priced tackles that teams are looking to trade away, mostly because high valued tackles are a lot like high value pass rushers, they're hard to come by. While plenty of teams would love to have Clowney for the right price, they might not be able to accommodate the roughly $16 million dollar cap charge for this season even if they had players to give up in a trade. This is a mess.
THE RETURN OF LEGION OF SUPER-HEROES
DC Comics and mega star writer Brian Michael Bendis are on the verge of bringing back one of the oldest and most confusing franchises in DC comics, The Legion of Super-Heroes. The massive team of super powered teens from across the universe, who work to keep the year 31st century safe by protecting the entire collection of United Planets. Because the team is based out of the future, their story has been restarted a couple of times due to large events during the history of various DC events. Changing costumes and characters and line ups and the stories that are told, the Legion has had several different looks and themes over the years. It's been several years since they've been featured and their last run ended quietly and there was a peep of some of these characters when DC did the Rebirth launch by having a few members of the team stranded in current times, however they never followed up with any of those storylines.
NOT THAT YOU ASKED
Former porn actress Mia Khalifa revealed that in the three months she made adult films, she only earned about $12,000. Which isn't a lot of money and the notoriety has been linked to her forever. While she has been able to pivot all of this into a career of sorts as a "famous person" like so many others these days, she stated how limiting it had been job wise. Now I've seen before where she's bailed on interviews or gotten upset because they mention the adult films in her intro pre interview and honestly, I was always exasperated with her. It's the thing that kind of "broke" her into the scene and made it possible to write about whatever else she was doing or promoting at the time because she was already a "known" quantity and that's how this game works in a lot of ways. I don't have Johnny on the street on my radio show, I have people with a value to our topic on the show and those are going to be people established or relevant in some way. The thing that broke her in was adult films and honestly the better and more honest advice is embrace and pivot which it looks like she is finally doing. Good luck Mia.
Feel free to check out my brand new comic book Another Day at the Office or buy a shirt from Side Hustle Ts where some proceeds help people struggling with cancer or listen to Nerd Thug Radio. Thoughts, complaints, events and comments can be sent to corydlg@gmail.com.
A rookie has only won the MVP once. Jim Brown in 1957.
Only two MVPs have won the award and missed the playoffs. Johnny Unitas in 1957, and O.J. Simpson in 1973.
Of the 57 MVP winners, 54 have been offensive players. 38 of that 54 have been quarterbacks.
C.J. Stroud can win NFL MVP as a rookie quarterback. It's possible.
I know what you're thinking. "Oh boy! Jermaine is about to go off on another one of his tangents again!" You'd be half right. I do have a bone to pick and something to say, but it's a legit thing that could happen. What helped me arrive at this conclusion was looking at the factors that go into something like this actually coming to fruition.
First off, let's look at the odds. As of this writing, Stroud is at +2000 betting odds for MVP. He's the sixth best betting favorite. He's coming off a game in which he beat (and outplayed) the fifth betting favorite in Joe Burrow who's at +1200. He's currently the runaway favorite for Offensive Rookie of the Year at -2000. Jahmyr Gibbs and Puka Nacua are next up at +1400 each. What I found EXTREMELY odd is Stroud isn't listed as a betting option for Offensive Player of the Year. As a frame of reference for how odd this is, Christian McCaffrey is tied with Stroud at +2000 for MVP, but is the betting favorite for Offensive Player of the Year at +125 along with Tyreek Hill. Hill is at +5000 for MVP. As they say: the math ain't mathin!
Next, I looked at the supporting cast around him. From coaches to teammates to staff/front office, the organization is completely behind this guy. His teammates love and respect him. He's constantly praised for his leadership skills. The coaching staff appreciates his work ethic and dedication to the craft. The staff/front office has spoken highly of him every chance they're asked. He and offensive coordinator Bobby Slowik are totally in sync. They can currently do no wrong. There's a reason why he's second in the league in passing yards overall, and leads the league in passing yards per game.
Finally, I looked at team success. Currently, the Texans are in second place in the AFC South. The Jags are in first by a game, but the Texans won their first matchup this season. In fact, the Texans have won 11 of the last 12 games in this series. They own the Jags over the last few years. The Colts lost their prized rookie quarterback for the season and are relying on their defense and offensive line to carry them. The Titans are run by Will Levis and Derrick Henry. Remaining opponents have a combined .446 winning percentage this season. That's fourth easiest in the league.
It's that final factor that I believe will help propel him to unforeseen heights. Nothing and nobody in the AFC South should scare this team after what they've been able to accomplish this season so far. The Carolina and Atlanta losses were inexplicable. They really should've beaten the Colts in that first matchup after Richardson got hurt. A few plays here and there, this team is 7-2. A little more fire and fewer injuries earlier on, and maybe they're 8-1. It really isn't as farfetched as it may seem.
We can't ignore the fact that he's having as good or arguably a better rookie season than any quarterback before him. His drive, focus, and work ethic will propel him to great heights. If he's going to continue to do the impossible, he'll need his organization to fully back him. Everyone has a job to do. If they all continue to do it as well as they all have, particularly over the last few weeks, Stroud should win MVP while the team makes the playoffs. Coming from the depths at which this team was to make the playoffs in one season mainly due to the play of Stroud should not only earn him MVP, but DeMeco Ryans should be Coach of the Year as well. He's the second betting favorite at +250 behind Dan Campbell at +175. Excuse me while I go place some bets.
(*All betting odds are courtesy of BETUS.com)

SportsMap Emails
Are Awesome